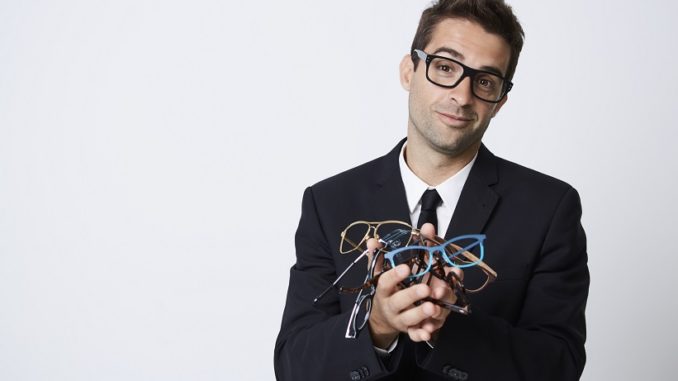 Here's a fun fact: the average American spends over 7 hours a day looking at digital screens. Or to put it another way, if 8 hours is the average amount of sleep, then we are spending almost 45% of our waking hours with our eyes locked on a screen.
All that digital time takes a toll. We're talking eye strain, blurred vision, headaches and for many, sleep issues ranging from difficulty falling asleep to full insomnia.

One of the major culprits causing all these issues is the blue light that emits from our screens. And while cutting down on our screen time consumption isn't a bad idea, it's not always a workable solution (*work* being the operative word here).
It's for this reason, among others, that blue light blocker glasses have become so popular. And of course, with high popularity comes high prices, right?
Not necessarily, friend. There are in fact some great looking, well priced blue blockers out there that are stylish, effective, won't break the bank…and our Editors have found them for you.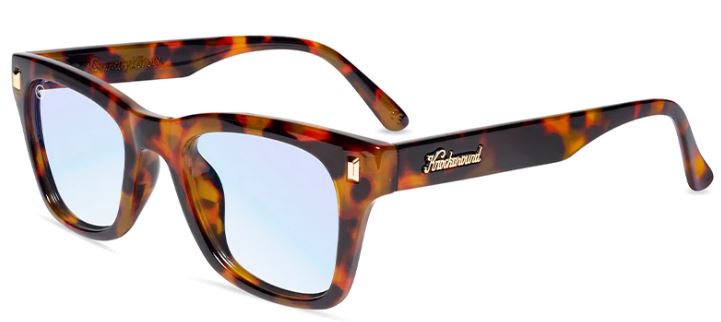 If you like your vintage flair with a modern twist, then slide on a pair of these beauties from Knockaround. The Seventy Nines frames have that legendary 50s rocker style with a sleeker modern profile. Ideal for heart-shaped, oval and square faces, it achieves boss-level in the Live Oak frame version. Bonus, with UV400 protection and impact resistant lenses, these fellows work just as well indoors and out.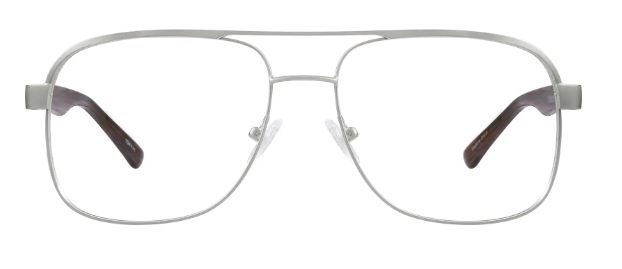 Guys with rounder, large frame face types can run into challenges with finding glasses that are appropriately sized and sit well on their face. If this is you, check out the new collab between Zenni and David 'Big Papi' Ortiz called the Postgame. The silver, aviator style frames are made to accommodate with a 140mm+ frame width and the anti-scratch, anti-reflective lenses make these an easy go-to for video chats and calls.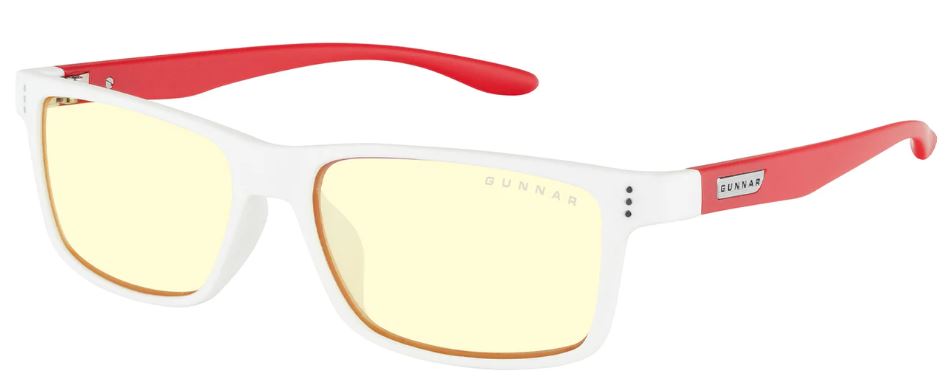 Whether you're a serious gamer or just love a good sporty look, these red and white framed blue blockers by Gunnar will definitely keep you in focus. The amber tint is a proprietary blend of UV and blue light protection that according to the Gunnar's team "blocks a higher amount of blue light than standard clear BLB lenses".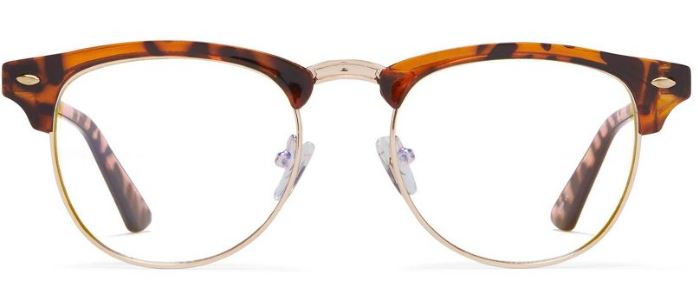 Also known as the Browline, or 'Brownie' for short, these thick up top frames are fantastic for square shaped and square jawed faces. This tortoiseshell rimmed version by ICU are lightweight and scratch resistant, and will help balance those chiseled features while adding some serious intellectual charisma to your look.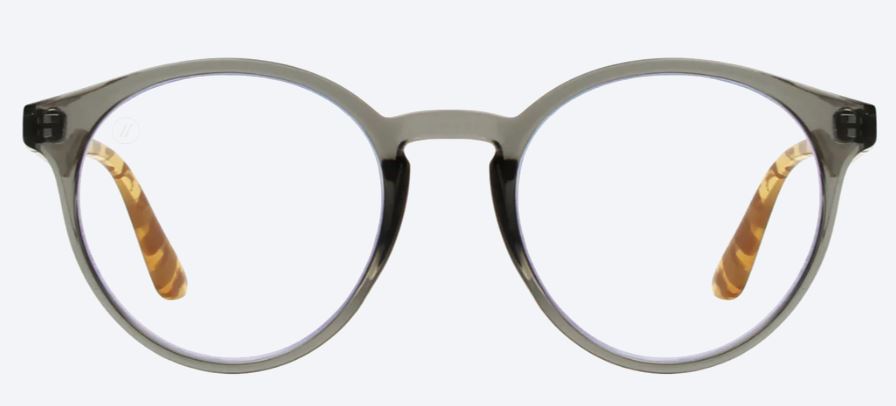 If your face type leans towards rectangular, oblong or oval, then this season's round lens glasses have surely made it into your wardrobe rotation. Double down on your rounded look with these smoky-clear framed blue blockers by Blenders, and show blue light who's boss.

One of the defining Y2K styles, the rimless look now comes in blue blockers. We love the touch of unexpected green on these versions from Zenni, almost as much as we love the anti-scratch, UV protection and (last but not least) an amazing price.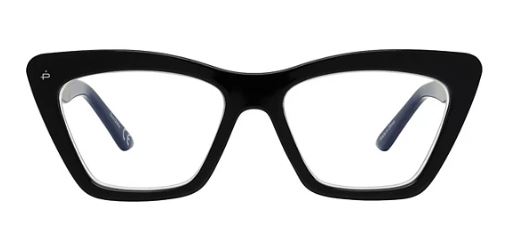 Embrace your inner streetwear-wearing celeb with some bold frames. The cat eye frame shape of these blue blockers by Privé Revaux is especially flattering on oval faces and will definitely have you standing out in a crowd (in a good way).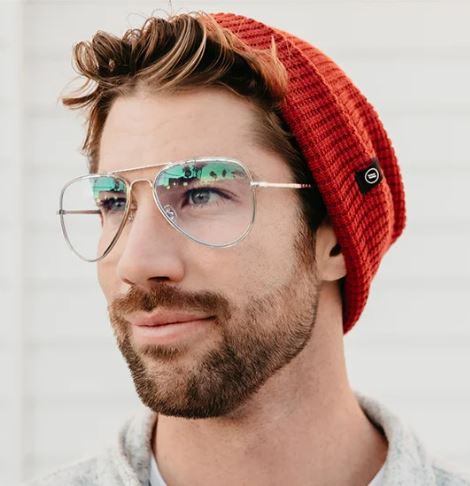 Why let your tear-drop aviator sunglasses have all the fun? Seriously grab a pair of these silver rimmed, blue blocker versions by Blenders and show the world your 'intellectual Maverick' look.

Looking for a quick way to update your BLB look with one of the latest trends? These glossy, crystal-clear framed blue blockers from Aeropostale are the instant refresh you need. With their unisex sizing, they're ideal for most medium to large face types.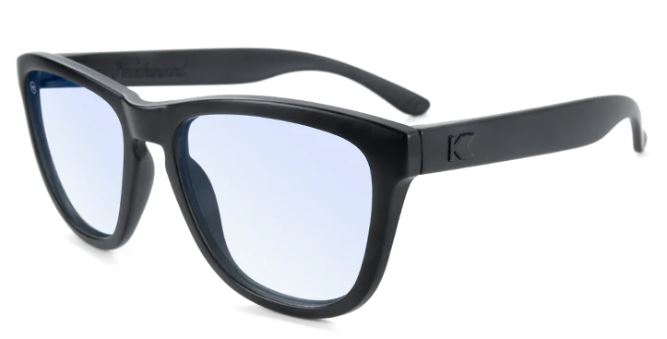 To paraphrase, these handsome black frame blue blockers from Knockaround are the "one glasses to rule them all" (apologies to JRR). The Premiums frames are a timeless, Wayfarer-inspired silhouette that are incredibly flattering across a variety of face types. The substantial thickness of the frames, done in go-with-everything-black with a light matte finish make these almost perfect. Throw in the great price and yup, you need these in your life.