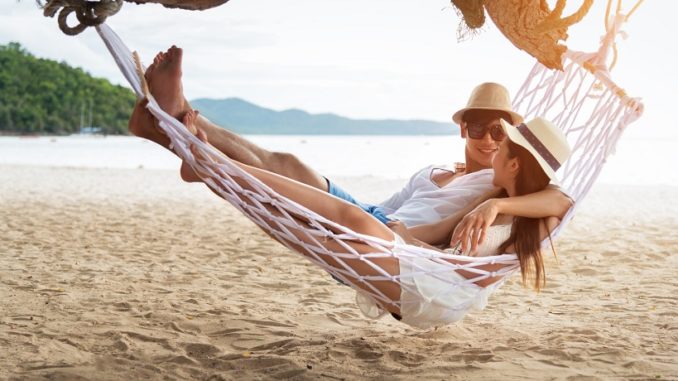 Whether you're hanging poolside, touristing some beachside boulevard or planning some fun by the sea, you want looks that read resort chic. Full disclosure, that can also be kinda tricky. True resort casual is an interesting balance between stylish off-duty and upscale beachwear, with some elegant casual in-between.
Got that? Uh-huh.

Lucky you though! Our editors have put together ten full outfit ideas (including shoes, shades and the occasional bit o' bling) that will elevate your game into A+ territory, without spend too much or making things too stuffy.
So if you're ready to get started – let's dive in!
We would argue that if there is one item of clothing that says resort wear above all others, it would be the short-sleeved linen shirt. Light as air and ready for those trade wind breezes. Our pick is a sail white version from Madda Fella which looks fantastic left unbuttoned overtop of a Ralph Lauren tee in faded coral. Vuori's playful twist on camo in their Luka short bring the outfit together. For accessories, handsome Italian leather sandals from To Boot New York, a 24″ chain from David Yurman's latest men's collection and we round things out with some fantastic vintage-inspire shades from Knockaround.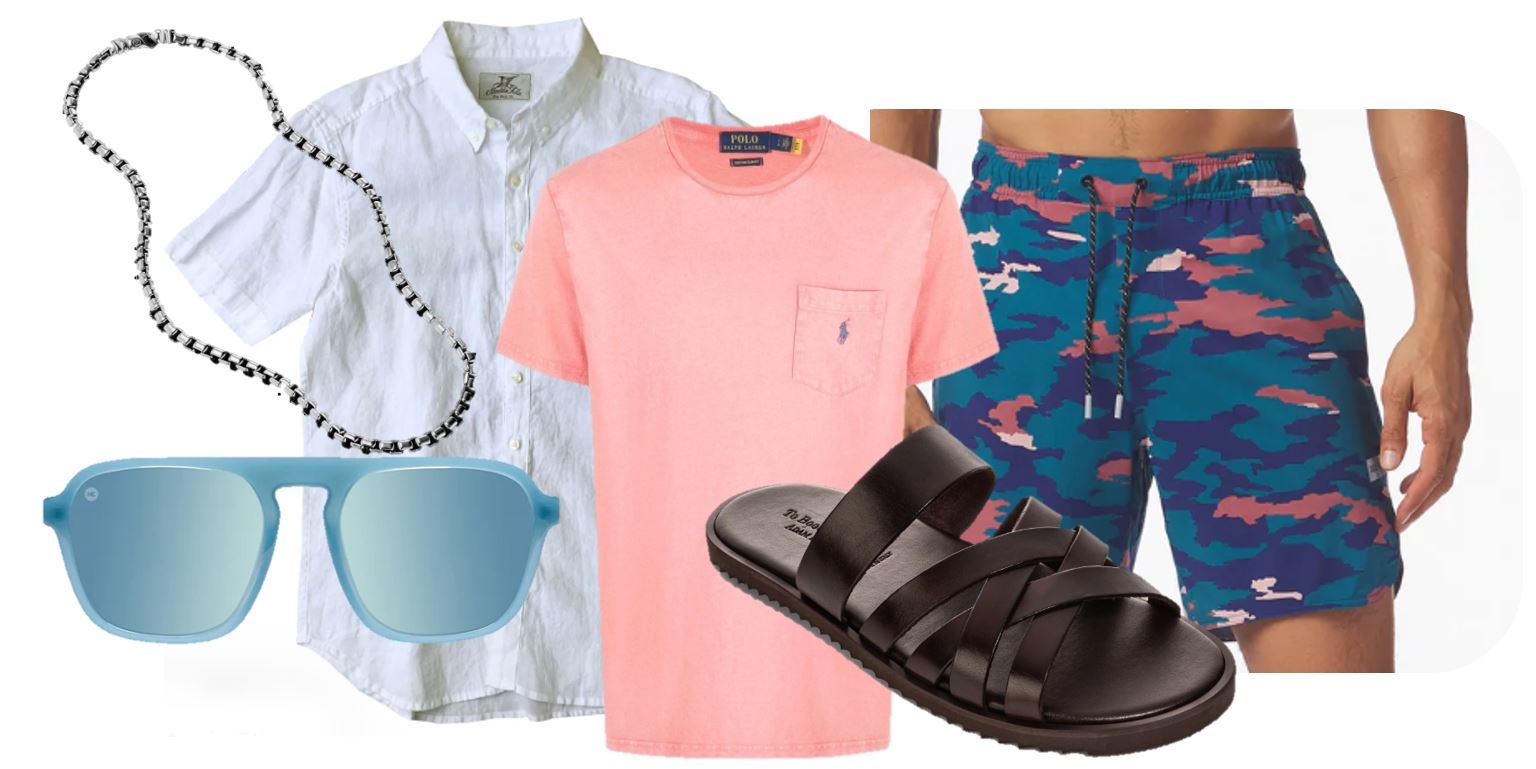 From Left to Right:
Here's a casual combination that works straight from plane to hotel in easy style, thanks mostly to Legend's Tech Jogger which not only looks good, it's 4-way performance woven stretch is super comfortable (also stain and odor resistant). A classic striped linen shirt offers a little textural contrast while Blender's A Series aviators and Movado's water resistant stainless steel watch pull the look together.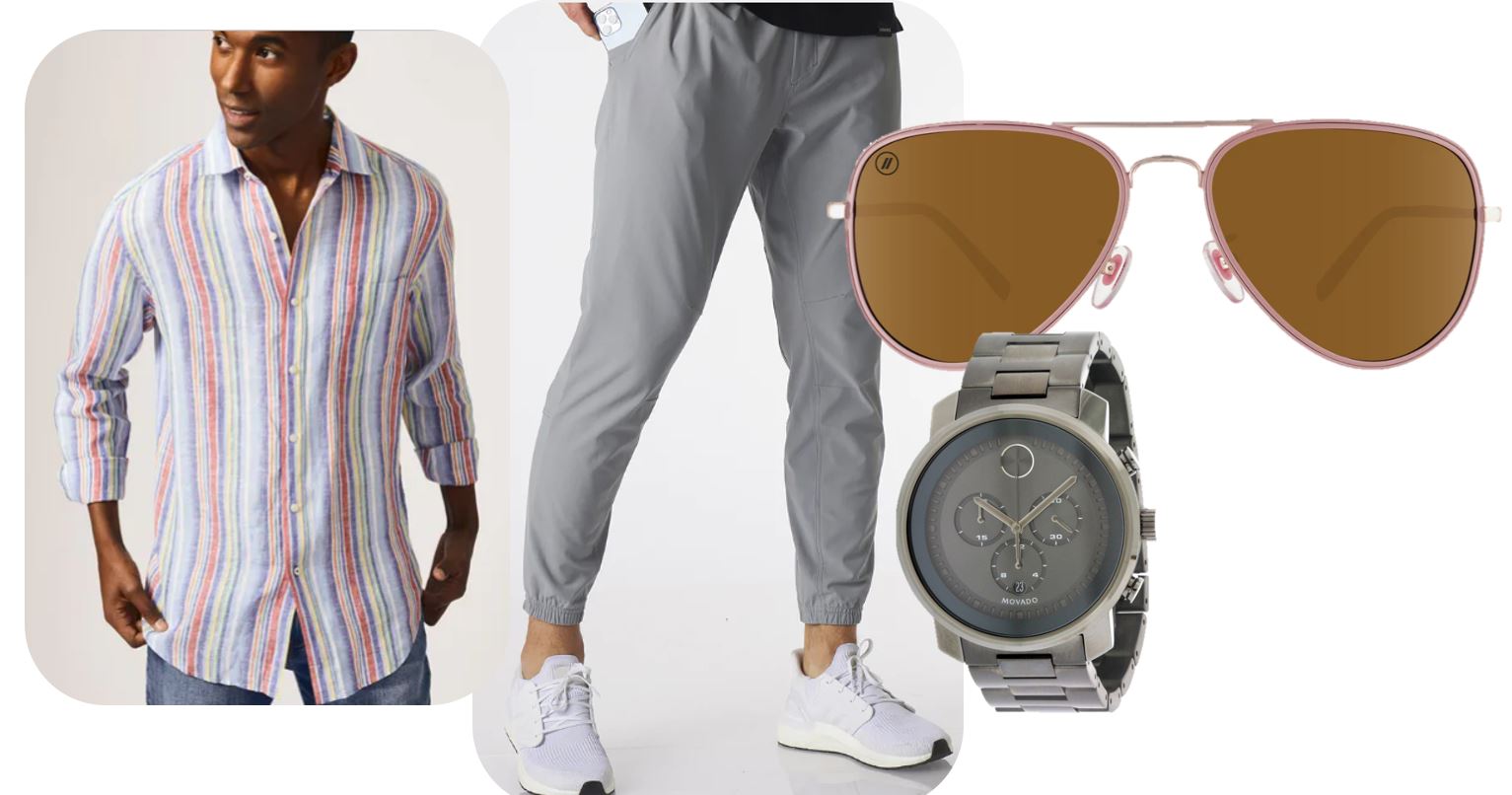 From Left to Right:
Next we get a little sporty, by way of Twillory's performance polo in an athletic cut. To this we add some low top John Varvatos sneakers in black leather and Krewe's sleek Webster shades. Keeping things from getting too expected, we add in Katin's hybrid short with its plain-vs-pattern play.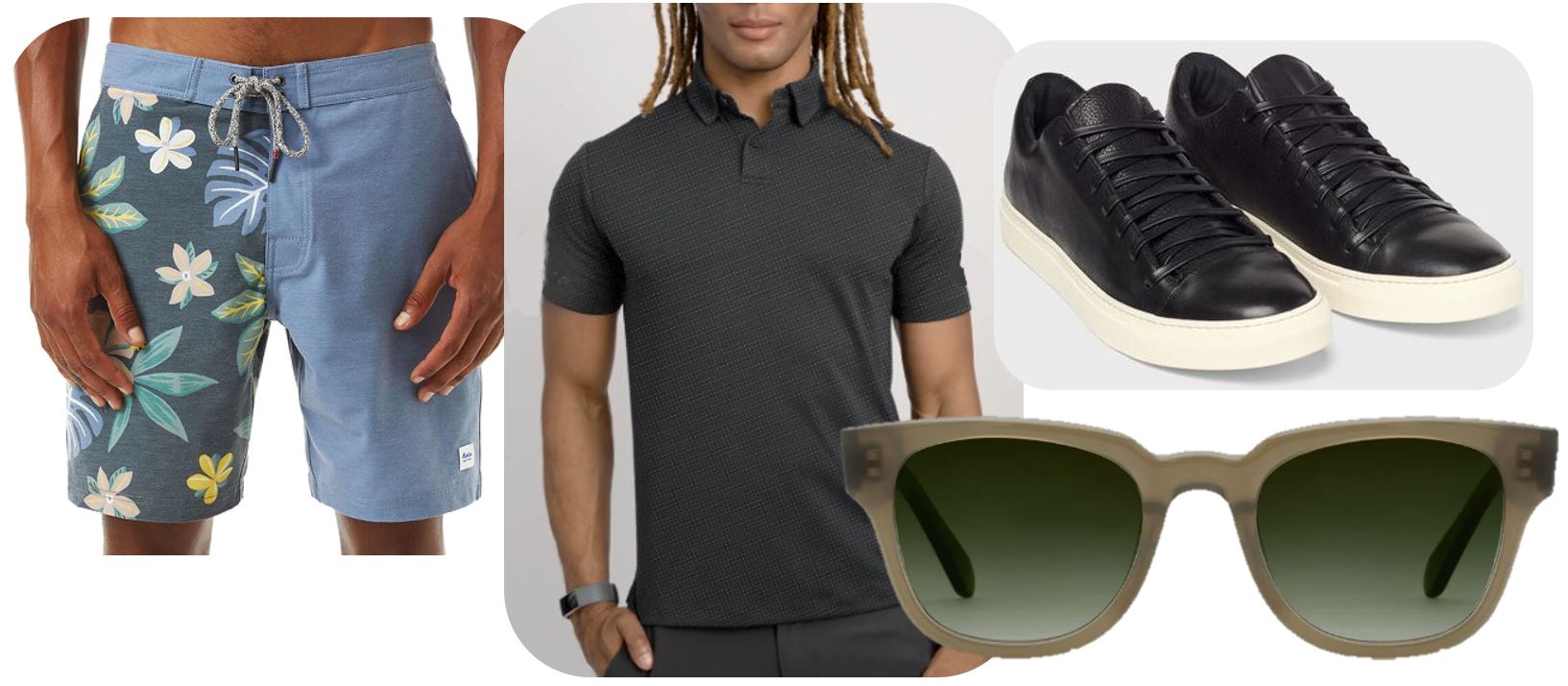 From Left to Right:
This next fit is all about just having fun and not taking yourself too seriously. Tipsy Elves' funky cactus camp shirt is quirky but not too over the top. Pair it with some faded red chino from Billy Reid and some tried and true great shades from Knockaround (these are called Morning Moon and is from their Torrey Pines Sport collection). Lastly, we slide on some iconic Birkenstock Arizona sandals and we are ready for cocktails.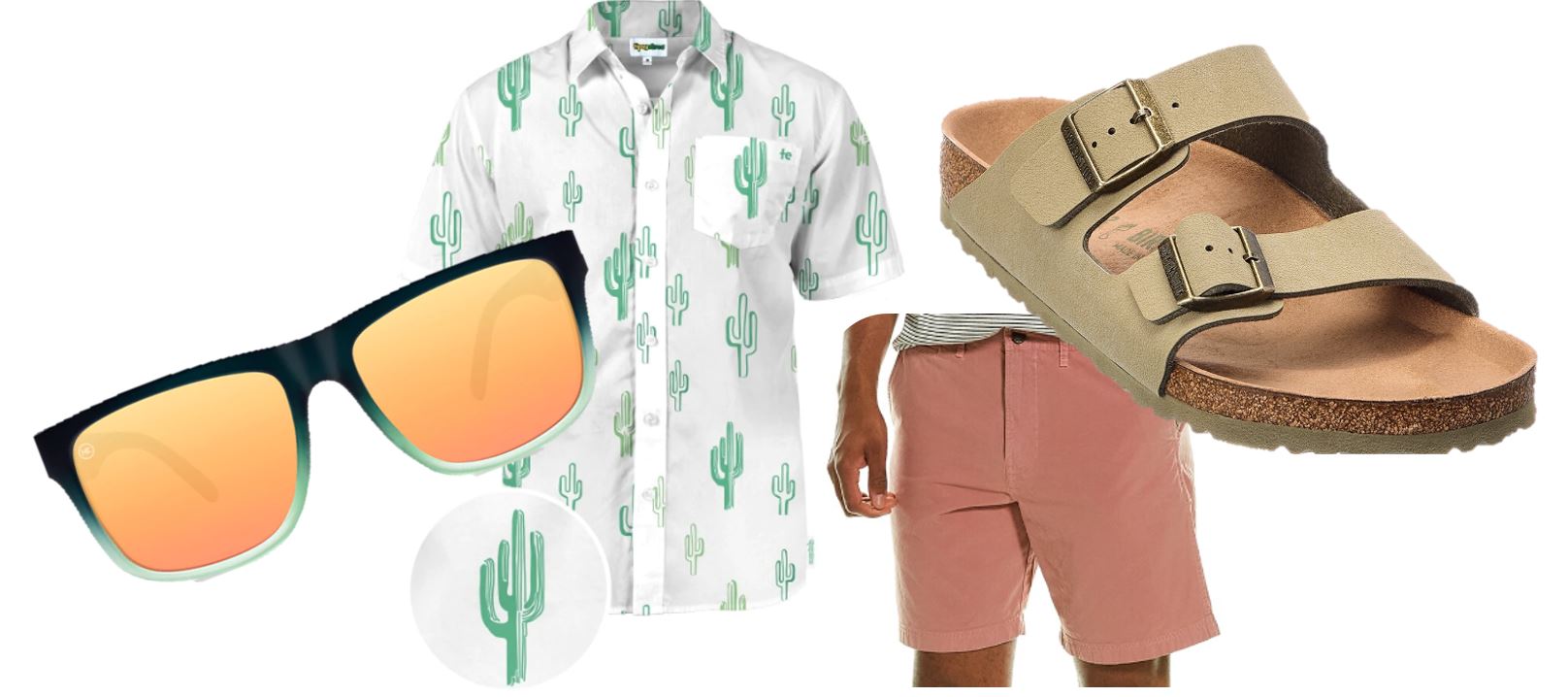 From Left to Right:
Take some inspiration from all that gorgeous turquoise water you'll be swimming in and create a fit around it like this one. We started with an oil-wash Henley and pair it with J.McLaughlin's floral toile print short. Blender's Awesummer shield shades are the perfect addition, with Common Projects low tops in buff bringing the haute.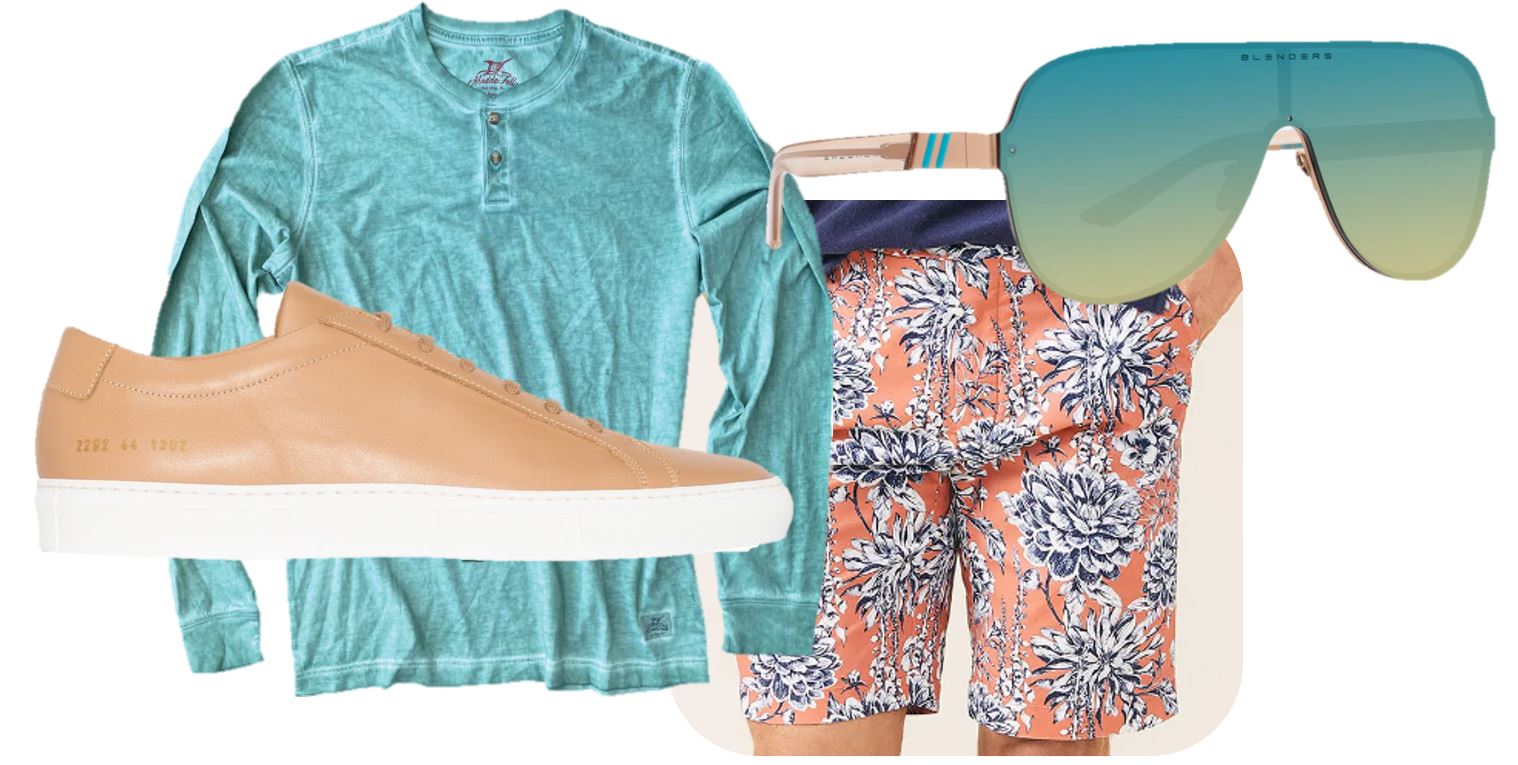 From Left to Right:
Ready to get bold? Pas de Mer's camp shirt shows off the brand's well-known unconventional prints that are a little bit sarcastic, a little bit crass, but never dull. Continue making a statement with Gucci's unabashedly gilded shades along with a pair of bold (but incredibly comfortable) Ugg sport slides. With all this energy, we kept the shorts lowkey with a pair from Paige's new season in vintage desert lilac.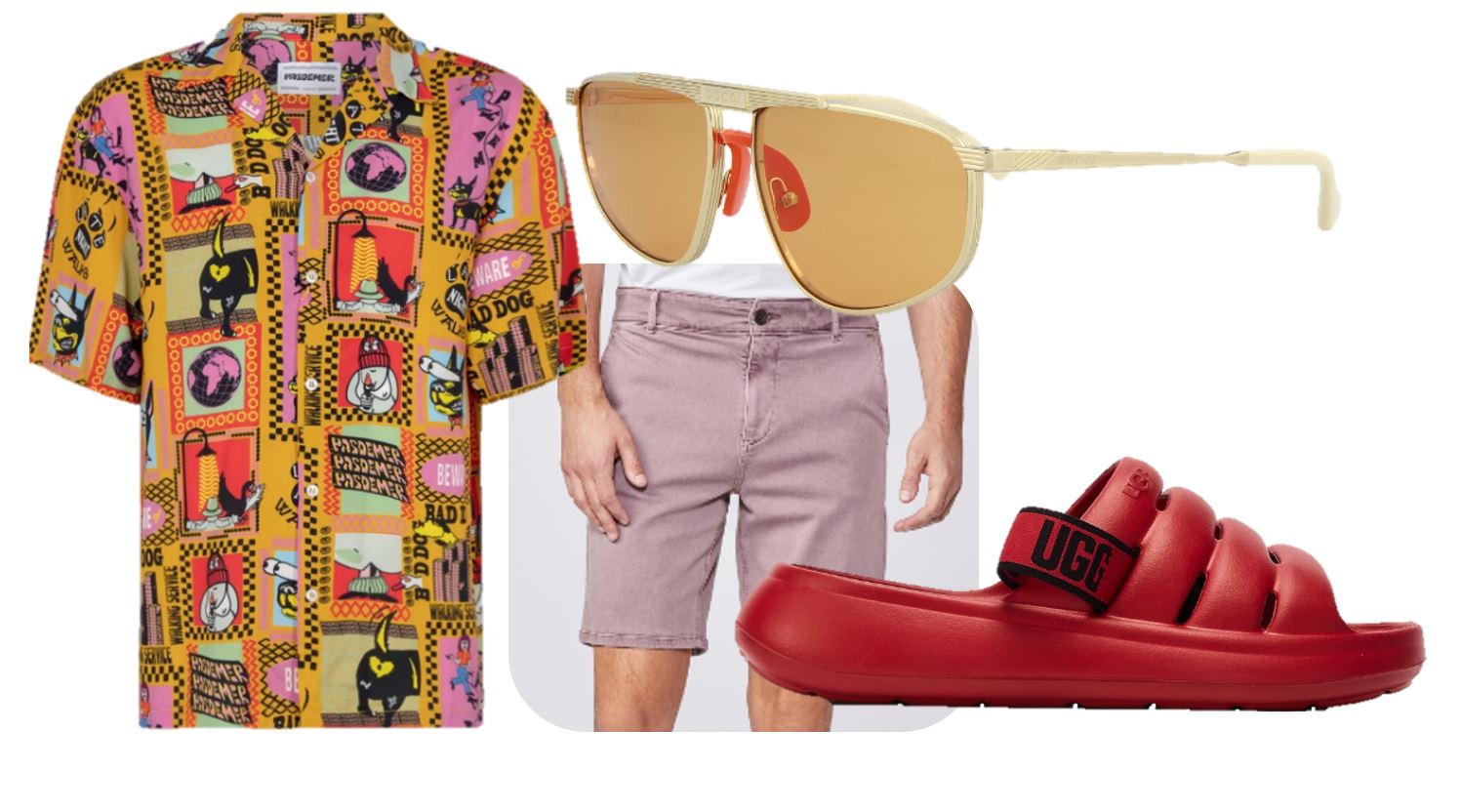 From Left to Right:
On the flip side, this next fit is all about softer colors that complement. We start with one of this season's biggest trending items – the knit polo. This slate blue number is from rag & bone in a retro-inspired stitch that makes it easy breathing in warm climes. To this we add the iconic Brixton short from Joes Jeans in a cool new pattern for this season called Desert Landscape. Some dark olive nubucks from Clarks are guaranteed comfortable with or sans socks, and of course if you're heading out on walkabout you need a proper slingbag. Dagne Dover makes some of the very best from super durable neoprene that's made from recycled plastic bottles. Our pick for this fit is there core color called Dune.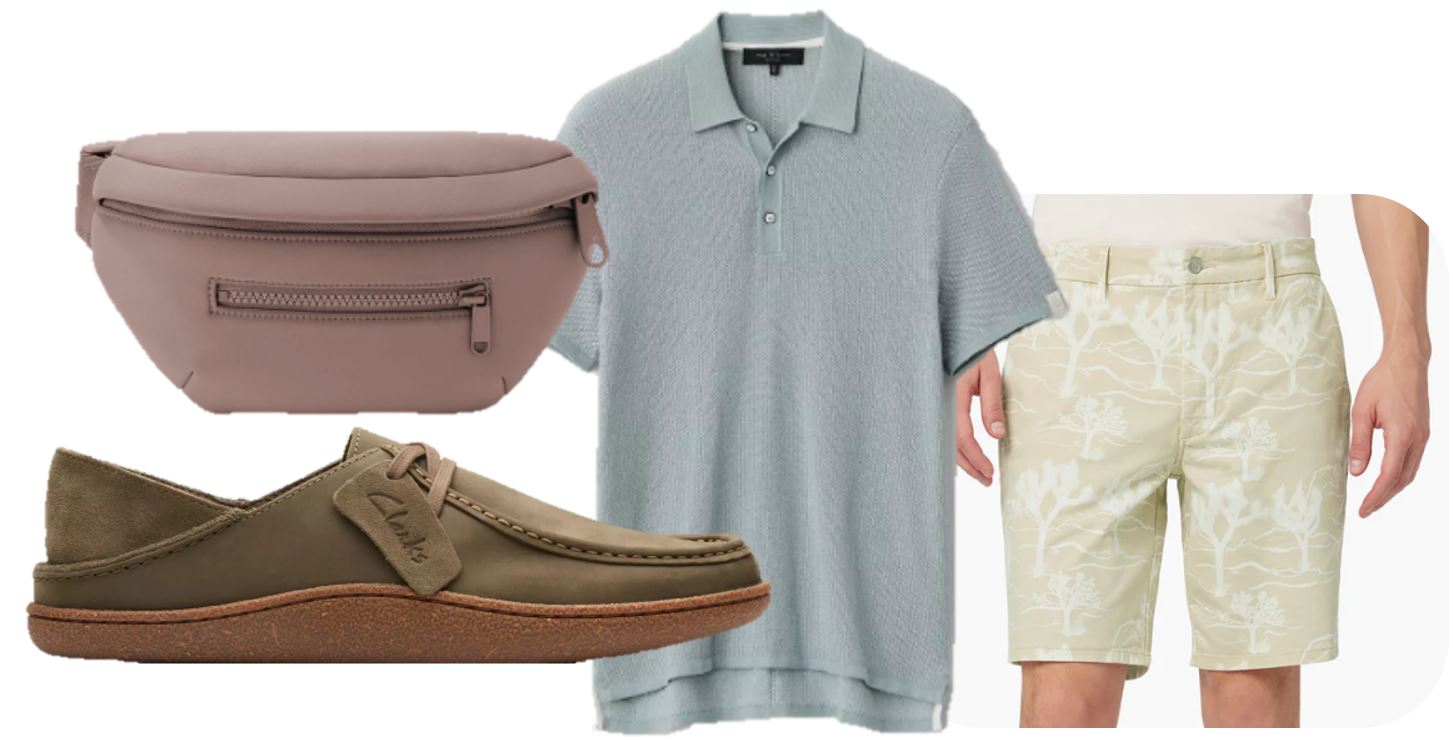 From Left to Right:
When you're ready to hit the beach in off duty style, here's your fit. An easy on and off hoodie from Karl Lagerfeld will keep you protected when you need it, along with a nicely neutral bucket hat courtesy of Vans. Some swimming trunks from Moncler are quick dry and offer a rear patch pocket for small items. And while we could have gone with the expected sandals or flips, once we spied these Beiber-approved graphic Crocs we pretty much knew how this fit would end.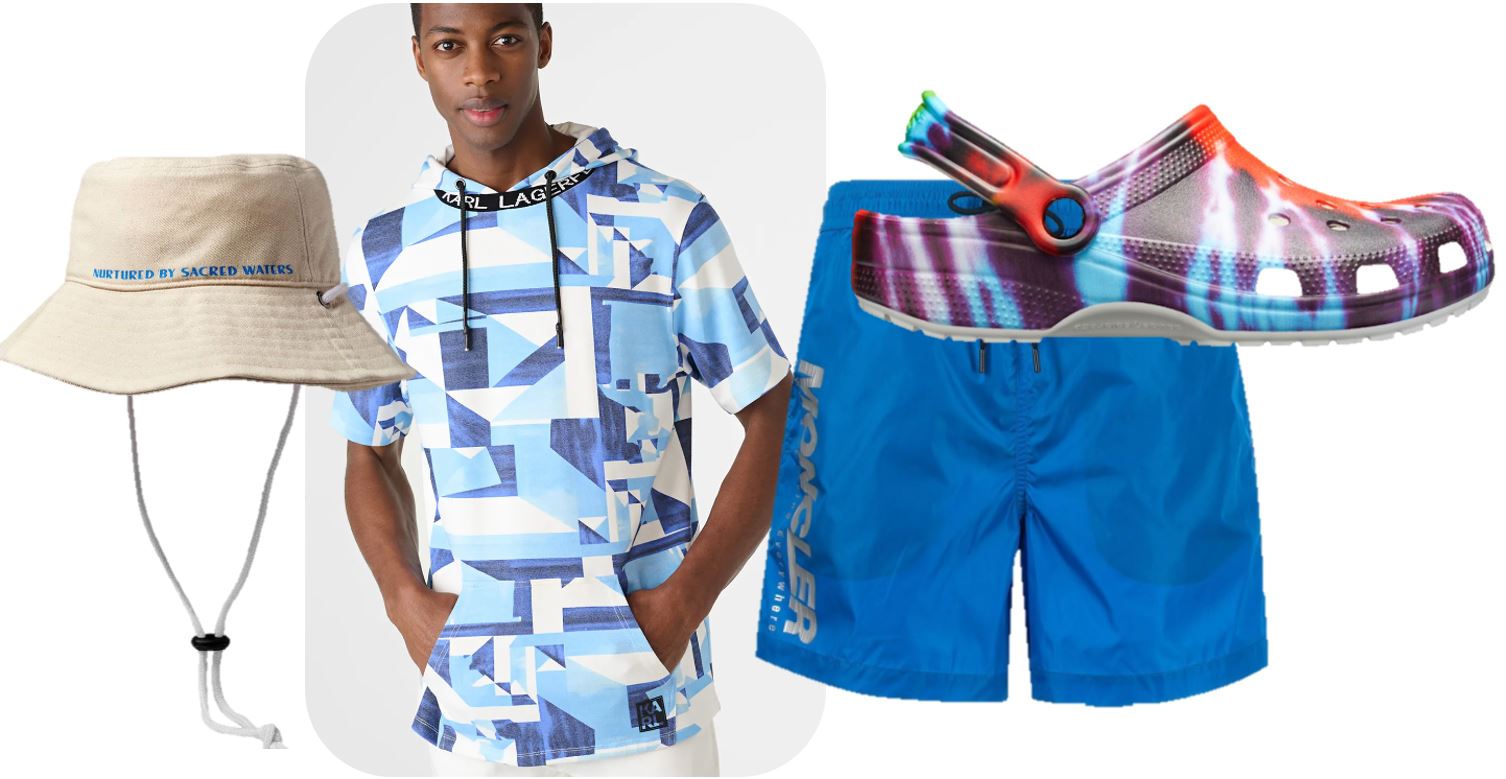 From Left to Right:
Channel some 80s baller with this next fit. We start with a pick from Stussy's new season of shirts. Add to that some truly OG shorts including the 5″ inseam and that iconic piping + scalloped leg. Saint Laurent's tortoise shades will keep your cool and of course, you can't have a baller look without some bling. David Yurman's hefty 18k gold and forged carbon ring will do the trick.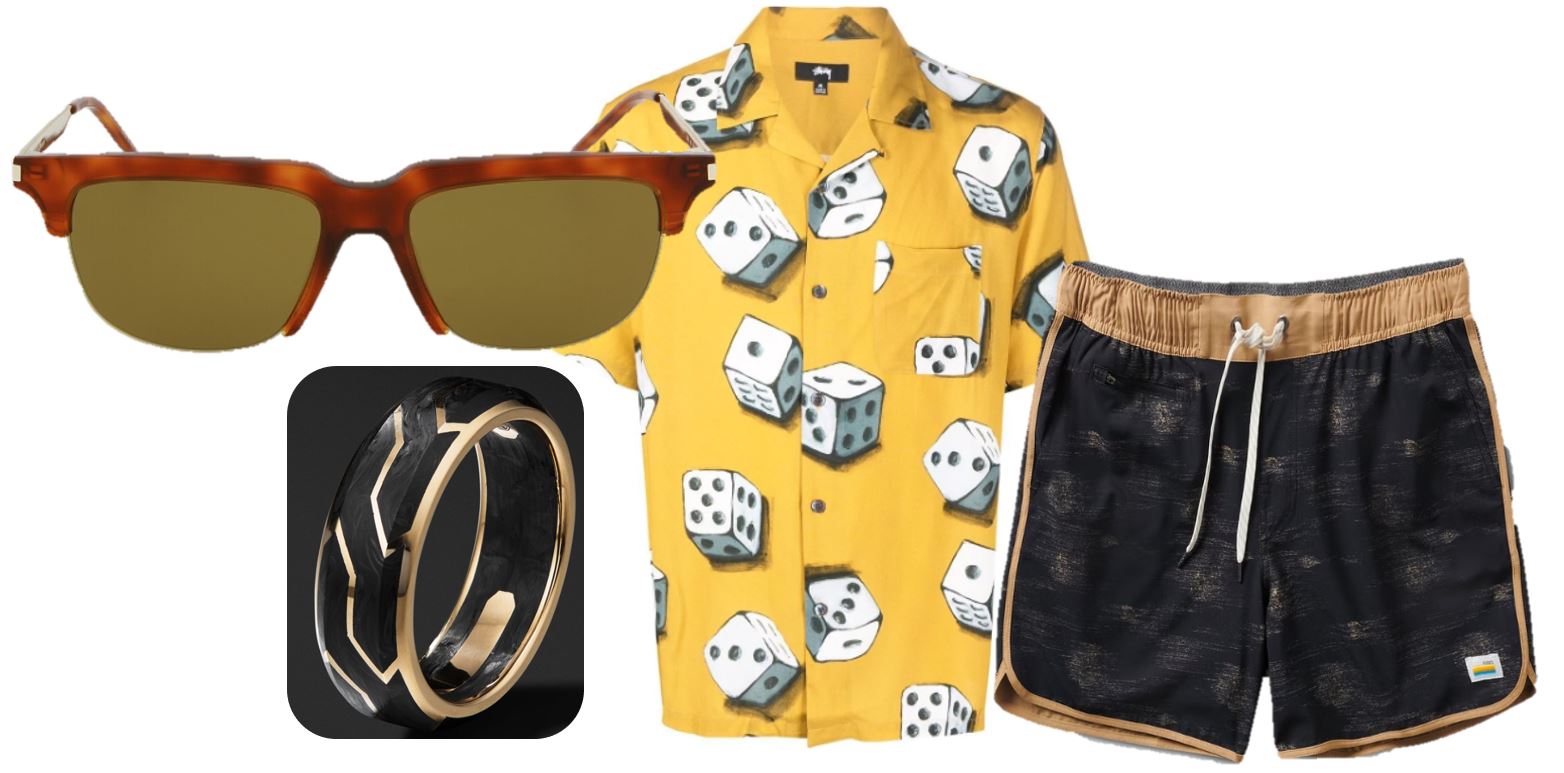 From Left to Right:
Our last look is pure resort lux look. For the apparel it's all lovely linen, from Madda Fella's boxy silhouetted linen pants to Corneliani's textured knit polo. The colors go so well with the dark burgundy of Birkenstock's Milanos. As for shades? We opt'ed for Krewe's Black + Shadow sunglasses made with 24k gold and fully polarized lenses. Casual, chic and utterly cool.
From Left to Right: