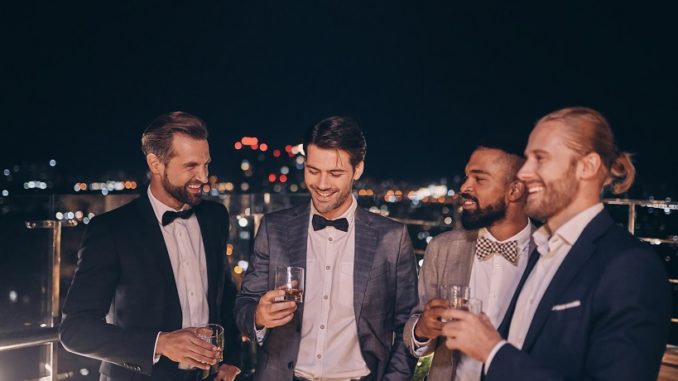 The men who have chosen to stand by your side on your big day is not a flippant decision. Therefore it stands to reason that your groomsmen gifts shouldn't be either. A proper groomsmen gift is a thank you for their help in the planning, the parties, the ups and downs, and for bearing witness to one of the most important days of your life.
So skip the expected cufflinks and get your bro-squad some awesome gifts they'll actually want. We've got ten great options from traditional to techy to budget-friendly…all of them cool and useful.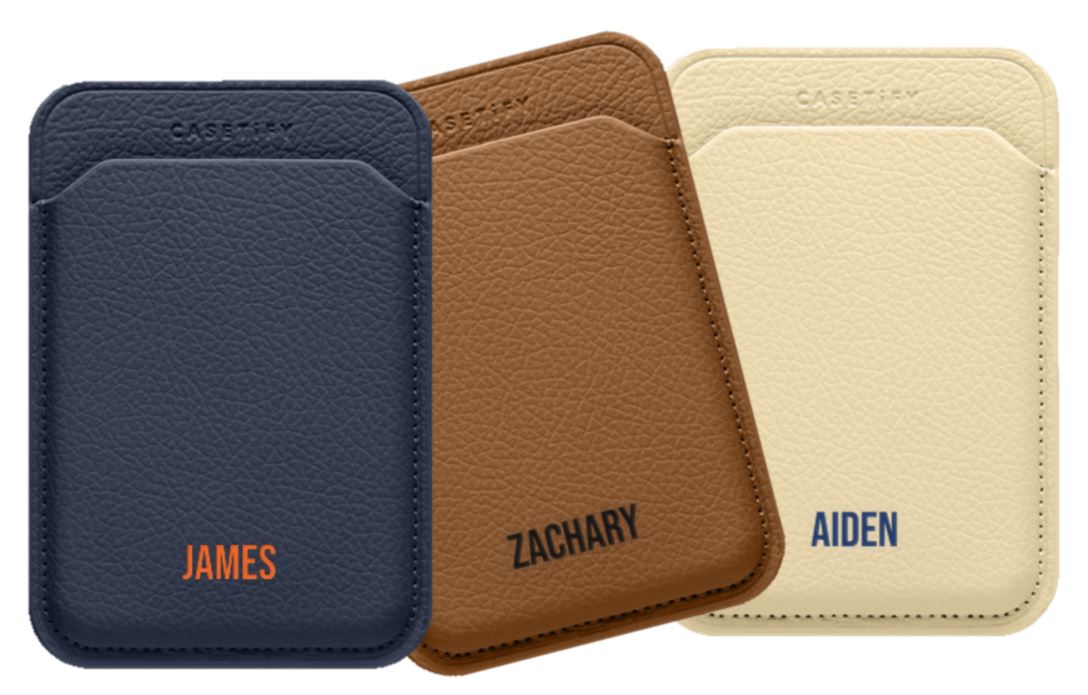 Giving a gift with your best man's and/or groomsman's name on it can take an already thoughtful present and bring it next level. These RFID-proof wallets are made with recycled PC plastics and printed with eco-friendly ink. The back is designed to magnetically 'stick' to the back of their phone case, making on-the-go that much easier for your pals. Comes in with five wallet color choices, five different fonts and 17 text color options. Oh and the card holding area has a built-in shield to protect their cards against magnetic damage.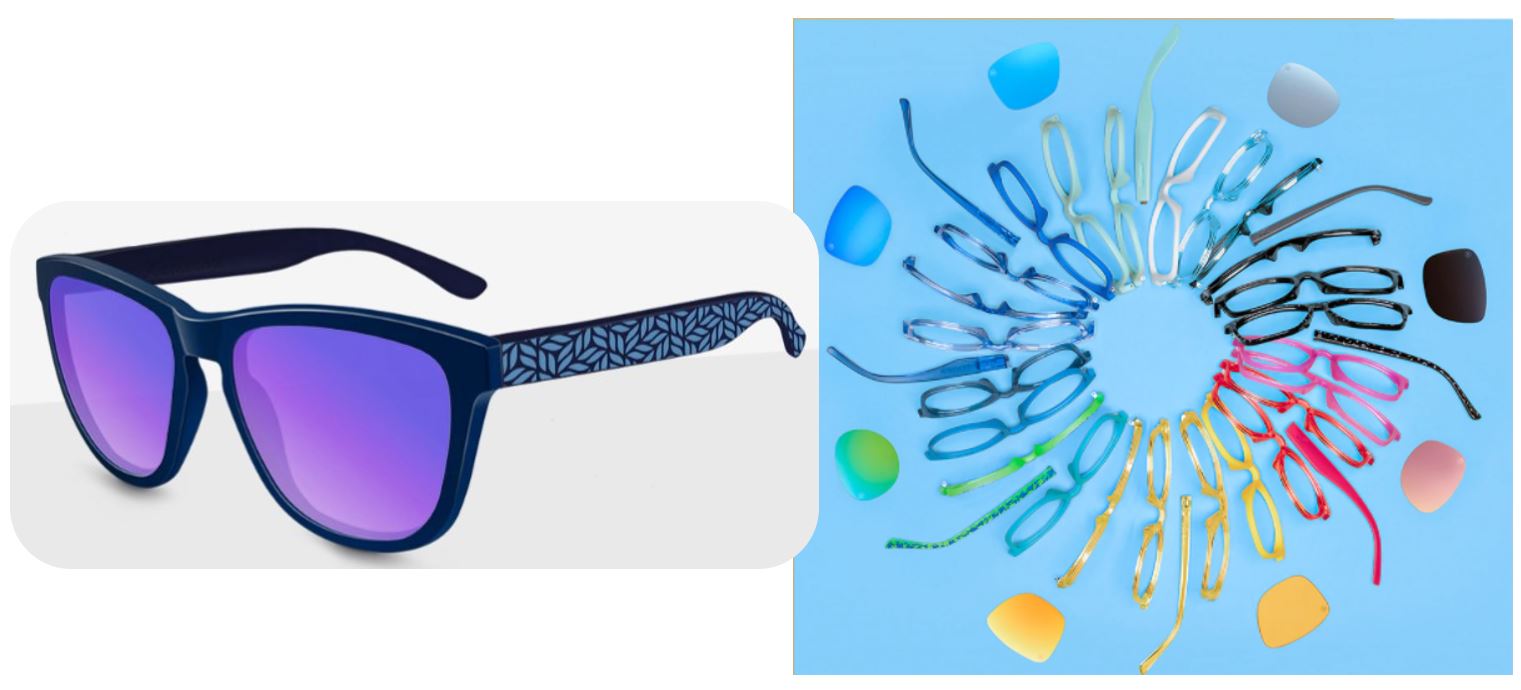 What's more personal than custom? The Knockaround brand's custom offering is where you can design your own unique frames, arms, lens and more. Quality material at a price that every young groom can appreciate, they've been growing in cult status for years now. We're especially fond of the Premiums with their classic wayfarer look that'll work with just about every face type. Surprise your guys on your bachelor party weekend with custom shades or present them on the day of, making those group shot pics even more special. Match your wedding colors, your college colors or go with sleek universal black. The options are pretty much endless.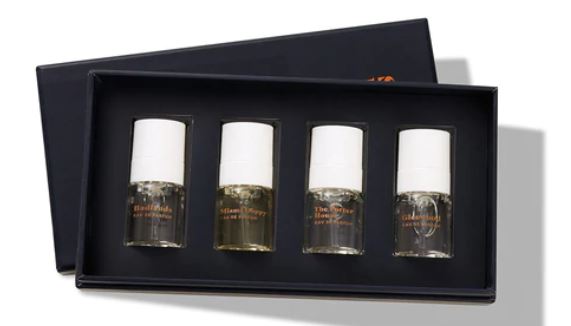 From the brand known for its high quality grooming products comes this very cool, limited edition set of some of their most popular scents. Each set has 4 ML bottles containing Woodsy Oriental, Sharp Green Floriental, Warm Boozy Spice and Fresh Earthy Musk. The scents can be layered or stand alone. Things you won't find in these: Sulfates, Silicones, Petrolatum, Parabens, Mineral Oil, Synthetic Colors, Phthalates, PEG's or Animal Ingredients. Scotch Porter also does zero animal testing and the scents are all guaranteed color safe.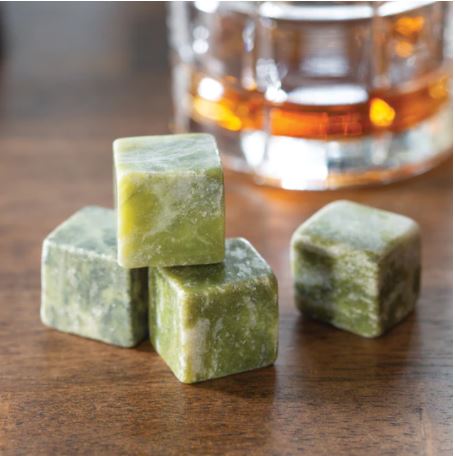 Ever heard of the Wishing Stone? According to lore, a true Wishing Stone is made of Connemara marble, which can only be found in the mountains of Galway and Mayo, in the area of West Ireland. The marble is a uniquely striking green color that evolved over 600 million years (when they say 'hard as a rock' this is what they're talking about!). This prized stone is said to grant the power of health, happiness and love to its owner. And if a perfectly chilled glass of whiskey is something that you and your groomsmen put on that list, these perfectly chiseled stones are for you. Each comes in its own decorative pouch for proper presentation.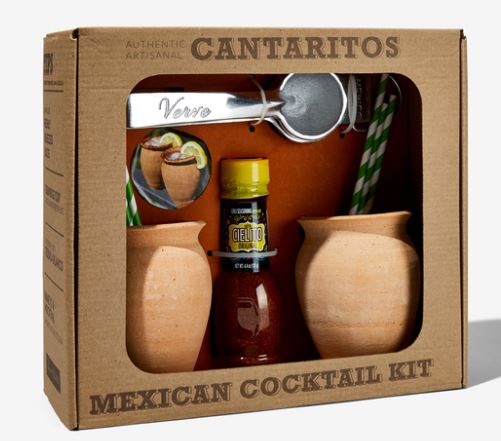 If Tequila is more your style with you and your crew, then this kit from Bespoke Post should make everyone Salud. What is Cantaritos? Jalisco locals say it's the best way to drink tequila…and they should know, since Tequila originated there.  A Cantaritos cocktail is a spicy-sour blend of fresh citrus, chili salt, grapefruit soda, and tequila. This kit includes almost everything they need to whip some up anytime, including 2 traditional clay Cantaritos cups, Celito chili salt, a citrus hand juicer, and paper straws.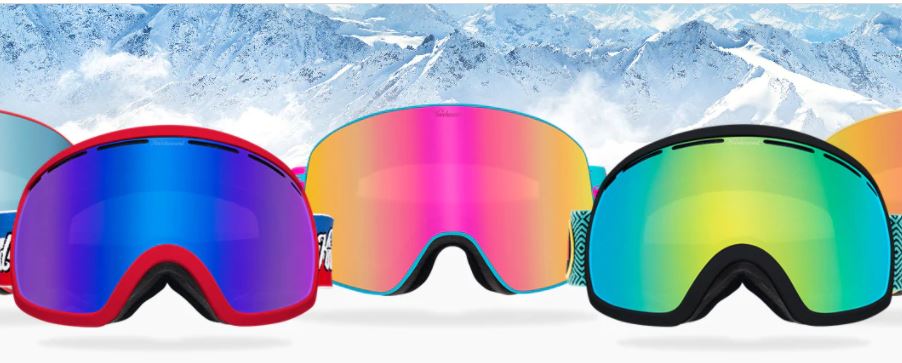 Knockaround, Snow Goggles Flybys $44 (each) and Slingshots $56 (each)
Will your bachelor party weekend including some serious time on the slopes? Whether you're flying out to master Mammoth or whisking away to Whistler – this is an incredibly cool and unexpected gift your powder-loving bros will really appreciate. Knockaround has two frame styles and a large array of lens colors and straps to choose from. And don't let the attractive price point fool you – these are well made, great quality goggles with a ton of 5-star reviews from purchasing customers.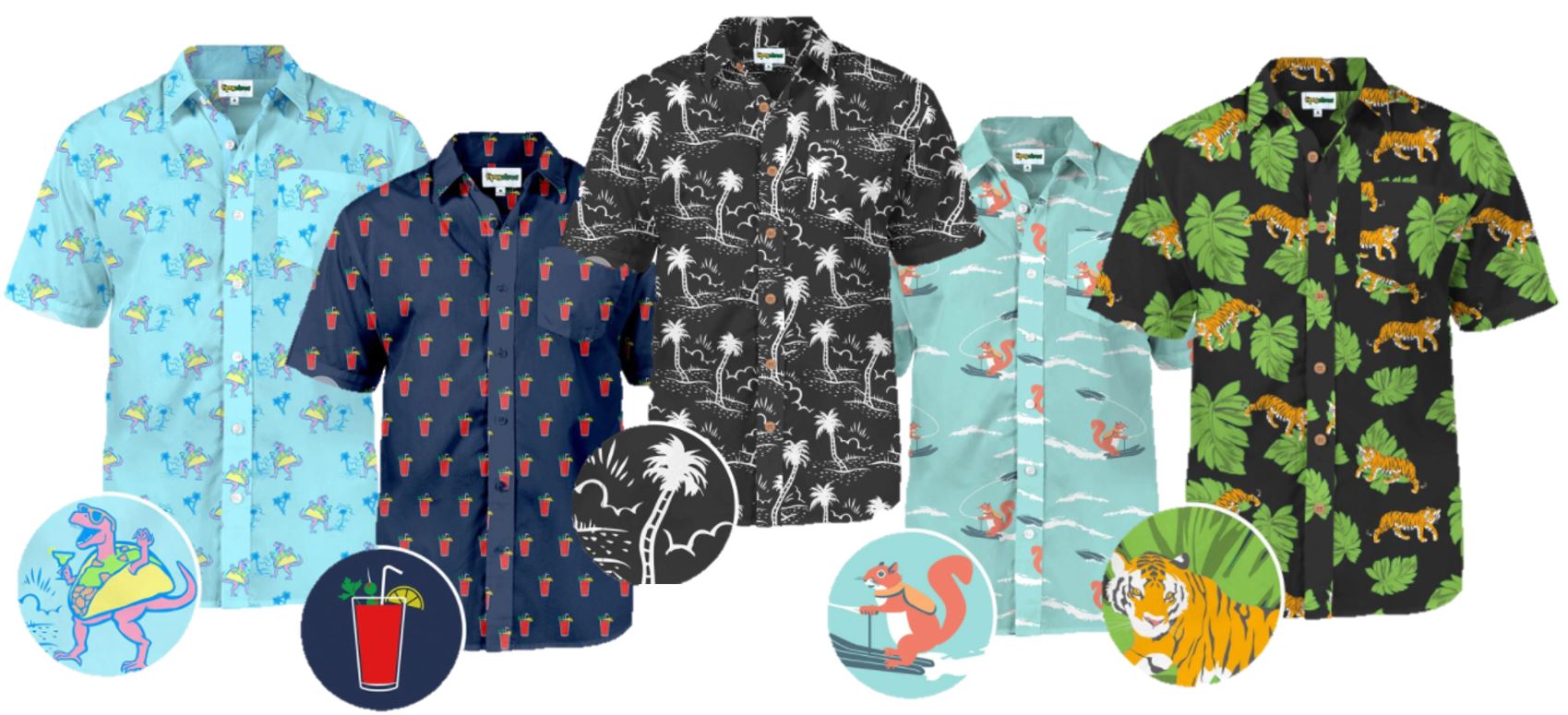 Do you and your squad spent a lot of quality time trying to out drip each other in cool aloha shirts that no one else has? Tipsy Elves has a collection of over 30 (and growing) of Hawaiian shirts that you definitely won't see anywhere else. From taco-eating Velociraptors and water-skiing squirrels to drink specials and even unique takes on the more traditional patterns. Go with a group matched set or get each groomsmen something perfect for his own personality.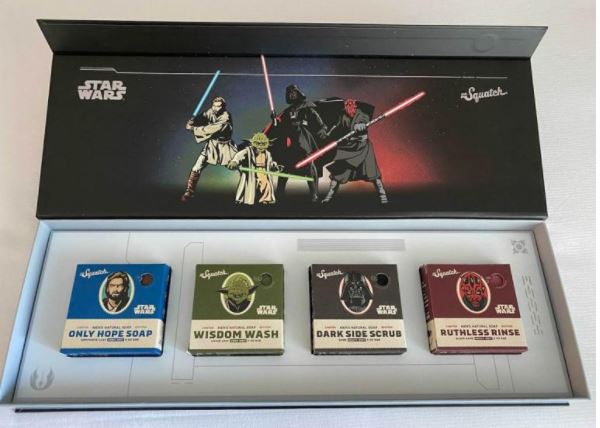 Is the Force strong with you and your companions? Gift them with this limited edition set of 4 designer soaps that work as awesome as they smell. Dr. Squatch only uses all natural ingredients in all their soaps. That's right, no harsh chemicals, no harmful ingredients. Each kit contains two "light side" soaps and two "dark side" soaps, with scents derived naturally from Dragonfruit and Smoky Amber to aromatic Thyme and Lotus Leaf. Where else will you find a product that's both Yoda and Vader approved?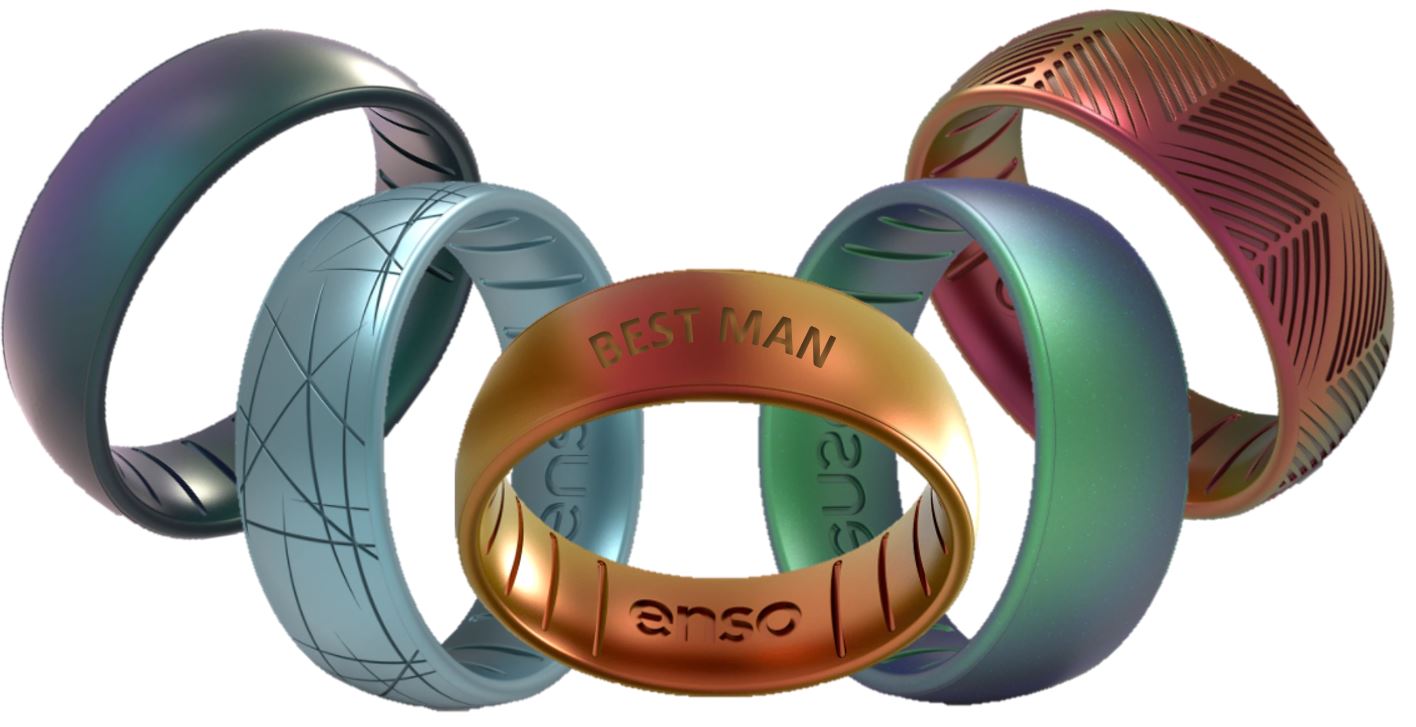 With over 18 colors, 6 different Text fonts, and 3 width options, the Enso Legends collection for men's fashion rings are true keepsakes your groomsmen will enjoy wearing for years to come (they're backed by a lifetime guarantee). Made of durable, medical grade silicone you can add personal engravings on the ring such as their names, initials, your wedding date, or simply their role in your ceremony.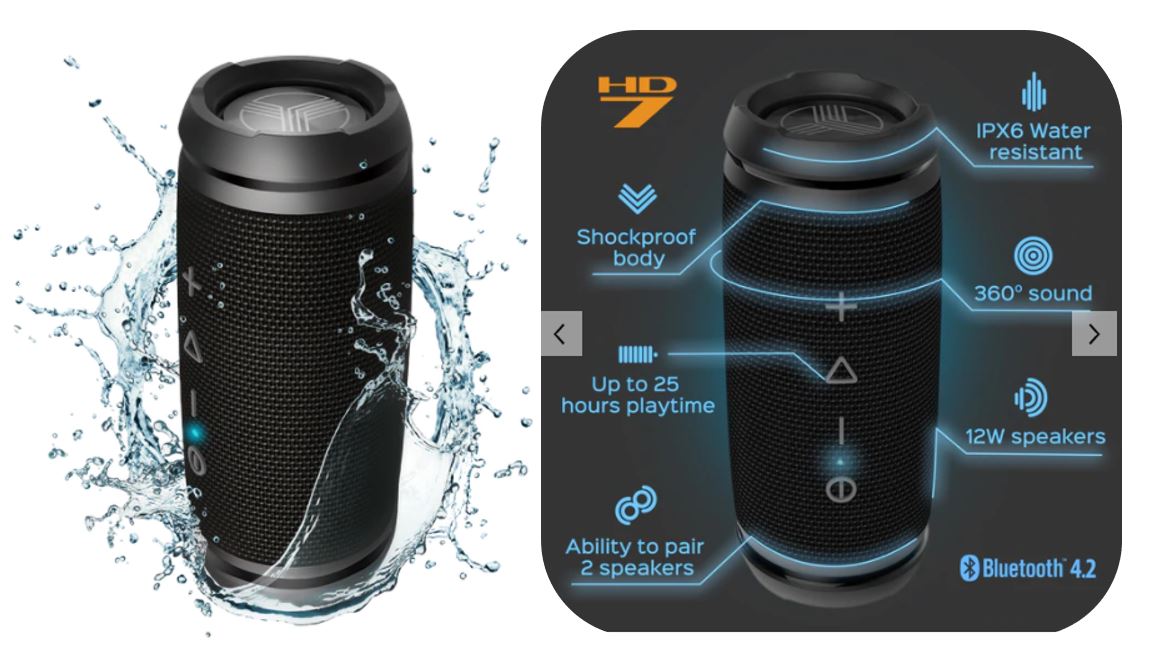 Finally, help your crew keep the party going wherever they may be. TrebLab's HD7 portable mini speaker is waterproof, shockproof and easily slips into a belt bag for full portability. With 25 hours of play time on a full charge and stereo surround sound, they're gonna take this everywhere. Oh, and it also has a built in mic, so your bros can take your call and tell you how awesome you are.