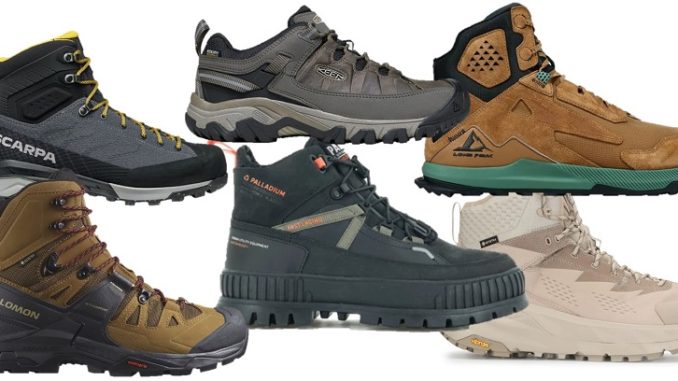 Heading into summer hiking season, we have ten solid shoes that won't leave you in blisters.
We are a country of trail hiking, camp loving and backpacking enthusiasts. Seriously. Almost 60 million of us wandered off into the great outdoors last year, and this summer season is gearing up to be even bigger.

If you and your friends are looking to join the ranks, then this article is for you. Because nothing ruins an outdoor adventure, long or short, faster than poorly planned footwear. Lucky you, our editors have trekked their way through a forest of hiking boot options, testing their mettle on all sorts of expeditions from day hikes to long haul backpacking. So let's get into some ground rules of what to look for, and then we'll share with you ten of our favorites that'll have you saying "go take a hike" (in a good way).
When searching for a pair of good hiking boots, there are five important factors. First, the boots should offer excellent support and stability. Hiking often involves traversing uneven terrain, and sturdy ankle support and a solid sole can prevent injuries and provide a stable base. Second, durability is crucial. Hiking boots should be made from high-quality materials that can withstand the rigors of outdoor adventures and provide long-lasting performance. Third, comfort is key. Look for boots with proper cushioning, a well-fitting design, and breathable materials to ensure maximum comfort during long hikes. Additionally, waterproofing is a real option to consider, as it protects your feet from moisture and keeps them dry. Lastly, consider traction. Boots with a reliable and robust outsole will offer excellent grip on various surfaces, including slippery or rocky terrain.
Now that you have those things in mind, here are our ten favorite pairs of hiking boots that will enhance your outdoor experiences and keep your feet happy and protected.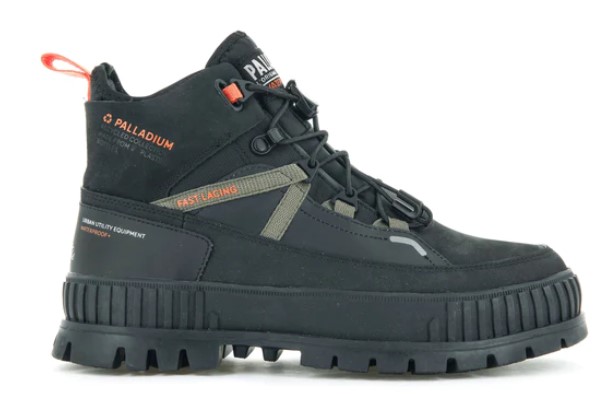 We'll start strong with a great, all-around boot: the Pallashock Travel WP+ from Palladium boots. This is a mid-cut construction, meaning it goes over your ankles for protection and support. As the name implies, "WP+" stands for waterproof, which they are. But don't mistake that for meaning you're feet will be swimming in sweat. The breathable, fast-drying leather upper won't dampen your spirit, and the EVA footbed has a honeycomb design for cushioning and comfort. As for grip, the chunky outsole has plenty of tread, and it's made with recycled rubber, making it an eco-friendly alternative for your outings.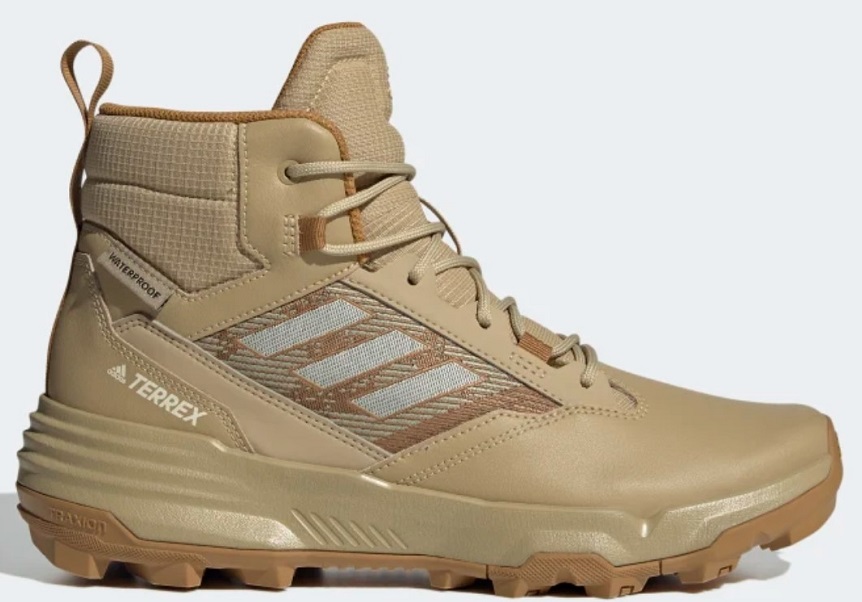 If your typical hike really takes you through the mud, these mid-cut hikers of the Terrex line by adidas should be your go-to. These feature their Rain.RDY which is a performance membrane woven into the material of the shoe making it waterproof, wind proof and moisture wicking. The seams on the outer are sealed for additional protection. As for the traction, these come with the adidas Traxion outer tread, the same tread they use for their trail running shoes to keep things grippy even when it's slippery. They do dig in pretty deep for traction, but they smartly made sure of enough space between the treads that mud and debris should cast off after a few steps.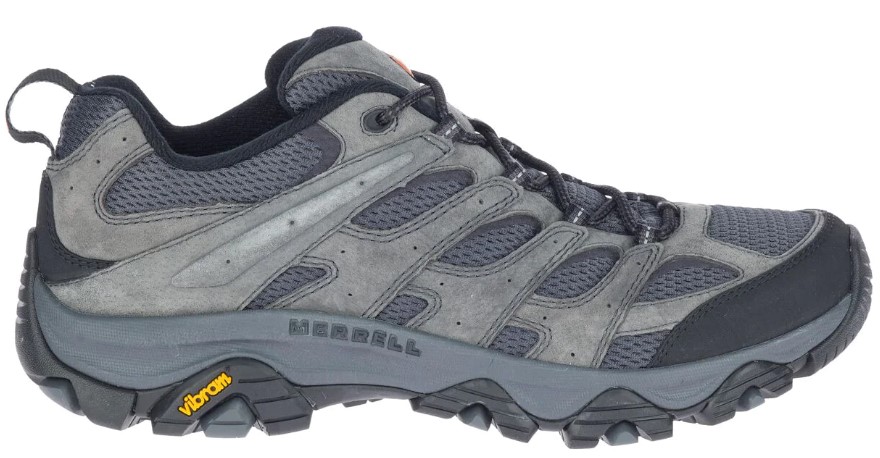 Not everyone loves the feel of a mid-cut. Some of us prefer a fit more akin to a well-made sneaker, even if it means we lose the ankle stability in the process. The Moab 3 by Merrell gives us the best of both worlds. This shoe has additional side nylon shanks to increase ankle stability and a whopping 5mm lug tread for a firm step. The protective rubber toe cap protects from rock strikes while the hybrid leather/mesh upper provides lightweight breathability. It's a great shoe for weekend hikes and the air cushion in the heel really keeps the spring in your step. Unfortunately, it isn't fully waterproof, but with all its other features and the lightweight performance, this one is still a favorite on our list.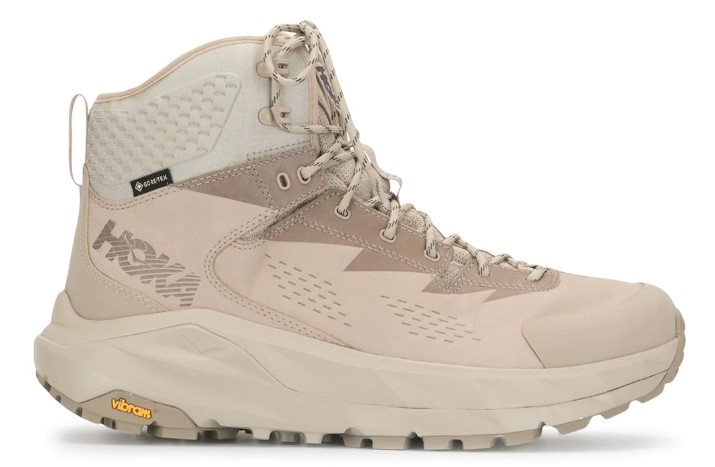 Sometimes it's not the trail but your own feet that can make a hike brutal. Maybe it's overpronation, plantar fasciitis, bunions or just good old fashioned fallen arches (aka "flat feet"). If this is the case, the Sky Kaha could be your salvation. Made by Hoka, this high-cut boot is made with some of the best cushioning out there. Using their mastery of creating world-class marathon running shoes, the brand doubled down on this boot, combining their patented Rangi™ bottom foam with a crazy thick EVA layer on top of it. We actually recommend some test walks around town before hitting the trails because you may need to adjust your step up (yeah, they're that cushy). Once you're used to them though, your feet are seriously going to enjoy the ride. The boot also comes with all the good bells and whistles – super grippy traction, waterproofing, breathability. Our only real negative is the ankle support is decent, but not as good as some of the others on this list. Still, if you suffer from foot issues, the positives you'll get out of these will probably outweigh that once you put them on.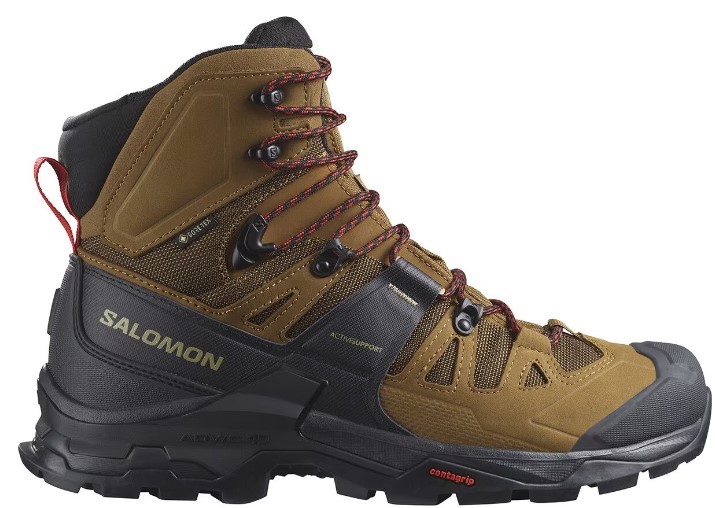 Easy hiking and day trails are one thing, but if you find yourself upgrading to backpacking trips, you're going to want a proper backpacking boot. Not sure of the difference? Hiking boots are built for moderate terrain and lighter loads. On the other hand, backpacking boots are specifically designed for multi-day backpacking trips, where hikers carry heavier loads and encounter rugged and challenging terrains. The Quest 4 GTX is our pick for a great, all-around traditional backpacking boot. It offers enhanced ankle support, superior traction, and increased stability to handle the demands of extended hikes with a heavy backpack. Its robust construction and materials ensure durability and protection in rough conditions, including GORE-TEX for extended water submersion, Contragrip rubber soles for challenging steep trails, and an Ortholite footbed with EnergyCell midsole because, oh yeah, you're going to be on your feet for days. That said, we'll mention that this boot is a lot heavier and doesn't breathe as well as your hiking boot will. So if the backpacking gig is just a one time deal, you may want to consider just using your hikers until you're ready for more.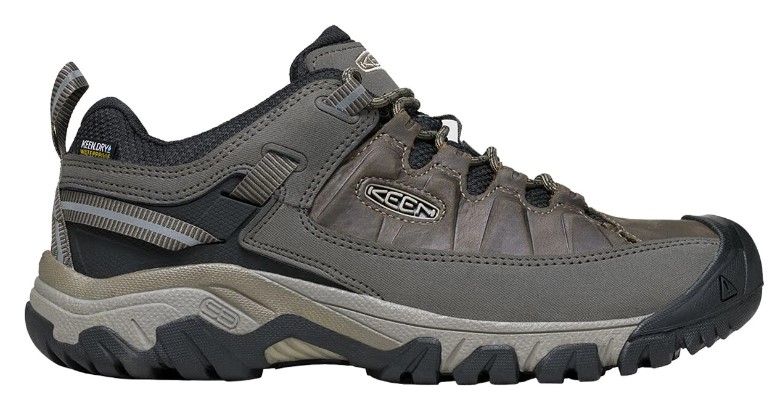 On the flip side, maybe day hikes on well-established trails is what gets you going and out there. Consistency is what it's all about, right? So for you something lightweight, waterproof and luggy (i.e. good traction) are really what you need. The Targhee III WP from Keen gives you all that. It's a low-cut with a nice, cushy midsole, so it fits and feels more sneaker than hiking shoe. With a roomier toebox, your feet can spread more, which creates better natural balance (a nice compensation for the lack of sturdier ankle support you'd get from a mid-cut). All this and some nice additions such as a pronounced mud shield and rubber toe bumper up front for those times you may get clumsy due to foot fatigue. This is a great shoe that won't weigh you down.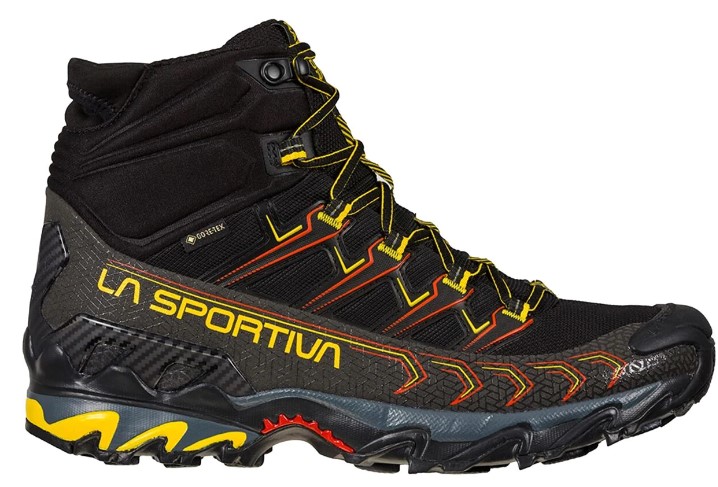 Looking for a hiking boot that's going to last? The Ultra Raptor II from La Sportiva is damn near indestructible. Starting with a rock solid midsole made of compression-molded MEMlex, the brand added an EVA compressed rock guard on the forefoot and a ton of nylon reinforcements that wrap around the mid section. GORE-TEX breathable waterproof lining keeps anything from getting in and causing damage and they even beefed up the lacing harness to ensure a snug fit. All that plus an impact brake system and trail bite heel support to absorb the shock of powerful descents. This shoe made our list because frankly, it just might outlive us all.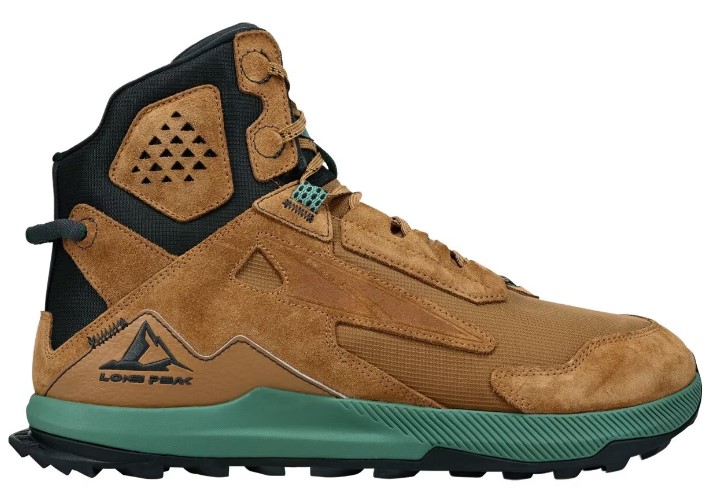 Okay, so now we're gonna backpedal…just a bit. When it comes to hiking, most of us do so in areas of forest, where moisture is everywhere – moist dirt, mud, rivers and streams. In these cases a waterproof boot is your best friend. There are locations though where this is not the case. Hiking in low humidity, dusty or sandy trails and generally very hot conditions, you'll find that waterproof boot is not your friend. For these adventures, a well made, non-waterproof hiking boot will serve you much, much better. Case in point, the Lone Peak Hiker 2 by Altra. Lightweight for its size (only 25.7 ounces) it has an aggressive traction system, courtesy of its Duratread outsole, a higher than usual over-the-ankle cut to keep out smaller debris, and a series of synthetic mesh uppers for fast and effective ventilation and drying time. For dry summer hikes, this one makes our list.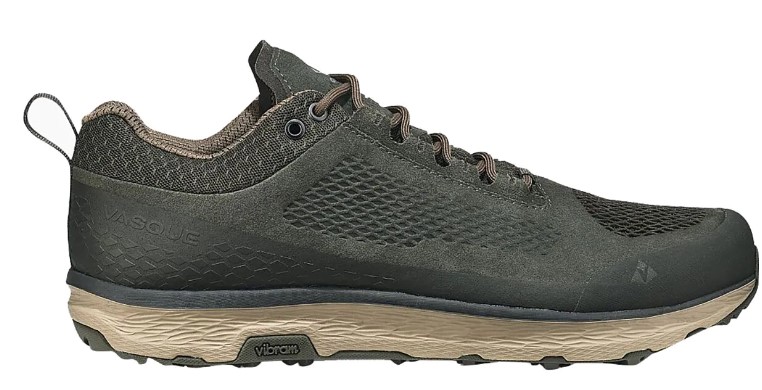 Hiking boots are heavy by design (the Altra listed above being an exception). Much of that is from all the protection but waterproofing adds to it. So if you're put off by the *clunky* factor of good hiking footwear, but don't want to part with your waterproofing, grab yourself a pair of Breeze LT NTX by Vasque. At just a little over 30 ounces, they're one of the lightest waterproof hiking shoes out there that doesn't compromise on protection and traction. The soles are grippy, the midsole is cushy and the anatomical footbed is plush and springy to deliver energy back to you as you step. Of course as a low-cut, the ankle support won't be as good as say a mid or high, but when every ounce you put into your pack counts, this is the shoe for you.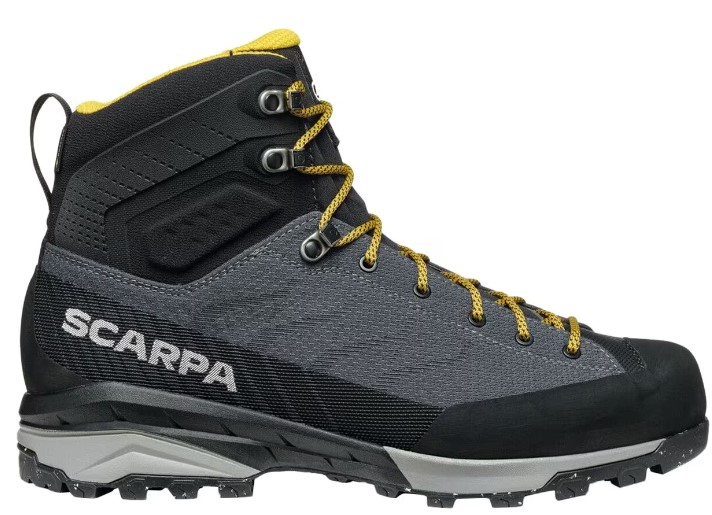 Getting out and enjoying what nature has to offer…it's kinda the whole point of hiking. So if your priority is finding a boot that is as good for the planet as it is for your feet, the Mescalito TRK Planet will have your sole and soul in a good place. First off, the brand itself is certified as a Bluesign company. That means it has the global seal of approval for environment, health and production safety. Nice. As for the Mescalito TRK Planet GTX itself, it's composed of sports recycled mesh uppers for light but durable support, outsoles made in part with recycled rubber, and an eco-friendly version of GORE-TEX waterproofing that's made without harmful perfluorinated compounds. All this eco-friendliness and it's still a great backpacking boot, with sturdy ankle support and premium grippy Vibram outsoles for wet and dry trails. For those of us who want to tread a little lighter as we walk through nature's bounty, this is one for our list.