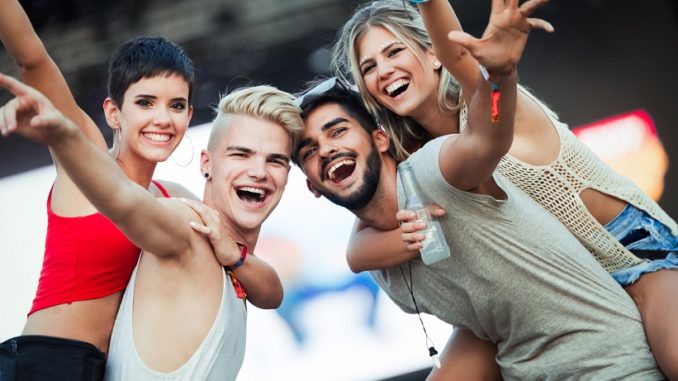 Pulsating beats, the euphoric crowds, and the vibrant atmosphere – music festivals have become an irresistible pilgrimage for music enthusiasts worldwide. These kaleidoscopic gatherings not only celebrate the power of music but also serve as a melting pot of diverse fashion trends.
For guys seeking to make a sartorial statement amidst the sea of festival-goers, there are a few cardinal rules that can elevate your style game to new heights. First, dress for the location – you're going to get sweaty, and depending on the venue, dusty, dirty, even maybe a little muddy. So while you want to curate a captivating and effortlessly cool look, this isn't the time to wear anything you'll regret getting damaged (e.g. not the best time to rock your pristine white Common Projects). Second, embrace the comfort – again, you're going to be outside for a looong time, so whatever you wear must be able to keep up with you. Have something epic you just have to post? Wear it for the Gram or have your TikTok moment before you hit the venue so you can have your flex and not be uncomfortable the rest of the day.

Okay, rules out of the way, let's dive into some basics and some bold pieces that will make you the epitome of style at your next music festival adventure.
Starting with a great, all-around basic. Chinos breathe better than jeans but look just as good with your festival shirt and/or tee. These dark olive fellows from Mott & Bow are made of medium weight performance twill with woven in comfort stretch, so they're super sturdy without being restrictive.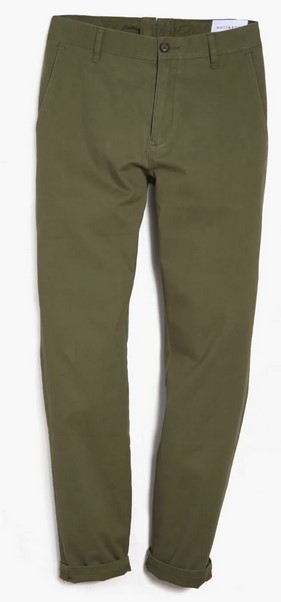 Next, let's get bold. As in these wraparounds called Saturn Cloud by Blenders. Part of their Eclipse collection, these will stand out in a crowd. Transparent frames, activewear design and major color punch with their polarized orange lenses. With grippy nosepads and an adjustable fit, these will stay put through sun and sweat.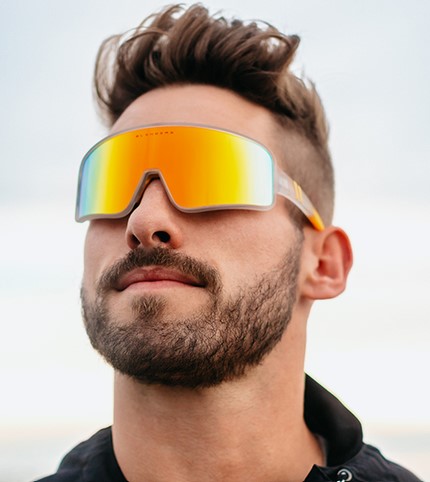 Question – do you need a taco-dealing dinosaur hat? Of course you do. Thank you, Tipsy Elves, for giving us something so glorious…and delicious.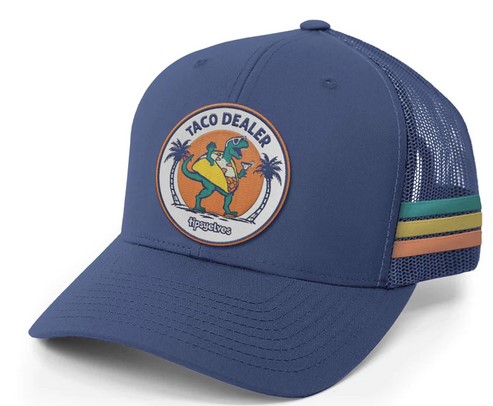 We love something that's both iconic, and made to look better the more roughed up it gets. If you've never owned a pair of Vans, there's no better place to start than with the classic checkered slide. Will these get dirty? You bet. And they'll look all the more flex when they do.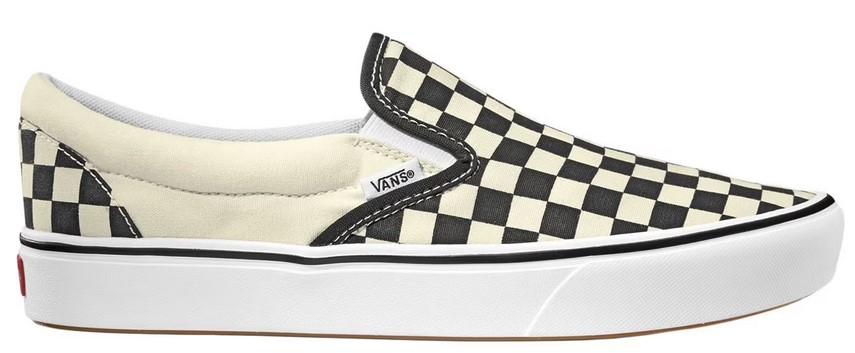 Because it won't always be triple digits, having a solid long-sleeve to put on when needed is an absolute must for festival season. This snap shirt from Howler Brothers is an easy on, easy off choice. Built from quick-drying cotton and polyester, it has a back vent that lets you breathe while keeping your temperature regulated as you move from dance space to beer garden in comfort.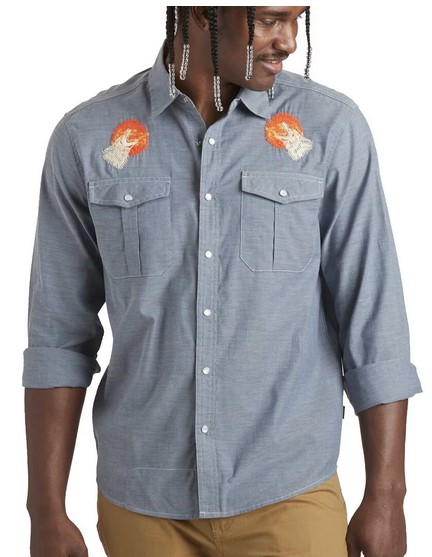 We all know that one guy…okay, maybe you ARE that one guy. You know, the one for which the universe insists on conspiring to help you lose your shades at every opportunity. If this is you, these are your sunnies, bro. The Torrey Pines Sport by Knockaround have all the bells and whistles you crave in a great pair of sunglasses – UV400, polarized lenses and cool color combos (our fav, the POP, is shown below). It also sports a few secret weapons, including rubberized nose pads and metal spring hinges to keep these on no matter how much face-melting hardstyle moves you pull. And if they do fall? They're impact resistant lenses will save the day.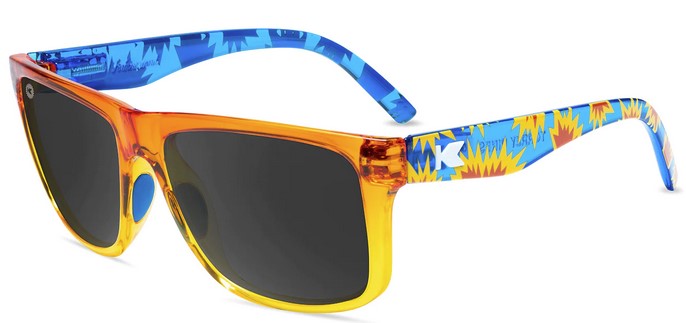 Let's get back to basics and talk about your tee. While it's tempting to throw on that five dollar Amazon special and be done with it, we would like to suggest an alternative. Something that doesn't leave you scratching or gets weirdly out of shape when things get sweaty or wet. The Driggs by Mott & Bow is made from 100% Peruvian combed cotton, so it'll have your back in the heat. It's also pre-shrunk so it fits right and the well-stitched neckline will stay put and won't get saggy. They have a few color options, but our fav is the goes-with-everything dark gray.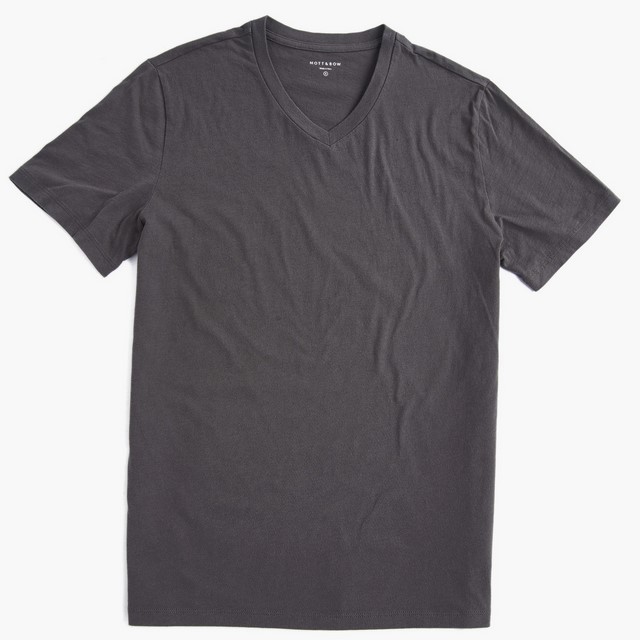 It wouldn't be a festival without a little bling. We're pretty sure you have your share of the beads and heavy silver chains, but this fest season how about upping the cool quotient with something more personalized? Grab one of Satya Jewerly's Zodiac necklaces. Each cast piece is 18k gold that's hand-brushed to give it a unique matte gold finish. The medallion has an extra palladium coating over it, to keep it protected and looking great. Pisces is shown below, but all Zodiac signs are available.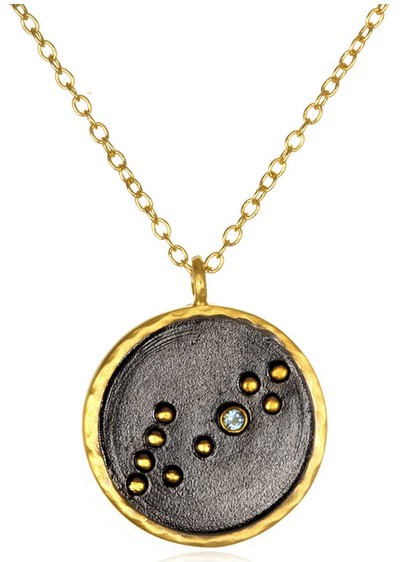 There are so many cool camp collar shirts out there, you could say you have your choice. Of course, going back to our Rule #1 though, you may find your options narrowing down quite a bit. Think you can't find an interesting print without the hefty price tag to match? Check out this badass blossom beauty we found on Rue21…YW.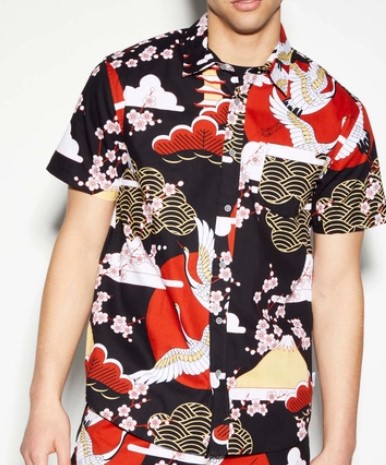 Need something equally amazing to go with that shirt up there? We suggest the iconic aviator, with just a touch of updated twist. Blenders' A Series is what you need. Clean, classic tear-drop aviator silhouette, made fresh with a two-toned look of silver-hued frame and a bronze-colored brow bar and temples. The lenses are slightly oversized and for our choice, the silver-mirrored Mojave Gold version hits all the right notes.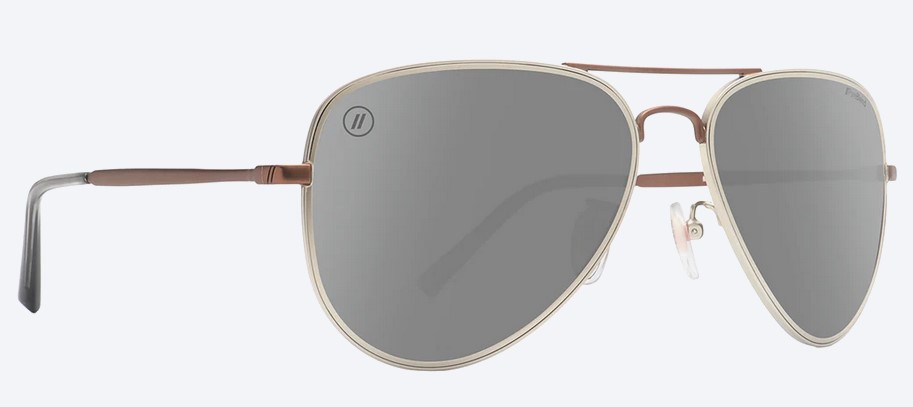 Switching things up a bit is true festival style. That's why we're loving this Reverse Dye bucket hat from adidas. The purple-on-purple pattern is cool, but what's cooler is how it's made, using a reverse dye process instead of your typical tie-dye. Instead of adding color, it removes the color for a washed-out effect that still pops. Interesting conversation starter piece? Check.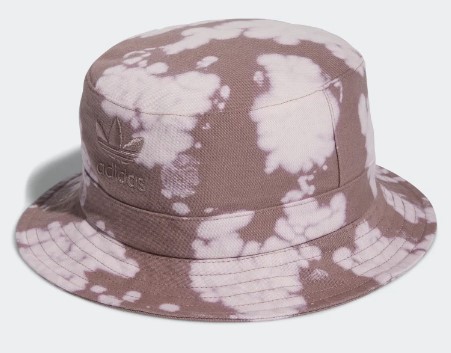 Speaking of interesting, if you're looking to add a touch of vintage bling to your lobes, we found these authentic, pre-owned SAACHI pieces on super sale. Wear them all at once or just one at a time. But if you like 'em, you better move fast, because at this price, they're nearly gone.

Why let your clothes have all the fun? Inspired by the iconic serape shawl, these go-everywhere mocs from Hey Dude shoes are made of a heavy, woven-blend fabric upper that's more durable than basic cotton but still breathable and lined with a light, cotton-blend lining to keep your feet cool. Easy to wash, they air dry fast so you can get back to the fun.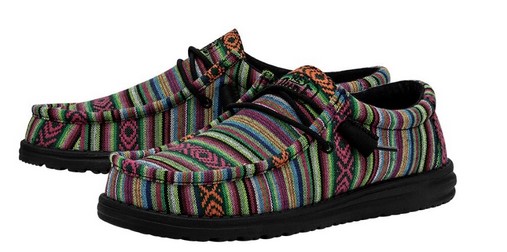 Tank tops are boss level when you want full movement for your dance moves. They also look great layered under an open shirt with some choice accessories. Channel some 80s early nostalgia with the king of all buddy adventure movies – The Goonies.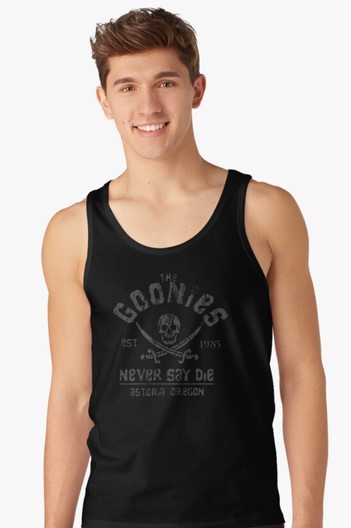 Music festivals are all about getting together to enjoy live tunes and have a great time doing it. But TBH, we also know festivals aren't always the safest place for your wallet. Your best line of defense is a RFID-proof, MagSafe wallet case. Casetify makes top of the line wallet cases that are super slim, stay on your phone, with built-in shielding that protects credit cards from any magnetic damage. They also come in a whole slew of cool covers, like the Acid Smiley shown below. Oh, and they're made from recycled materials, so they're good for the planet, and you're good to go!