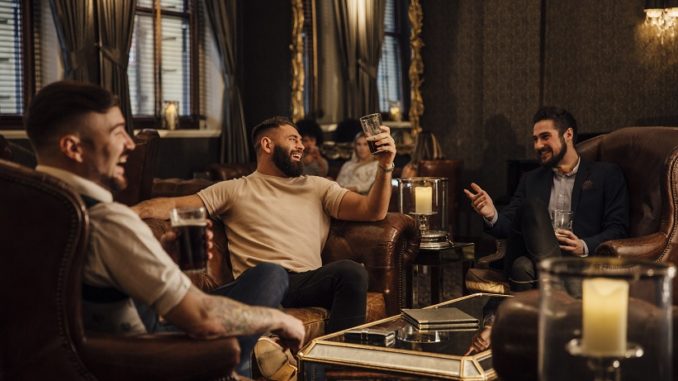 Stumped on gift ideas for your guy friends? We've got fifteen options so good, you may want them for yourself!
Your circle of friends wasn't chosen randomly. These are the guys whose company you enjoy, whose opinions you value, and whose trust has been built. Considering all that, does it really make sense to just gift them something off the cuff with little thought behind it? Short answer – no.

Our ShopLikeHim editors agree. We've been hunting high and low for gifts your friends will appreciate and actually use. No, you don't have to spend a fortune either, as we've included gifts across a variety of price points.
Ready to begin? Then let's get gifting…
For the friend whose idea of heaven is an open slope and plenty of fresh pow. Blenders has put together a great gift selection called the Powder Pack. One of our favs is the popular Strike Gold set, which includes their scratch-resistant, anti-fog snow goggle (complete with a bonus, low-light lens that snaps on easily, courtesy of their Easy Swap Magnetic Lens system), their custom-designed 'Eclipse' collection sunglasses, and a hand-picked beanie. The camo motif and Sky Gold lenses will give your friend plenty to flex about, on and off the slopes.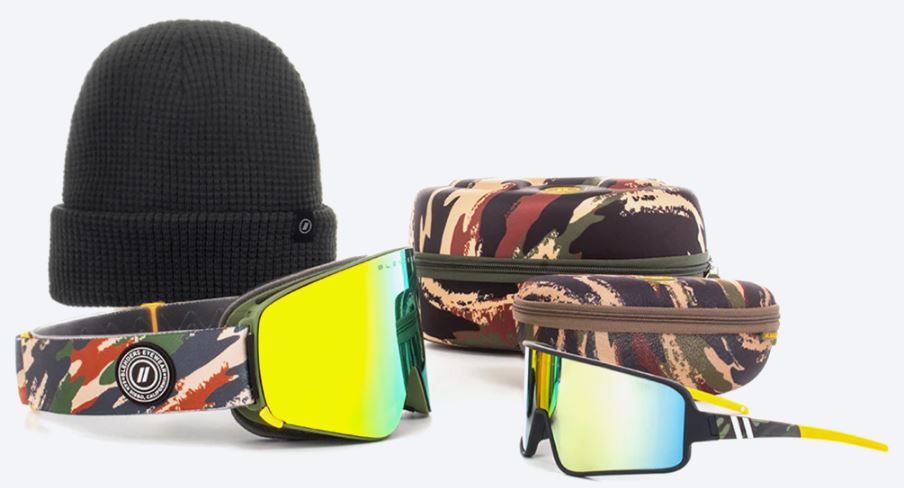 (on Sale NOW from $173)
For that friend with the glorious face mitten (or the one who's working on it), this gift set from Scotch Porter will be a welcome present. The Beard Kit is packed with all of the necessary beard care must-haves, including the all new Scotch Porter Nourishing Beard Mask, along with their Moisturizing Beard Wash, Restorative Leave-In Beard Conditioner, Conditioning Beard Balm and Smoothing Serum. The scent is pretty damn good too – sandalwood, powdery musk and spicy undertones.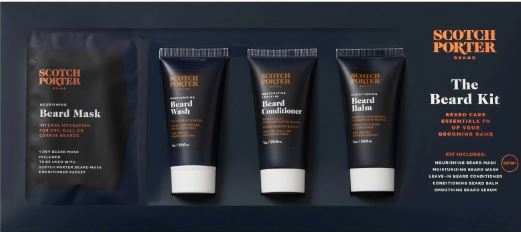 For the guy who loves to layer, this 100% Merino sweater from the Parisian brand The Kooples is a well-thought gift. Made with fine knit wool, it has all the comfy warmth you'd expect, but it's no more bulky than your standard long sleeve cotton tee. He can pop it under a hoodie for additional insulation, or style it under a sports jacket for a cool off-duty vibe.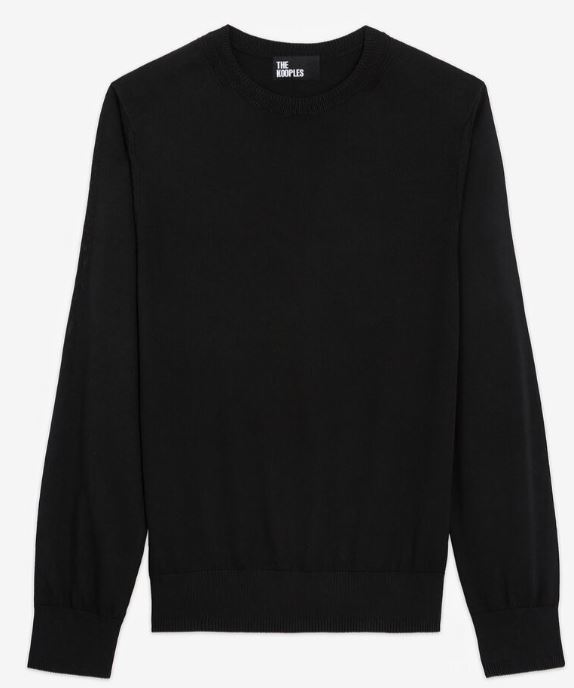 Got a friend who likes things organized? This travel case from Dagne Dover is sure to make his go-to list. It's made specifically for one of the trickiest items to pack – glasses/sunglasses. The protective case can hold up to 3 glasses and/or shades (snap closures help keep them in place). There's a small mesh bag for keeping wipes and microfiber cloths handy too. Once unrolled, the loop handle easily slides over hooks, door knobs or hangers for easy storage and retrieval. Bonus – the polyester exterior is 100% recycled (about 5 plastic bottles worth per case).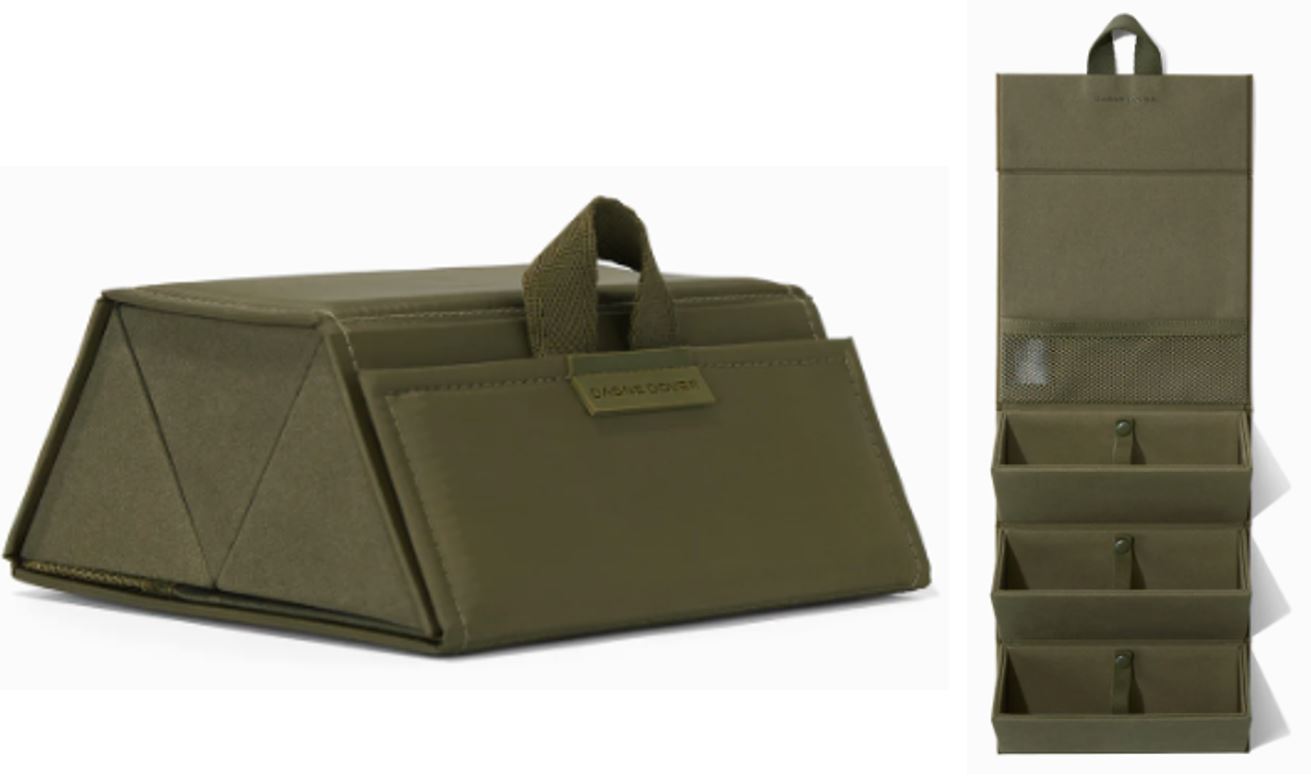 For the cigar-loving aficionado, or the friend just getting into this hobby, one can never have too many quality humidors. This one from Bey-Berk, is lined with fragrant Spanish cedar, has a built-in humidistat and external hygrometer. Rest assured his stogies will be sleeping peacefully and staying fresh.
(on Sale NOW from $179)
Whether his inks have gone professional, or he's still working on his technique, this 20 count set of Tombow Dual Brush Pen markers are a top choice by Manga and Comic inker everywhere. The Neutral Palette set comes with 19 color pens and one colorless blending pen, ready to create fine, medium and bold strokes all at the fingertips.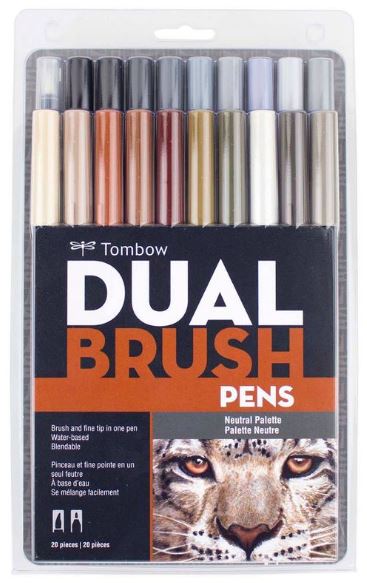 Sure, your friend may have some pretty crazy Hawaiian shirts, but let us ask you this – does he have a Marg-sipping-Tacosaurus-in-Shades-dancing-under-a-palm-tree shirt? Well then, consider this your official invitation to help him fill that void right now…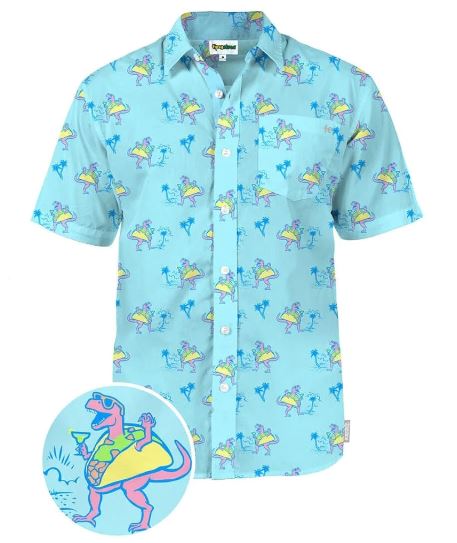 Whether he has the full gas set w/all the toys or is still rocking that charcoal kettle, show your Grilling friend you appreciate his dedication to ensuring you and your pals are well fed. The GrillEye thermometer comes with 6 probe ports to allow monitoring of up to 6 different temperature probes at the same time. With a 300′ Bluetooth range, your friend can connect up using his smart phone and monitor grilling temperatures without having to leave the party. It's also designed to withstand the roughest conditions during grilling and smoking, thanks to space grade aluminum.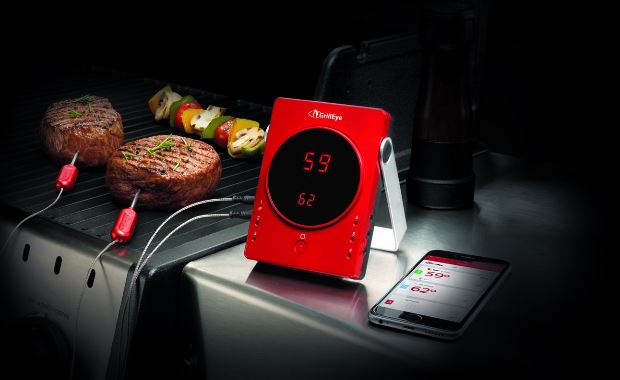 For your "mountain goat" friend who's forever telling you how exciting it is to "take the fire trial" or the commuter friend who prefers two wheels to four – both will tell you just how much of a pain in the a$$ it is when their chain breaks. Which is why they're really going to appreciate when you gift them the Birzman Light-Er 9-11 Speed Portable Chain tool. See, normally what a tool looks like isn't really relevant. But for the Birzman, there are good reasons for the beauty of its components. The tool is CNC-machined, which ensures the precision and durability of its metal parts. The varnished wooden handle makes the tool more comfortable to use and keeps the weight down. Speaking of weight, the tool only weighs 81 grams, so it'll easily ride in your friend's pack or seat bag. Oh, and it also incorporates an innovative spring system that secures the chain during breaking, making it easy to drive the pin out accurately and easily.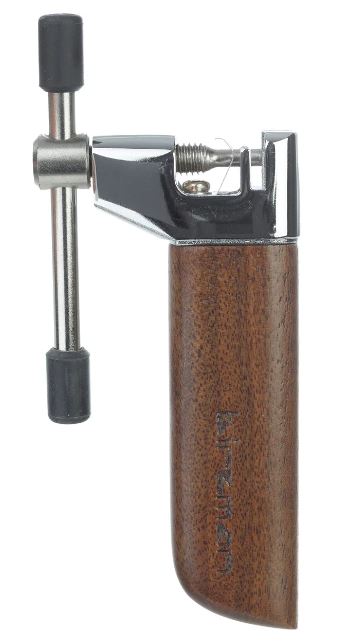 Sometimes there are things you'd rather not keep in your pockets. For the friend who feels the same way, the Jacket Stash slide from Reef, will be a very welcome present. Water friendly outsole with good grip, the padded nylon/fleecy straps each come with their own little stash pocket that are held securely with velcro strips.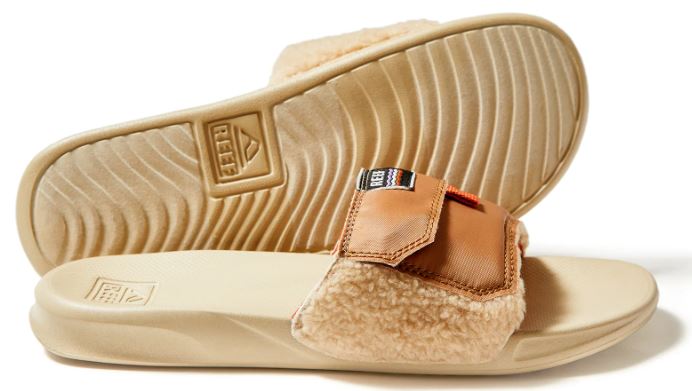 This next one is "FORE!" your golfing friend (see what we did there?). These double old-fashioned glasses from Susquehanna will give him a good chuckle for many cocktail hours to come. Dishwasher safe.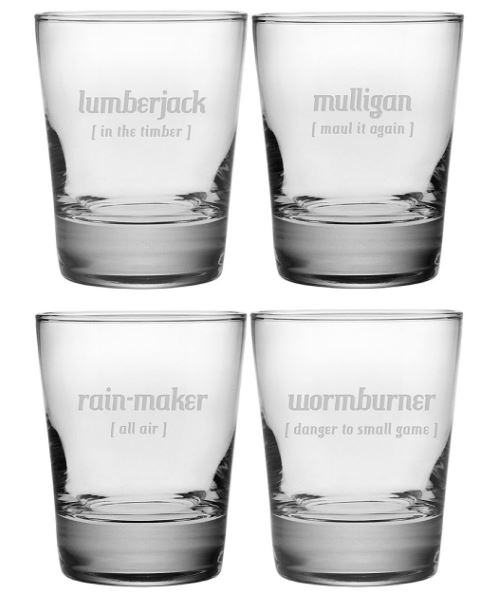 For that ridiculously cool friend whose eclectic nature makes him almost impossible to shop for. No, there is no actual LSD in this candle, rather the combination of wild jasmine, cardamom, cedarwood and other spicy notes is described as smelling like "60s San Francisco, Revolver on vinyl, and another dimension". And of course once the candle has been consumed, the container becomes its own conversation piece.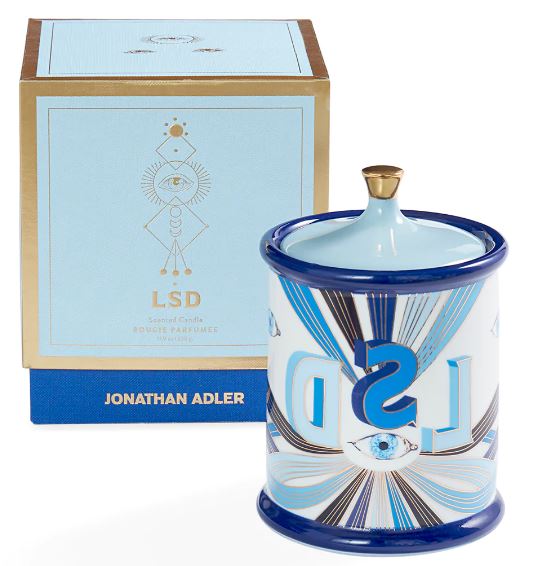 For your Apple-obsessed friend who wants to keep all his toys charged but can't stand the look of wires everywhere.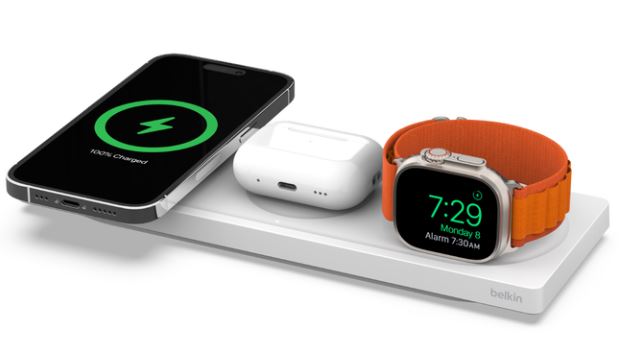 For the friend who's been riding longer than he could walk, and whose skills are still unearthly.

Because in order to make a true work of art, a man needs the proper tools. 17 piece set includes all the essentials, providing a foundation for the aspiring mixologist or a reliable set of tools for the experienced bartender. Includes a large Boston shaker tin, small shaker tin, double jigger measure, muddler, crystal mixing glass, Hawthorne strainer, twisted bar spoon, 2 crystal old fashioned glasses, Lewis ice bag and wooden mallet, and 6 silver drink picks. Professional quality stainless steel, lead-free crystal, sturdy canvas, and wood.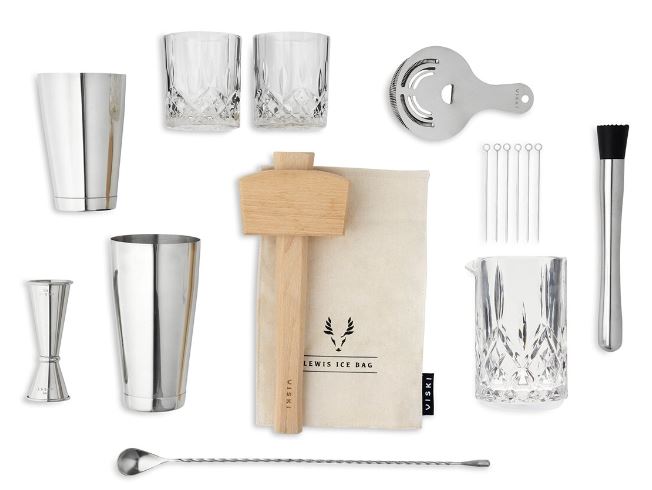 (on Sale NOW from $125)