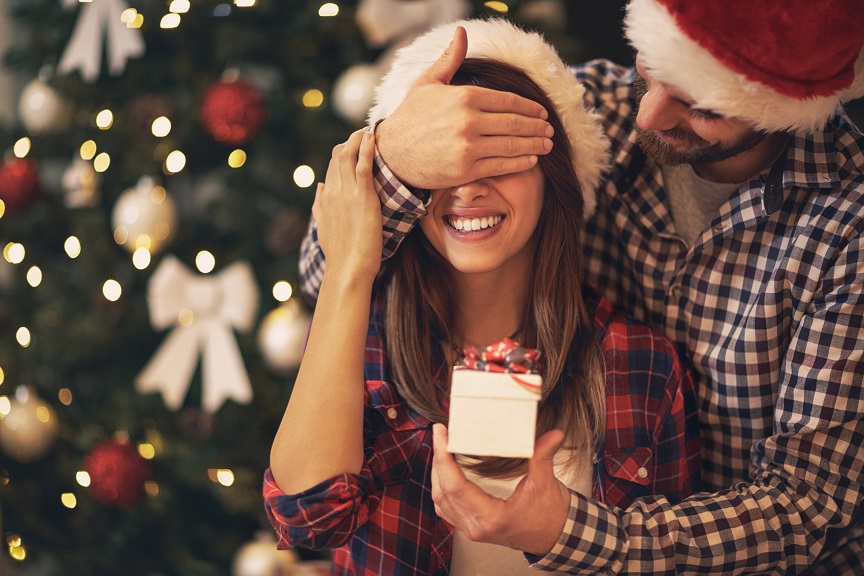 The holidays are fast approaching, and with it comes more than a little pressure to find the perfect gift for that perfect woman in your life. Uh-oh…is that a little sweat on your brow?
Alright, deep breath, buddy. Finding a great gift doesn't have to be rocket science, but you do need a plan. Lucky you, we're here to help with a quick hit list of great gifts for the Girlfriend, the Wife, and the Expecting Mom. Let's get it at it, shall we?

FOR THE GIRLFRIEND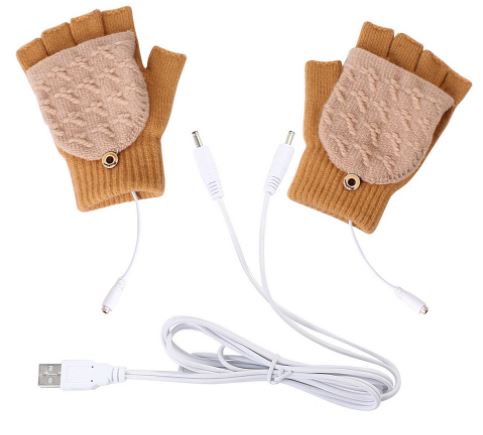 When you're still in casual mode, it's not always easy to come up with a great gift. One thing you can usually count on? She doesn't like cold hands. These knit mittens are super soft, they convert from mittens to (fingerless) gloves and…seriously awesome bonus…they have a USB plug that turns them into warming gloves. She can easily plug them in to her laptop when she's typing away, or her car charger when she's stuck in traffic or into her power bank to keep her hands nice and toasty while she's on the go.
Does your girlfriend knows her Proud Warrior from her Child Pose? If so, this is one of those great items that she'll wonder how she did a single asana without it. This no-slip mat towel is perfectly sized to fit a standard yoga mat, and contains silicon grip backing to ensure it stays firmly in place. The soft front side helps absorb sweat so she can do her moves with maximum comfort and stability (especially helpful if she is into any hot yoga practices).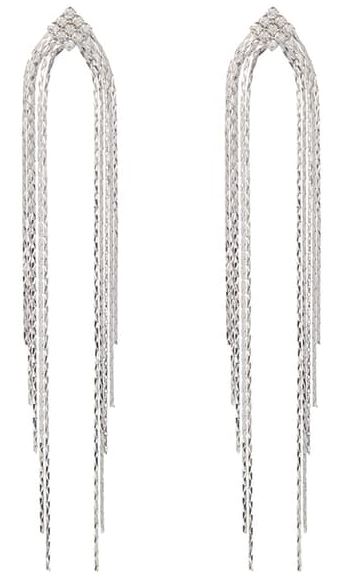 This incredibly popular jewelry line is known for its affordable pricing, and its massive celeb following from Emma Roberts to Jasmine Tookes. She'll adore these dusters that are oh-so-trending right now, but grab them here & now, because we found them for 56% off (click the link above to go directly to the sale).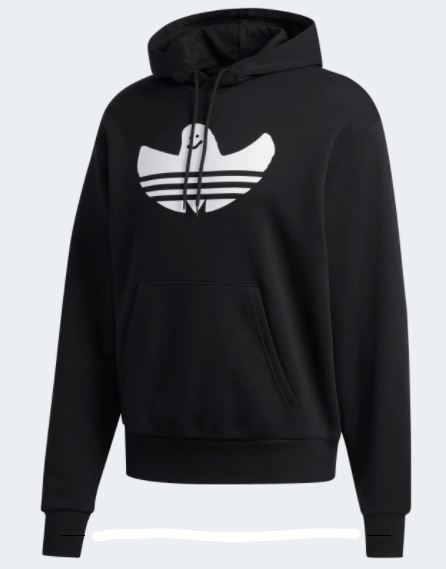 Because the phrase "I have too many hoodies" was said by no one ever. This gender neutral, cotton + recycled polyester fleece hoodie is part of the adidas x Mark Gonzales collab showing off the famous Shmoofoil design. This will officially become her #1 favorite piece of chill apparel.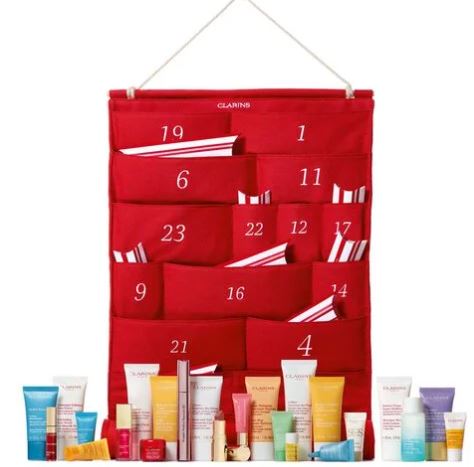 What more can a makeup-loving girl ask for? She'll enjoy a collection of 24 best-selling skincare and makeup surprises to get her glowing for the holidays. She can open a new one each day! There's mascaras, creams, lotions, lip balms, masks, scrubs and so much more, and the calendar itself can be used for storing items long after her Advent "treats" are gone.
FOR THE WIFE
She's the love of your life. You can't imagine life without her. Maybe you even finish each other's sentences by now, but that doesn't mean you couldn't use a little help in the gift department.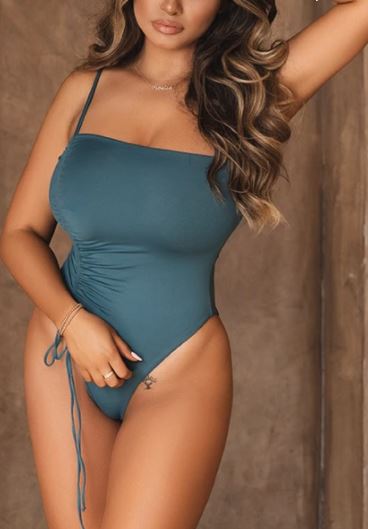 This is the swim suit that was made for a real woman's curves. The Rylee by ARO is your lady's secret weapon. With a side ruched that ties, this suit is made to form fit your one-and-only's silhouette perfectly.

What do Hailey Bieber, Beyonce, Selena Gomez and Kendall Jenner have in common? They all own and wear Krewe sunglasses…more specifically, these Krewe sunglasses. The Troy is a classic 60s inspired frame made of 18k gold, and is part of the nearly-sold-out collab between Krewe and Billy Reid. The tobacco green/brown lenses complement every eye color. This is a piece of investment beauty she's sure to love and wear for years to come.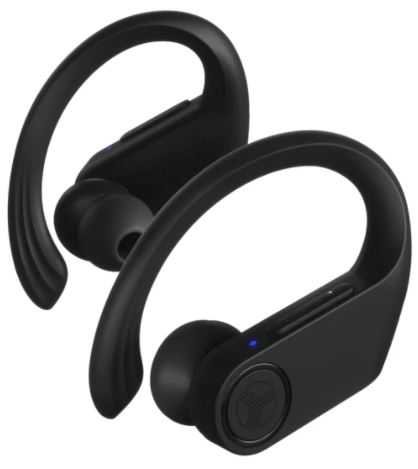 Give her the gift of clear sound and deep bass while she works out or chills out. The X3 Pro pairs with iOS or Android, is water resistant, sweatproof, lasts for 9 hours on a single charge and with its rubberized ear hooks will ensure they stay on through all her activities. Can be synched with voice assistant services, and she can even take calls easily too.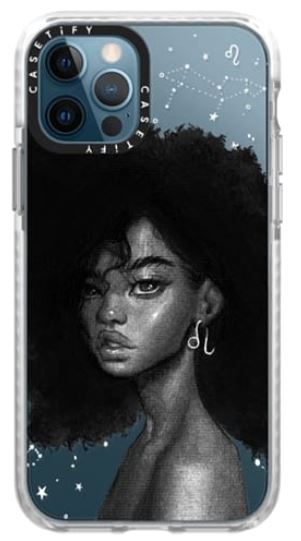 The stars have aligned! This newest Zodiac Collection stars the illustrative stylings of Isabelle Staub, inspired artist and IG sensation. Her Zodiac Babes (Leo is shown above, but each sign has it's own illustration) — all capture the mystique of every sign. Give your love the gift of Rep with her sign on her daily tech. Cases are available for Apple (iPhone 4 all the way to iPhone 12 Pro) and Samsung (Galaxy S9 through Galaxy S20) all with Casetify's world-class drop protection.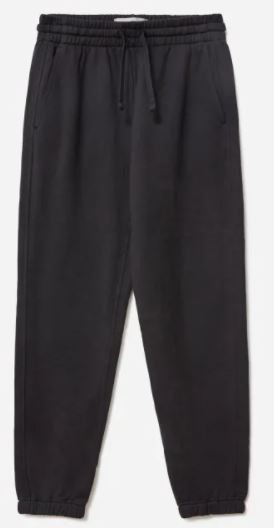 Finally, a sweatpant that looks as good as it feels. This Lightweight French Terry Jogger features banded waist and ankle hems, an adjustable drawcord, and a roomy (yet slightly tapered) leg. Plus, it's made of light-but-durable 8.6 oz cotton, which makes it perfect for napping, errand-running, and everything in between. It's so cozy, she won't want to take it off.
FOR THE EXPECTING
Time flies when a baby is approaching. So much happening, so much to do, and with all the goings on, it can seem like even the holidays are taking a back seat. Don't let that happen! The mother of your child deserves to be shown the appreciation of a queen (which BTW She Is).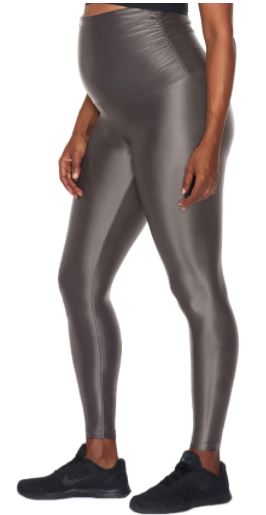 These leggings by Koral were created specifically for expecting mothers. From the beginning of her pregnancy to everything in between, and to its finish, these Maternity Lustrous Leggings will support her. Crafted from Koral brand's renowned Infinity fabric, they are made for maximum comfort, movement, and style. Designed in a metallic Lead color, they pair beautifully with tees and sneaks when she's feeling casual or dressier tops and cute booties when she wants to look chic and still be comfortable.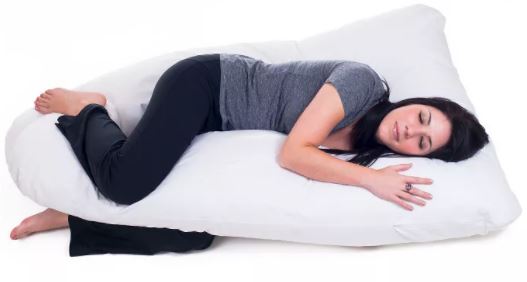 The bigger that little life gets, the harder it can be for your baby momma to feel comfortable to relax, let alone sleep. This Remedy Pregnancy Contour U Pillow helps alleviate discomfort by providing support with a unique contoured shape. Multiple pillow configurations allow moms to find comfort no matter how they choose to sleep, whether it's on their back, side or otherwise. The length is just right…not too long, not too short.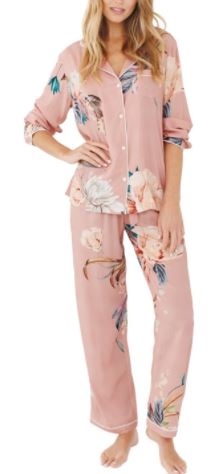 This super soft, button front PJ set from Plum Pretty Sugar features lounge pants with a comfortable drawstring waist and a button up sleep shirt, both finished in elegant piping. Easy fitting, she'll be comfortable and wear it during and after pregnancy.
The perfect little gift that'll give her a smile and a good chuckle. These earrings from Baublebar are perfectly shaped like two diaper pins, except these are actually 18k gold vermeil.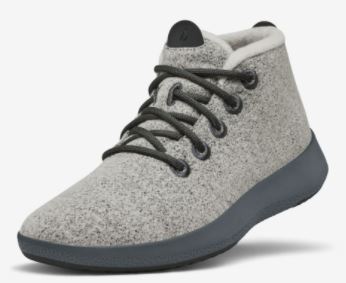 What happens when you combine a super snuggly yet waterproof Wool sneaker with a natural rubber, no-slip grip sole? You pretty much have every expecting Mom's favorite new shoe in the whole wide world. Oh, and did we mention it's machine washable? Yup, that's a mic drop…
So that's our list. We hope you got some inspiration here and from everyone at ShopLikeHim, we wish you all a great Holiday!