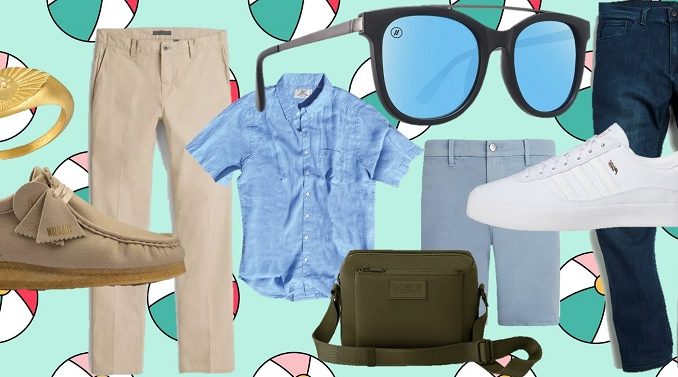 Looking for some cool items to round out your wardrobe while still keeping on budget? Let the summer sales begin.
Creating a laid-back and effortlessly cool aesthetic takes time, and quite often, a *little* more out of the wallet than we'd like.

Enter the Summer Sales season. Right now is when many retailers and brands are looking to clear their shelves of apparel, shoes and other accessories to make room for the new seasonal inventory. Of course, not all sales are created equal, and sometimes items might be marked down, but the quality might not be up to par. That means you need to take time to compare prices, check product reviews, and evaluate the value and quality of the items on sale to decide if that item is genuinely a good deal.
Lucky for you, our Editors have already done that. We've been combing through the latest, best sales of the summer so far, and have come up with sixteen pieces that meet the expectation of quality, functionality, and most of all, price.
So without further ado, let's get to shopping!
Starting with Andrew Marc's "Sale on Sale" sale (is there an echo in here?) and this entirely amazing deal on their Berwick 3 in 1 jacket. The inner, light puffed vest is perfect now for cool summer nights. The outer fleece-lined, hooded jacket will be your go-to outerwear layer for cooler autumn days. And when winter arrives, wearing them together will be your stylish cold weather choice.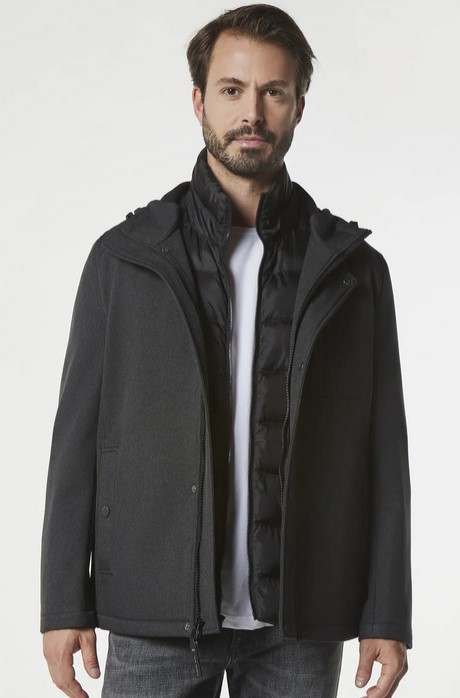 (on Sale NOW from $395)
Next up, from Clarks USA's appropriately named Summer Clearance Sale, we have the one-and-only iconic Wallabee shoe – now with eco-friendly upgrades, such as part-recycled OrthoLite® foam footbeds, natural rubber crepe soles and vegan-friendly suede. So you get your cult classic and a happy planet at half off the price.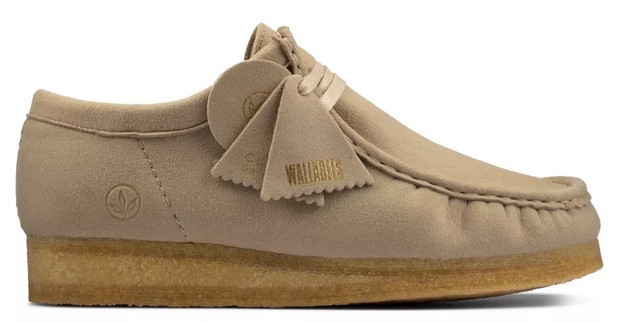 (on Sale NOW from $160)
When you have a company whose focus is on using quality materials to create great products and offer them at a reasonable price to start…you're already getting a pretty fantastic deal. That said, checking out Blender Eyewear's Sale Section will level up your good savings to Uber Boss level. Case in point, these sleek, matte black beauties called Bling Moon (part of their Balboa collection). You get top notch, 100% UV protection from the polarized, blue mirrored lenses and a TR90 thermoplastic frame that's both flexible and impact resistant, along with super sturdy metal mix of stainless steel and high nickel silver arms. All that, and the modern style brow bar gives you a whole lot of drip for very little cash.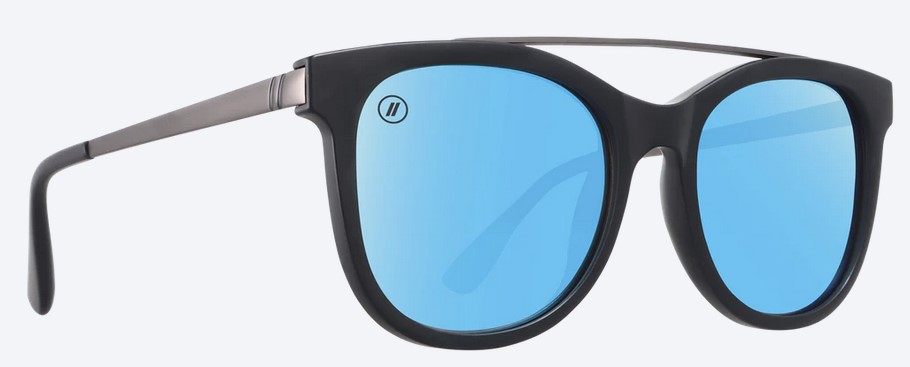 (on Sale NOW from $59)
Because there's still plenty of summer left –  and you want to look damn good for it. Joe's Jeans' $99 and Under Sale has some of their best summer sellers now, at mark down that's borderline criminal. Our first in cart item is definitely The McCowen Brixton Short. The straight fit and perfect mid-length inseam ensures a classic, tailored fit, which means you'll wear them season after season. Oh and if you think this silhouette comes at the cost of comfort, think again, because they're made with a blend of warp-knit Kinetic fabric, so there's plenty of stretch for that fat wallet you'll be carrying.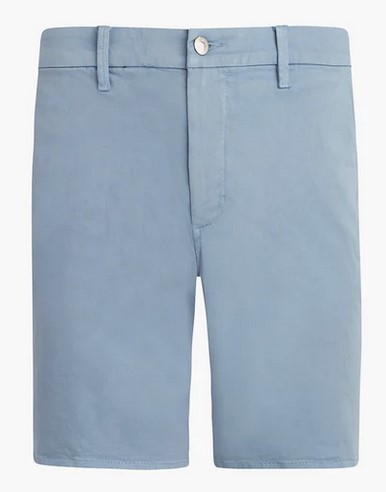 (on Sale NOW from $108)
Because your Y2K wardrobe cannot achieve true world domination without some True Religion. We dove headfirst into the brand's Epic Summer Sale to find this iconic masterpiece, the Tie Dye Buddha Logo Tee, for a whopping 70% off. Like it with that pearl necklace combo? Well, get the shirt and then have a look at our next item then…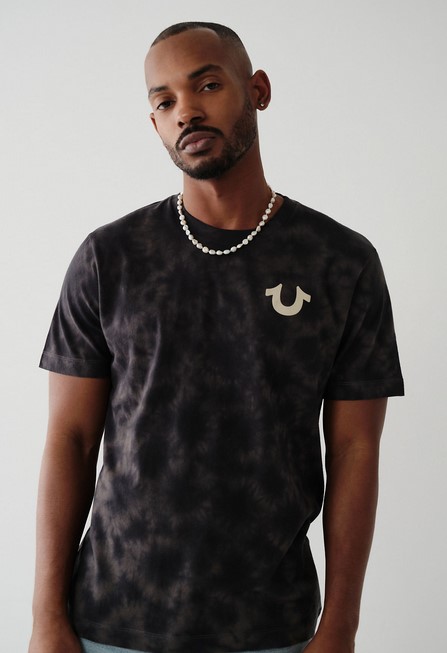 (on Sale Now from $69)
For the record, international jewelry brand, Splendid Pearls, is not having a sale on their site. We did however find some fantastic pieces currently on sale at Gilt Groupe. Our favorite find of the curated collection is this baroque freshwater pearl and onyx bead necklace. The organic shapes of the 9-10mm pearls are much more intriguing than their perfectly spherical counterparts, and of course the tiny onyx gem beads create a classic combination of black and white.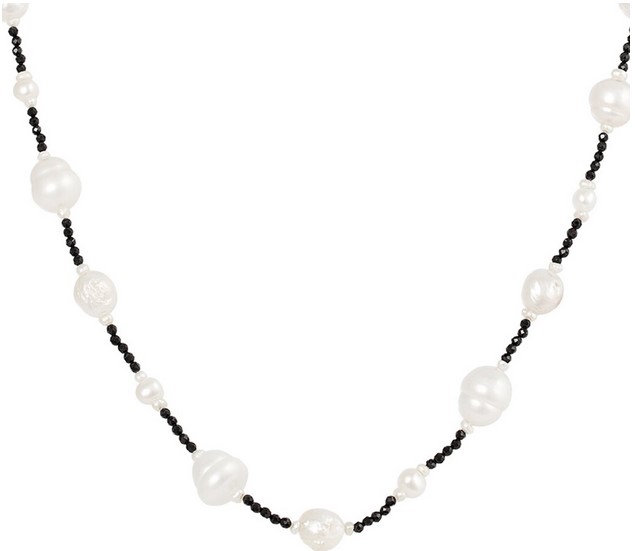 (on Sale NOW from $179)
Have you been simping over John Varvatos' Motor City collection (yeah, us too), and especially over the nigh on perfect flat front City Pant? Now is the time to close the deal. The brand is currently having their Up to 50% Off sale which (insert drum roll) includes the beloved City Pant for half off. The low-rise waist, the tailored cut…just swipe right already and get this guy in your cart.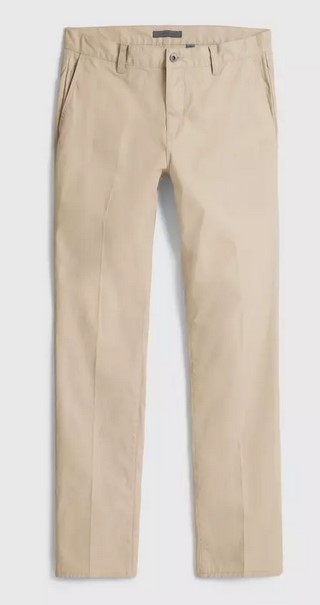 (on Sale NOW from $348)
Quiet luxury looks are taking over the feeds everywhere, so if you're looking to set your fall wardrobe up for success, you need a sweater vest (or three) in your life. Which is why when we located this one from sporting OG brand Wilson at their Summer Deals sale, we knew it was a must have. The design comes straight out of their own archives, updated with new lightweight and breathable materials that make it perfect for layering looks. The waffled knit pattern, contrasted piping details and generous v-neck collaring all come together beautifully.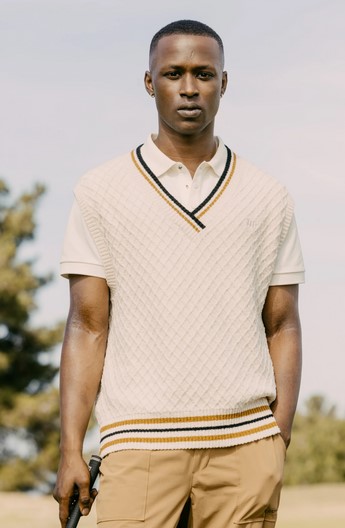 (on Sale NOW from $78)
If Venetian loafers were a celeb right now, they'd be Pedro Pascal. A solid, but sometimes undervalued player that's delivered top quality performance for years, when suddenly – boom! – the whole world wakes up to you and now you're the zaddiest thing in town. Yup, kinda like that. This handsome fellow in chestnut brown is the Brannon and comes courtesy of American footwear and clothing company Johnston & Murphy. They also know a thing or two about quality and longevity, having been around since 1850. This deal comes courtesy of their J&M Sales page with sales pricing up to 50% off.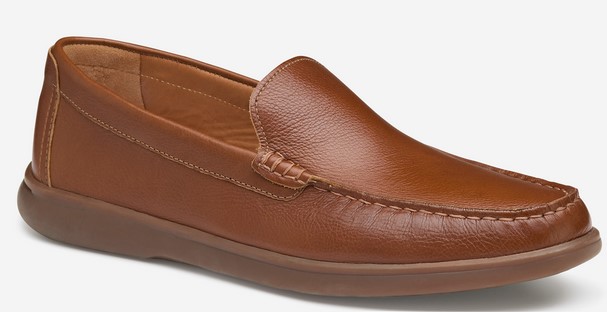 (on Sale NOW from $145)
Looking to upgrade your carry-all to something less canvas and more stylish? We headed over to one of our favorite brands, Dagne Dover and decided to check out their Up to 60% Off Mid-Summer Sale going on now. It was there we spotted our essential piece, the Micah Crossbody. Size wise, the Micah is just right for carrying your day to day stuff. There's slip and zip pockets for your phone, wallet, a small tablet and smaller items like earbuds and keys. The silhouette is clean and minimal, the dark moss green neoprene reads fresh and sublime, and of course we'd be remiss if we didn't mention that the inner lining is all made from REPREVE recycled plastics (7 bottles per bag).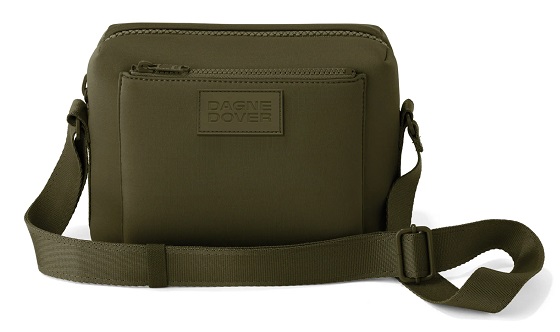 (on Sale NOW from $110)
Here's another great staple piece you can wear now, and for seasons to come. Madda Fella's Endless Summer Sale has a whole stockpile of very cool buy-and-wear-now items at prices up to 50% off. Our money however is on this 100% Irish linen short-sleeve shirt in sky blue. It's an absolute classic which, like the loafer, is seeing a lot of buzz around it lately. But also like the steadfast Venetian, this shirt never truly goes out of style.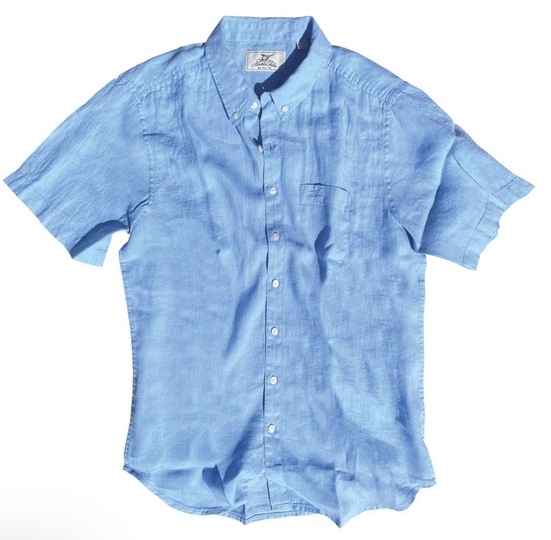 (on Sale NOW from $140)
With a barrage of "POV" posts on TikTok leading the way, the path is pretty clear that the time of guys pouring themselves into skinny jeans is fast disappearing. Now, as we head into cooler days, so too the trends are mellowing towards a "90s-Dad influence" which focuses more on the classic straight. If you've found yourself on the hunt for a replacement to your skinnies, have a look at Mott & Bow's Sale page, where you can find their premium grade jeans in straight and slim at up to 40% off. That's where we found these clean-cut, dark blue straight style jeans. They're called the Greene, which you'll certainly save more of by hitting up this sale.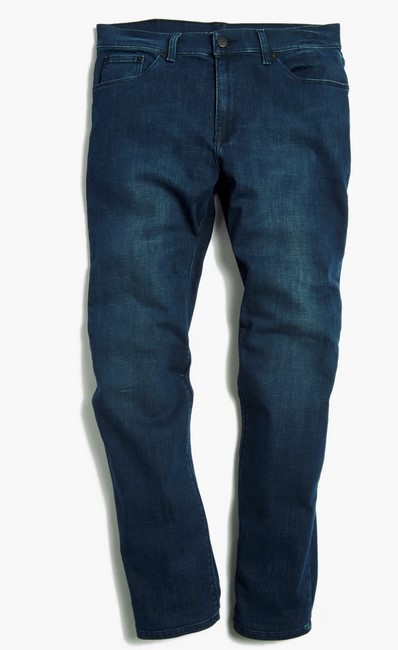 (on Sale NOW from $129)
Leave it to Parisian brand, The Kooples, to channel big Jim Morrison energy, then reimagine it 21st century style into something the Lizard King of louche himself would wear. This long sleeved, sexy snakeskin print shirt is the ultimate off-duty weapon, elevating whatever you pair it with. We spotted this luxe fellow at their Sale on Sale sale (yeesh, again with the echo) and found it languidly lying in wait for us for 51% off.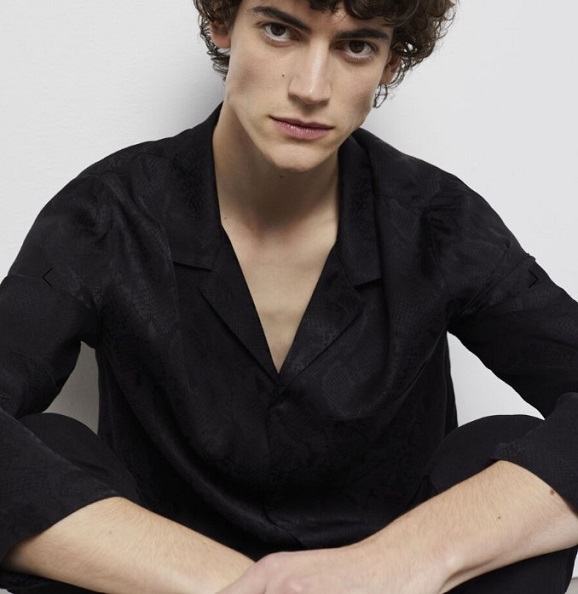 (on Sale NOW from $215)
Looking for a streamlined, yet cool signet ring to complete your old money aesthetic? We found this white topaz + 18k gold plated dandy at Satya Jewerly's Sales page where items are up to 30% off. The sun, moon and star combo will be so celestially satisfying on your pinky.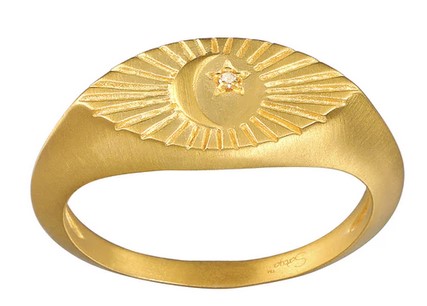 (on Sale NOW from $59)
Because a clean, white sneaker is always appreciated. We took a walk over to the Up to 60% Off Sale at adidas, and found quite the cache of cool items. Definitely plenty to check out, but our attention immediately settled on these sleek, white-on-white Lucas Puig sneaks that will literally go with anything in your wardrobe. Made from adidas premium materials including the Adituff toe reinforcement and an Adiprene sockliner, this comfy casual sneaker is a must have at a great price.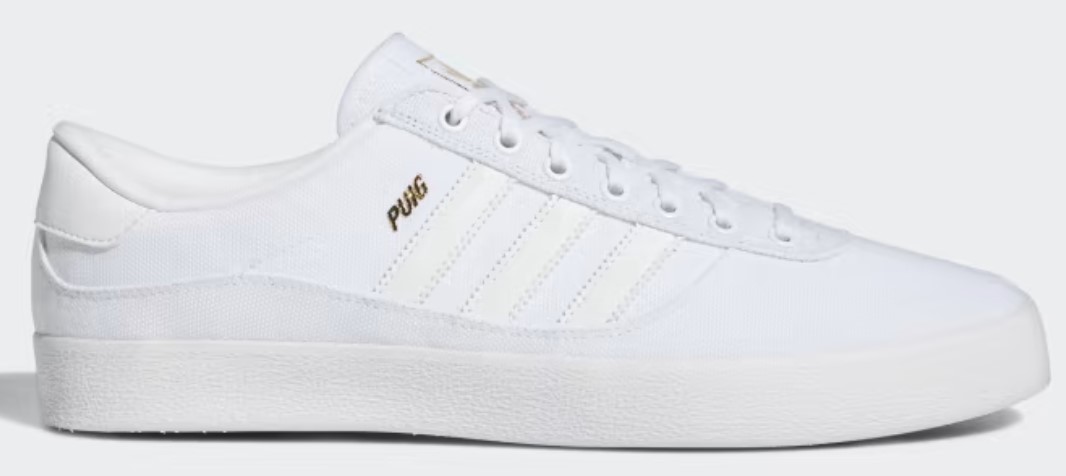 (on Sale NOW from $85)
Finally, there are those times when you're hunting around for a certain thing, and stumble on something that's truly special. This happened to us while checking out Happy Socks' Sale-Sale-Sale (wow, can we get someone in marketing on the phone here?), which in addition to offering items up to 50% off, they're also offering Free Shipping on those sales items. Pretty cool. And what was even cooler was when we stumbled on this limited edition, officially licensed Beatles crew sock 4-pack. Made of organic combed cotton, there are two printed styles and two embroidered styles, all showcasing the Fab 4. Is this something you'd normally put on your staple list? Probably not. But is it something super dope that'll take your badass game to new levels? Absol-freakin-lutely.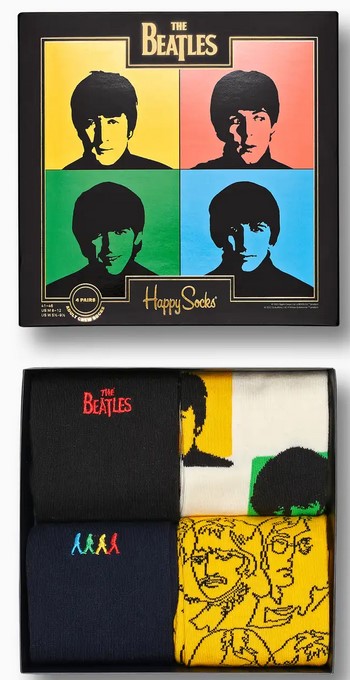 (on Sale NOW from $72)