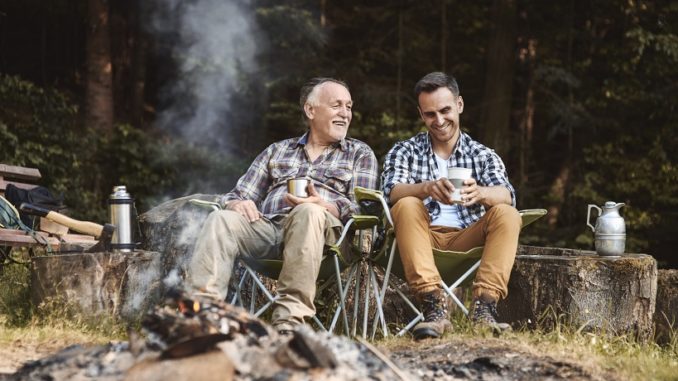 For the record, it's not just you. Everyone knows Dads are hard to gift, and as Christmas approaches, it's easy to put it off, hoping sometime between now and the 25th, we somehow stumble across that miraculous item perfect for him.
This year we're helping you curb that last minute "what-the-heck-do-I-get-him??" scenario. We've put together a great list of uniquely handsome, interesting and fun gifts, at excellent prices that we think all Dads (including yours) will really love.

So enough talk, let's get to gifting!
If there's one story most common among water-loving sports Dads, it's how they lost their favorite pair of sunglasses. Whether your Dad is into fishing, surfing, boating or just loves the water in general, the Float2 O series from Blenders is a present he's sure to love. First off, their polarized, with 100% UV protection, but the Blenders team didn't stop there. These shades are engineered to actually float, making it so much easier for Dad to locate and retrieve the little buggers if they manage to slip off his face. Big Bonus? They come with an anti-salt water coating, so Dad doesn't have to split his time between enjoying the waves and wiping off the brine.

(on Sale NOW from $49)
What else do we know? Dad loves his tunes. Using the latest Bluetooth 5.0 technology, these headphones were built to handle rough workouts but are also fantastic for travel or casual home use. Sweat and water resistant (you can even run in the rain with them) they have 35 hours of playtime on a full charge (10 hours after only a 1 hour quick charge). Noise cancelling, they also have a built-in mic for taking calls. Compatible with all devices, including voice assisted devices like Alexa. It has a 5 star rating from Amazon, and major kudo reviews from CNET and NerdTechy. Sounds pretty good to us.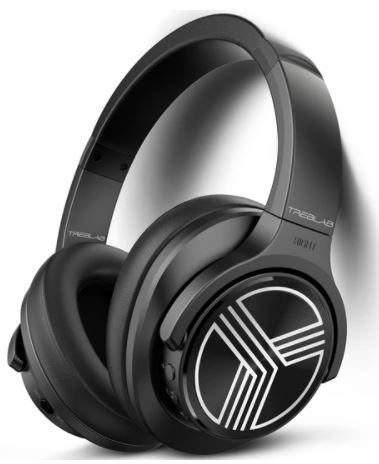 Tennis, anyone? If you've got a Dad who enjoys his time on the court, he deserves one of the best tennis shoes out there. K-Swiss is THE tennis shoe brand since 1966. Their current best seller, the Ultrashot 3, is a beast of a shoe. Super light and breathable, it offers a generous fit, making it the ideal shoe for a variety of playing styles and levels. Their Durawrap Flex gives the shoe support (with no break-in period), and the Surgelite midsole technology provides all day comfort.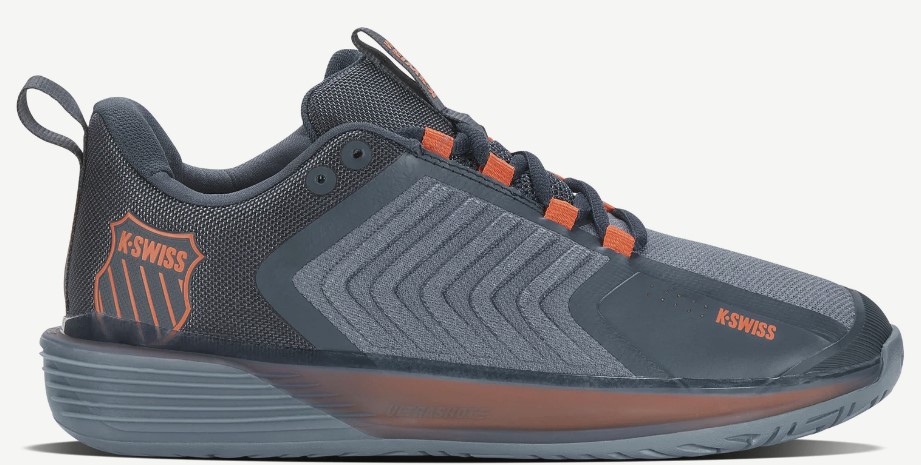 Dads and sweaters are two irrefutable forces. Especially when it comes to a well constructed, crafted from supremely soft and lightweight wool blend, the Hewson Cardigan will be your Dad's summer favorite. Designed with an open weave stitch pattern, a button front, and comes in a deep blue hue with a navy blue trim. Classic, comfortable, and oh so Dad.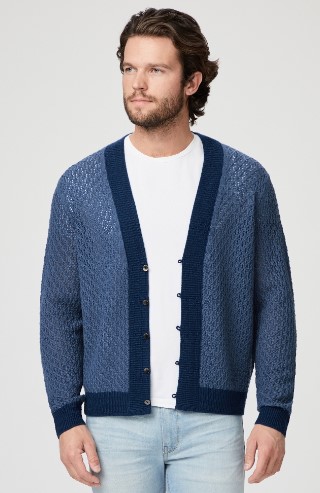 (on Sale NOW from $249)
Have you got a Dad that'll tell you in detail the difference between a Belgian White and a German Weißbier? Craft Beer Club's shipments include 12 bottles of some of the most fantastic, small production craft beers from across the 50 states. Each box showcases two different breweries from two different regions in the US and includes 4 different beer styles (2 from each brewery), which change each month. These include the brewery's award-winning, flagship, or most popular beers for him to discover and enjoy. Along with each box they include 2 publications of Micro Brew News for him to learn the background story about the featured breweries that month, the beer tasting notes, recipes to pair with them and even some beer trivia! Plus bonus gifts from time to time as well. You can set him up with just a month to start, or give him a full year's worth of bragging rights and brewskies.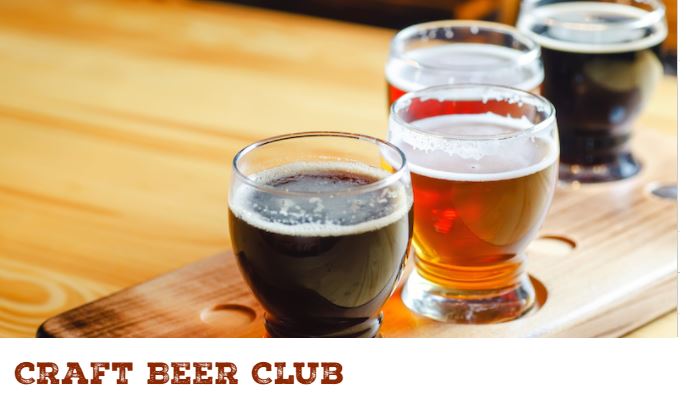 Whether he's getting fast and loose on the trails, or prefers pushing pedals on a long road trip, Cycling Dad can always use a solid set of sunnies. These wraparounds from Knockaround's Campeones collection pack so much good stuff into them, it's hard to believe the price point. UV400 protection, impact resistant lenses, rubberized wraparound frame, flexible non-slip arms, anti-fog lens coating, water-resistant, oil-resistant…oh yeah and lest we forget, made with Knockterra™ Performance Lens Tech for minimized visual distortion. And of course, the cool factor cannot be overstated.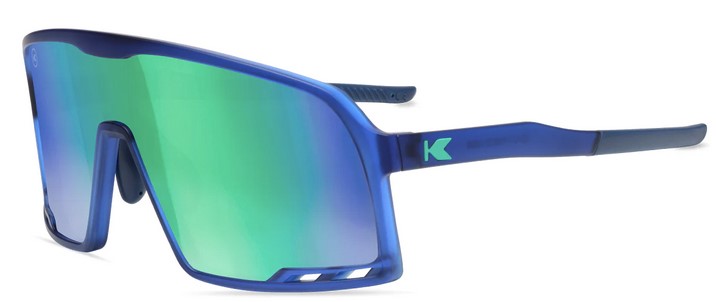 Speaking of cool factor, let's talk Dad Sneaks. As we're all well aware, those kicks your dad was rocking back in the day are still hugely trending. So why not give him a gift of nostalgia, with a little fresh twist? These Troop Runner sneakers by Palladium have the sweet silhouette of your dad's chunky sneaks of old, but with some eye-catching updates like quick lace speed hooks and plenty of cushioning and breathability, courtesy of the honeycombed sock liner made from recycled materials.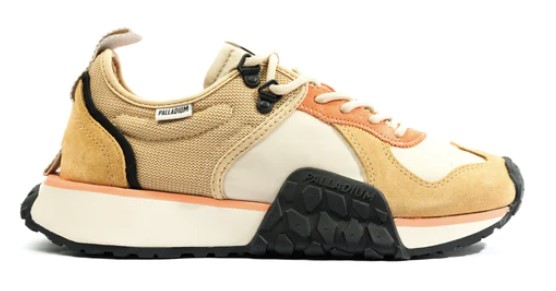 If you've got a Dad that is a real whiskey connoisseur, this is a truly unique and very cool gift. Made in Ireland from 100% Connemara marble, these stones will keep his drink cold without having to water it down with ice. The perfect match for your Dad's next tibble, straight from the heart of the land that invented it.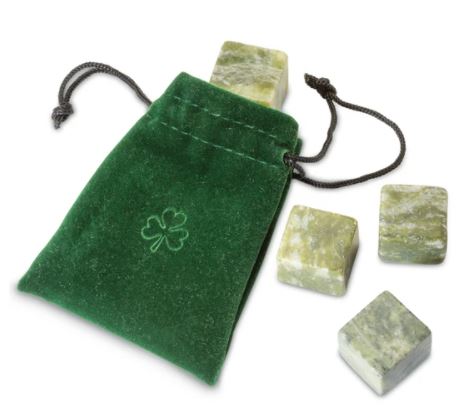 Remember those old photos of your Dad and the great outdoors? Maybe it was the family camping trip, fishing near the lake or just him manning the grill somewhere. We're betting in at least a few of those photos, there was a flannel shirt involved. This insulated fellow from Salto would look right at home on him. Made from organic cotton, this shirt isn't just insulated, it reverses from plaid to solid, giving dad two gifts in one. This is a gift he'll love the minute he puts it on.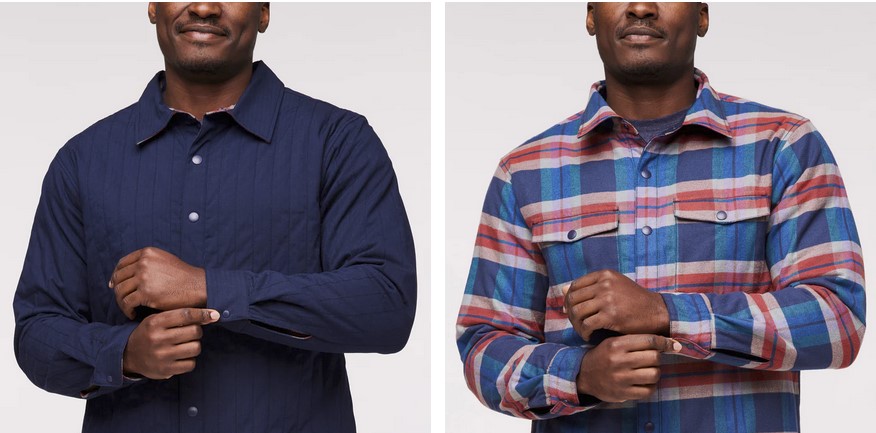 (on Sale NOW from $190)
Is your dad a Pickleball Pop? This tennis-meets-badminton-meets-ping-pong sport has been doubling in players year over year here in the US, and is a runaway favorite for folks over forty. If your Dad is one of the over 36 million people who are enjoying this sport, let's have him moving in style. K-Swiss is the first brand to introduce a court shoe specifically designed for Pickleball. You may recall they know a *thing* or two about great tennis shoes (as in see Tennis Dad gift). Perfect for the new or frequent player, they come stocked with EVA cushioning, super grippy heels for tight pivoting, an anti-microbial sock and oh yeah, they breathe like a dream.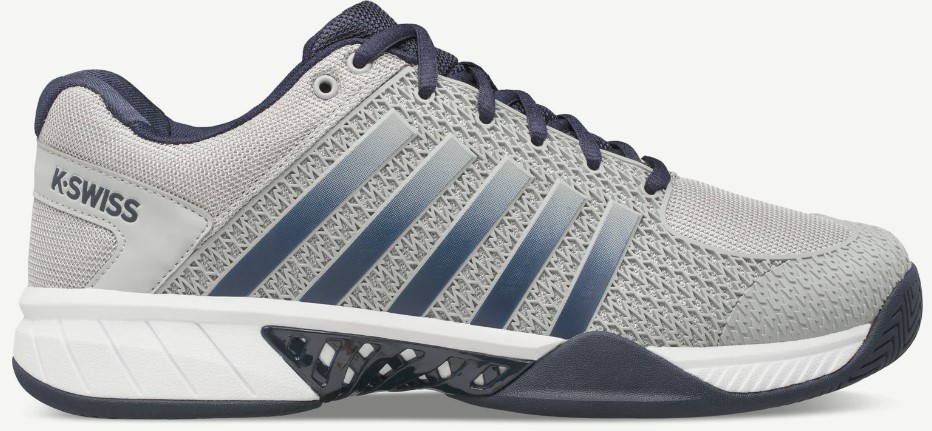 Did you inherit your love of polos from your dad? Of course you did. Dads have been rocking this staple piece since the eighties. But as you know, not all polos are made equal. Dads aren't into flashy logos of giant horses, or monogrammed prints. For Polo Dad, it's all about the quality. For this, we already had our favorite picked out from one of our favorite brands, Perk. If you're unfamiliar, this brand has built its reputation on unmatched comfort and classic style. They're true to size and cut to a tailored fit (no billowing boxy fit here). Breathable and quick drying, with four way stretch, and not a gaudy logo in sight. Comes in seven color options but our choice is the sophisticated dark navy that will literally go with just about everything in your dad's wardrobe.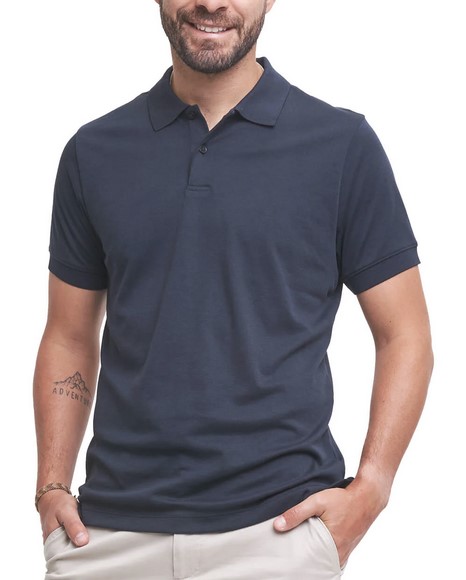 (on Sale NOW from $89)
Does Dad really need a tiger engraved Zippo lighter? No. Would he like one? Hell. Yes. Zippo lighters have withstood the rigors of world wars, record-breaking expeditions, and even pandemics. This one is no different, but does feature a special polished brass shell with a tiger engraving. The jungle cat seemingly floats atop the surface of this windproof lighter ready for a lifetime of use. The heirloom-worthy lighter ships in a display case and comes with a lifetime guarantee. Consider it the most awesome unexpected gift for the Dad who has everything…you're welcome.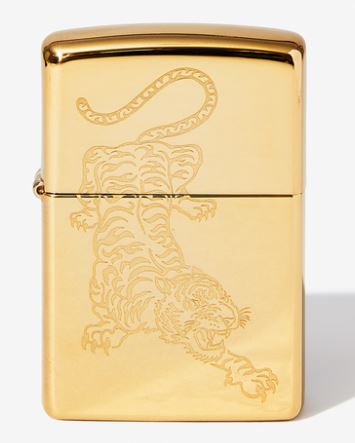 Got a Dad who loves to grill? Hearty and delicious, this collection from Rastelli's is a steak lover's dream. Featuring two each of the following cuts—filet mignon, New York strip, ribeye, and filet of top sirloin—these mouthwatering entrées are sure to satisfy. They come from Black Angus cattle raised on midwestern plains, fed a 100% vegetarian diet and corn-finished for optimal marbling and tender beef. Each steak is wet-aged for at least 21 days and trimmed to exacting standards to guarantee exceptional flavor from the first bite to the last.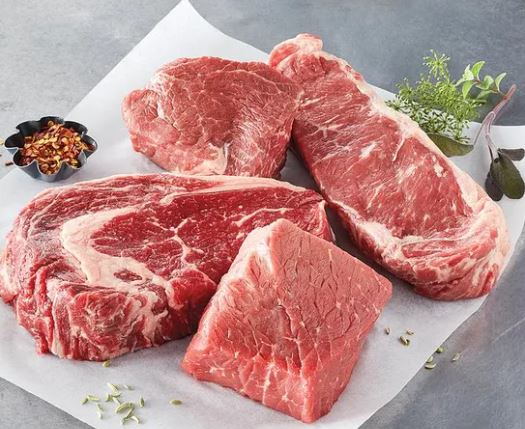 Hiking Dad knows, when it comes to boots on the trail, you don't compromise. Waterproof, made with nature-friendly microfiber and organic canvas, plus a 100% Merino wool sockliner – Palladium boots have been kicking ass (and keeping feet comfy) since 1947. Like a great leather jacket, these boots get better with age…just like your old man.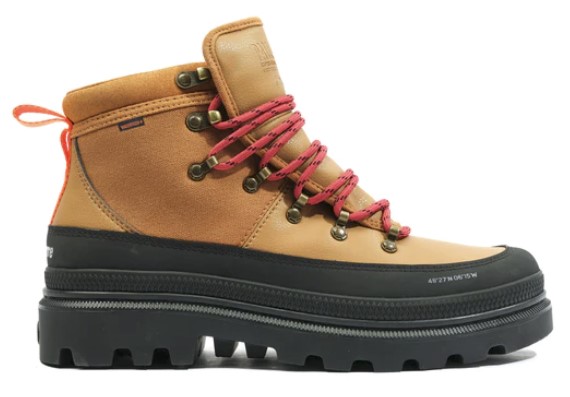 Was your Dad big into bands in his day? Maybe he still likes to put on the old vinyl sometimes and jam to his favorite Goth, Heavy Metal, SynthPop or early Grunge (y'know, back when it "used to be about the music"). Okay, so maybe you've spent years tuning his tunes out, but we're guessing you probably have an idea of some of his all-time favs. Redbubble has over 20,000 different Tees with all sorts of popular bands from those times. Show him how much you appreciate that he shared his music with you, even if the whisper of "Flock of Seagulls" still invokes in you the father of all eye rolls…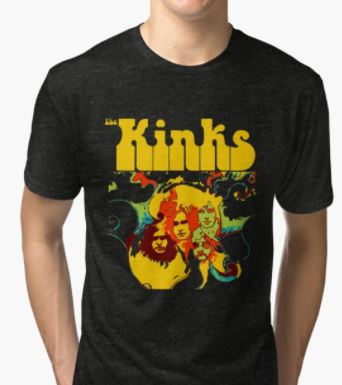 Have a Dad who's particularly fond of his glorious face mitten? Give him a gift of highest quality, worthy of his gentlemen's coif with Scotch Porter's Ultimate Beard collection set. It includes everything needed to cleanse, condition and style his beard, plus a Boar's Hair Brush and Kent Pocket Comb to keep his beard tamed, and also ignite his facial oils to keep his hair shiny, healthy and clean. Scotch Porter is one of the most recognized names out there for beard products, with 5 star ratings and quite the cult following. He's sure to appreciate and use as part of his daily beard ritual.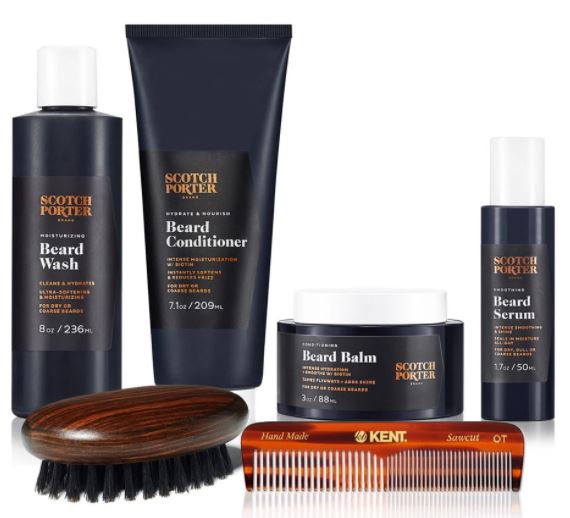 (on Sale NOW from $114.99)
If your Dad knows cigars, the names Montecristo and AJ Fernandez should already have his undivided attention. This exclusive 5-pack set from JR Cigars offers him the opportunity to experience first hand what happens when two industry giants decide to collab together. JR Cigars notes in their review "Powerful, yet creamy smooth, this elegant vitola delivers complex notes of earth, coffee, spice, leather, and caramel, along with a naturally sweet, aroma". These are boss level cigars for a pretty unbelievable price point.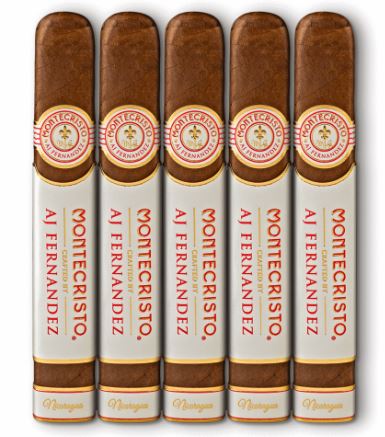 If it were up to Dads, they'd probably live in their slippers all day. This year give him a pair that look good enough he can. Soft supple leather on the outside and cozy faux fur on the inside, these slippers could pass as his favorite loafers or car shoes. Grippy rubber soles keep him firmly on his feet and easy to clean to boot. Get him a pair of these and the next time he boasts that he never "got out of his slippers all day" you can take that as a compliment.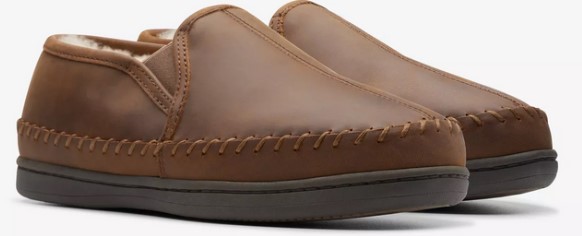 (on Sale NOW from $90)
Dads love their phones, but his phone may not be loving him back. The PhoneSoap Wireless utilizes Qi wireless technology to wirelessly charge his phone, while the UV-C light sanitizer kills 99.9% of germs (including Flu and Covid). Works with iOS, Android or any phone operating system. The lighting bolt on the outside will glow when the object inside is clean. And it's not just for phones. The PhoneSoap Wireless can sanitize keys, credit cards, ear buds, or anything else that can fit in the loading container. Cool bonus, there's an additional external port that allows Dad to charge an object outside while the object inside is being sanitized.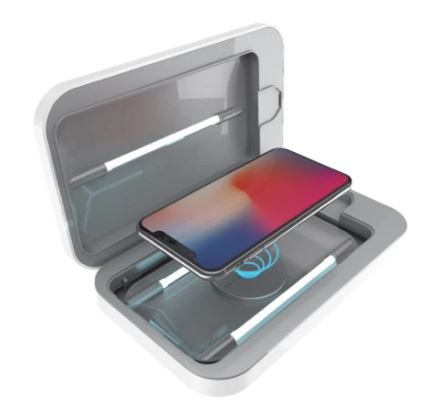 (on Sale NOW from $99.95)
Maybe not as much as the coveted slipper, but dads sure love their PJs. This year really up his pajama game with this elegant set from LAKE. Made from the brand's Dreamknit material (95% modal and 5% spandex) this knit is silky soft, moves easy and drapes nicely. Comes in two colors, but our Editors really like the Delft blue version that looks downright dapper with the white pipping.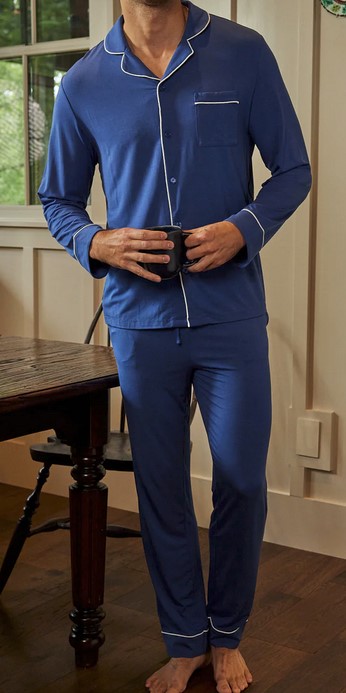 (on Sale NOW from $138)
Short sleeve season is here, which means Dads everywhere are sporting their favorite Hawaiian shirts. Well my friend you are in luck, because Tipsy Elves has a whole collection of shirts from vintage-looking traditional to all sorts of whimsical (check out the Bloody Mary fellow above). And best part they're on sale right now so you can grab them for a steal (maybe get one for yourself…we won't tell).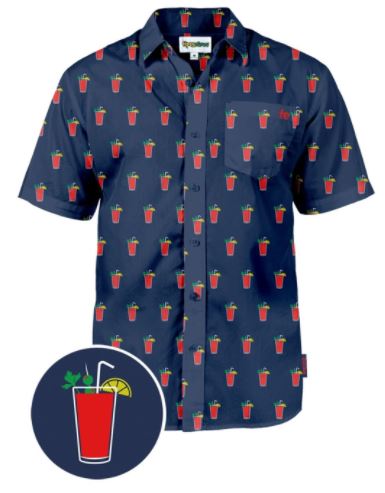 The newest edition to the 5-star line up of Belkin smart speakers, the SoundForm Elite was created in partnership with sound engineering pioneers Devialet. Fully compatible with Alexa, Hey Google and Apple AirPlay, it also has a phone charging cradle on top, allowing Dad to answer incoming calls. High fidelity sound with full-resonant bass will let Dad hear his playlists and podcasts in crystal clear audio. It can also pair with other wireless speakers to fill the house. Let the house party begin!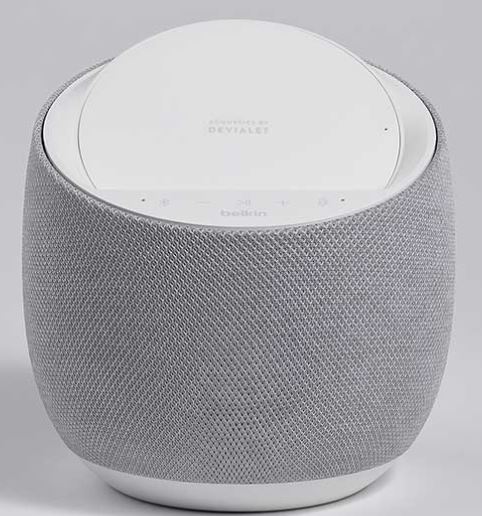 Sure, the "dad jokes" may get old quick, but deep down we can appreciate Dads with a sense of humor. If you've got a Dad like this…first, Congrats! Second, get him a stocking stuffer that will give him a good chuckle. Whether he's a mustachioed gentleman or a joke enthusiast, consider this Handlebar Mustache tie bar a nod to his fatherly comic pith.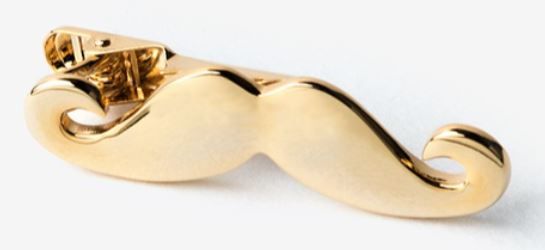 When Dad's travel, they like to be organized. Help him pack smarter with this five piece packing cube set. Made of super durable, water-resistant but breathable mesh fabric, there is a 17″, 15″, 13″ and two 12″ cubes per set so he can easily separate shirts from shoes and toiletries from tube socks. They look great too, with 14   color/print options.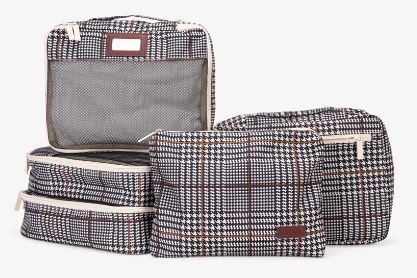 (on Sale NOW from $68)
For the Dads who cherish a well-balanced, precision writing instrument, this newest in the Everyman.co fine writing pens collection is a piece he'll keep for a lifetime. The solid brushed brass adds distinctive appeal and a heftier weight (1.8 oz).  The convenient compact length accommodates pockets and other snug carry points. It also accepts a variety of refills making it one of the most versatile pens on the market. Waterproof and scratch-resistant as well.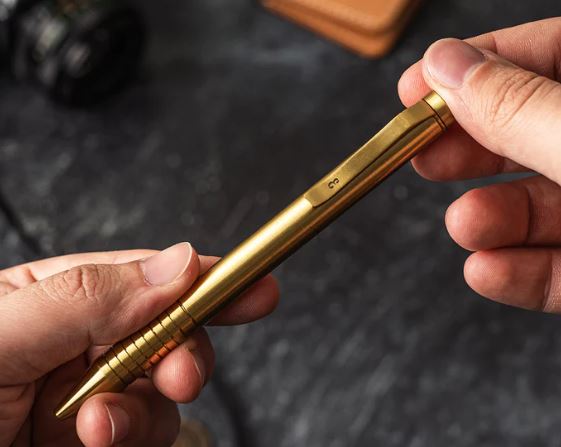 (on Sale NOW from $69)
And last but not least on our list we have…socks? Okay, we know what you're going to say. But these aren't just any old socks, these are Cool Dad socks. These socks say "Heyyyyyy, Cool Dad! Cool Dad making Cool Dad jokes, giving Cool Dad high fives, living his best Cool Dad life. Gosh, I love you, Cool Dad." Nuff said…