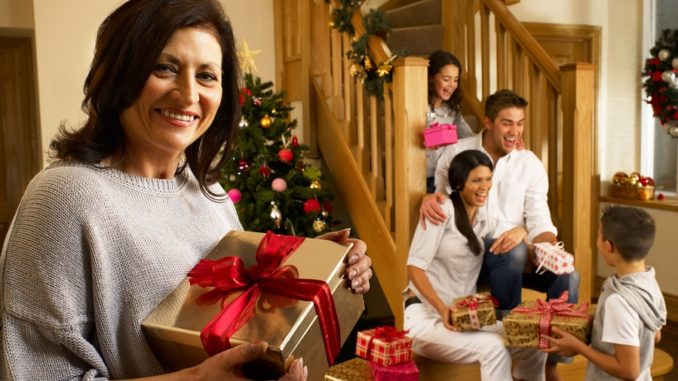 She's always there for you, so this holiday, show your mom some love with gifts she'll be sure to appreciate!
Every year our Editors at ShopLikeHim hunt for and find great favorites at excellent prices. This year we really think we've hit it out of the park.

Take a look for yourself! We've included links to every product on our list so if you see something perfect for your Mom, you can get it immediately and have one less list item for your holiday…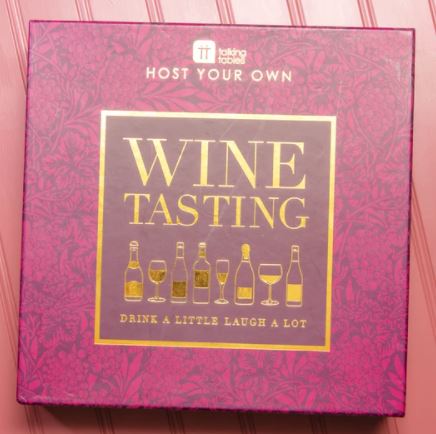 By now, we're sure your Mom has assembled herself a merry band of close friends and neighbors to whom she feels safe enough to share a little "mommy needs wine" time. If this is true, give her the gift of gathering those friends for a little night of fun. Friends each bring a bottle to place in a covered bag. Everyone tastes and scores while working to become wine experts with trivia and cheat sheets. Also included are score sheets, pad of wine glass tags, wine nerd glasses, wine connoisseur crown, drinking expert crown and sommelier bow tie. This will make your Mom's social bubble the talk of the town.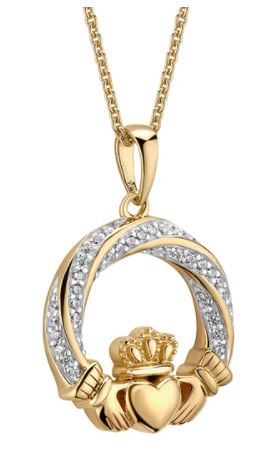 If you have a Mom with a bit o'the Irish in her, you know how proud she is of this fact. Surprise her this season with this gorgeous, made-in-Ireland, 18K gold plate necklace. Tiny crystals twist around to form the arms of the Claddagh, adding sparkle and making this piece unique.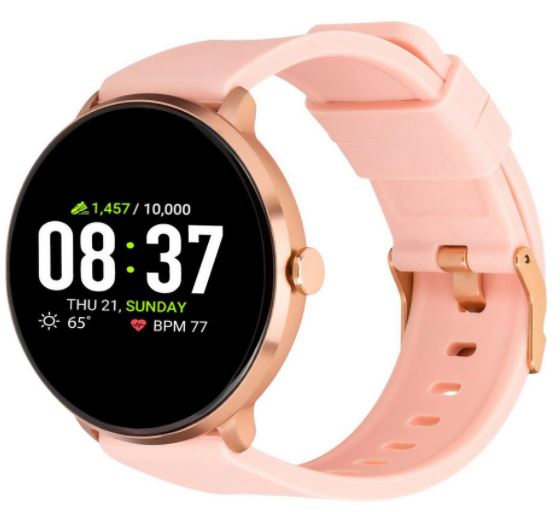 If you've got an active-loving Mom, get her the gift of tracking (and showing off) all the fantastic activities that she loves. The iTouch Sport smartwatch provides a colorful LCD screen, with full touch, extended battery life (up to 30 days), interactive sound, message notifications, a find device feature, swivel camera, video recording, sleep monitor, stopwatch, alarms, pedometer, calorie tracker, motion gesture, blood oxygen monitor & more. Best part? No App needed. Oh, and did we mention it's also Waterproof? Perfect for your Multi-sport momma!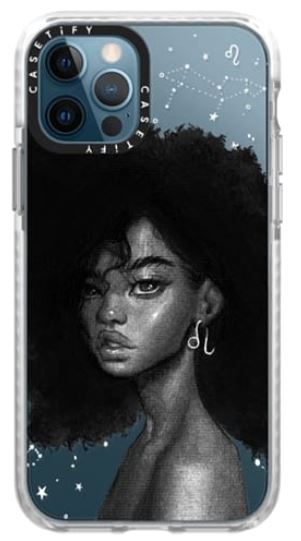 The stars have aligned! This newest Zodiac Collection stars the illustrative stylings of Isabelle Staub, inspired artist and IG sensation. Her Zodiac Babes (Leo is shown above, but each sign has it's own illustration) — all capture the mystique of every sign. Give your Mom the gift of Rep with her sign on her daily tech. Cases are available for Apple (iPhone 4 all the way to iPhone 12 Pro) and Samsung (Galaxy S9 through Galaxy S20) all with Casetify's world-class drop protection.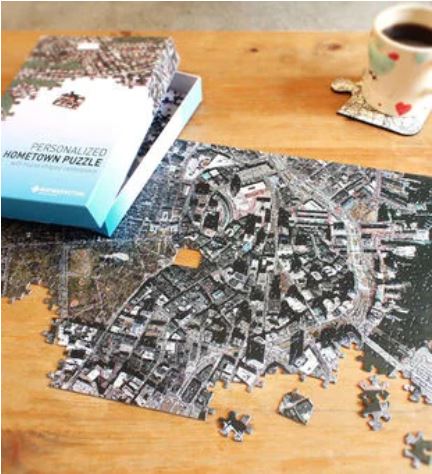 If your Mom (like so many of us these past months) has caught the Puzzle bug, this is a present she'll adore. 400 pieces keep it challenging but the real joy is when she sees that the puzzle is actually an aerial map of her neighborhood (map covers area of 1 mile North to South & 1.5 miles East to West). The best part? The final, center piece is her own home, carved in the shape of a little house. Now that's crafty!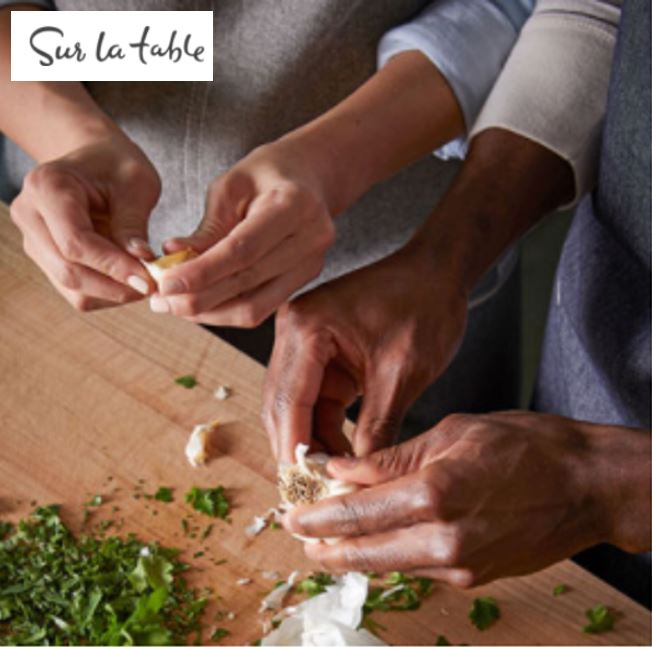 Got a Mom who loves to cook and looking to expand her repertoire? Sur la Table offers 90-120 minutes classes in a password-protected Zoom environment, with expert chefs that she can safely interact with directly as she cooks. Classes range from beginner to advanced and cover all sorts of meal creations including meats, vegetarian dishes, pastas, soups…just about anything you can put on a plate. Calendar sign ups are listed on the site so Mom can choose in advance what she'd like to try.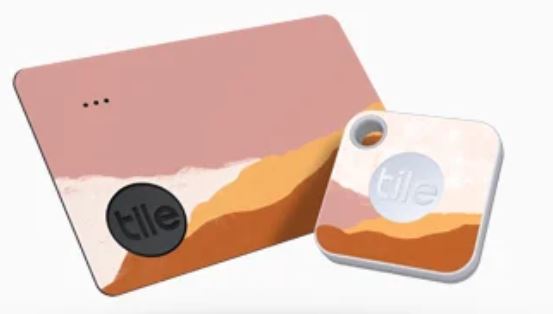 Okay, yeah we know, we know…Moms always know where everything is. But sometimes the unexpected happens. Keys get left somewhere, wallets fall out while digging for phones, or maybe she's traveling and somehow the luggage that should have met her at the baggage claim has gone walkabout somewhere between Oregon and Ohio. This season, give Mom the peace of mind. For just about anything that she needs to keep track of, Tile can do it. This starter pack includes 2 Bluetooth enabled tracking devices – one perfect for attaching via a ring to keys, purses, wallets, luggage and another Slim fit that is as thin as a credit card and can be slipped into a wallet, or sticky attached to a laptop, or any other object. If something goes missing, Mom can locate it on her phone app (including that lost luggage via GPS). And if she loses her phone? She can double press the Tile button on her Tile to make her phone ring (even if it was set to Silent mode).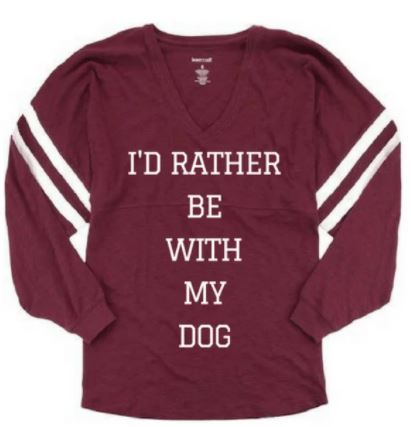 Does this sound like your Mom? If she's a proud fur-Mama, we're pretty sure this is her opinion most of the time. Super soft poly cotton, it comes in four colors (burgundy, black, navy and heather gray). For every sales, I'd Rather Be With My Dog donates 5% to 10% of their sale to animal rescues and canine/feline cancer organizations (a different organization every month). That should make everyone feel a little warm and fuzzy.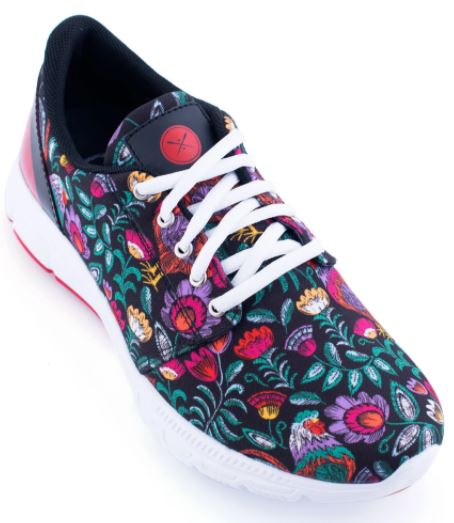 Everyone deserves some cool kicks, especially Mom. Inkkas are 100% Vegan and handmade with a mind boggling selection of artisan designs and sizes. All workers are paid living wage and the shoes are made with Fair Trade materials. This fun floral number caught our eye, but there are many more. What else is cool about these? For every shoe purchased, Inkkas donates to the "One Shoe, One Tree" organization that reforests new trees around the world.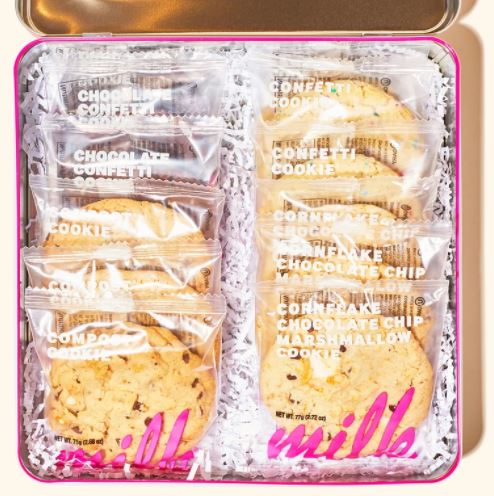 There are cookies, and then there are cookies. Guess which these are? If your Mom's Sesame Street spirit animal is Cookie Monster, she'll be doing cartwheels for these. Milk Bar is a sweet (and occasionally savory) shop that's been turning familiar treats upside down and on their heads, shaking up the dessert scene since 2008. Bon Appetit magazine called them "one of the most exciting bakeries in the country." But you can literally just call them Milk Bar. Their flavorful treats are delish and sometimes unexpected (like their Cornflake-Chocolate-Chip-Marshmallow cookie). They are also support various organizations from Black Lives Matter to Cookies For Kid's Cancer. What a sweet choice!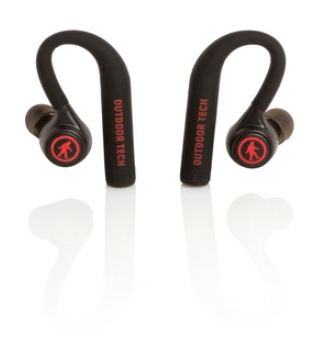 With 12 hour playtime, these sweat and water resistant, 100% wireless buds by Outdoor Technology have five star ratings. Tap button controls and ultra-light, super comfortable no-slip grip make these a go to for a Mom on the go. Not just for great workouts they can pair with her phone, computer, tablet or just about any Bluetooth device. They also have a single or dual bud capacity in case she wants to keep one ear open while biking, running, hiking, etc.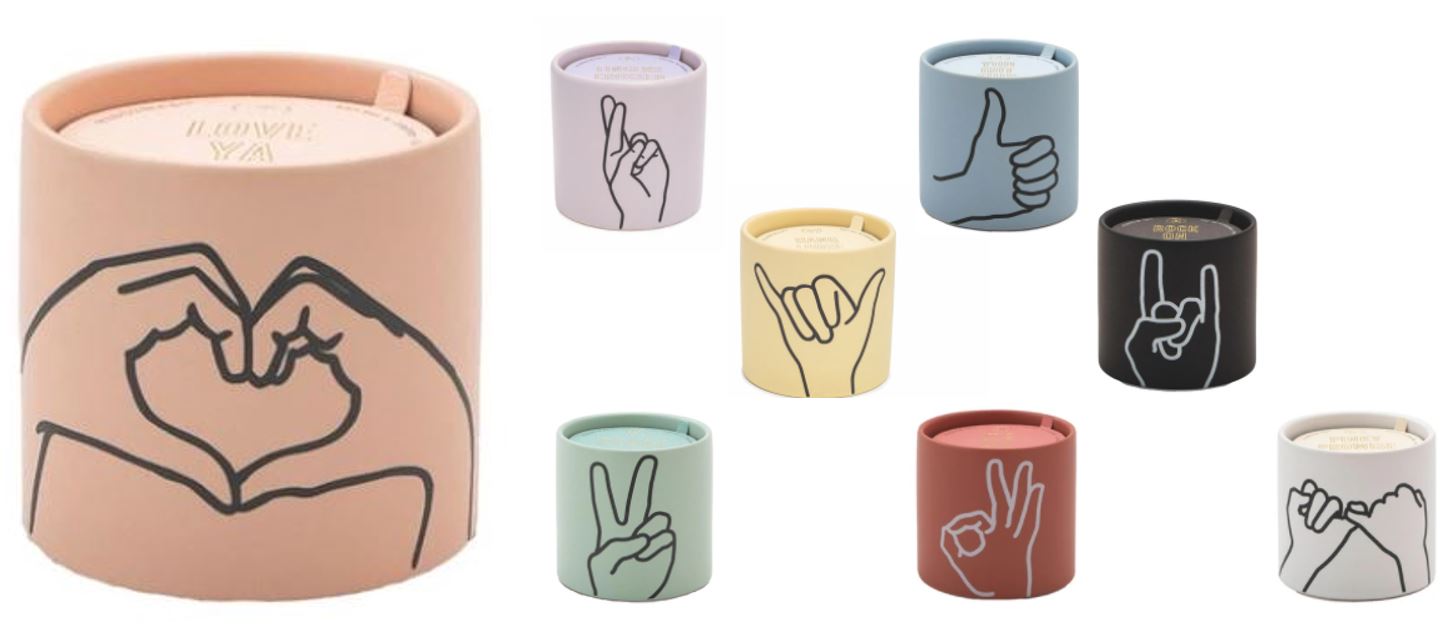 For the Mom who takes her scents seriously but not herself. This collection from PaddyWax Candle company is called "Impressions". Each matte ceramic container contains a 5.75 oz candle inside and showcases one of eight fun hand signals. Each sign has its own scent as well. Our fav is the "Love Ya" but we encourage you to go with your own first impression.

Does your Mom do the "glasses on face + glasses on head" look at the beach, pool, lake, river, park, lunch, etc? Talk about frustrating. Have you heard her grumble "Why can't someone make sunglasses with readers?!" Well Mom, CADDIS readers (and your favorite daughter) are here to change that. These sunglass readers by CADDIS come with a high grade polarized lens and are available in several frames (Tortoise shell Bixby is shown above). Bonus, the bifocal portion is applied on the back of the lenses, making it barely noticeable from the front. Magnification strength starts at 1.00 and goes all the way up to 3.00 so, with just a quick glance at your Mom's "cheaters" you can get her a handsome pair of sunglass readers she'll be proud to put on.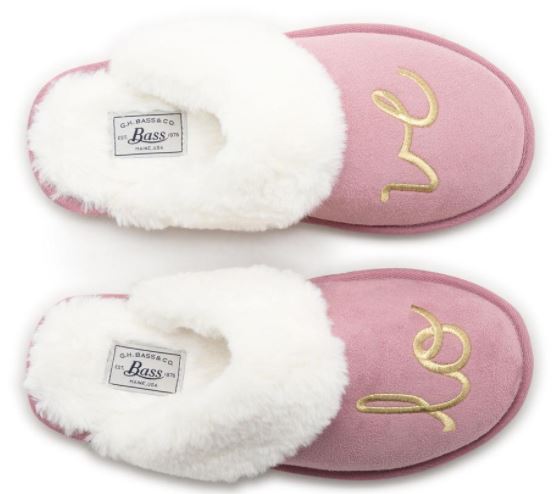 Lightweight faux suede outside and comfy faux fur lining inside will keep your Mom's feet toasty, not toasted all winter long. Rubber soles make for a grippy step, and we're pretty sure Mom will 'love' the message on them.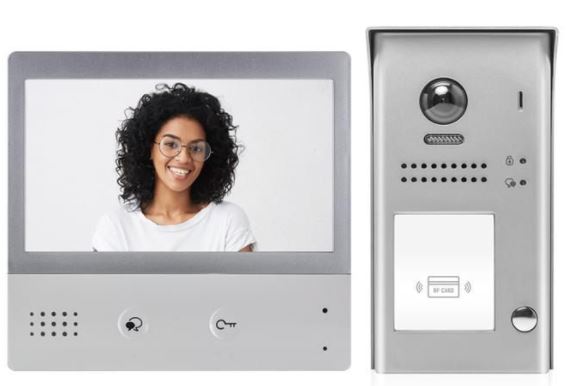 Mom's safety has no price, but there are plenty of options. This system by Cmple gets our review for a few reasons. It's a one-button model with a two-wire system for easy installation. It is IP54 weather resistant, has an auto-sensing LED light for easy vision in poor lighting conditions and the inside command panel is a 7-inch, TFT color monitor screen, with a logic-tree style touch screen operation. The fish eye lens on the outside can tilt and zoom. If Mom isn't home, she can still see and talk to whoever is at the door via her phone app. Oh, and one last note, this system can record, but all records are stored directly on the systems SD card, not on the cloud like some other systems. Anything recorded is saved on the card, so no concerns of system "sharing", if privacy is something you or your Mom might be anxious about.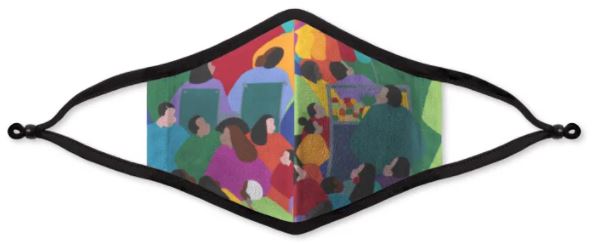 World renowned multicultural visual artist, award winning author/illustrator, and architectural designer who designed the first and 2016 Forever Kwanzaa Stamp for the U.S. Postal Service, showcases the walls of over a dozen U.S. Embassies worldwide and most recently created the cover art for Terry McMillan's best-selling book "Waiting to Exhale". In partnership with Synthia Saint James, ShopVida is selling this mask entitled "We The People". It is made of 2 layers of 100% Organic Cotton, easily adapts to different sizes with adjustable straps and includes a hidden, integrated metal nose-piece to ensure a snug fit. Each mask comes with 3 5-layered PM2.5 activated carbon filters with two layers of melt-blown polypropylene. Limited edition and a great small gift with a big heart.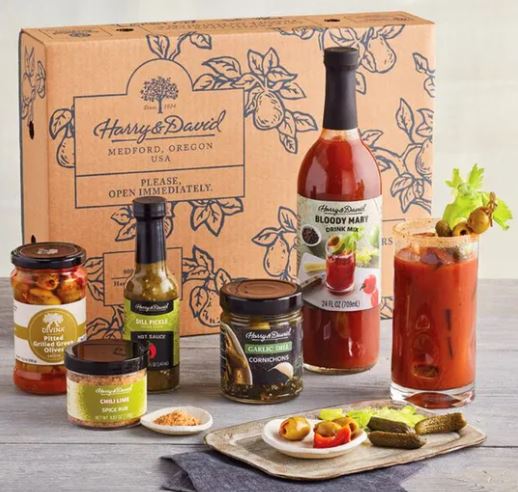 Got a Mom who's into her Marys? Help her get the party started with almost everything she needs to create a savory Bloody Mary bar. Kit includes Bloody Mary drink mix, dill pickle hot sauce, garlic dill cornichons, pitted grilled green olives, and chili lime spice rub to use as savory rimming salt. Mom can add her favorite vodka to the mix for a classic cocktail, or simply serve over ice for a delicious non-alcoholic beverage.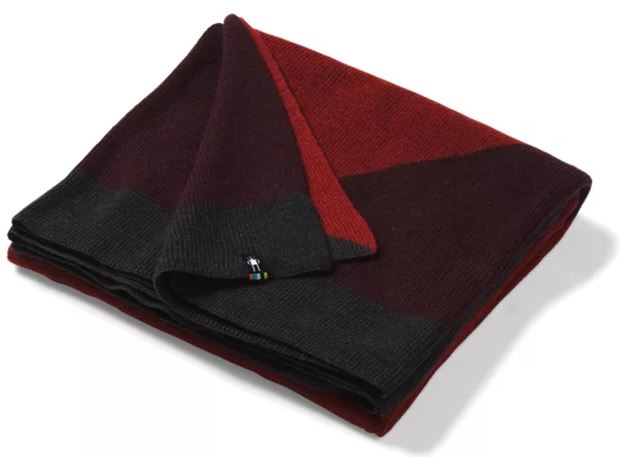 Give Mom a hug from you wherever she travels with this Merino wool blanket scarf from SmartWool. Thin enough for her to wrap around her shoulders like a scarf while she heads through security. Once on the plane, it expands to the size of a small blanket (just like the inflight ones but this time she'll know it's clean). When she's not traveling, it's a perfect go-to on the couch or for camping.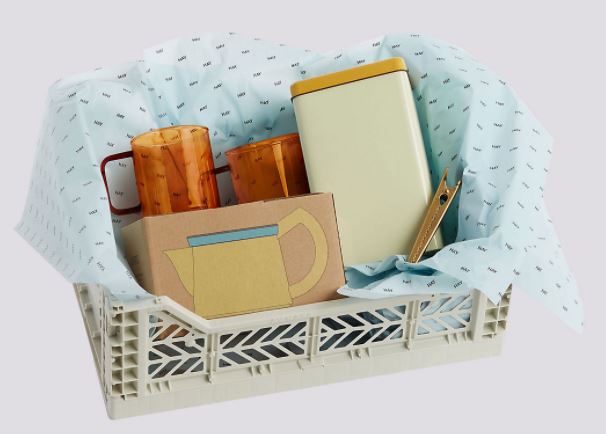 For the Mom who loves her modern and has an expert eye for architectural design. This limited-run crate features a thoughtful blend of accessories curated with the coffee and tea lover in mind: the Sowden Coffee Pot, the Sowden Tin, two Borosilicate Mugs, and Clip Clip – all placed in a Colour Crate designed by the HAY design company of Denmark.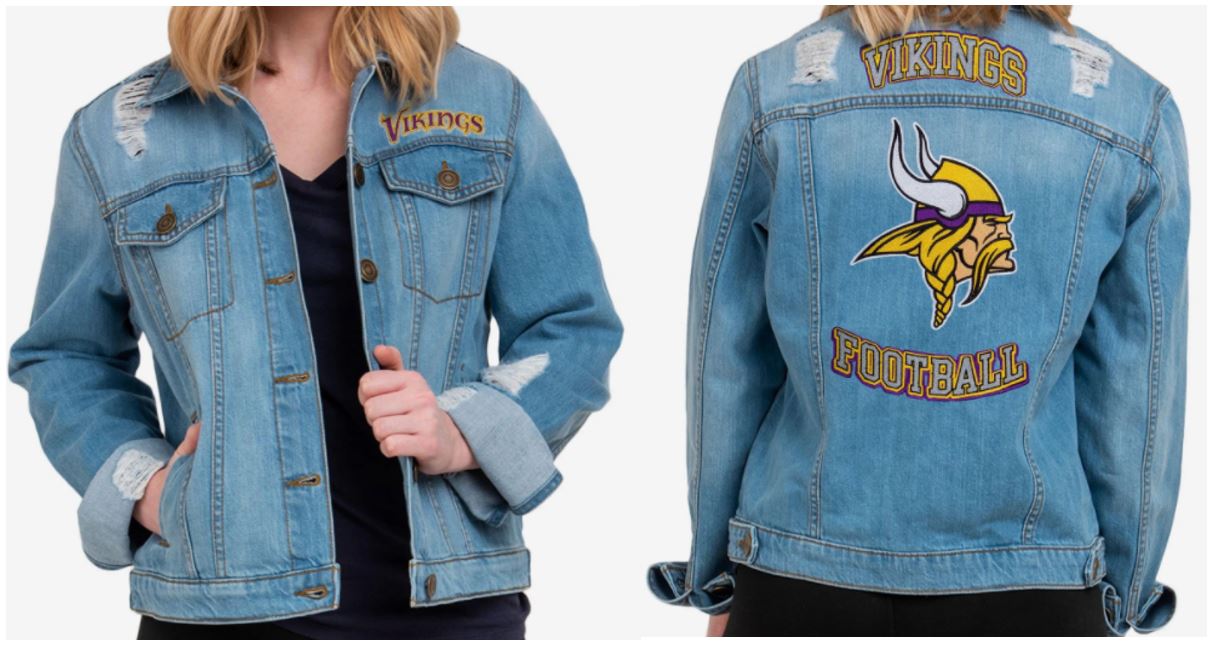 For the gridiron loving Mom, this Denim Days Jacket is the ultimate wild card of her wardrobe. Pair it with a dress? Sure. Wear it over a t-shirt? Why not? Show it off at a summer concert? Go for it. Rock it to the tailgate when the weather gets cool? She can do that, too. With a tailored but true-to-size fit, this jacket comes in S to 2XL. Twenty-four teams to choose from (also available for College football teams as well).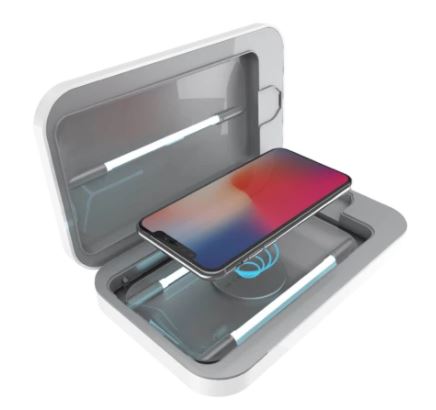 The PhoneSoap Wireless utilizes Qi wireless technology to charge your phone without needing to attach it to a charging cable, while the UV-C light sanitizer kills 99.9% of germs (including Covid-19). Works with iOS, Android or any phone operating system. The glowing lighting bolt on the outside will glow when the object inside is clean. And it's not just for phones. The PhoneSoap Wireless can sanitize keys, credit cards, ear buds, or anything else that can fit in the loading container. Cool bonus, there's an additional external port that allows you to charge an additional object outside while the object inside is being sanitized.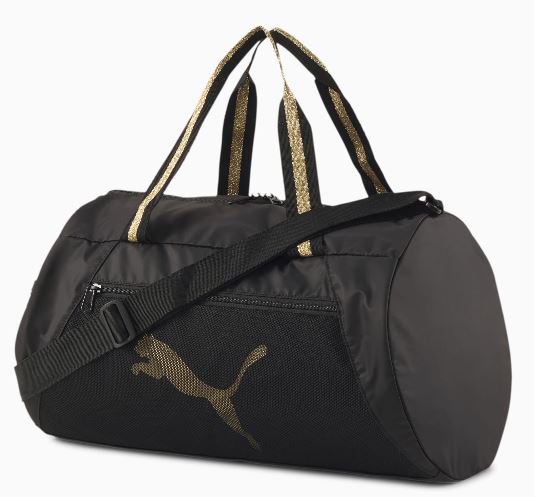 Not too big, not too small, this gym bag by Puma is a stylish way for Mom to stash her stuff. Multiple pockets throughout including a mesh zip on the front, a side slip-in pocket for shoes, and a small interior pocket for items such as phone, keys, etc. It has a shoulder strap and hand grip for carrying options, and we especially like the chic gold trim and logo that adds just the right amount of athletic bling.

Got a surf-loving Mom? Quite possibly the world's cutest stocking stuffers, these under $20 (each) colorful rings by Enzo are in partnership with the Coral Restoration Foundation, who purpose is to help care and restore nature's delicate coral reefs. There are four different, limited edition designs to choose from and each ring has a lifetime guarantee. For each ring sold, Enzo gives $2 to the foundation.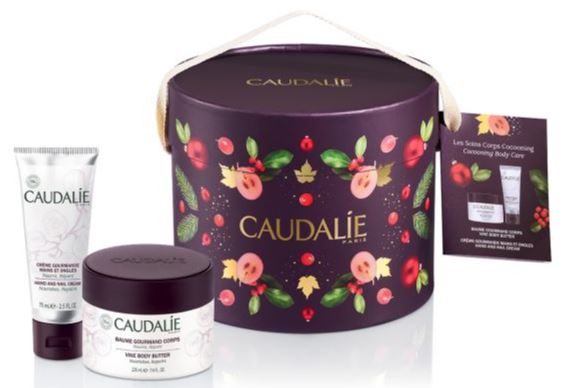 Winter skin damage is no joke. Your Mom's dry skin needs more than just some tube of greasy, pore-clogging chemicals. Caudalie has been using grape seeds, grape vine extracts, and grape vine sap, to power their beauty products since 1997. Founded by Mathilde and Bertrand Thomas, their 100% plant based formula has become a cult classic with celebrities, make-up artists and beauty influencers around the world. The natural anti-oxidants found in grape seeds and vines are some of the most potent in the world. Add in 100% organic Shea butter and avocado oil, along with natural citrus scent and this body care set will have Mom cocooning in good comfort and good health. No parabens, phenoxyethanol, phthalates, mineral oils or animal-derived ingredients are found in any Caudalie products.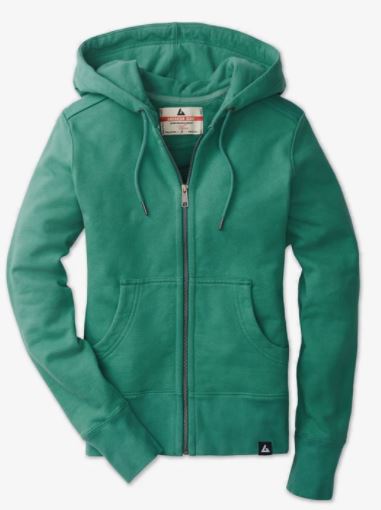 Known as "the insanely popular hoodie" this is the classic American Giant zip hoodie. 100% Carolina cotton heavyweight fleece, with reinforced paneling throughout the construction. Don't just give your Mom any old hoodie, give her the American icon standard of hoodies. 10 Color options and sizing from XS to XL.