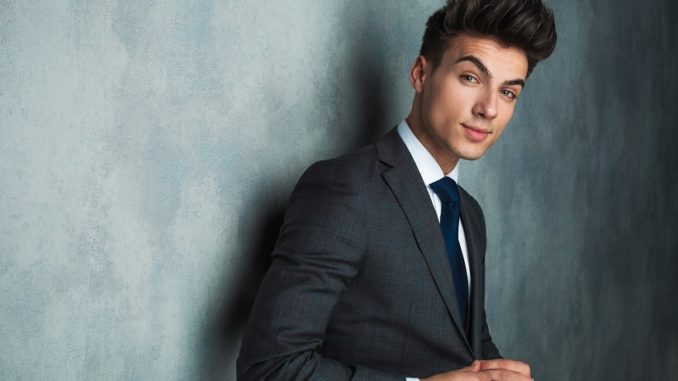 Call it paradoxical, but while our dress codes have been sliding more and more casual, Blazers have been making a steady comeback into regular wardrobe rotation.
It's really not that crazy when you think about it. Blazers are one of those interesting chameleon pieces of clothing that manages to take on the aspects of the clothing around it. With a button down and dress pants, it's pure business. Throw it over a hoodie and jeans, it's elevated off-duty. And as this season's S/S designers and celebrity powerhouses have proven, even shorts are now fair game.

So if you're looking to style up your look, rotating in some of this season's blazers is a great way to do so.
Starting with the perfect addition to your fall wardrobe, the plaid blazer. This one by Parisian brand The Kooples, showcases the traditional Prince-of-Wales weave but keeps the formal cut from going too snoozy with a slim fit and a touch of shoulder pads (yes, pads are back, so embrace them already). Go dinner-date dressy with white jeans and a complementary print shirt (as shown below), or wield it as the perfect seasonal transition piece when paired with your summer weight hoodie and skate jeans.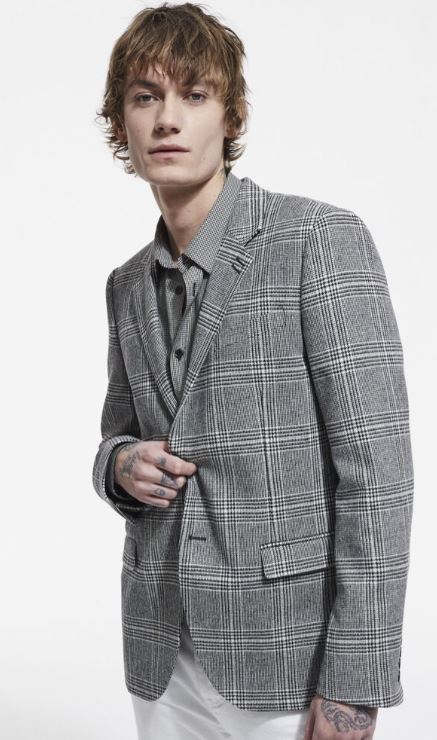 If the Americana style is your jam then a classic navy blue blazer is a must. Go full Ralph Lauren with a button down and jeans (woven belt for extra credit), or embrace the prepster angle with a thin knit shirt and chinos (roll the ankles and skip the socks).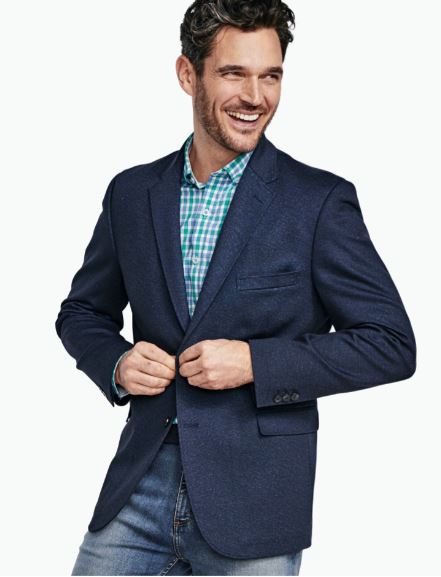 Maybe we should just refer to 2022 as "the Year of Leather" since, frankly, the material is literally everywhere…including blazers. An easy swap out with the more standard wool version, leather amps up the edgy factor in what could be an otherwise middling looking outfit. This is especially true with this vintage-inspired blazer from Wilsons. The four-pocket military style and loose fit gives major streetwear vibes.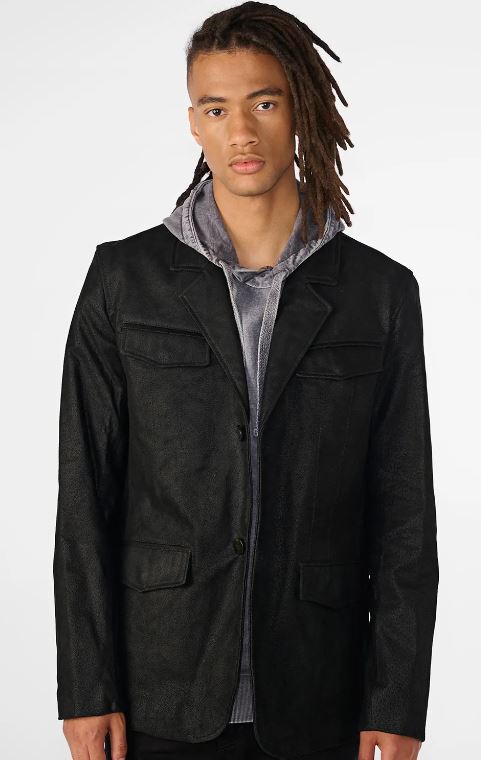 While we're on the subject of interesting material swap-outs for 2022 blazers – let's talk corduroy. Once designated as a Grandpa fabric, corduroy is having a helluva comeback. New clothing technology is taking this notoriously stiff material and imbuing it with stretch capabilities that make it a true pleasure to wear. Like this olive, workers-inspired coat from Relwen. With it's wide wale (wale is the number of cords per inch) woven with 3% spandex, this blazer's classic shape and tapered waist will keep your silhouette trim, but won't leave you having to unbutton in order to pick something off the ground.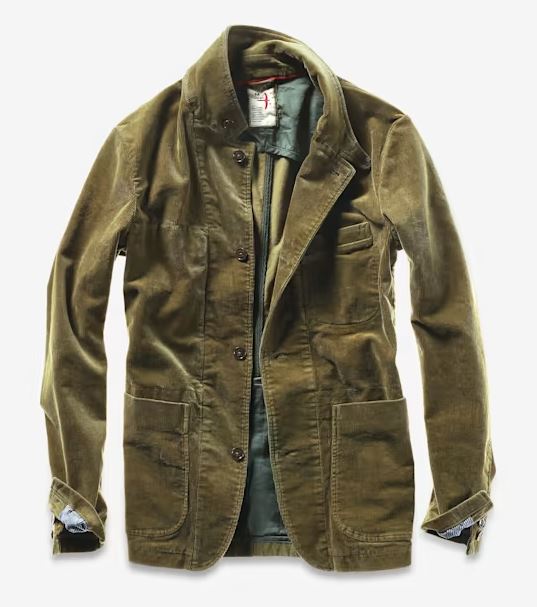 Itching for something even more unstructured? This baggy fit, 3-pocket cotton blazer from Carhartt WIP's new fall season is what happens when a business blazer goes normcore. Perfect with a tapered leg pant, a medium weight sweater in a bold pattern, and minimalistic white sneaks.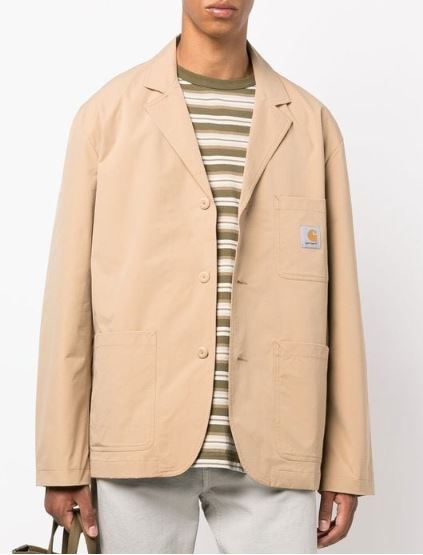 If there's one blazer that every guy should have in his wardrobe, it's a tailored-fit, solid black blazer. Something that's quick to put on for more upscale social events, or simply to up your game on your more casual fits. The Performance Blazer by Twillory is that staple piece. Why? Because not only is this handsome fellow sport a trim and tailored fit, it's also made from high quality Japanese cotton mixed with performance fabric that offers 4-way stretch and it's wrinkle resistant, so you can literally pull it out of your suitcase, put it on, and go.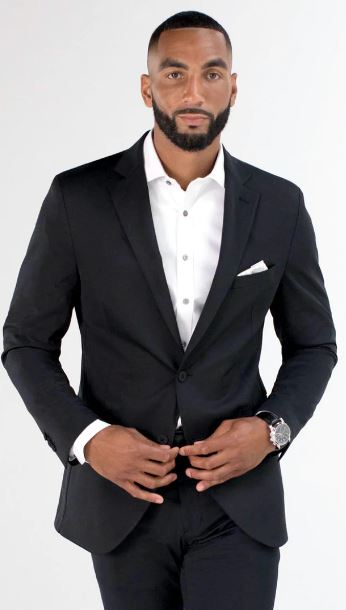 And for our last blazer, and a fine addition to this season's modern dandy trend – this wine red, double breasted blazer from Tagliatore's new season. Surprisingly comfortable (thanks to a 2% infusion of Elastane) this sumptuous velvet blazer is just what the holidays ordered. Go sartorially elegant in a button down or turtleneck or irreverently festive in your fav white tee, dark jeans and leather sneaks. Either way, you are guaranteed to drip.