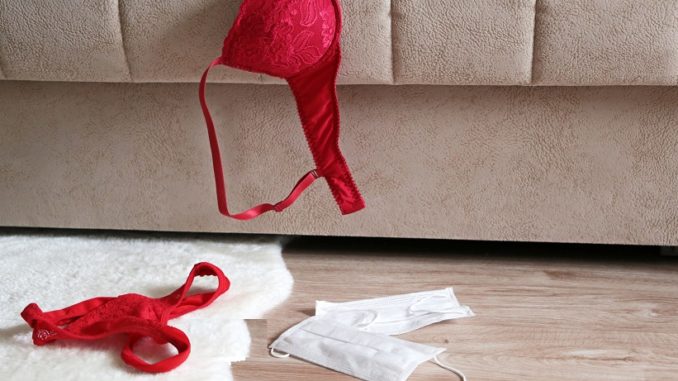 Togetherness is a beautiful thing. We are, after all, hardwired to be social creatures. But after a few weeks into shelter-in-place, you'd be hard pressed to find a couple out there who isn't feeling the stress of the 24/7 "together time". Especially when it comes to Valentine's Day and celebrating at home.
When it's just the two of you, things can begin to feel a little too routine. What started out as full meals at the dining room table may have devolved into cereal on the couch. It's bound to happen, and nothing is wrong with that per se, but if you're having a bit of the shelter-in-place-ennui, why not use the holiday as a jumping point for some romantic dinner ideas?

The SLHim team has put together some fresh inspirations for you. Six of them, in fact. Feel free to use them as a jumping off point for you and your significant other to reconnect over something new…
TAPAS NIGHT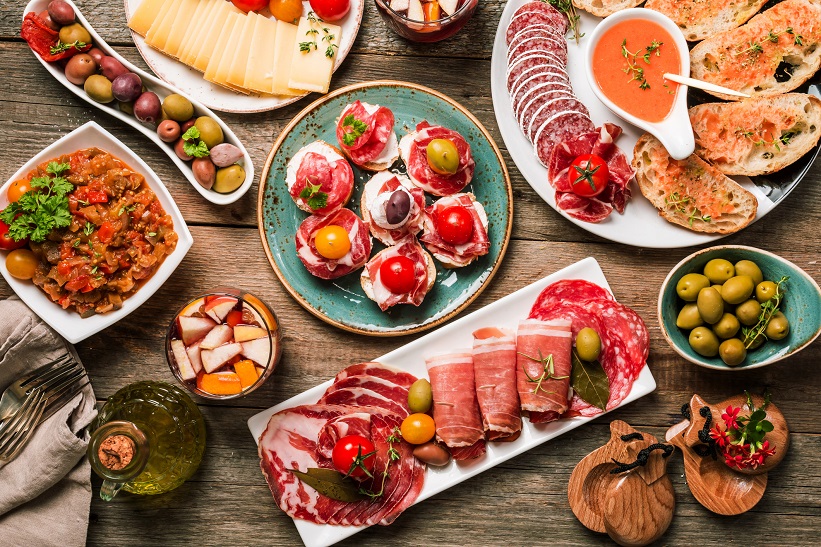 If coming up with yet another meal plan seems exhausting, why not get your Tapas on? Make up a fun and flavorful charcuterie board of delectable nibbly bits. Start with the basics of a few meats and cheeses, then add some fruits, nuts, tasty crackers and fun spreads. Do you lean more warm tapas style? Pop a bag of frozen chopitos in the oven (aka fried calamari) or how about some mini tacos or fried ravioli? Serve it up with pickles, olives and some nice bread on the side. The ingredients can be whatever you want!
Want some easy all-in-one inspiration? Here's some great options you can order today:

FROM LEFT TO RIGHT
PIZZA & PUZZLE PARTY NIGHT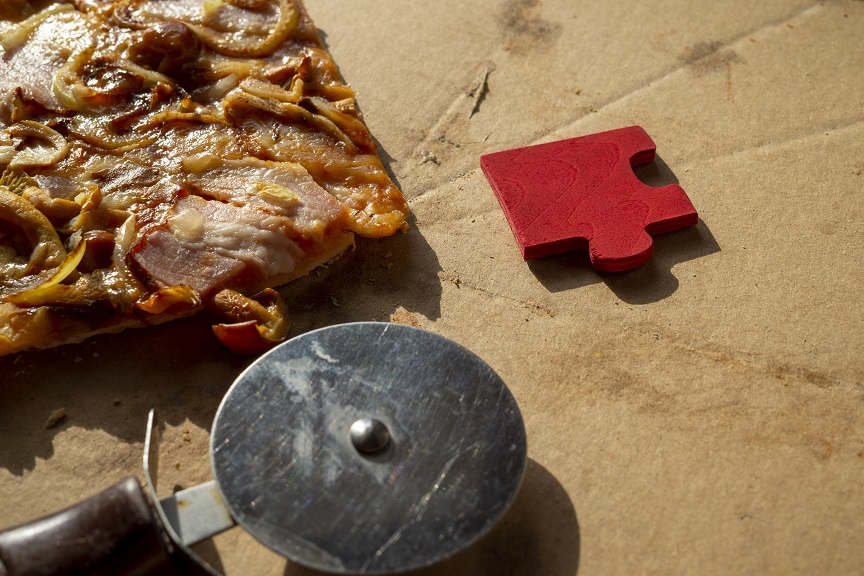 Who could have foretold puzzles would be trending? Well why not? They're challenging, keep you busy and are a great way to stimulate the mind. Keep the casual going with the perfect hand held accompaniment – Pizza. Make your own simple dough, or just grab some premade. As for toppings, go to town my friend! No one will judge your collective love of pineapple and arugula, or…whatever.
While the pizza is cooking, whip up a few fun cocktails, ask Alexa to start up your fav playlist and have at it!

FROM LEFT TO RIGHT
SENSUAL DIY DINING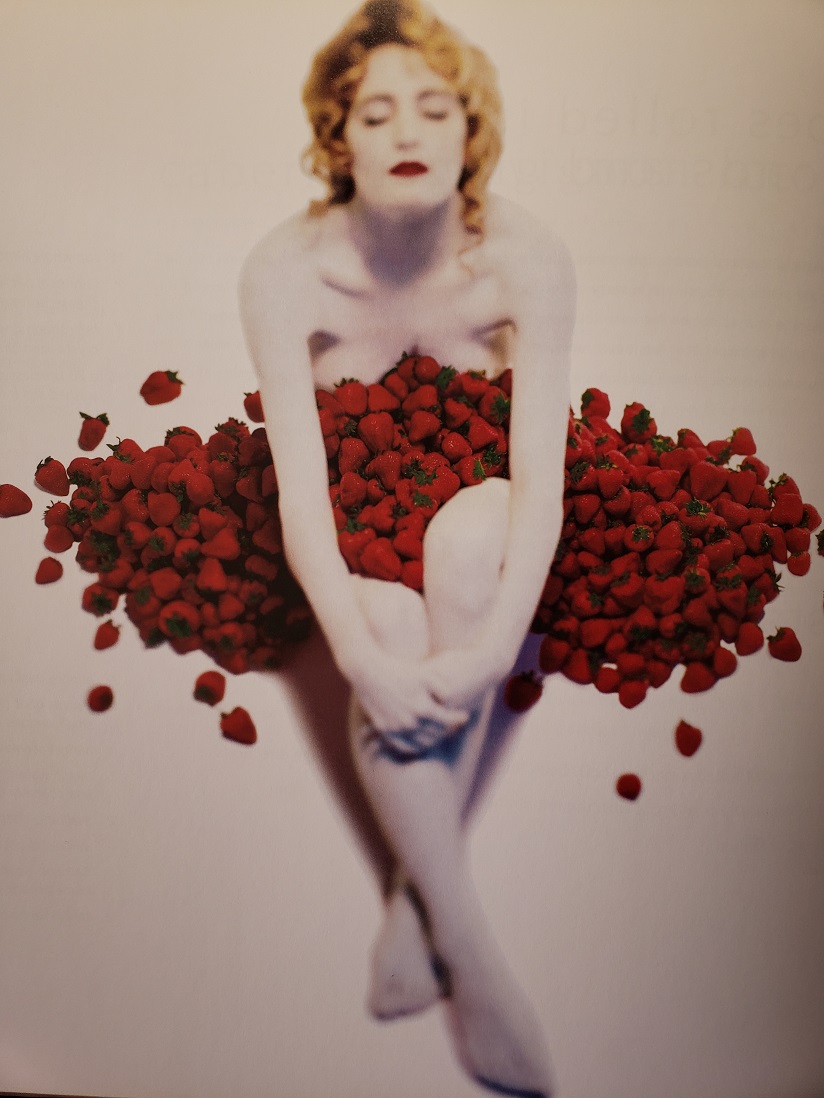 Photo Courtesy of "The New InterCourses Cookbook"
Eve turned apples into quite the fetish for Adam. Marc Antony seduced Cleopatra by feeding her grapes. Food is sexy. Create a dining experience focused on mixing a little palate and pleasure.
Start with setting the scene. How do restaurants get a reputation for being a 'most romantic spot'? They create an atmosphere. Dim the lights and add some candles. Put together a smooth and sexy Spotify list and have it lingering on low volume. Ditch the paper naps and break out the cloth. Set the table ahead of time, so everything is in place before you sit down. If you happen to have access to fresh flowers (farmer's market, local store) grab some roses, keep the best looking single one to put in a vase while strewing the petals from the rest around on the table top.
That done, let's move on to the good stuff…
Appetizers are a must. Ripe figs drizzled in honey. Bacon wrapped scallops. Oysters….you get the gist. The main course should include succulent items that give good mouth feel. Juicy steak, spicy shrimp, buttered asparagus, moist salmon are some get-you-in-the-mood ideas. Dessert? Ripe fruits, natch but let us not forget that tried-and-true quarterback of the dessert world – chocolate. From Montezuma to Cassanova, we have reveled in the power of what can be done with those little cocoa beans. Heck, it was deemed so sinful by the 16th century church that it took a decree from the Pope himself before it was once again allowed to be consumed.
Need more inspiration? Check out these SLHim recommended favorites to get those creative juices going…

FROM LEFT TO RIGHT
MAKE YOUR OWN SUSHI NIGHT
Feeling the need for a little Nori? Putting together your perfect roll is a great activity for the two of you. There are some great Sushi making kits out there to get you started. Don't forget to grab some Sake and Sapporo to really bring the idea home. Neither of those your thing? A dry champagne or prosecco are great wine pairings for sushi, or grab any Kölsch-style or Hefeweizen and you've got a perfect match.

FROM LEFT TO RIGHT
HAVE YOUR OWN MUSIC FESTIVAL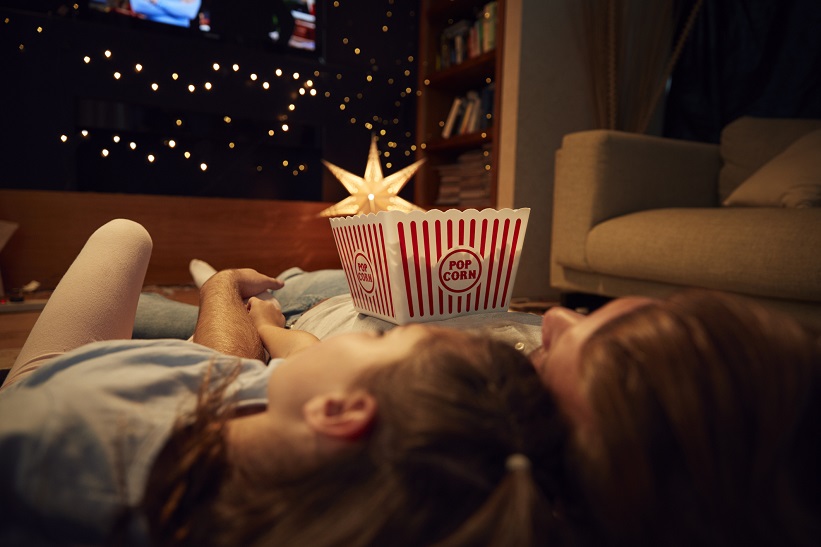 So many of us are lamenting the loss of just being able to go out and watch a great band. With bars and venues in lock down across the country, many artists and musical institutions are going online. You may have even streamed a few, watching them curled up on the couch…well, get yor A$$ up and take this to the next level. All you need is a blank wall, a projector and your laptop (with connections to some speakers that can kick). Dim the lights, clear a decent space in front of your screen for showing off your moves, then drop a blanket and some pillows on the floor to really set the stage. Have some good libations handy and your favorite guilty pleasure festival foods (or the closest approximation thereof via precooked or take out).
Wanna really score some game points? Get one of those inexpensive star projectors. Aim it up at the ceiling so when you're not watching the band you can look up and see the night sky like at a real outdoor concert. Don't forget to take some selfies and Gram your awesome time to your friends!
Lists can be found for big bands on Billboard.com, many local bands can be found on your online local music stations, and global festivals on NPR.org…just to name a few.

FROM LEFT TO RIGHT
EAT DESSERT FIRST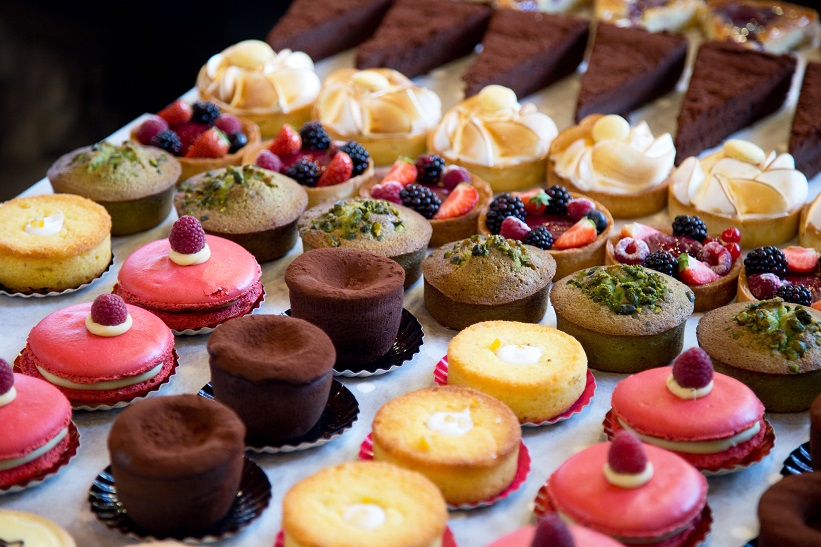 For all those nights out where the dessert menu rolls around and you wanted "that" because it "looks really good" but you never end up getting it because you're too stuffed from the main course – this night is for you! No we don't recommend making this a regular thing (our SLH dietitians would kill us), but as a fantastic date night idea, this one takes the cake (oookay, enough punning, bro). Put together a list of, say three or four, mutually agreed upon desserts you've always wanted to try, and hit up the Grubhub app.
Nothing local coming to mind? How about these…

FROM LEFT TO RIGHT
So there you have it, six ideas to hopefully get a little spark back into your shelter-in-place relationship. Have fun, have at it, and keep staying safe out there!