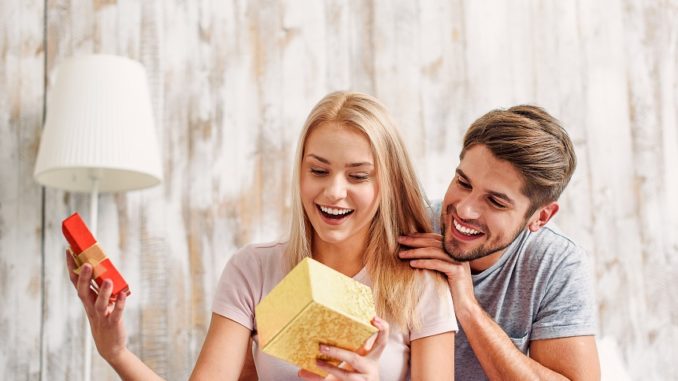 To be fair, it doesn't help that almost every Valentine-related ad you see seems to reinforce this little narrative. But let's get down to the truth of the matter, most if not all of the items on this list aren't just predictable, they're downright "Danger Will Robinson!"
Here at ShopLikeHim, we're turning the tables a bit on what we're calling the "Myth Gift" list – namely those tired, uninspiring and often undesired gifts that at best will get you a tepid "thanks" and at worst, a totally free dating schedule…forever.

Myth Gift #1 – LINGERIE
What You're Thinking: My lady is a gorgeous, sexy siren and rivals any lingerie supermodel worth her catwalk strut. I want to show her I know how gorgeous and sexy she is by getting her something those catwalk supermodels are wearing.
What She's Thinking: Yes, I'm a gorgeous siren and I like wearing sexy but that…whatever that is?…I'd have better coverage wearing dental floss. Probably would be more comfortable too…
What She Would Really Want: Yes, gentlemen, there IS such a thing as chic and supportive, beautiful and comfortable. It's the ThirdLove Eyelash Collection, and it is SEXXXXXY. With Parisian inspired lace, sheer mesh, plunge-style front and gold hardware, it drips with visual appeal. It also comes with super soft memory foam cups in over 78 sizes (including full & half cup) to ensure perfect fit and support, and a smooth, tagless band for a comfortable fit. Pair this with the equally sexy-comfy Eyelash Lace High Brief or Eyelash Lace Thong and you have a combo she'll feel good enough to wear under her slinkiest cocktail dress, or at your next daytime event…where she drops the hint that she just "happens to be wearing it"…now, how's that for sexy?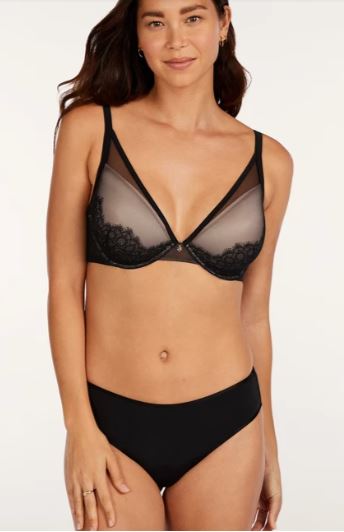 Myth Gift #2 – Random Chocolates
What You're Thinking: I have no idea what to get her…but, everyone loves chocolate, right? And this one comes in a heart-shaped box, that's cool, right? And it's only twenty bucks…
What She's Thinking: Wow, this would be such a romantic gift…if I were 12. Which Walgreen's did you get this from?
What She Would Really Want: They say we taste first with our eyes. Give her something as visually stunning as it is delicious. Not 100% sure what she likes? All the major chocolate types are covered here – Dark, Milk and White, along with all sorts of mouthwatering choices like coffee, caramel, dense truffle chocolate and toffee. One look at this amazing configuration will have her saying, "It's almost too pretty to eat!" Yeah…almost…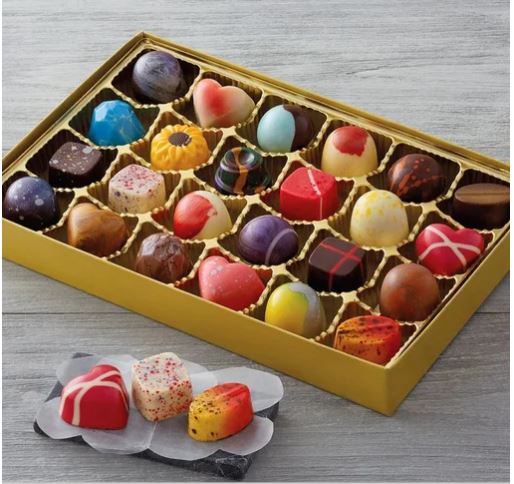 Myth Gift #3 – Tacky Heart Necklace
What You're Thinking: Hearts are everywhere, from Gram hands to Pajamagrams, so clearly she'll love me giving her a cute little heart necklace. It's playful and not-too-serious, which is fun, right?
What She's Thinking: Great, something to add to my hidden collection given to me over the years by various grandparents and uncles. Just follow the regular procedure, and wear this thing until hopefully he gets me something nicer for my birthday.
What She Would Really Want: Okay, so to be fair, there are a percentage of women out there who like heart-shaped jewelry. Here's a quick way to tell if your lady is one of them…have you ever seen her regularly wear heart-shaped jewelry? Are these times, say, when she was visiting her dear sweet [insert name of loved one over the age of 65] who gave her that [insert type of jewelry] that happens to be heart-shaped? Yeah, sorry bro, your lady clearly has a big heart, but isn't really into proclaiming it as her sacred totem. Jewelry is supposed to be personal, so how about one of the most personal things she has – her name. Noémie has been making fine jewelry for years, and has received 5-star kudos from the women who wear it. Not just because it's well crafted with a lifetime warranty, but also because they use 18K reclaimed gold and only use conflict-free stones. Getting her something from Noémie shows you're not just loving, you're also socially responsible. To her, that's sexy…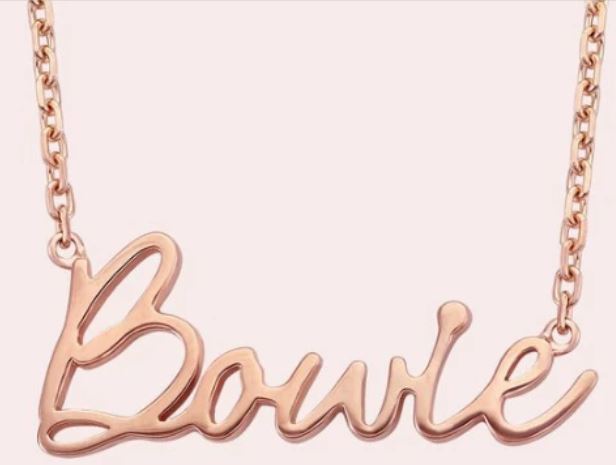 Myth Gift #4 – Gym Membership/Classes
What You're Thinking: My lady loves to work out and it shows. Why not get her a membership to that cool gym near her office? Better yet, I'll sign her up for that [insert group exercise] class at her current gym so she can really take her workout to the next level. It's perfect, right?
What She's Thinking: What exactly are you implying here? Oh, I'll take that kick-boxing class…then let's see who's ass gets kicked.
What She Would Really Want: You're going to have to just trust us on this one. No matter how much of a fitness goddess your gal is, this gift could really backfire. Unless she specifically tells you she wants a membership or classes as a present, the implication can come across that maybe she could lose a few pounds. Or in the case of classes – you think she's not as good as she could be at X, Y or Z and therefore needs someone to instruct her correctly. Either way is bad news. But hey, that doesn't mean you're relegated to peripheral accessories like water bottles and headbands. If you both enjoy the same activities, why not splurge on a fitness-based experience? How about a weekend biking tour in Napa? Or a vacay Yogi-spa retreat? Or maybe just a fun day running your favorite trails, followed by a booked night at the nearby luxury hotel…the one with the private hot tub, perfect for working out those sore muscles? Do a little thinking outside the Gym box, and give her and you both the makings of some amazing memories together.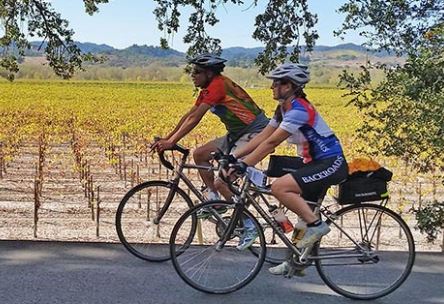 Myth Gift #5 – Uninspiring Home Goods
What You're Thinking: Doesn't everyone need a blender, slow cooker or waffle maker? It's practical and something that she'll use every day and think of me.
What She's Thinking: This is about as romantic as a pair of wet socks.
What She Would Really Want: Okay much like with all the gifts listed here, this is a matter of taste. If your lady has peppered her Amazon wish list with items from the appliance aisle, then carry on good sir and godspeed. Otherwise, she's probably not going to find much romance attached to just a waffle maker. Does that make appliances a bad gift? Short answer is, not necessarily. One of our Editors explains: "One particularly busy Christmas, we were both feeling a little overwhelmed. My wife said 'just get me a mixer', kind of her way of saying for me not to overthink things. I knew she'd use it (she's a great cook and baker) but I kept thinking how uninspiring it was. So I got her a great, top of the line mixer, in her favorite color. She opened it, then noticed there was something inside the bowl. She pulled it out and saw it was a little notebook. In it, I had printed all the recipes she had accumulated from old cards from her mom, recipes she had torn out of magazines and/or printed out from online and had in drawers, on the refrigerator…anything I knew she had kept in places sort of all over the kitchen. She told me it was one of her favorite gifts of all time, and yeah, she liked the mixer too."
So if your lady has an appliance that could use an upgrade, get her something you know she'll like. But don't forget to add a little something unexpected that will make it more than just a new tool. Does she like coffee? Get her a good brewer, along with a pound of her favorite beans. Is her blender giving her smoothies the cold shoulder? How about a good top of the line fellow, along with a prepaid Instacart account so her favorite fruits and vegetables can be delivered to her door?