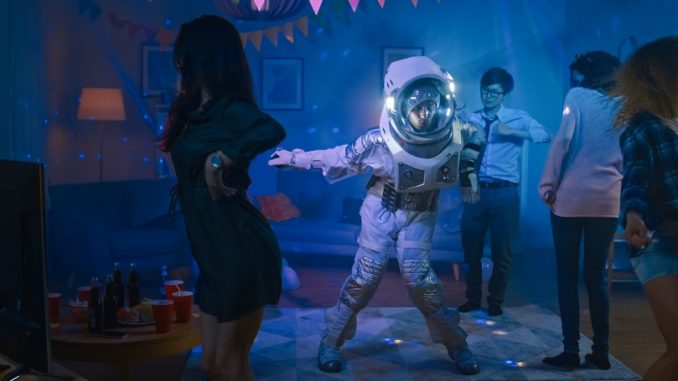 The crowds may be smaller, but Halloween is still happening. Whether it's just you and your wingman, or the whole crew, we've put together a cool list of costume options that, frankly, don't suck. Some of them are simple click & buy, some of the them are items you may already have, but all of them will be something that you'll actually want to wear.
ONCE UPON A TIME IN HOLLYWOOD
This is for the 2 person players out there. Besides being a great film about compadres, the fashion of the time was F*ing cool. We're talking vintage denims, Hawaiian shirts, plenty of leather and more than a slight nod to ranch style duds. Here's how you and your wingman can pull off the film's main characters…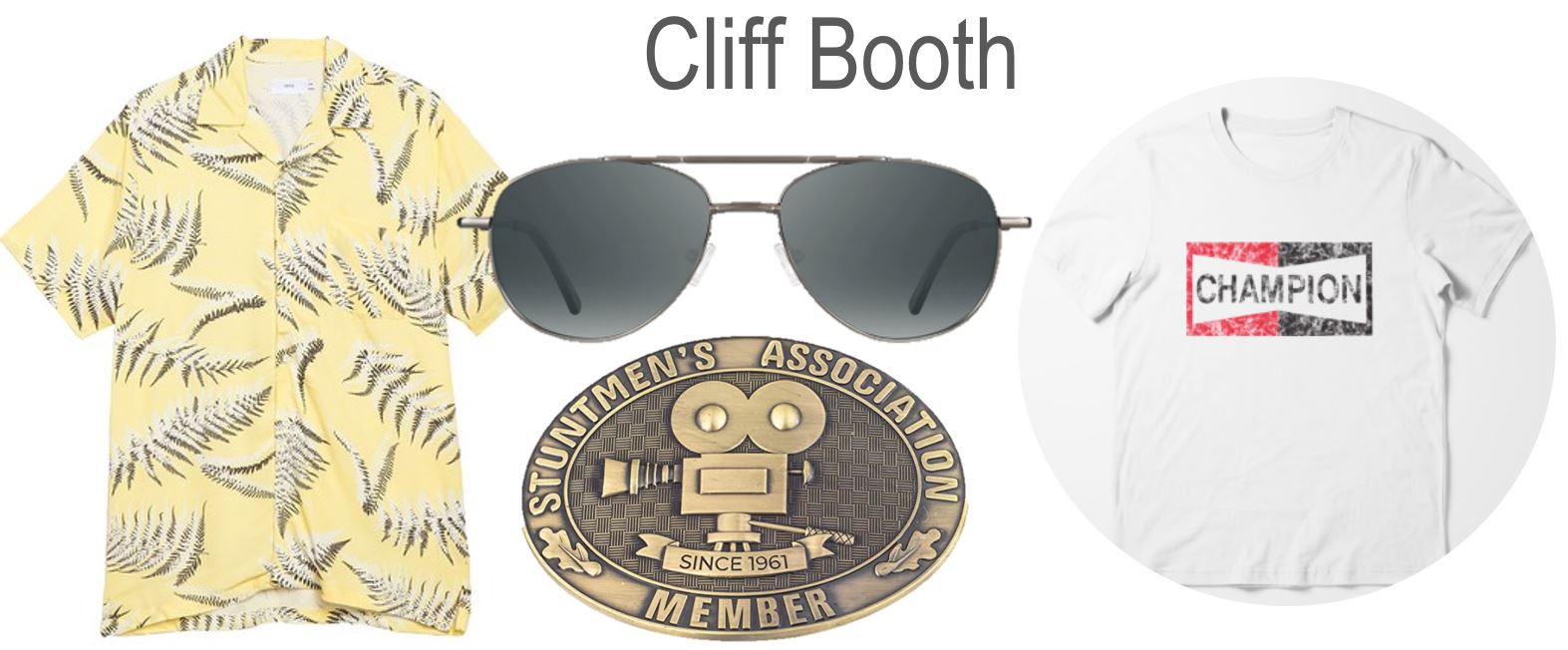 Brad Pitt's stuntman character, Cliff Booth, pretty much oozes late 60's easy-fashion cool. You can do the same with a few choice items. Start with the memorable yellow tropical print shirt. We found this one from Onia that's currently on sale for $34.97. Pair that with this replica of the original vintage Champion Spark Plug shirt that unlike the real one, will only set you back $20.73. Add a sweet pair of aviator sunglasses from Zenni Optical for $6.95 and the piece de resistance, courtesy of Costume Agent is the replica Stuntmen's Association Member belt buckle which completes the outfit for $19.95.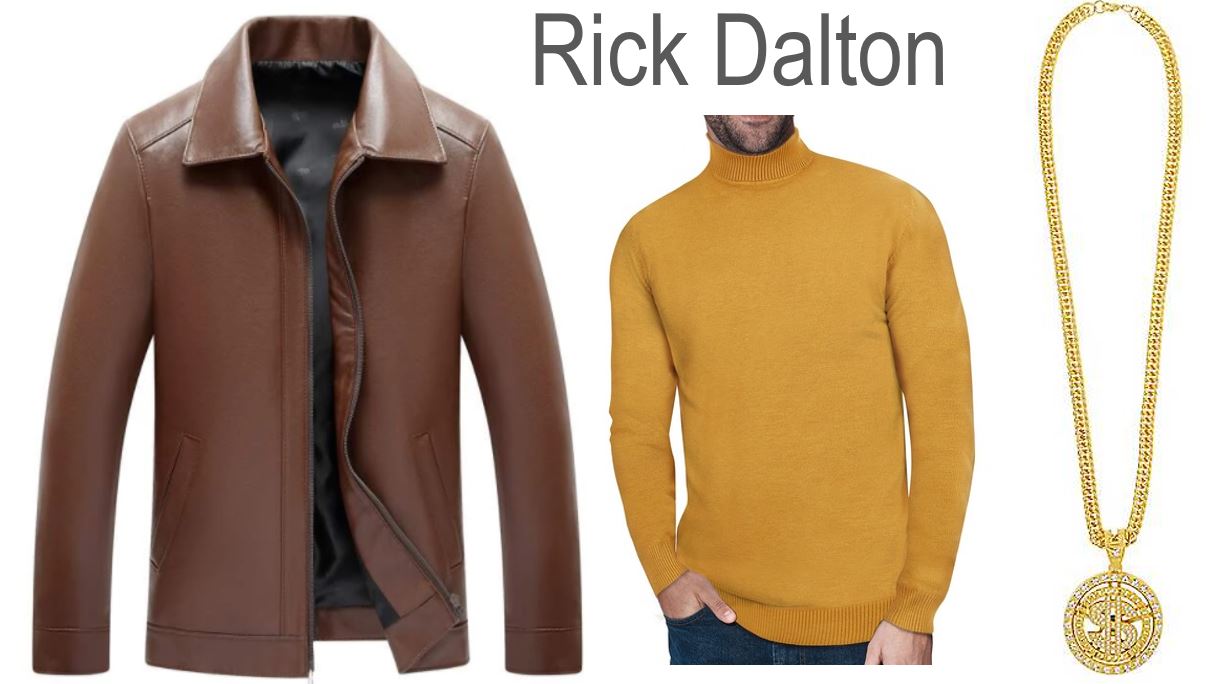 Leo DiCaprio's Rick Dalton was a little James Dean, a little Rod Taylor and a whole lotta Hollywood suave. Capture his look by channeling the colors of the time. This PU Leather Jacket has just the right shade of brown and when you combine it with this mustard yellow XRAY Turtleneck Pullover Sweater, they immediately complement each other. And for $36 bucks and $29.97 each, respectively, they won't burn a hole in your wallet. Last, go big with some 70s bling with Spirit of Halloween's Gold Chain w/Medallion for $9.99.
THE BREAKFAST CLUB
Hitting the Halloween party scene with two friends? Why not take things back to school with the classic Breakfast Club Bros? Most of these items are stuff you probably already have in your closet, but if you wanna really kick things up a notch here are some slam dunks…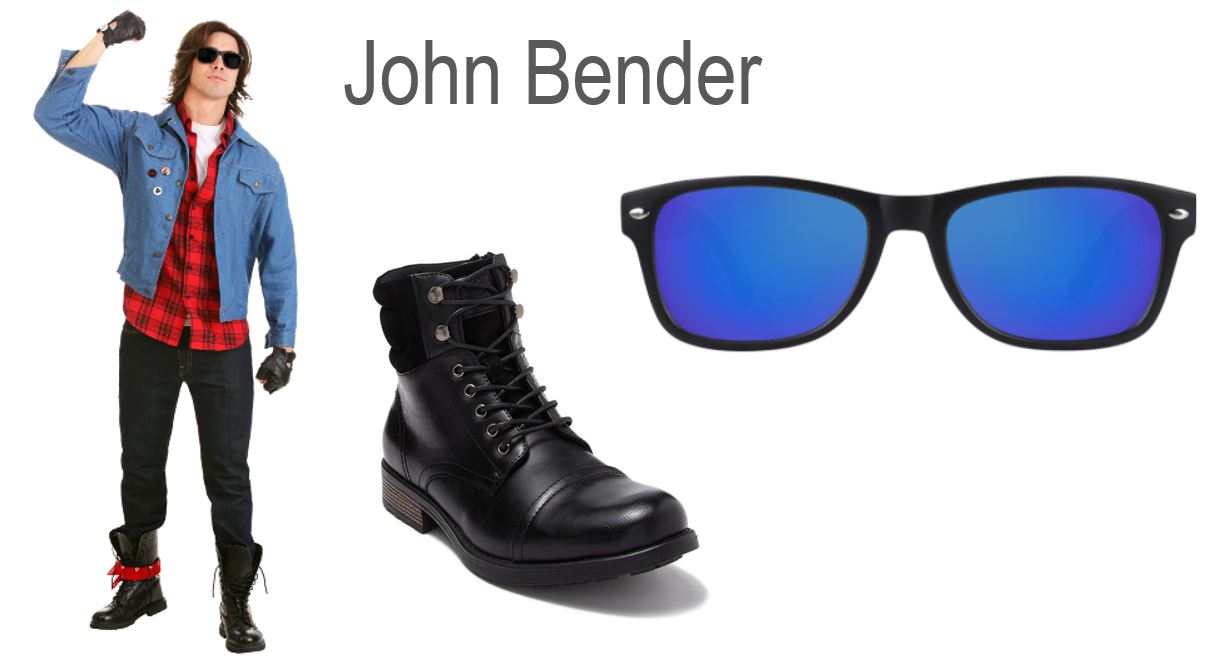 Sometimes the universe supplies, my friend. We found an (almost) entire John Bender outfit on Halloween Costumes that includes the shirt, jacket, bandana, fingerless gloves, plus a wig and some jacket pins…all for around $49.99 (larger sizes may be more). Round out your outfit with a pair of Hawke & Co. Combat Boots for $29.97 and some Zenni Optical Wayfarer Sunglasses for $15.95 and raise that fist HIGH!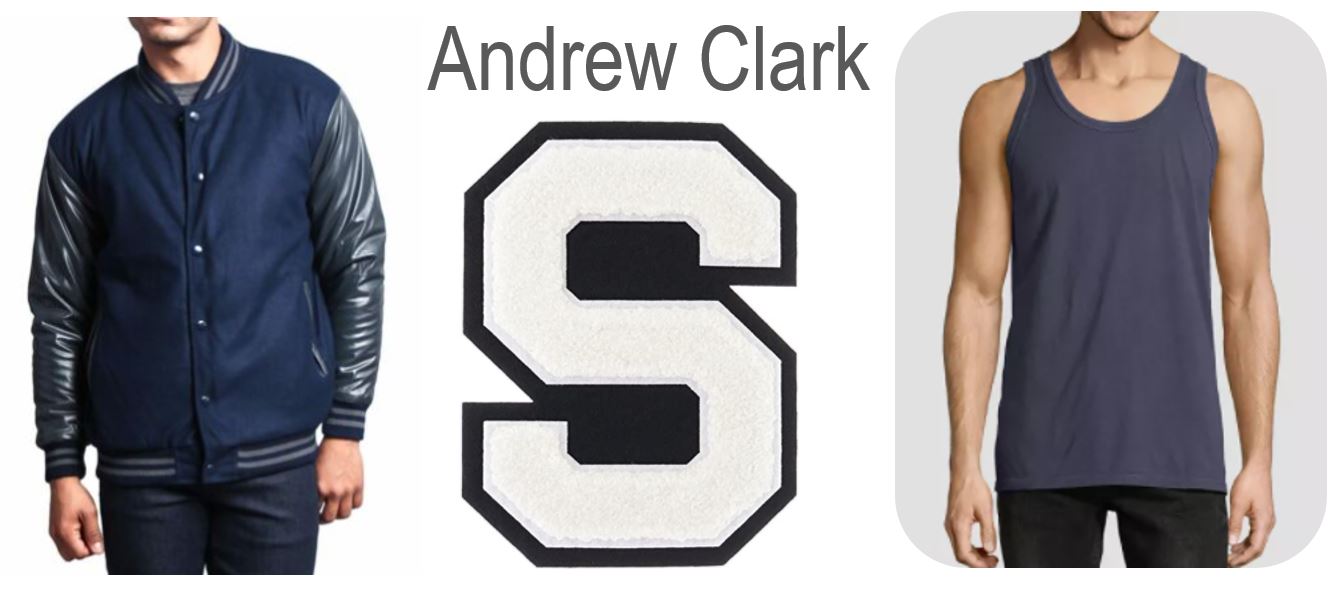 No need to wrestle over this outfit too much. Andrew's look is pretty easy with the right pieces. First, grab a Wool & Leather Varsity Jacket off Ebay for an easy $39.95. Then for just $9.98 more you can add the memorable Chenille Varsity Iron-on Letter "S" (no sewing required!). Grab a Hanes Men's Tank Top for $8.99, some faded jeans and you're set.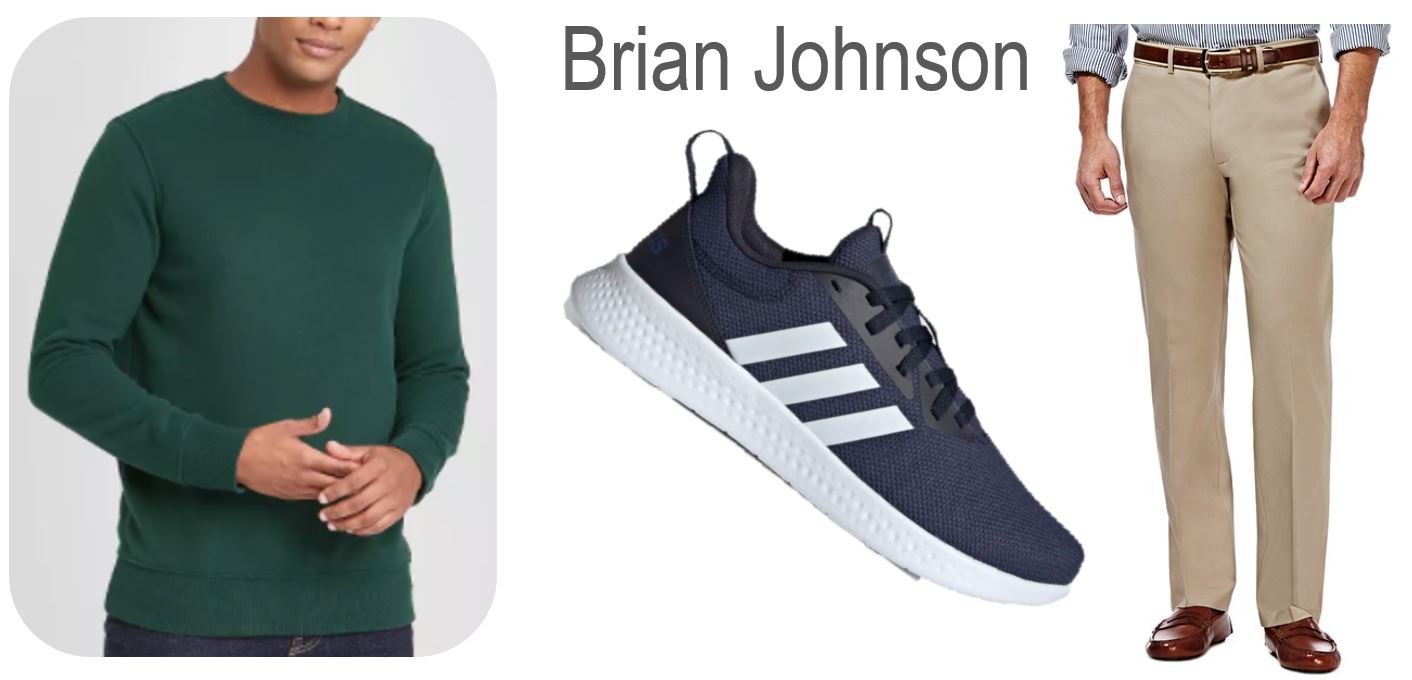 Brian "The Brain" is also a pretty easy outfit. A dark green sweatshirt, like this one we scored from Goodfellow & Co. for $12.00 along with some straight leg khakis which are a steal from Haggar.com for only $10.49. The one items on Mr. Johnson's outfit that definitely is not in the budget are his vintage Nike Elite Blue/Yellow Sneaks. But hey if you're willing to cough up a couple hundred, go for it! Otherwise these Adidas Puremotion in Legend Ink for $49 not only look the part but are some damn comfy sneaks you'll wear well after October.
THE BOYS
Need a kick-ass combo for your party of four? Get The Boys together and make it a night to remember. Show all those dressed up supes who's boss with a few focused items…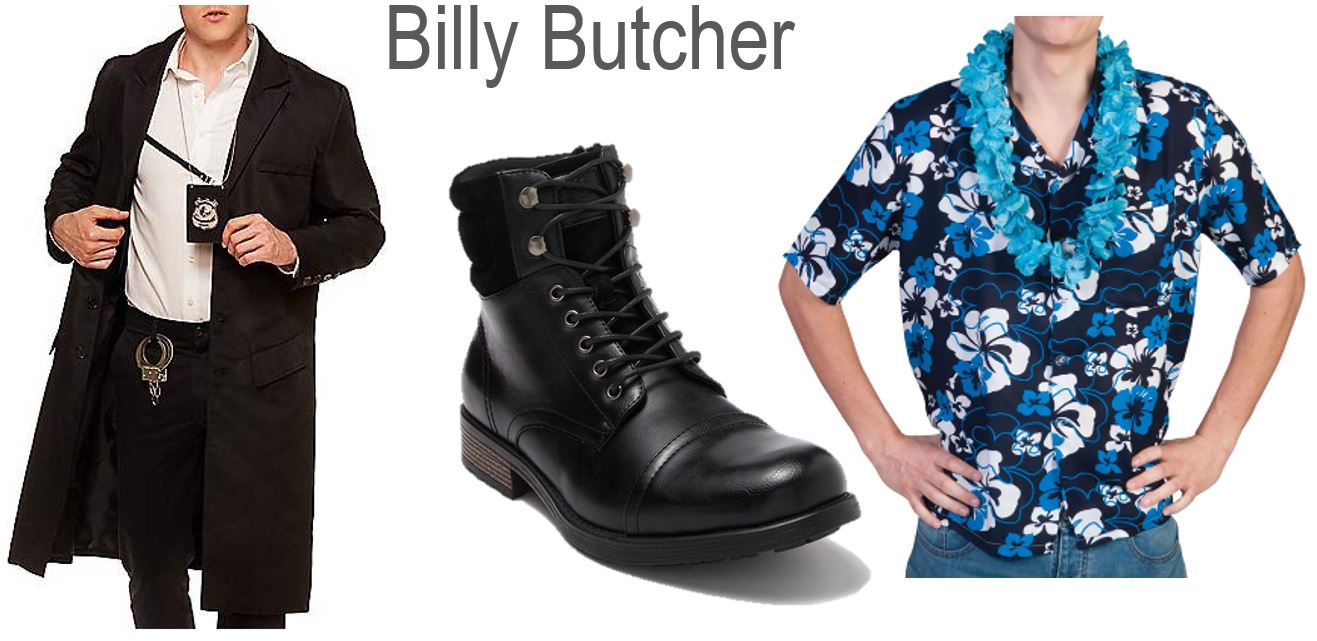 While he may have a serious hate-on for the supes, Butcher wears pretty much the same thing just as if it were a uniform. That makes him pretty easy to costume, starting with his ever-present long coat, which you can get from Spirit Halloween for $49.99 and his butt-kicking boots, which we found some by Hawke & Co for $29.97. Last but not least is love of the luau. We pulled this blue hibiscus shirt off Halloween Costumes for a sweet $14.99.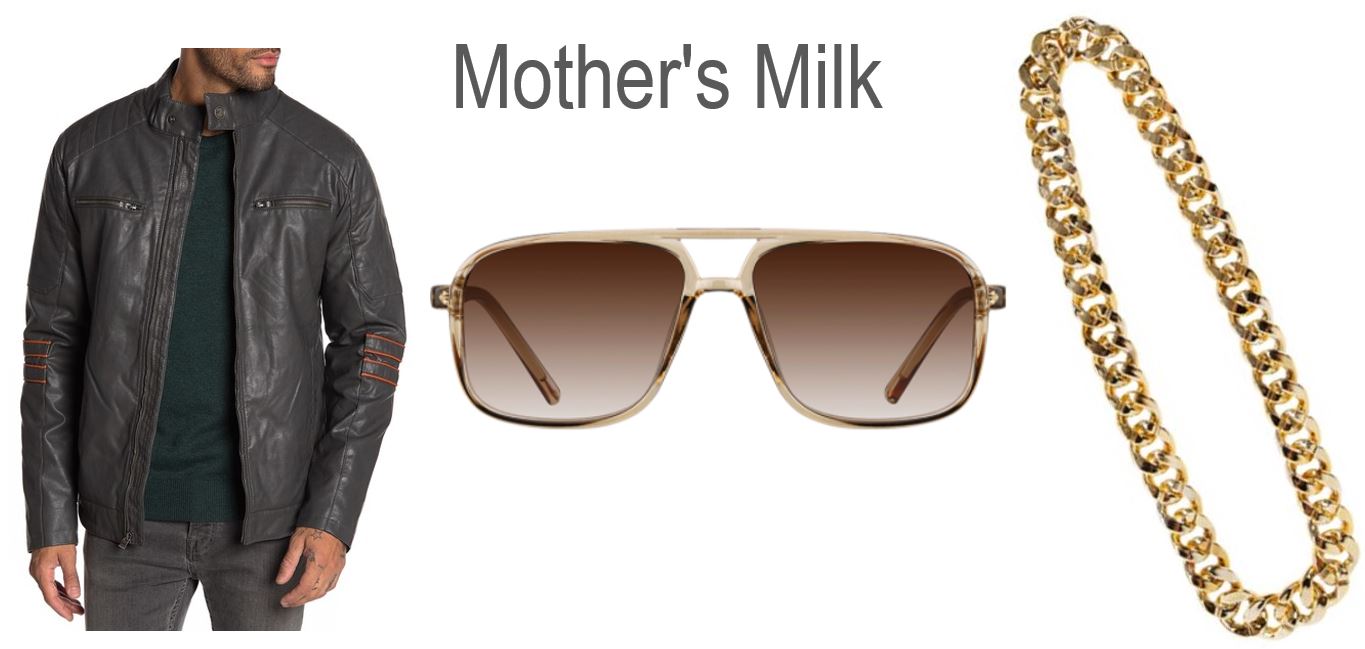 If Butcher is a psychotic Captain Kirk, then M.M. is his streetwise Mr. Spock. The most grounded of all the Boys, he is also the one you really don't wanna mess with. Costume-wise, he's pretty much a trifecta of jacket, shades and chain. This XRAY Faux Leather Moto Jacket we found is right on target for just $49.97. Add a deluxe thick Gold Chain from Spirit Halloween for $7.99 and some super chill Aviators from Zenni Optical for $6.95 and you've got yourself an outfit with attitude.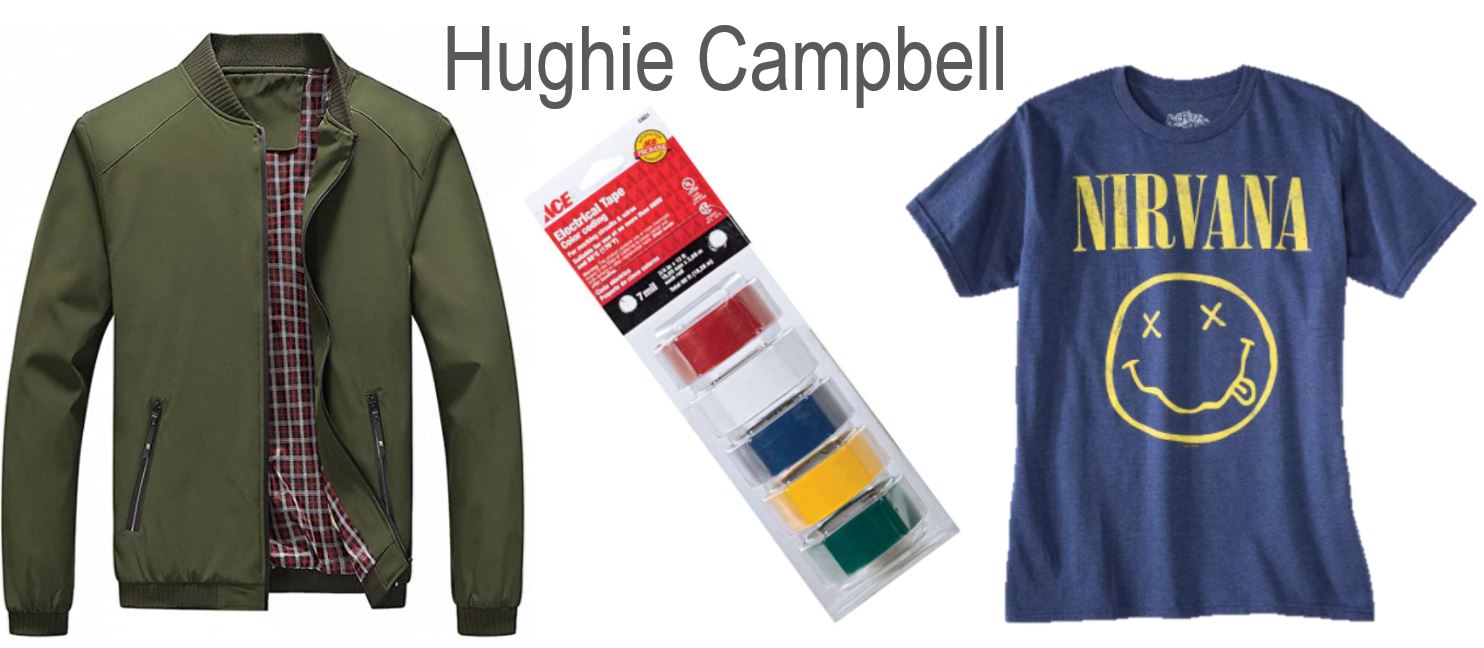 The trick to pulling off Hughie's costume is "the jacket". And yeah, there are some prop stores you can go to for a hundred bucks and get the real deal. Or you could get a little DIY for a quarter of the cost. Start with a plain green windbreaker, like this Lentta Men's Slim Softshell for $29.99. Then "add" the yellow and white stripes that run along the left side of Hughie's jacket using a little electrical tape. We found a multi-pack from Ace Hardware for $2.99. Last, Hughie has a penchant for wearing band tees of all sorts. Wear one of his favorites, Nirvana for only $12.99.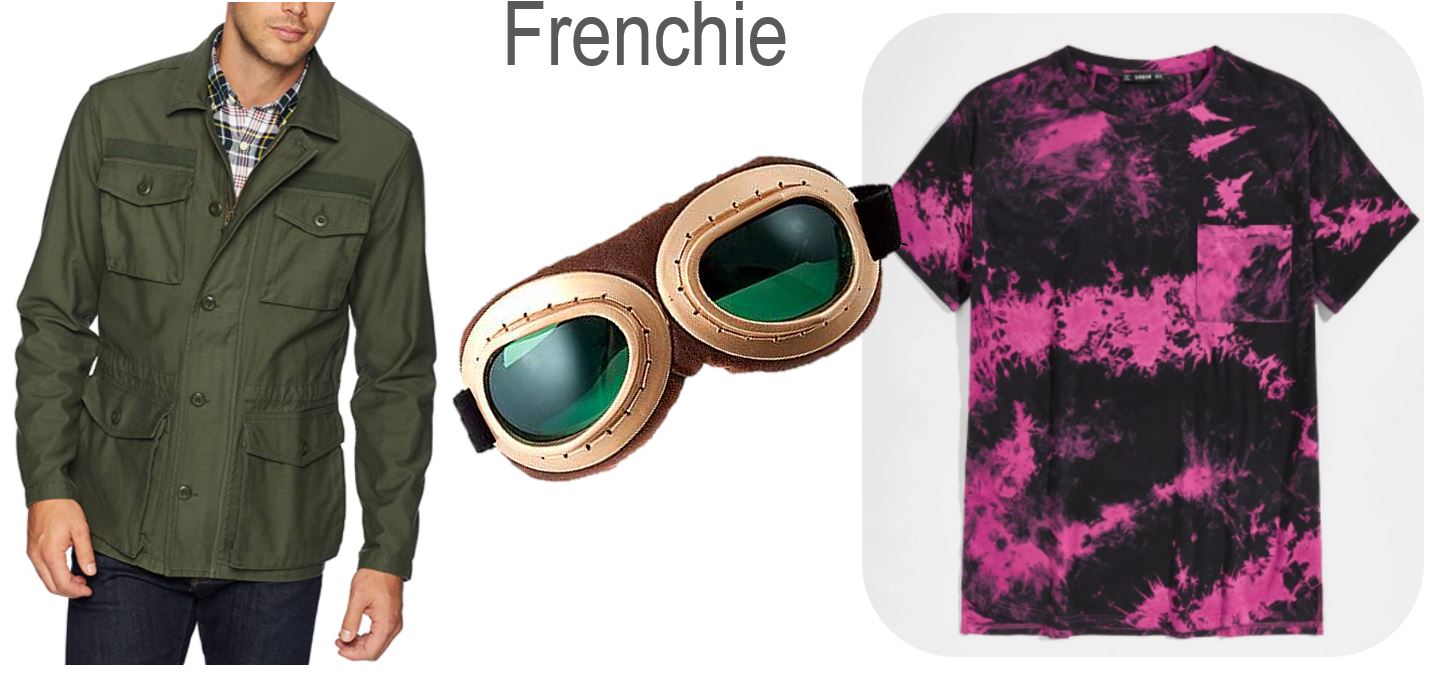 Bringing the mad chemist of The Boys to life means adding a little military, a little punk and a lot of crazy. Easy start is with this Goodthreads Military Lightweight Jacket for $50 from Amazon. Pop an acid colored Tie Dye Tee underneath like ours for $12.00. Only thing left is some mad scientist looking Chemical Googles, like these from Spirit Halloween for $12.99. The drugs and explosives you'll have to find yourself…
SUPER TROOPERS
When the number in your crew hits five, consider a costume career in law enforcement. This collection of costumes is (no pun intended) super easy to pull off. No really!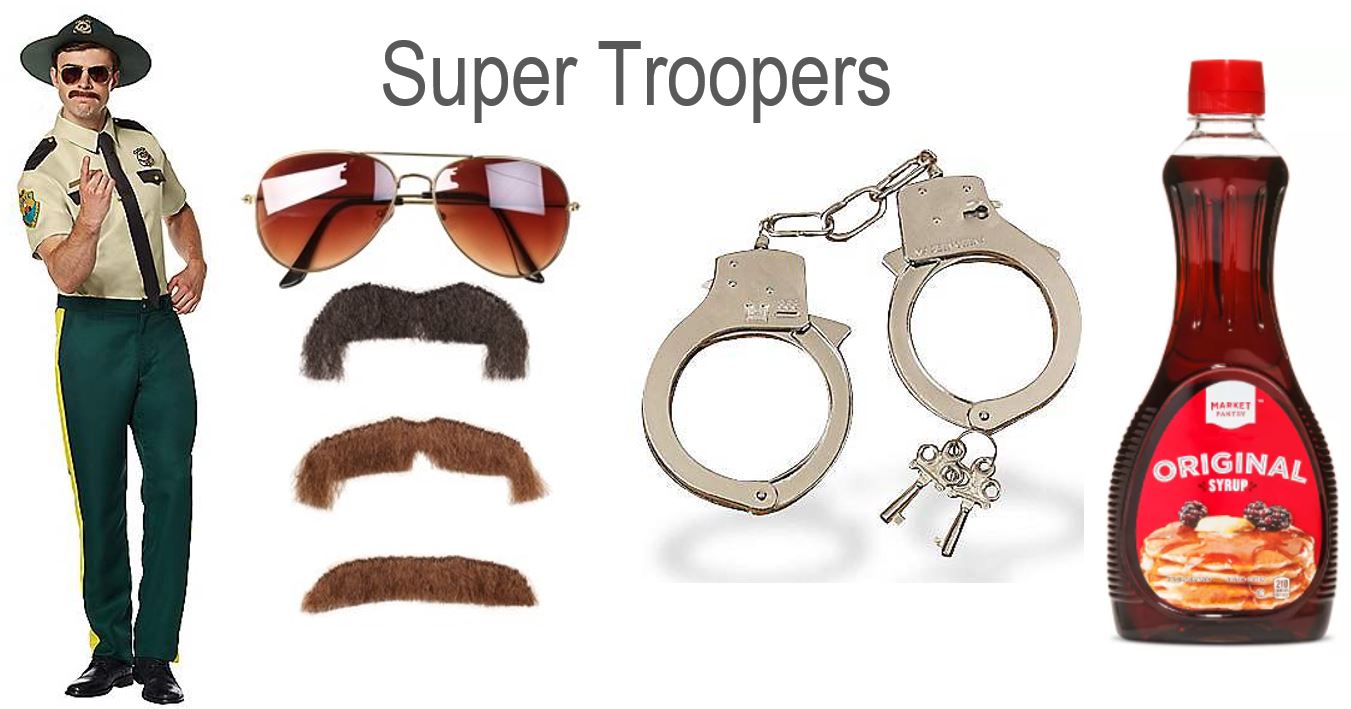 First stop is the Spirit Halloween store where each of you can find your size of Super Troopers Costume for a quick $49.99. For $12.99 more you can skip over to the Halloween Costume store and buy the Super Troopers Mustache Kit. Extra credit for your team can include Metal Handcuffs for $5.99, aviator sunglasses from Zenni Optical for $6.95 and complete it all with a few jugs of Pancake Syrup from Target for $2.19 each.
RESERVOIR DOGS
Last but not least, if your crew includes up to a half dozen, you might need to get a little colorful…name wise that is. Tarantino's low budget film about six criminals and a heist that goes wrong is a true classic for film aficionados everywhere.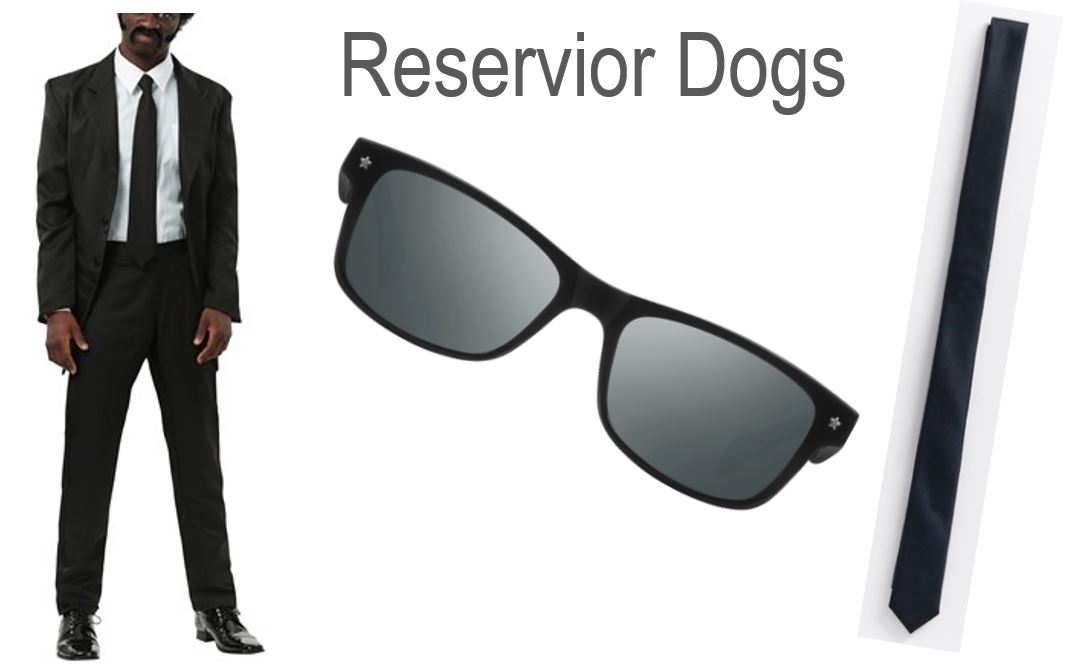 Best part of pulling off this group costume is, much like the Super Troopers, you can each grab yourself an already made costume from Halloween Costumes for $49.99. Then all that's needed to complete are some black rimmed shades from Zenni Optical for $12.95 and a super skinny black tie, like the one we found for $9.50 on ASOS.