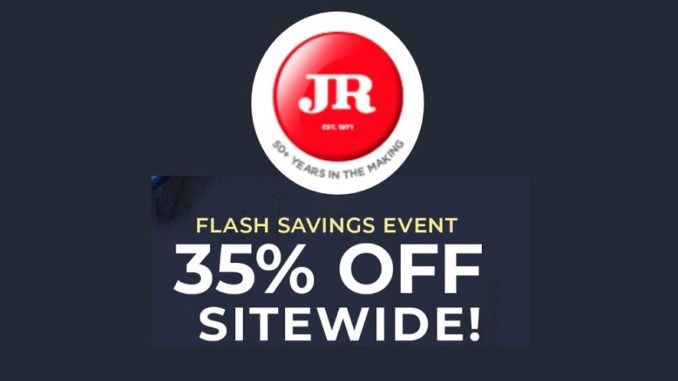 From a humble local tobacco shop in 1971, JR Cigars has grown into one of the most popular online cigar shops and a hugely loyal customer base. Why is that? Decades of experience, combined with uncompromising pursuit of quality at a reasonable price….that *might* have something to do with it.
Interested in trying out some of their amazing offerings? Now is the time…as in literally. Right. Now.

JR Cigars is having their 5 Hour Flash Sale today. Starting at 1 pm and going just until 6pm (Eastern times for both) you can score 35% OFF site wide items, just by using the code 35NOW-1 at checkout. Seriously.
Not sure what to try out? Our editors are sharing their fast five favorites for you, along with quick links to go and get them before this sale is gone. Enough talk, let's get into it!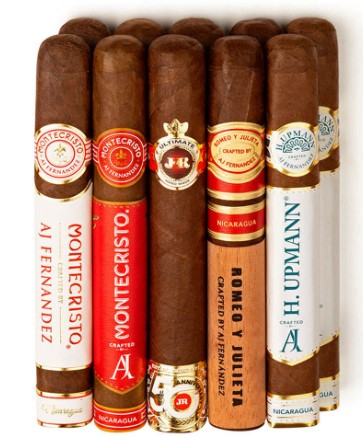 Got a bad case of 'analysis paralysis'? Why not go for a sampler? This 10-count sampler set has a combo of some of the most popular brands on the market, with 90-plus ratings to boot. You'll get 2 each of the H. Upmann Crafted By AJ Fernandez Toro, Montecristo Crafted By AJ Fernandez Toro, Romeo y Julieta Crafted by AJ Fernandez Toro, and the Montecristo Crafted by AJ Fernandez Limited Edition Toro. This is the sample set your humidor has been waiting for!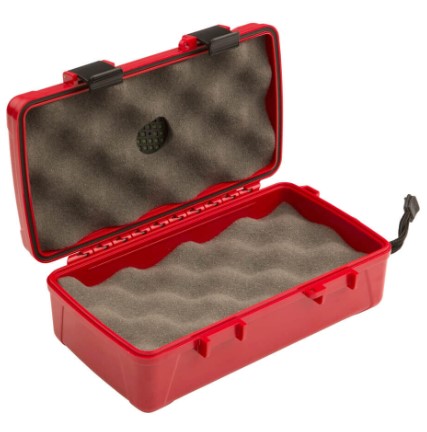 Speaking of humidors…we're guessing you've got a least an invite or two to some upcoming summer events where you and your friends are planning to partake of some quality cigar time. Whether it's a summer wedding or just some warm nights at a great destination, don't leave your favorite sticks at home. This stylish portable cigar humidor will ensure up to 10 of your vacation-worthy stogies travel safe and sound.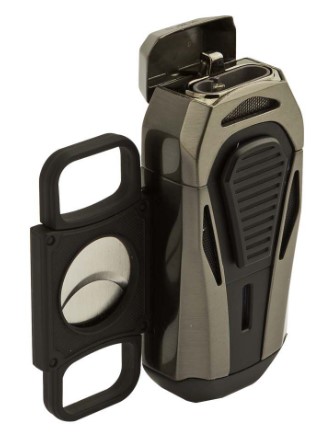 With its patented pyramidal triple-jet flames, slim-profile ignition, and wide air intake, the Colibri lighter isn't some one-and-done Bic. Colibri has been making top quality cigar lighters since 1927 and their gunmetal, triple jet version here is built to last a lifetime. Buy it for yourself or as a kickass gift. It even has an easy to read external fuel window technology, so you'll always have it at the ready.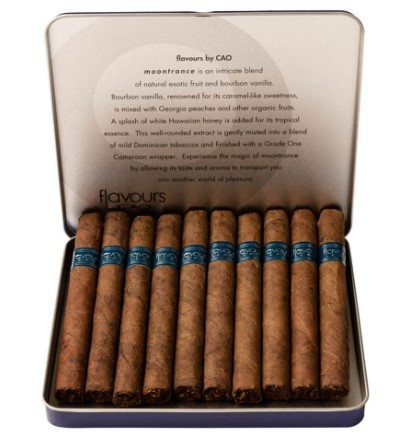 Cigarillo lovers, this deal is for you. Aged Dominican fillers wrapped in a Cameroon wrapper with Connecticut Broadleaf binder, Moontrance are one of the best selling cigarillos of the CAO Flavours line. Considering the combo is a mouthwatering blend of essences of bourbon and exotic fruit…no wonder why it's such a favorite.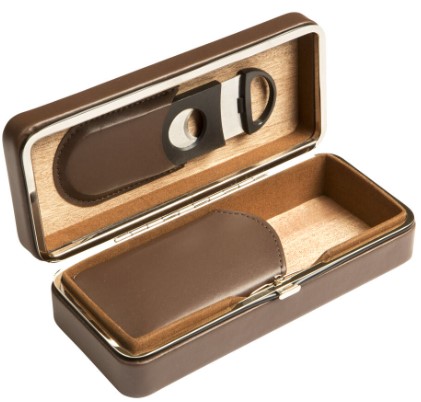 Looking for a last minute groomsmen gift that doesn't suck and won't break the bank? At under $35 bucks each, these handsome, top-grain leather cigar cases by Prestige are just what your guys will appreciate. Each case holds two 7- 7.5" Churchill-sized cigars and comes with a built-in, super-sharp cutter that easily slides out of its pouch for quick access. Wedding saved. YW.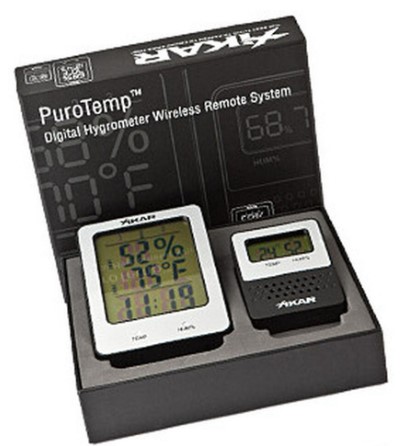 Finally, this one is for the cigar lover who needs an effective way to monitor his growing stash across multiple humidors. This wireless hygrometer is able to monitor the temperature of up to 3 different humidors at once with an easy to read digital screen. Technology truly is a beautiful thing.