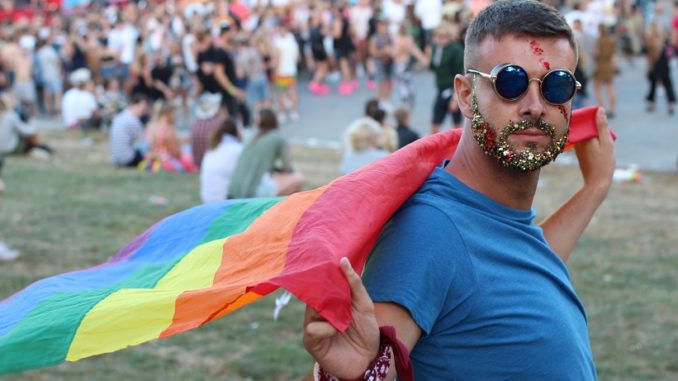 We have 10 great Pride outfits that will have you feeling seen.
In a tumultuous year where acceptance and understanding are still evolving, this year's pride celebrations hold an unprecedented significance. Providing a vital platform for the LGBTQ+ community and its allies to unite, express ourselves authentically, and advocate for social change, pride celebrations not only foster a sense of belonging and empowerment, but also to educate and inspire the broader society. In 2023, these events play a crucial role in amplifying diverse voices, challenging discriminatory norms, and promoting a more inclusive and accepting future for all.

Of course, these annual gatherings of love, acceptance, and self-expression provide the perfect platform to showcase your unique style and make a statement. Whether you're a fashion-forward trendsetter or new to the scene, we've got you covered with ten fab pieces to add to your already fabulous self.
THE EYES HAVE IT
Sunny days call for excellent shades. And if you're going to be out and about enjoying the scenery, squinting your way around is no way to go. Of course we all know UV protection is paramount, but that doesn't mean you have to settle for boring. We've found not one or two, but three fantastic options that are *chef's kiss* perfect for celebrating in…
Starting with these limited edition, rainbow mirrored beauties by Blenders. Not only do they offer 100% UV protection up front, they come with an extra layer of protection in the form of multi-colored side shields (to keep the glare off from any angle. Side angle not your thing? They come off in a snap. No cap.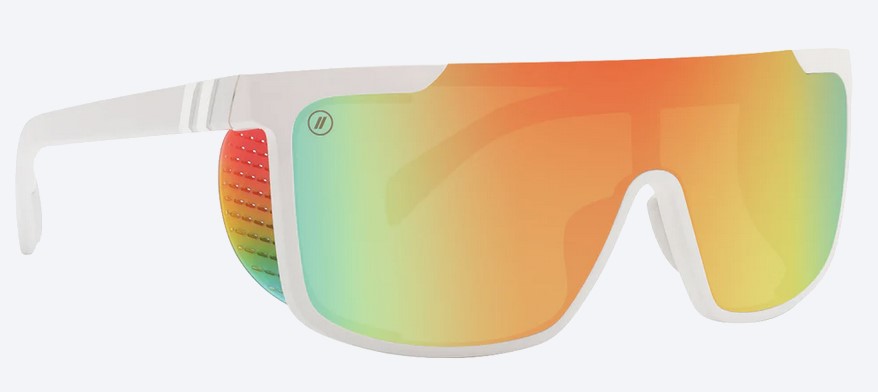 Show your transgen pride with these Mary Janes from Knockaround. The unisex sizing shows off lenses with full UV400 protection, along with some seriously sleek gold metal arms. A little retro, with a whole lot of fun.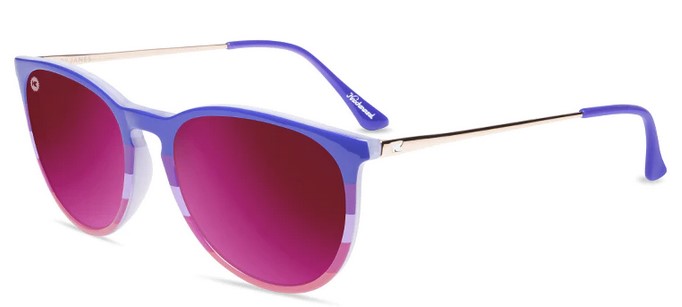 Bold and joyous, here's another fantastic find from Blenders. The North Park X2 in Pride not only showcases superior strength and clarity (thanks to their PureBlend lens) but the rainbow is everywhere from lens to tips. They even laser etched "Love Is Love" on the lower lens edge, and 100% of profits from purchase goes to supporting the San Diego Pride organization. Why is this not in your shopping cart yet?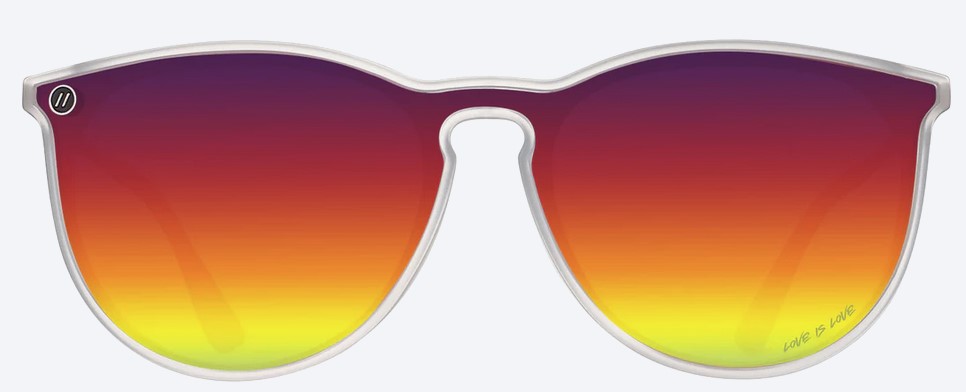 HATS OFF TO YOU
Sunglasses? Check! But what about keeping that steamy sun off the rest of you? There's a hat for that. In fact, three of them that will have you looking dusted…
"Let love be your legacy". South African designer Rich Mnisi wrote that reminder in a letter to his younger queer self, and today it thrives in the adidas x Rich Mnisi Pride Collection. A celebration of self-expression, imagination and the unwavering belief that love unites, the creation of this hat explores fluidity, color and patterns. Of course the coolness factor of the abstract print slays pretty well on its own, too.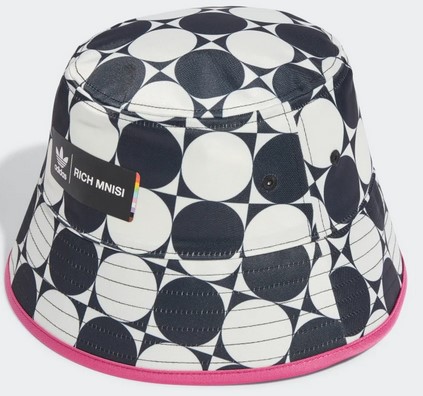 Ready to show off your…rooster…well, Goorin Bros has the hat for that…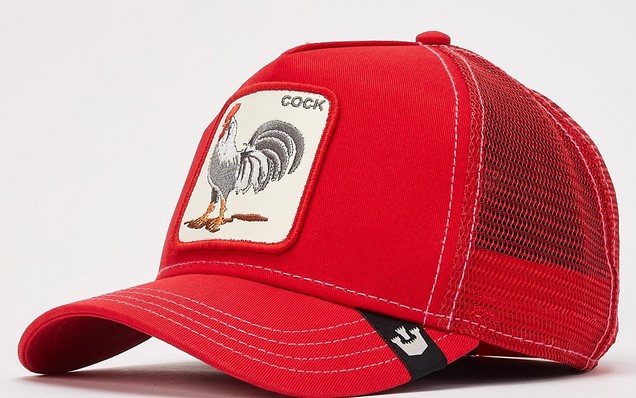 And because every rainbow deserves some some big bling…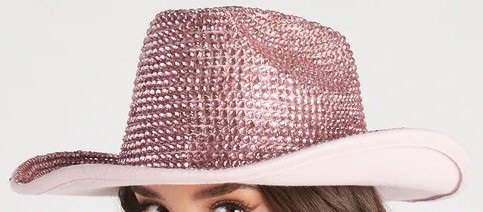 CLASSIC STAPLES
With plenty of accoutrements and glittery trappings abound, sometimes it's good to start with the basics and build from there. Here are a few classics, with a nice 2023 vibe.
Need something to go with that amazing cowboy hat? How about this crewneck tee featuring a colorful graphic of musician Orville Pack? Wearing his signature fringed mask and cowboy hat, this online-only piece is a limited edition collab between GLSEN and Target.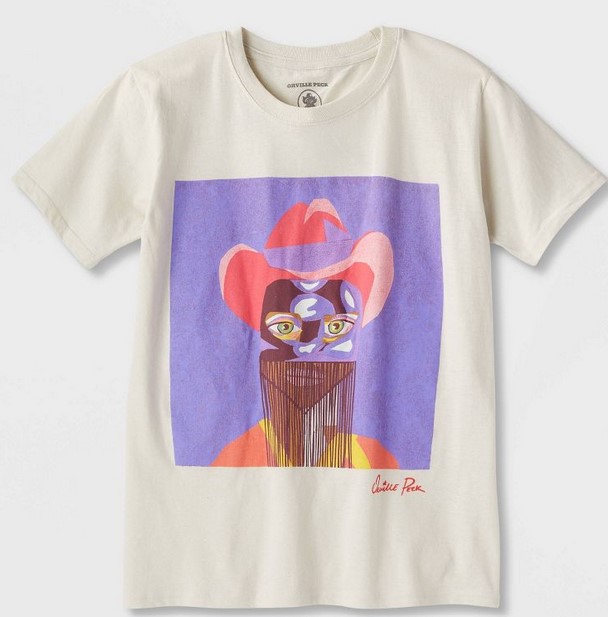 Yes, an obvious one, but rainbow shorts are classic for a reason. Because dancing around in the month of June could leave you a hot mess. These white rainbow trunks from Tipsy Elves are 4-way stretch in breathable performance material that's super fast drying. So yes, they werk.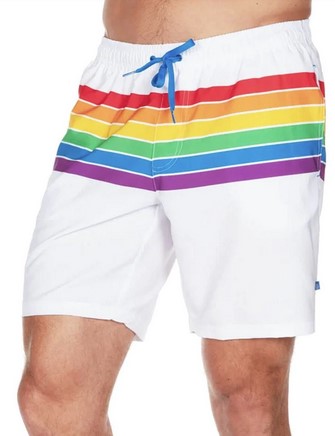 Because you're going to need to stash your stuff and all your merch somewhere! Water-resistant polyester construction this bag is bigger than a belt bag, but smaller than a standard pack. Oh, and it comes with oodles of interior pockets for putting things securely in their place, plus two outside pockets for items you need on the quick.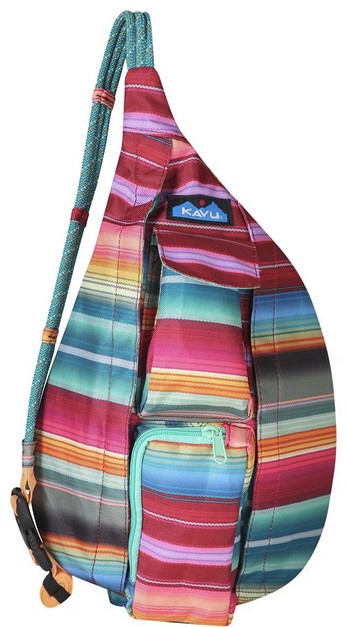 And because you're going to be on your feet all day. Ultraboost sneakers from adidas are made to keep marathoners happy and dancing…we're pretty sure they'll do the same for you.