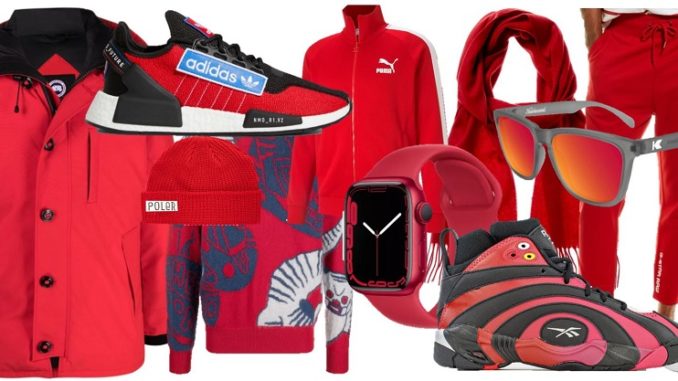 Is your all-neutral wardrobe in need of a wake up call? Take a cue from designers this season and inject some color.
Reds, ranging from vermillion to cherry to scarlet, are showing up in one-off color punches. Interested in learning how to rotate in this statement color? We'll show you how to get the look right with 20 pieces your wardrobe needs now.

FOOTWEAR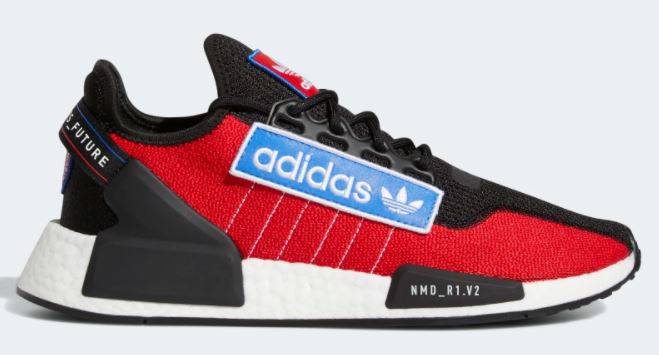 One of the easiest ways to sneak (ouch) this season's bright red into your wardrobe? Bright reds may be difficult to pull off in dress shoes (circus references come to mind), but they look right at home on a great pair of sneaks. Adidas' NMD_R1 shoes are really trending right now. Double the attitude and grab a pair in Team Power Red.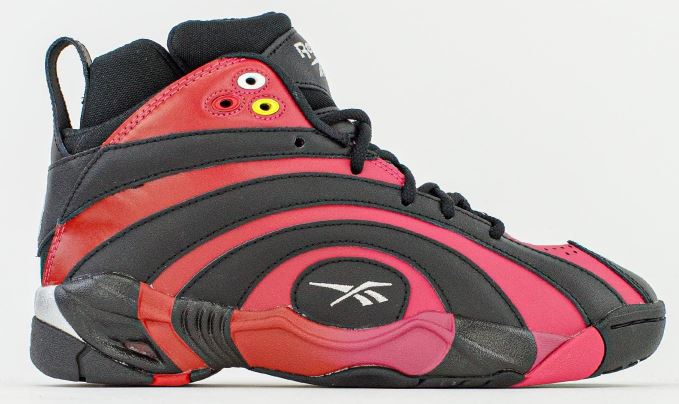 Another recent sneak drop that offers the opportunity to go big red or go home is the much anticipated Reebok collab with a heavy dose of Dame D.O.L.L.A.'s re-do of the Shaqnosis. A perfect invitation to bring some bright into your looks.
EYEWEAR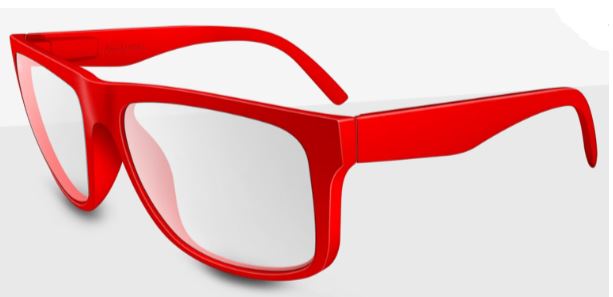 Your confidence will show right on your face with these bold red-framed, blue blocker glasses from Knockaround. The wayfarer frame style looks great on just about every face, and your eyes will thank you for keeping them from going red over hours of computer time.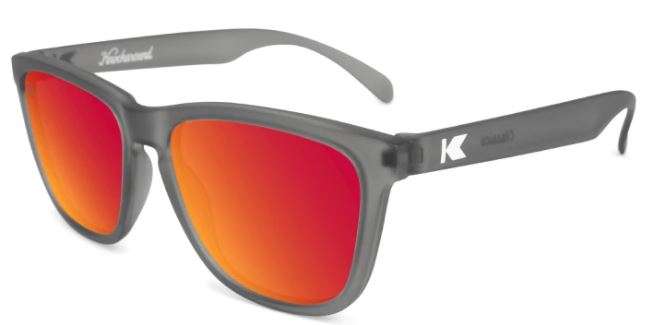 Speaking of protecting your peepers, why not try flipping the script and show off your red in your lenses instead? These impact resistant, UV400 protection sunglasses sport, as the name implies, major orange-meets-red sunset vibes. And seriously, you cannot beat the price…
RED SWEATER DAYS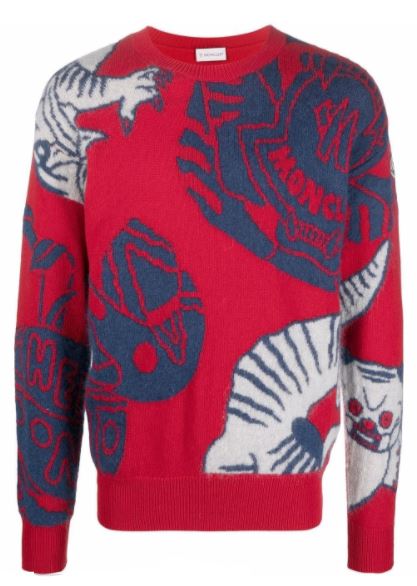 Bright colored knitwear is a staple for F/W 2021 and few colors of the spectrum draw the eye like bright red. This playful knit sweater from Moncler's new season is a stellar example of the trend.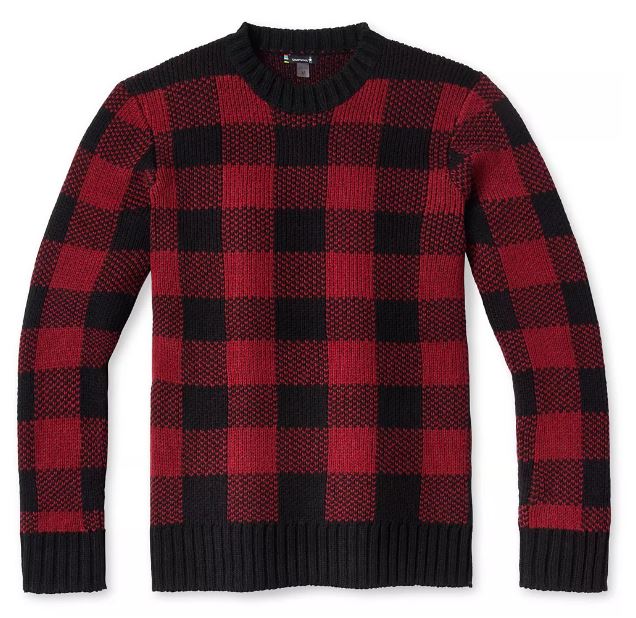 Checks, please! Check patterns have always been a good bet but this season the print is back in a big way…especially the checkerboard pattern. What's nice about this option is the brightness of the red is countered nicely by the toned down neutral of the black.
If any brand knows how to work bright red, it's Polo Ralph Lauren. This cable knit, complete with OG logo, is the perfect mix of 90s retro, refreshed for today.
SLACKING OFF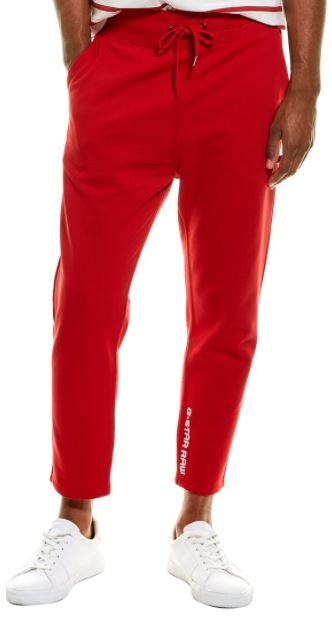 Red pants? Yeah, they can be tricky. The key is to keep them as the main event, letting everything else in your look stay in the neutral gear. These sweats by G-Star will add a great color punch to your streetwear looks.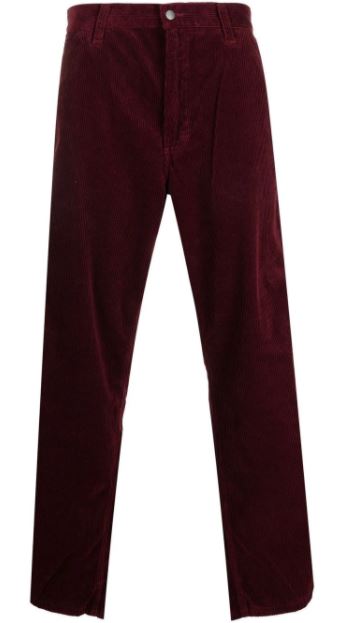 As we said, red can be tricky with pants. If you're open to some red infusion but just not 100% ready to pull of a brighter tone, these cords by Carhartt lean more cranberry than cherry on the color scale. You're welcome.
JACKET REQUIRED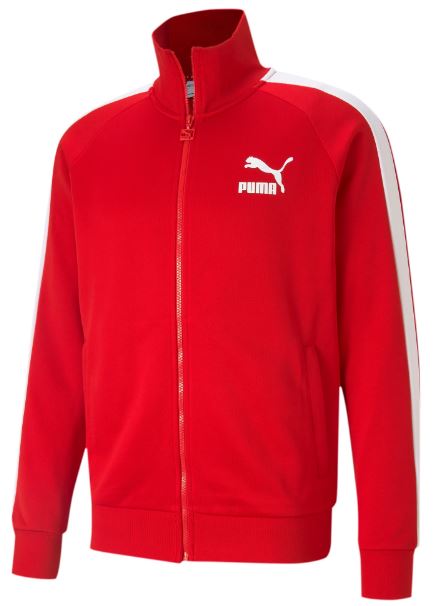 This iconic 90s style is doing a kickflip back into wardrobes everywhere. Perfect with a roomy pair of skater jeans, or add it as an unexpected color punch to neutral business casual outfits.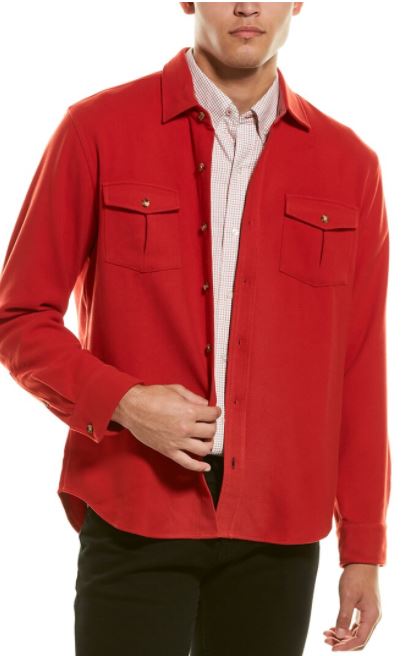 Speaking of trends, if you've been meaning to add a Shacket or two into your fall rotation, it's a great opportunity to experiment with bright red. This one from J. McLaughlin will layer great with your favorite jeans and a gray or winter white hoodie.
HATS OFF TO YOU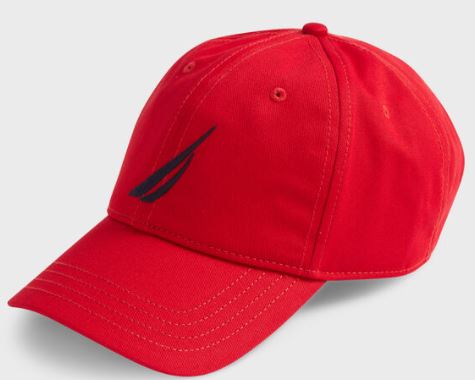 Much like with sneaks, hats in bright colors are an easy add. Especially true for the ball cap. This one from Nautica keeps it clean and straightforward, with a minimalist logo.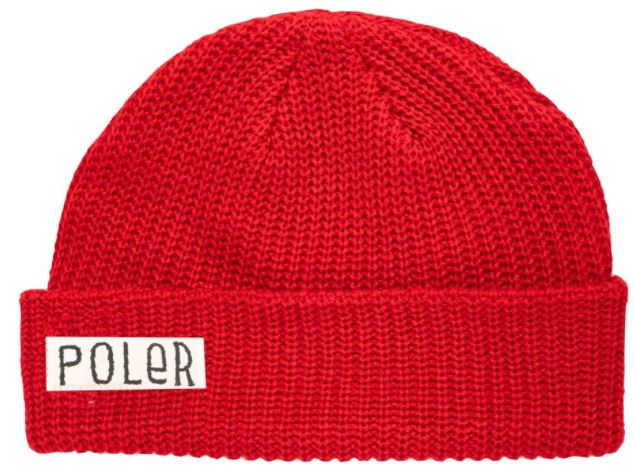 For when the temperature requires headgear that's more substantial, you can easily swap into a comfy beanie (like this one from Poler) and still keep your red on.
OUTERWEAR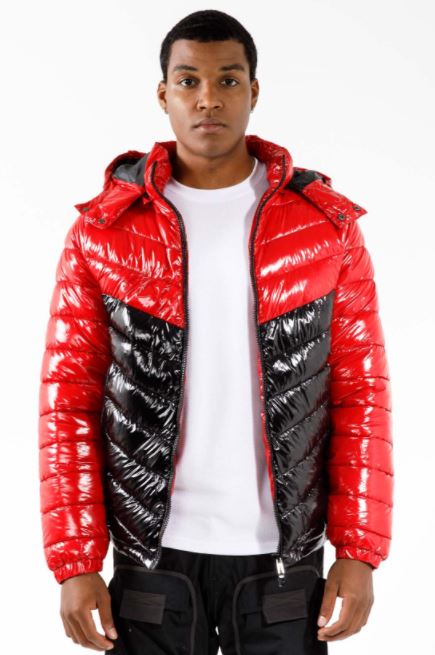 There's something about being outdoors that allows brighter shades to seem right at home. Case in point, this luxe-shiny puffer jacket by I FE.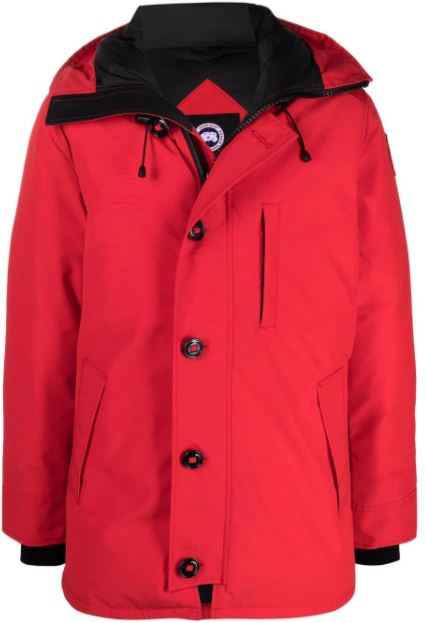 Here's another example. You really cannot go wrong with a Canada Goose parka, especially when it's in the company's iconic red rouge color.
HONORABLE MENTIONS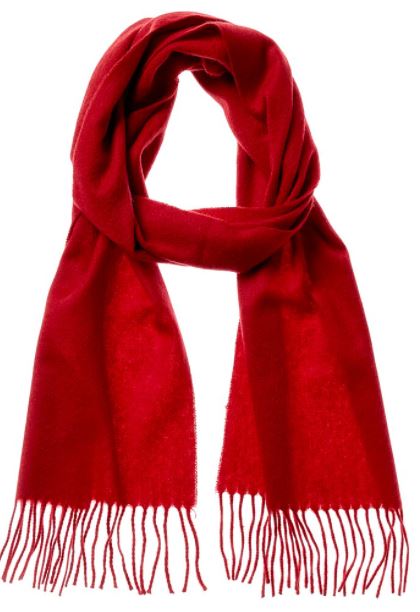 This crimson cashmere scarf can be a quick dash of red to your outfit without much of any commitment needed.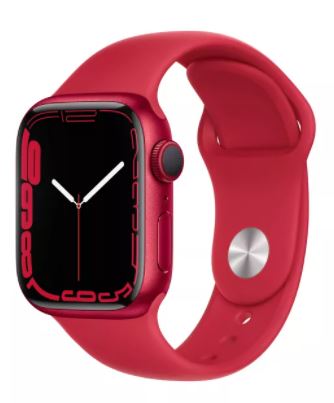 The Series 7 watch in candy red? You bet your sweet Apple!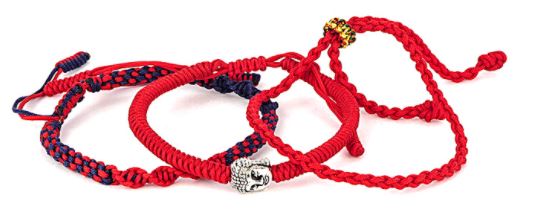 Okay, if you're seriously gun shy on intro'ing some red into your game, these Buddha bracelets by Jean Claude are about as easy as it gets.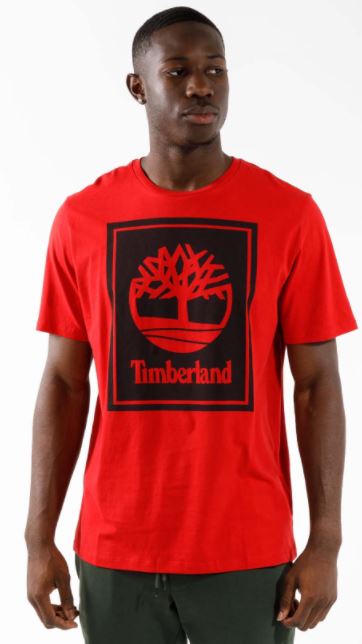 Our final red-rotation item also works for novice level introduction. Tees make for a great gateway item when you're experimenting with any bright color really. This one from Timberland skews a little more vermillion, making it work with a broad range of skin tones.