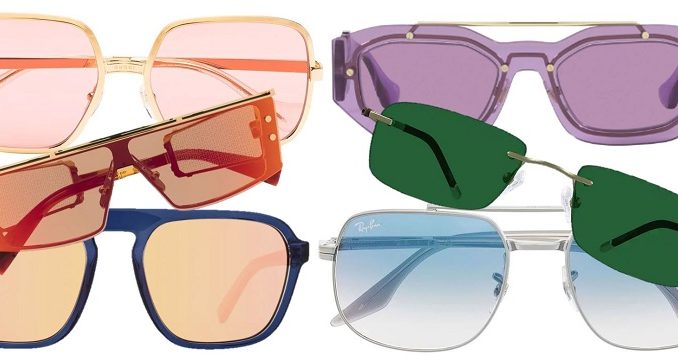 Black and brown will forever be the classic lens shades. It's simply a law of the universe. But this season, thanks to the combined forces of 70s and 90s nostalgia, colored lenses are once again front and center as a way to take your look to next level.
Like any bold choice, every guy has their own level of fine line between daring and over the top. One man's adventurous is another man's garish…and so on. That's why we've broken things down in this article to levels, from striking but classic to dauntless drip. There are no wrong answers here, just really cool specs ready to freshen up your S/S 23 look.

CLASSICALLY BOLD
Think these are mutually exclusive? Think again. Just because you prefer a classic style doesn't mean you settle for boring. The trick is to stick to iconic frames, such as keyhole or wayfarer, in traditional muted colors. This way it's the lenses that take center stage while the overall look remains stylish.
Starting with these stellar shades from Blenders, called the Meister in Sugar Mac. The classic keyhole frames in handsome dark blue allow for the peachy-amber lenses to create contrast in a lowkey drip way.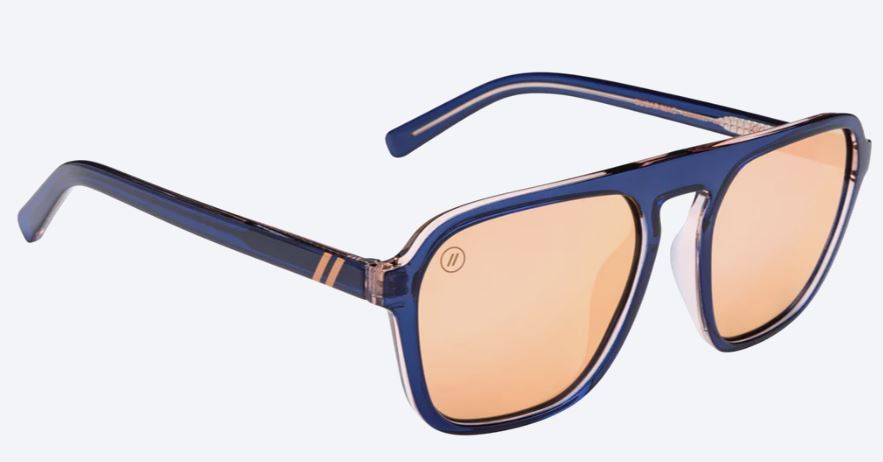 (on Sale NOW from $59)
When it comes to iconic, it's hard to beat Ray-Ban. These silver-framed double bridge fellows are pure OG, but with a redo twist in gradient blue. From their new collection, these are sure to become an instant classic.

Of course, if you are looking for an investment piece, these rose-hued sunnies from Gucci are a solid choice. Pure 70s vintage framework meets early aughts red. All you need is a deep-collared leisure jacket and you're ready to hang with Cliff Booth anytime.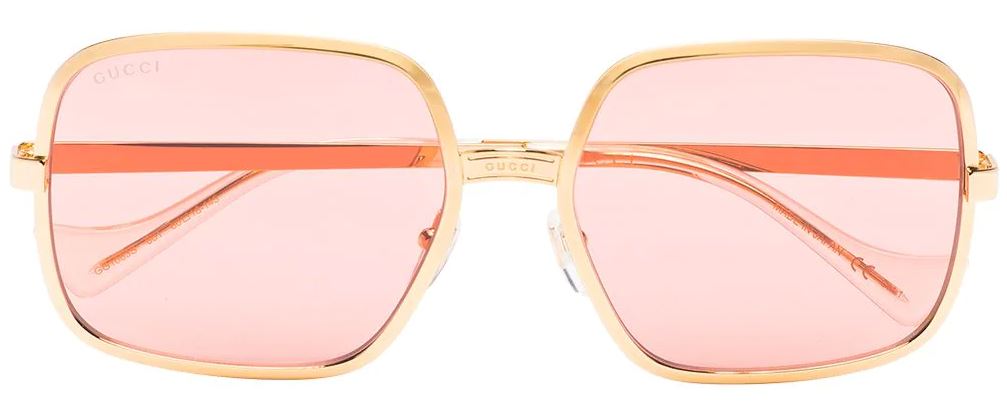 Moving up to the 90s and those evocative rimless frames that ruled, this pair we found on Zenni gets a '23 upgrade with super strong titanium metal pieces and a 'dark as the forest at midnight' pair of green lenses.

LEVELING UP
Next up, when you're ready to get a bit more daring, these shades deliver. Adding a sporty frame into the mix takes things up a notch.
Perfect case in point, these Crimson Night shades from Blender's Millenia X2 collection. The Blender's team describes them as "rich, dark red, mirrored lenses with an unrelenting presence and a zero-curvature aesthetic that demand to be seen".  We say these forward looking fellows need to be in your rotation asap.

If we had to define these Oakley shades in two words? Pure steeze. The frameless design and super sporty look on these Subzero Prism glasses will elevate your off duty as easily as your athflow.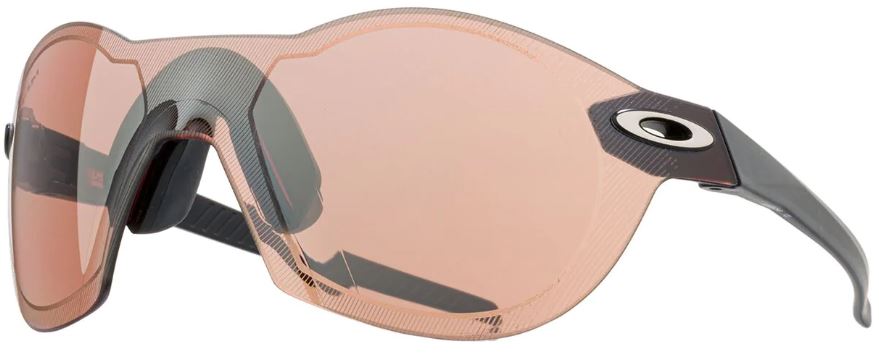 What do you get when you combo a sport style in a textile-inspired pattern and polarized yellow lenses? Have a look at these brand new releases from Knockaround and you'll know. Only problem we have with these, is that they're limited time only Special Releases. In other words, grab 'em while you can.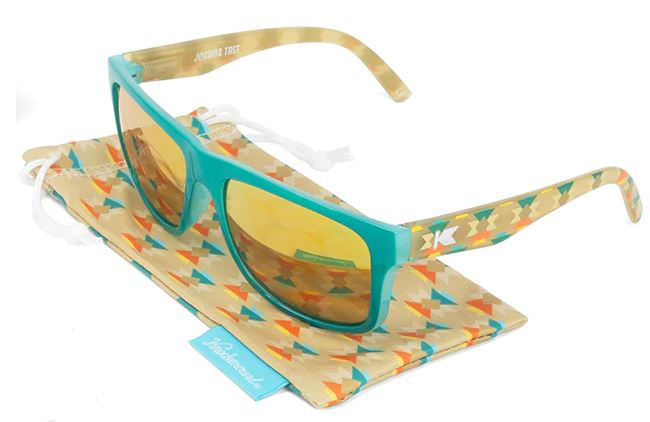 These Unisex white frames by Simplify are channeling some serious vintage D&G vibes. Lucky you, these versions won't require your attendance at any auction houses, but they do pack a high value look for a lot less.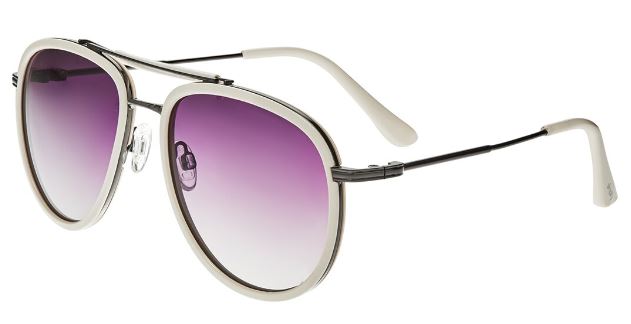 (on Sale NOW from $85)
GO BOLD OR GO HOME
Finally, for those whose seek accessories that slap, these are shades that will not disappoint. Everything about them is a conversation that wall flowers need not apply.
More is always something you expect from Versace. These dark violet, irregular frames are no exception. Something you may not believe about them though, is how we found them at such a steal. YW.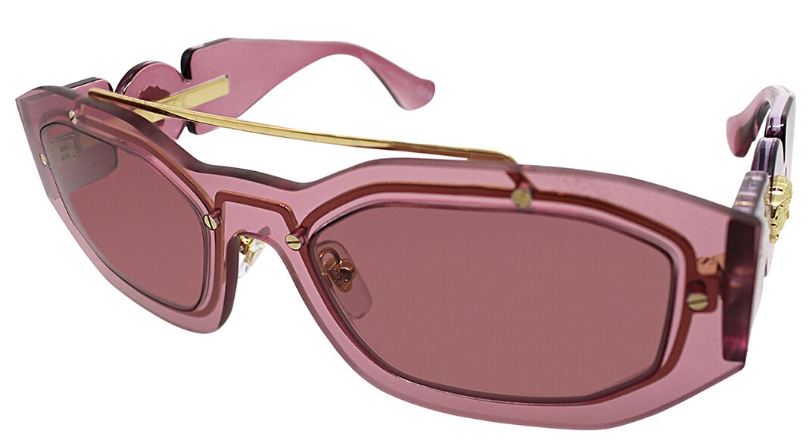 (on Sale NOW from $345)
Craving something a bit more après ski? These head-turning, high-tech lenses from Oakley will not disappear in the crowd. Pushing the boundaries of frameless architecture, these lenses gradient from red-gold in the center into dark purple towards the temples.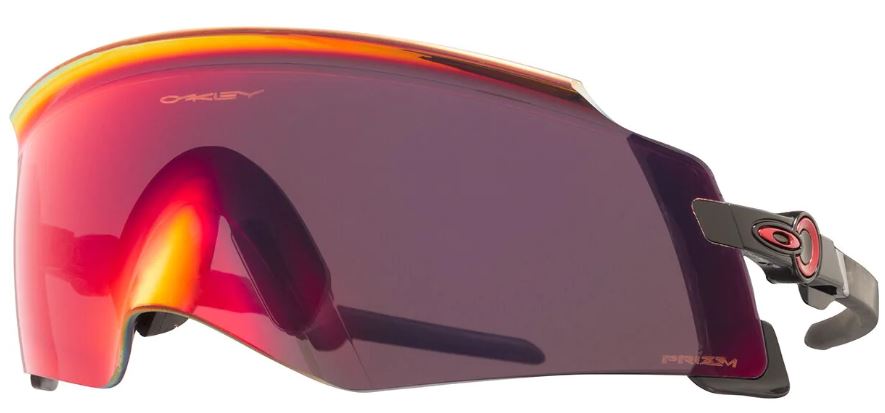 Quality and style doesn't always have to come with a hefty price tag. These shield shades from Blender's premium Vault collection are the limited edition Vault VI. The Falcon style frame in blue and black is the perfect canvas to display the Vault VI's mirrored blue lenses. It's a great price for all that 'wow' factor.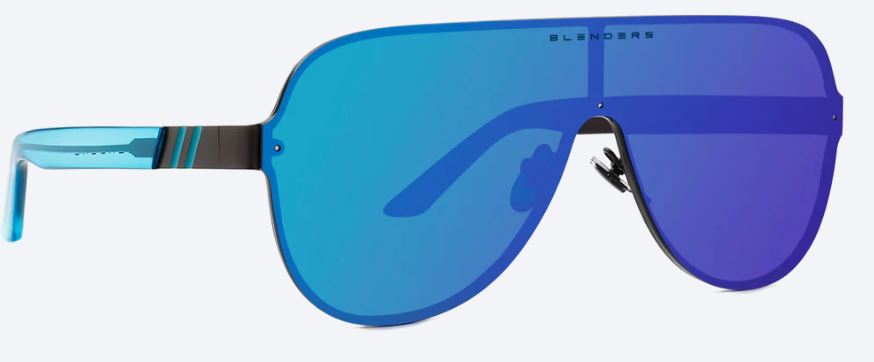 Is price point really no object? Then these Balmain square frames from their new season, deserve some serious consideration. The cut out detailing and heavy gold hardware marry perfectly with the blood orange lenses.