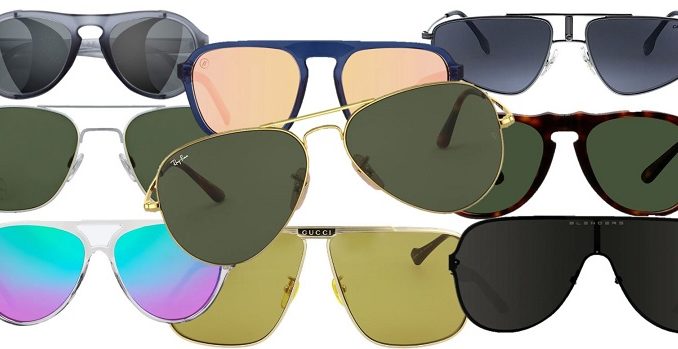 From the OG military to 80s teardrop to mirrored and multi-colored, our Editors scoured across all price ranges to bring you their top guns.
Blame it on a *little* sequel of a film that literally became the highest grossing movie of the year, but aviators are rocking like rocket fuel (apologies there, DJ Shadow).

In no particular order, here are fifteen of our favorites, as scored by our accessories editors…
Starting with these handsome boys that combine another huge trend of this season – transparent frames. Courtesy of Blenders Eyewear, they're polarized with blue-purple mirrored lenses. These guys are a medium to large fit, so they're great for balancing out a longer, rectangular or oblong face.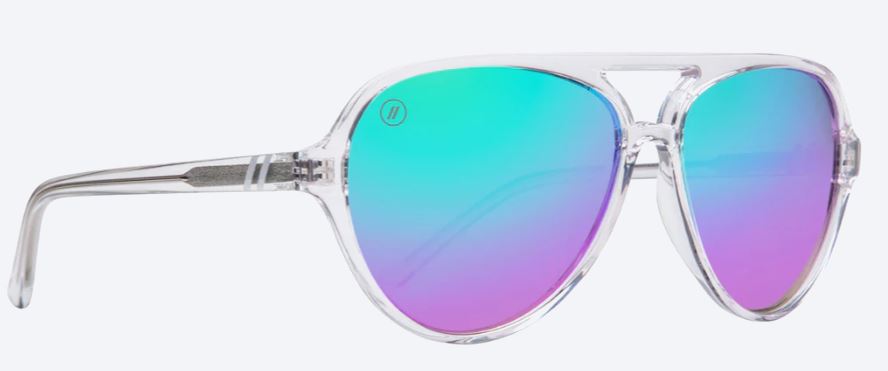 Looking to go waaaay back to one of the OG aviator styles? Originally released in 1939, the Ray-Ban Outdoorsman sports the vintage rubberized brow bar (originally designed to keep the sweat away from the eyes) and the full ear curl-around temple tips. For the aviator classic connoisseur, few frames get better than this.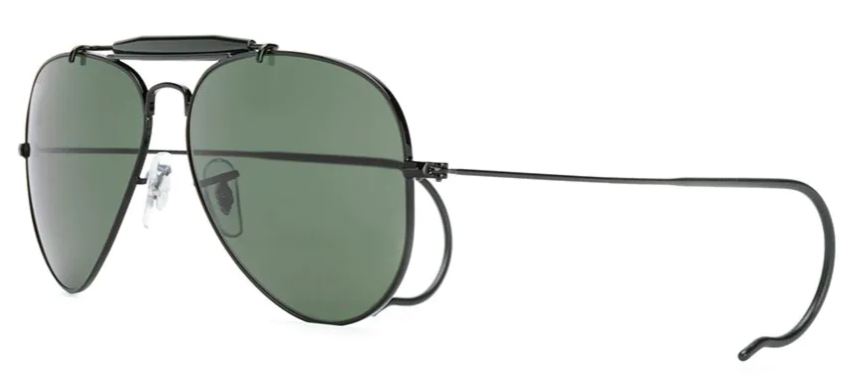 The name's Bond…James Bond. And the shades? Well if you're a Daniel Craig fan then we bet you noticed those amazing Tom Ford aviators he wore in Skyfall. The original Markos are still out there if you can find them. Or you can go for the gold with the brand's Clark Gold aviators (which as the name implies are gold frames). Fair warning, this one is an investment piece.

If you're less Skyfall and more Soulja Boy, then join the Gucci gang with this decadent aviator. Normally priced at over half a grand, we found this iced out pair for a struggle price. YW!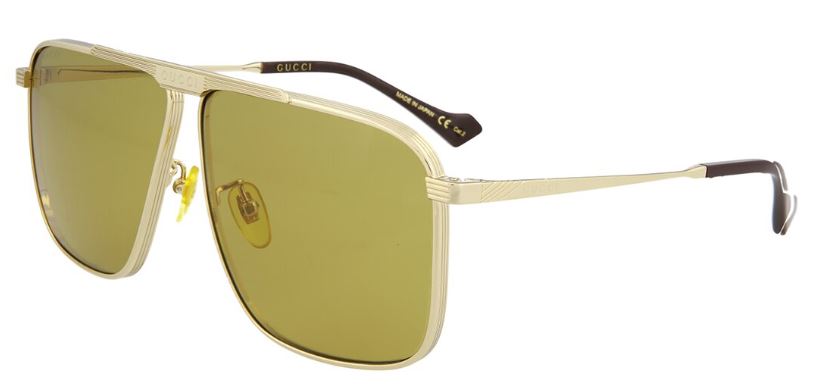 Craving an aviator with a bit more 70s flair? Then the Sugar Mac is your new best friend. Everything from the dark blue frames to the peach racing stripes and champagne-colored lenses make these shades the envy of any character in "The Serpent". Wide lapel suit jacket and turtleneck fit? That's up to you.

Newly arrived for the 2022 fall season, Krewe's haute take on the modernized aviator are small-batch made with one-of-a-kind custom pattern designs. Hand crafted with a lifetime warranty. They don't come cheap, but if you're a fan of the brand, you know they're worth it.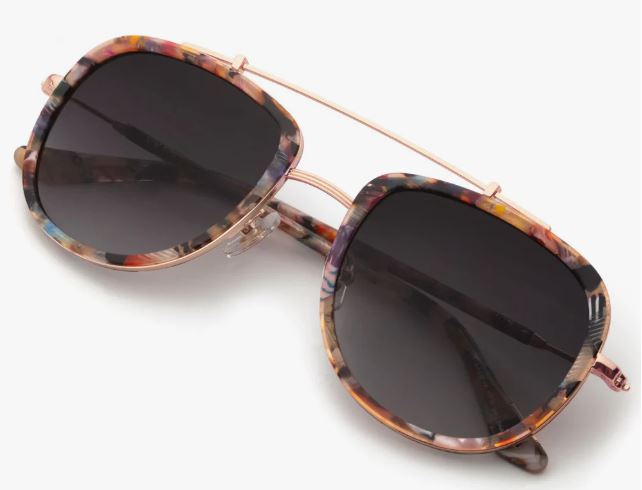 If sustainability is your top of mind, these bamboo carved aviators from Earth Wood are eco-friendly and sustainably sourced. Durable, sturdy and naturally antimicrobial, these bamboo frames will last for years. And when it's time to say goodbye, you'll feel great knowing the bamboo parts are 100% biodegradable.

With such a cool juxtaposition of traditional and modern, these Marc Jacobs aviators easily made our list. The iconic tortoiseshell coloring is made fresh with an updated hexagonal frame face.

Remember those elongated, futurism shades that Brad Pitt wore in the early aughts that kinda took over the universe? Here they are, back and in aviator form.

Okay, there are those times when you just need a pair of cheap but good looking shades. These super-mirrored style shades from Aeropostale costs you less than 2 Pumpkin Spiced Lattes. Are they made to last? No. Will you cry if you lose them on the river, or vacay or camping? Definitely not…which is kinda the point.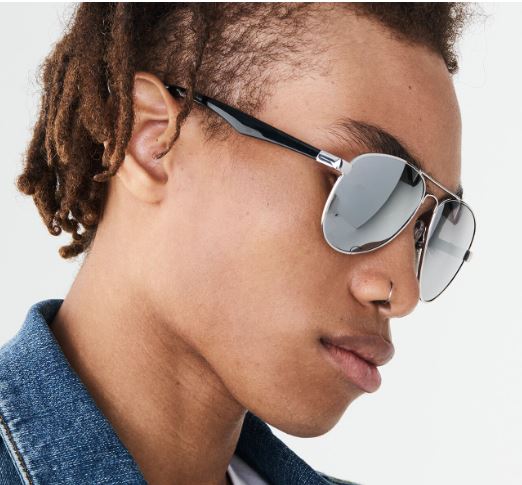 Are you looking at me? Yeah we are. These are the frames that graced Robert DeNiro's character throughout the classic film "Taxi Driver". Not enough for ya? How about the fact that they were worn by the entire Apollo 11 crew when they went to the moon?? These guys are made to take a serious beating without missing a beat.

Speaking of old school Hollywood, the Persol 649 aviators were an absolute favorite of racing-enthusiastic stars like Steve McQueen and Paul Newman. Carve out your own piece of history wearing these with your slim fit pants and best knit wear collared shirt.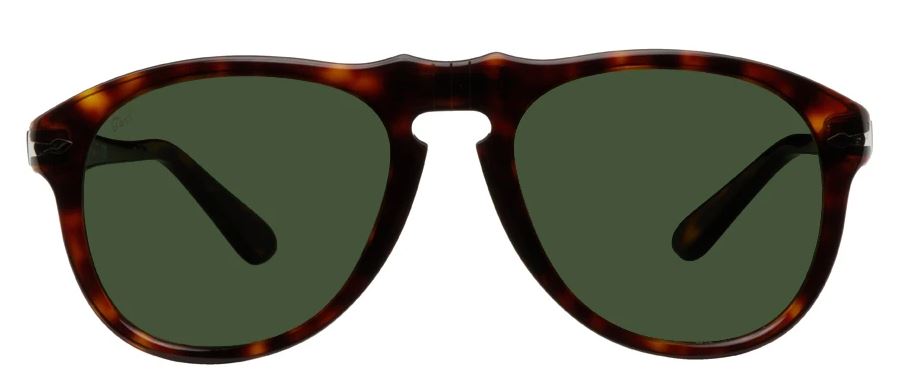 So what's the Hollywood elite up to now? Shield shades are having a serious moment. These black on black versions from Blenders are perfect for adding that final touch to your off-duty drip fit.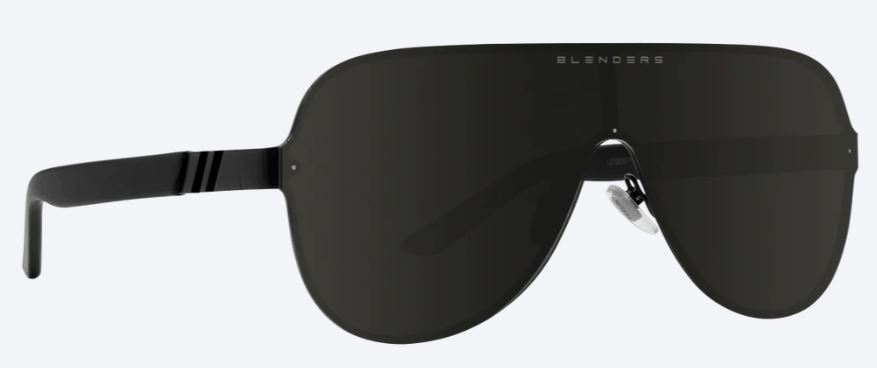 Combining the cool of an aviator with a sporty twist, these beauts by Sunski are made for hitting the slopes, but they'll look just as awesome even if the only cold thing around is the ice in your drink.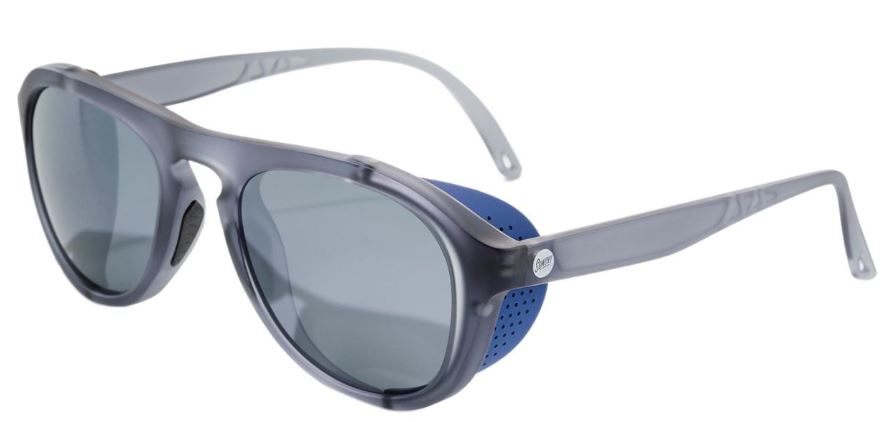 Okay, we know, we know…how can you have an article about aviators without including the version that dominated the eighties and secured itself into the sacred sunglass land of timelessness? Simply put, you absolutely cannot…