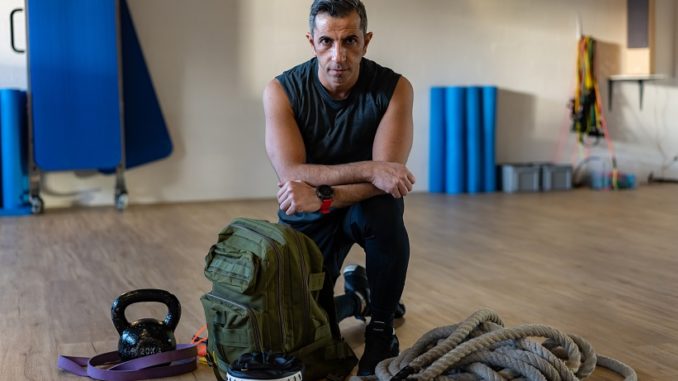 Welcome to 2023, fellow gym goers. This year more than the past three combined, you're in good company. According to more than a few surveys out there, over 84% of fitness resolution makers are heading back to the gym.
If you're one of these, or if you never left, our editors are here to help you start the new year off right. We've been hunting for new gadgets and gear, as well as the tried and true items you're gonna absolutely want to stash in your bag (after your shoes and clothes of course).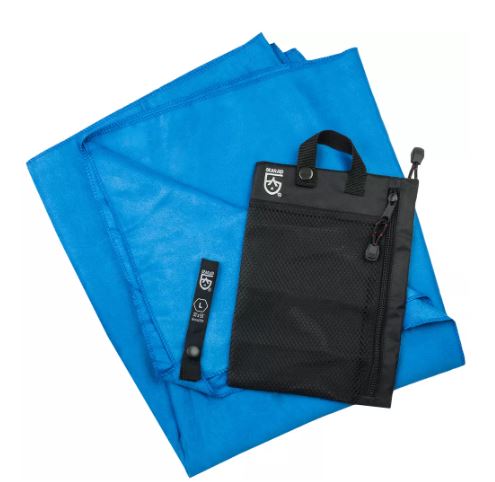 Showering after your workout does more than just sink the stink. It's scientifically proven to boost recovery and reduce soreness by getting the lactic acid out of your system faster. But most gyms these days either don't offer towels, or will charge you upwards of ten bucks to use theirs. Bringing your own ensures you know it's clean and free of any harsh chemicals (sensitive skin guys, you know how that goes). Of course, stashing a soggy towel in your bag isn't always ideal, which is why this quick dry microfiber towel from Gear Aid is first on our list. The size is generous (slightly bigger than your standard bath towel from home). The microfiber is both soft and dense, and absorbs up to 5 times its weight in water to dry you off fast. That said, it is itself quick drying, so just a couple wrings and you're good to go.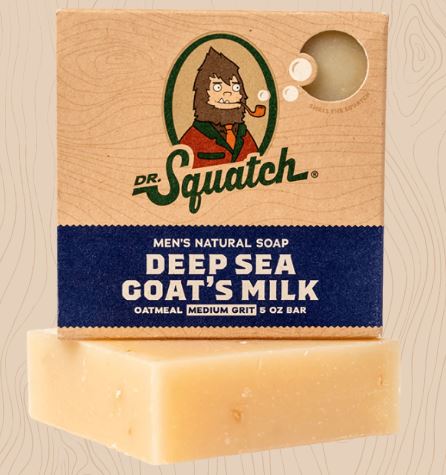 Speaking of showering, do we need to tell you to avoid that chemical awfulness coming from your gym's shower soap dispenser? It's free for a reason, bro. Like a good work out routine, treating your skin with the right ingredients will keep it healthy and make a noticeable difference you can see and feel. We have a great article that goes into much more detail on this matter, but for this list we're recommending Dr. Squatch's Deep Sea Goat's Milk bar. Why goat's milk? It's a natural ph-balancer with alpha-hydroxy acids that rejuvenate and moisturize your skin, while natural oatmeal gives the perfect amount of exfoliation (as in, good for everyday use). The scent is clean, so it won't compete with your other scented products. The bar will last you a good long time, plus it's much more space efficient than carrying a big liquid bottle around. Oh, and if you're worried about it getting mushy over time, Dr. Squatch has a burlap linen bag for ten bucks that you can pop your bar into after use. It'll dry out your bar without causing cracking or making it lose its shape.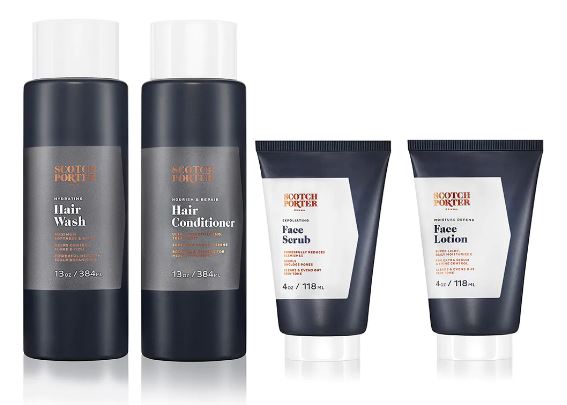 Now that we're talking skin care routines, let's axe the Axe already and focus on some adulting. Scotch Porter's daily hair and face collection not only smells good, it's good for you. The shampoo and conditioner contains kale protein which is a nutrient rich blend designed to condition, moisturize and strengthen hair. The face scrub uses horsehair extract to gently exfoliate and clean without stripping away the healthy oils of your skin. And the face lotion contains Tumeric root, which is excellent for blemish prone skin, as it is a natural antiseptic and helps to keep bacteria from spreading. The hair product scent includes a combination of lemon, bergamot and amber, while the face product scent includes woody ambergris, dry musk, and some spicy citrus notes.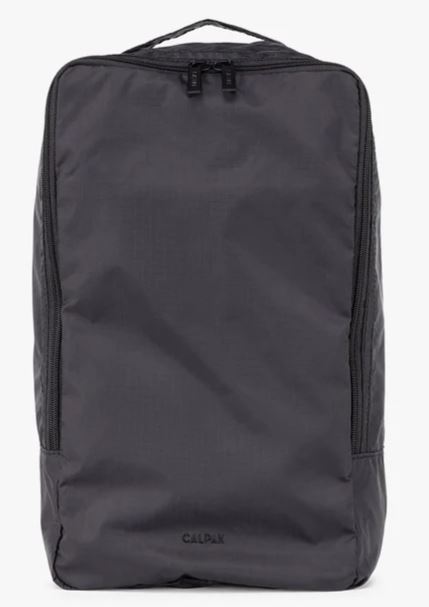 While we're on the subject of adulting, are you still stashing your sweaty shoes in some random plastic bag and/or worse, one of those extra-size zip lock bags? Unless you're enjoying your role as a mildew farmer, get yourself a proper shoe bag. This handsome fellow from CalPak is actually one of a set (so bonus, you can use one for the gym and keep the other for your travel luggage). The strong-as-nails ripstop nylon is water resistant (so easy clean) and the wide zip around makes popping your shoes in a painless procedure. There's also a small mesh pocket inside for stashing your socks.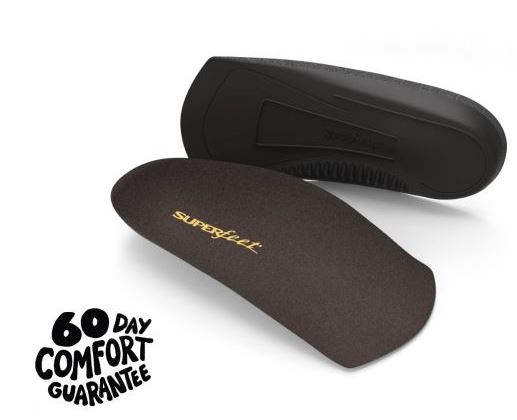 Anyone who puts in long hours on the treadmill or at the HIIT sessions, is probably already a fan of recovery sandals. We definitely are. But if you're like most morning gym goers, you're heading to work straight after…and we're pretty sure those OOFOS are not office-appropriate. That's when stashing a pair of Superfeet's EASYFit insoles in your bag can make the difference between keeping in step all day and dealing with foot fatigue. The patented orthotic design hugs the arches and cradles heels to combat foot fatigue, while the soft microsuede reduces friction and rubbing (welcome relief for any blisters or post-run hot spots). Despite the serious cushioning, the 3/4 versions are slim fit and will easily slide into whatever work shoe you're wearing for the day. Oh yeah, they're also odor reducing. Nuff said.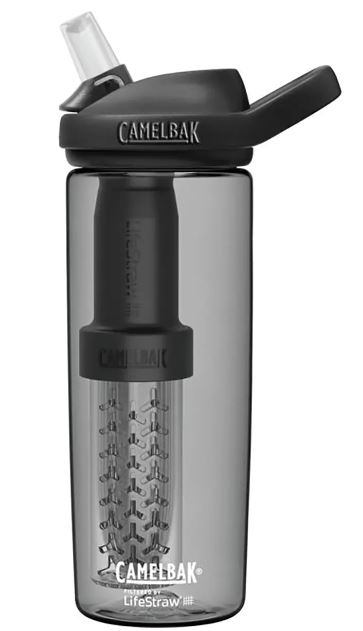 For those who take their hydration seriously, this should be your gym water bottle. The Eddy + is sip-friendly and spill-proof when open, leak-proof when closed, and easy to carry. But the real technology at play here is the LifeStraw filtration system. Water is filtered twice to remove bacteria, parasites, and microplastics, as well as reduce lead, bad taste, chlorine and other unwanted chemicals. So no matter what the quality of the water at the gym may be, you know your hydration is the absolute best.

It's the OG and still the best (according to our editors). Goes on smooth and dry, never greasy. It's sweat and water resistant, made with allergen free, plant-derived ingredients that are child safe, vegan approved, and never tested on animals. You can apply it to thighs, neck, feet, arms or anywhere your skin gets rubbed the wrong way. It's fragrance free and when you're finished with your work out, it comes off easily in soap and water. Plus you really cannot beat the price because that ten dollar stick will last you a long, long time.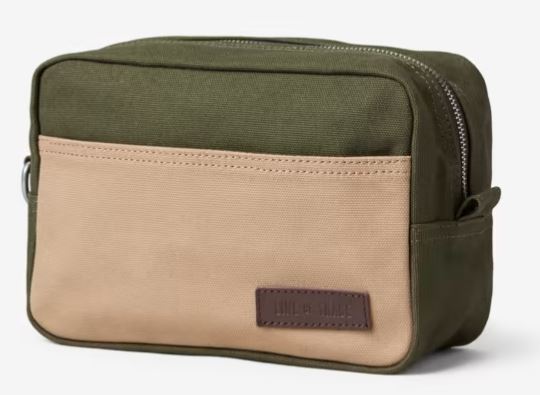 Again, let's not go into discussions about plastic zip locks. To keep your toiletry items together, a dopp kit is the way to go. This one made by Line of Trade is a Bespoke Post best seller for a reason. The heavyweight cotton canvas and double-stitched exterior wears like iron and will only get better-looking with age. Inside there are elastic organizer loops, a toothbrush holder and a small interior zipper pouch. Having everything in its place will ensure a well executed post-shower routine.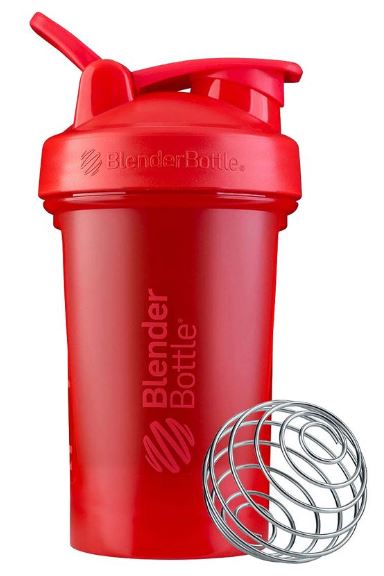 When you're done with your reps and ready to powder up, this classic shaker from Blender Bottle will quickly whip and blend your post workout protein. At 20 ounces, it's a goldilocks size, perfect for the standard 1 to 2 scoop ratio. The secure flip cap ensures against drop spills while the adjustable carry loop keeps things hands free. The whisk ball easily pulverizes what you put in there, so you can feel free to add peanut butter, applesauce, yogurt…even a banana to your shake.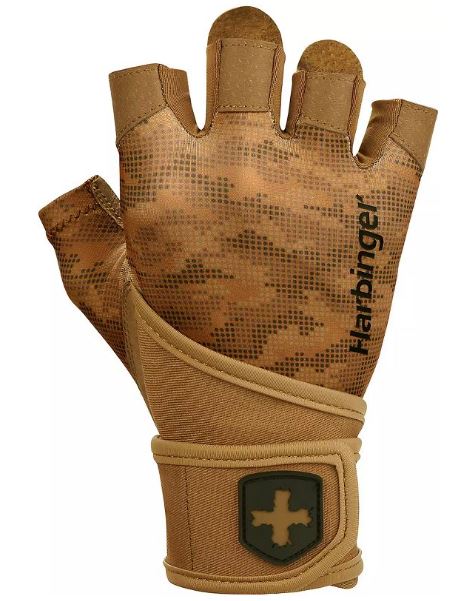 One of the most trusted brands in lifting gloves, Harbinger's Pro Wrist Wrap is perfect for everyday moderate to heavy lifting. What puts this glove specifically on our list? First, the 4 way stretch performance fabric makes hand movements feel natural (great for grabbing those kettlebells). Second, their perforated 2-piece leather palm offers enhanced breathability and ventilated comfort during long workouts. Lastly, the integrated wrist wrap gives top notch stability that you'd normally find in a glove twice the price.