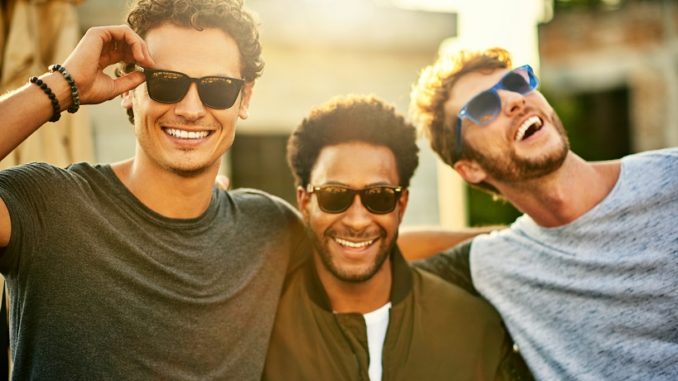 From 70's to super sporty, the summer shade trends are here. Time to stockpile before the sun gets scorching…
Sunglasses are an essential part of any fashionable guy's wardrobe. Not only do they protect your eyes from the sun's harsh rays, but they also add a touch of style to an outfit. Whether you prefer a classic aviator or something more modern with bright frames and lenses, there are tons of options this season when it comes to sunglasses for men.

CHUNK THINGS UP
Think of your classic shapes, just…thicker. Chunky frames are big, bold and unapologetic. Demanding of attention, they look great with knitted polos or v-neck tees, and are amazing with this season's black blazer obsession.
We start with this handsome chunky tortoiseshell from Knockaround called Sonoma Dawn. It's one of the newest in their Songbirds collection. Classic tortoiseshell of course goes with just about everything, but these shades have a fresh update with frosted gray arms. Polarized, with UV400 protection, they're the new staple sunnies you need.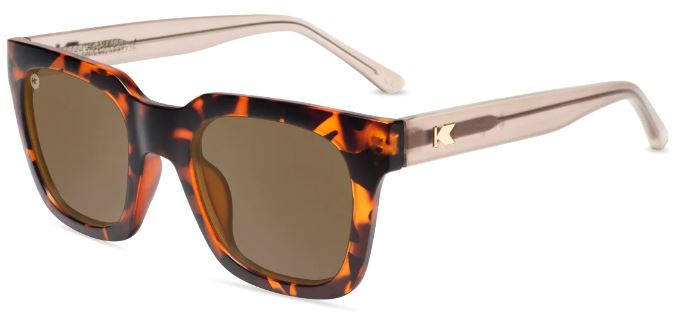 Crafted in Italy with California roots, the luxe brand Palm Angels' new season of chunky shades goes hand in hand with the brand's high-end streetwear aesthetic. The Volcan also comes in black, but really, the white frame + amber lenses simply exude a coolness you can't resist.

Speaking of new season, these new H91's from Kuboraum are absolutely distinctive. The juxtaposing of thick frames and negative space take the standard rectangular frame and turn it into something truly unique.

Oval, diamond and square faces will appreciate these fun, flecked thick frames from AQS. The frame color is called "Yellow Havana" which gives us all sorts of Mojitos-by-the-pool vibes.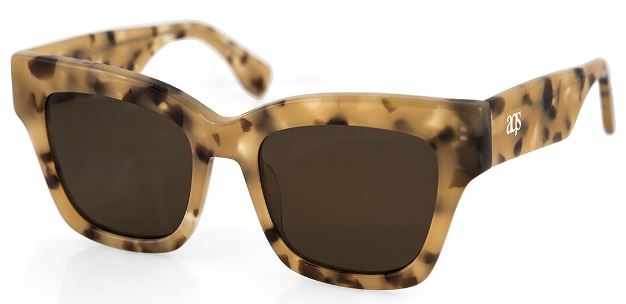 (on Sale NOW from $149)
These fiery red tortoiseshells from Gucci take the usual streamlined pilot frame and beef it way up. These are most definitely statement frames.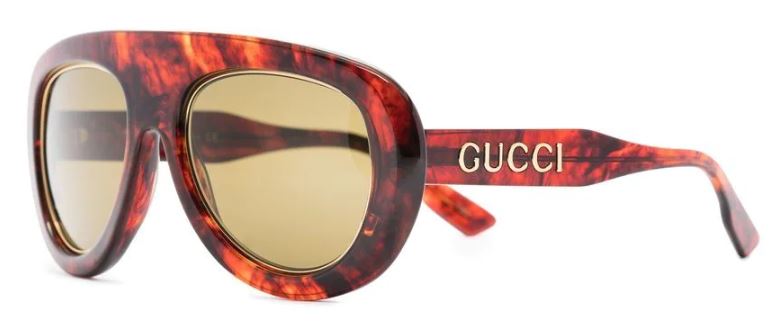 SHIELDS UP!
From iconic 60s rectangular to oozing 80s (a la Terminator and Miami Vice), shield frames continue to be a fan favorite year after year, decade after decade. Why? Well, being basically universally flattering definitely helps.
Take these straightforward square silhouettes by Blenders. Called Nightspot, these tan and black frames get a reinvigorated look in their Nightspot version which sports aqua-champagne mirrored lenses. Durable enough for your workouts and stylish enough to keep wearing all day.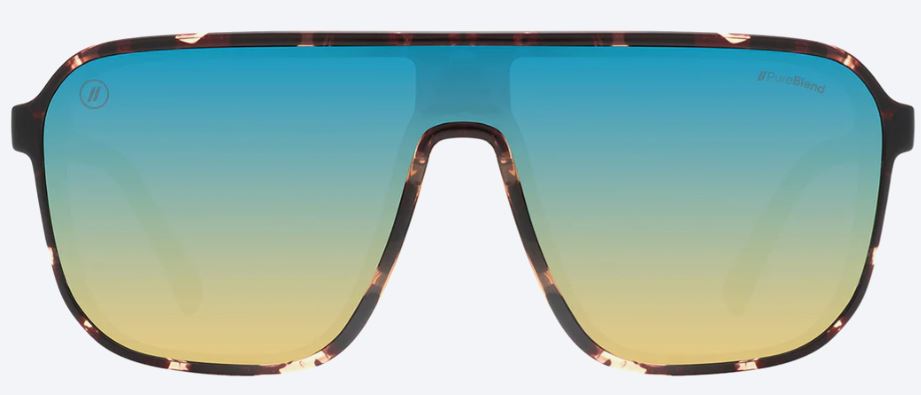 These gunmetal shield shades by U.S. Polo Association look exactly like something 80s Arnold would sport while casually asking if Sarah Conner was around…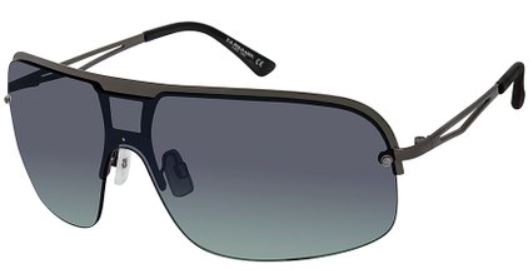 These two-toned, rectangular shades from Persol are sharp, smart and we could totally see these on Sonny Crockett.
(on Sale NOW from $261)
Moving ever deeper into 80s territory, these silvery take on the famous 'robot sunglasses' show off exactly why we are again seeing resurgence in sporting and avant guard camps. Simply put…they drip.

Made for snow sports, we're pretty sure these ChromaPop shades by Smith would be immediately approved by Brett the Hitman Hart.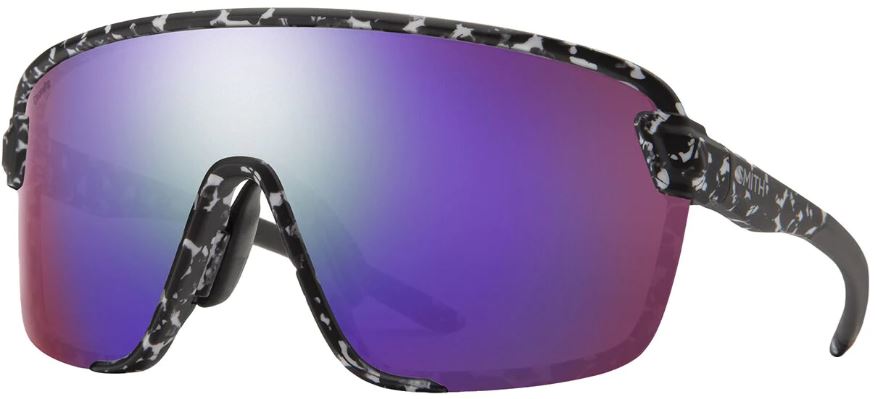 GET VIBRANT
If you haven't already read our previous spring article on the rise of vibrant lenses, rest assured these colorful fellows are still going strong. From 70s big to 90s bold, there's a pair out there for you that's just waiting for your statement shirts and/or your fav moto jacket.
Starting with the iconic green and gold combo. Did you know that the green lenses were developed to improve pilot's depth perception? These beauts by Givenchy will definitely improve a lot more than just your perception.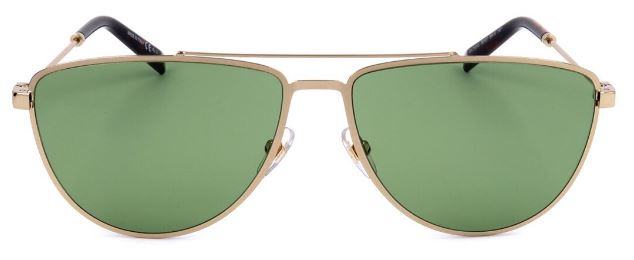 (on Sale NOW from $490)
These icy white rounded frames by Goodr look striking with their violet lenses. And we can't say enough about the name…"Strange Things Afoot At The Circle G".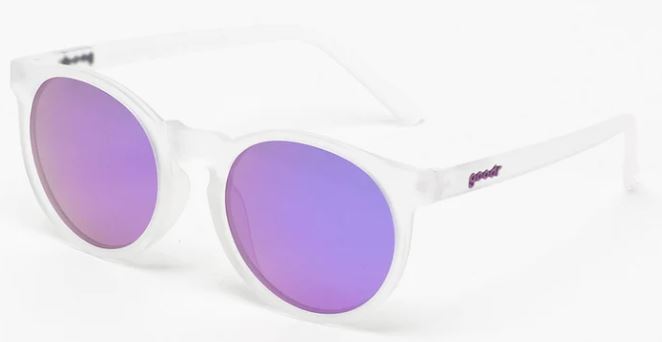 Most well-known for their sports glasses, these rough-round frames by Oakley look polished and sleek with their matte frame and blood orange lenses.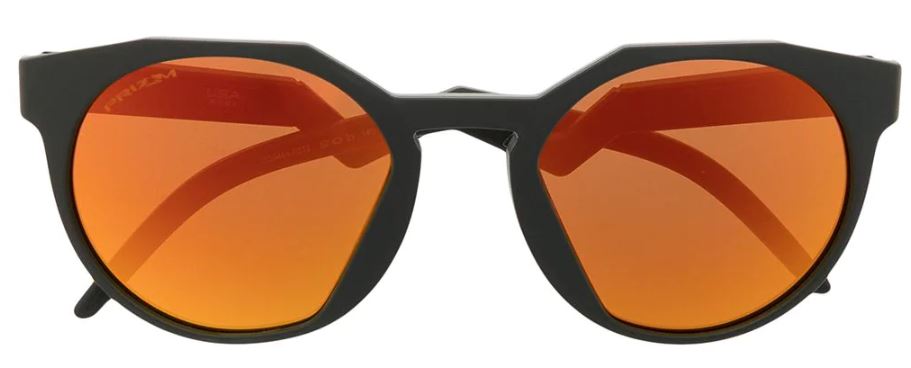 These blue tinted lenses by Burberry will have you feeling anything but. Keeping the frame plain black gives these shades instant stylish simplicity.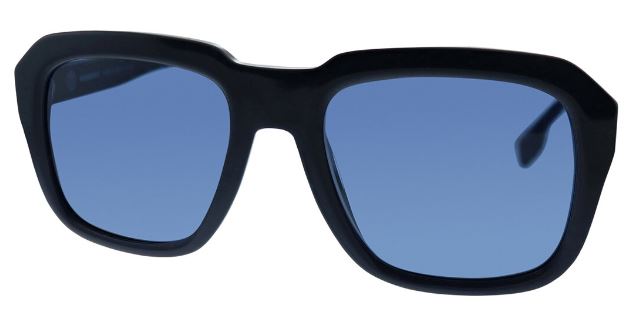 (on Sale NOW from $281)
A big favorite here at SLHim, yellow lenses are great for outside workouts as well as other sports activities like golf and baseball. These sports frames from adidas add fog resistance and plenty of ventilation holes around the temples to keep you fashionably focused.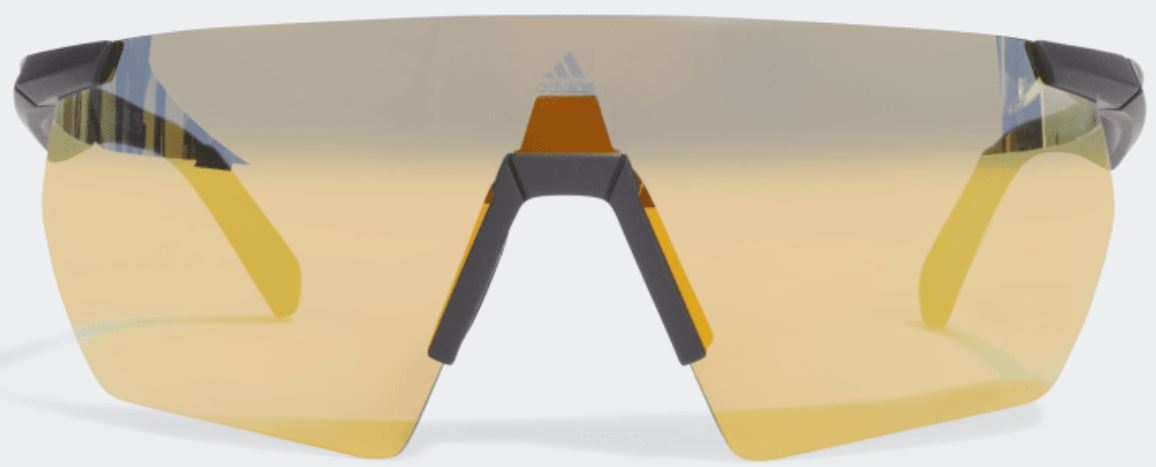 FEELING TRANSLUCENT
Not since 2016 have translucent frames been so popular. Understandably, if your preference is to have the focus on you and let your frames disappear, then clear is an…ahem…clear choice. But this season we're leaning into clear and translucent colored frames to giving our looks an edge instead of a vanishing act. These fellows look especially complementary with your best vintage band tees and denim jackets.
Take these classic silhouette shades from Blenders which when reenvisioned in layers of monochromatic greens become front and center for whatever look you're conceptualizing.

As do these pilot-inspired mustard-tinted frames from rag & bone.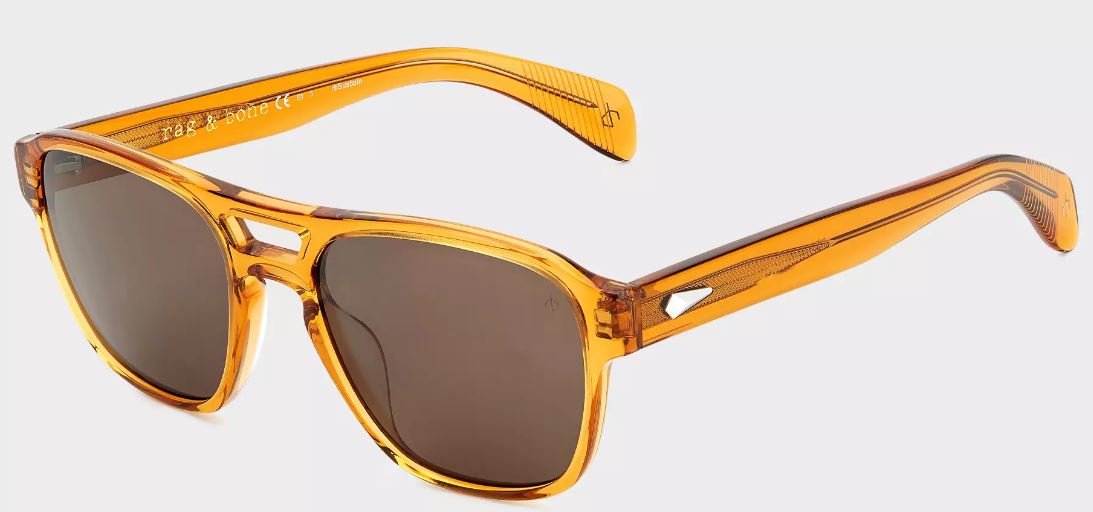 Clear frames yes, but with their octagonal shape and ombré lenses, these shades by J. McLaughlin are made for turning heads.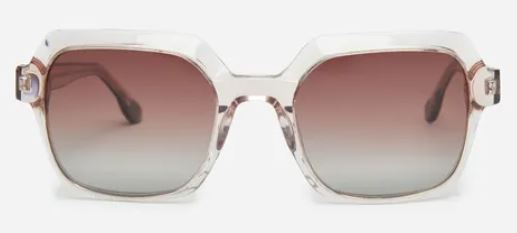 These taupe-y-translucent frames from Zenni feature a very cool tortoiseshell rim around the lenses.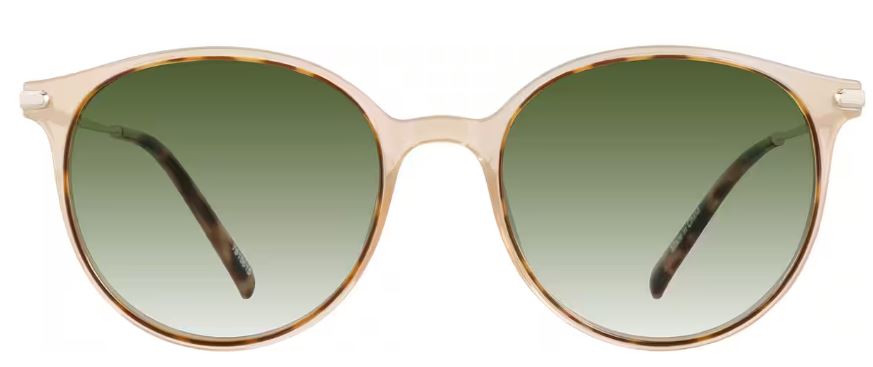 With a classic color combo of blue and gray, these frosty shades by BOSS will look stunning with a white denim jacket.

ROUNDING THINGS OUT
Again, another classic frame silhouette, round style glasses are still going strong this season. Guys with angular features and/or square jawlines look great in these (think Ryan Reynolds, Kit Harington, John Lennon, etc). Rounded shades look especially well with camp collar shirt, chunky crew neck sweaters and of course, anything carelessly cool grunge (Kurt Cobain of course was a master).
These rounded shades from D&G add an aviation flavor that gives us some big pilot energy.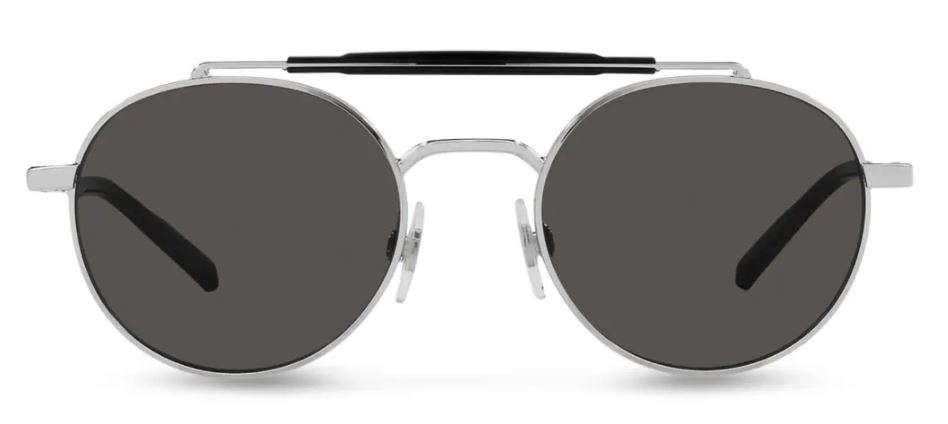 Of course, if we're talking iconic, you can't get much more than Ray-Ban. These gold and green are timeless.
(on Sale NOW from $175)
These ultra-carbon matte copper and chromium shades by Legere are so lightweight you may forget you're even wearing them.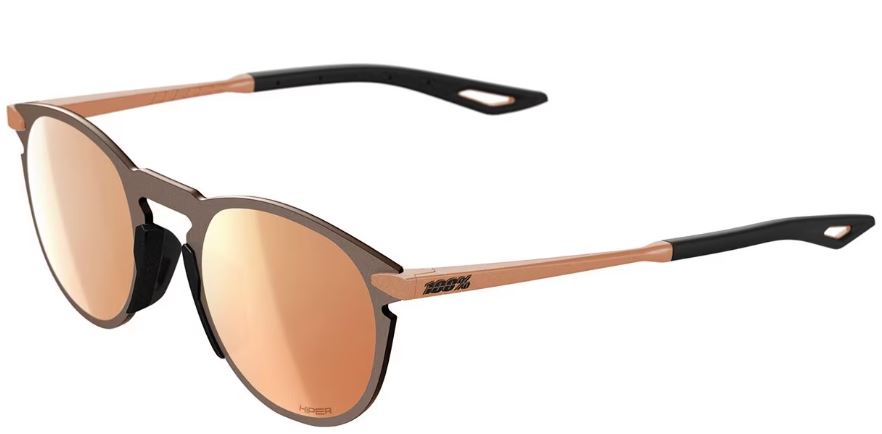 Planning to spend some epic time in the great outdoors? These polarized sunglasses by Sunski are equipped with removable side shades which can come in handy against glare while hiking and/or days by the lake. They're also made from recycled materials.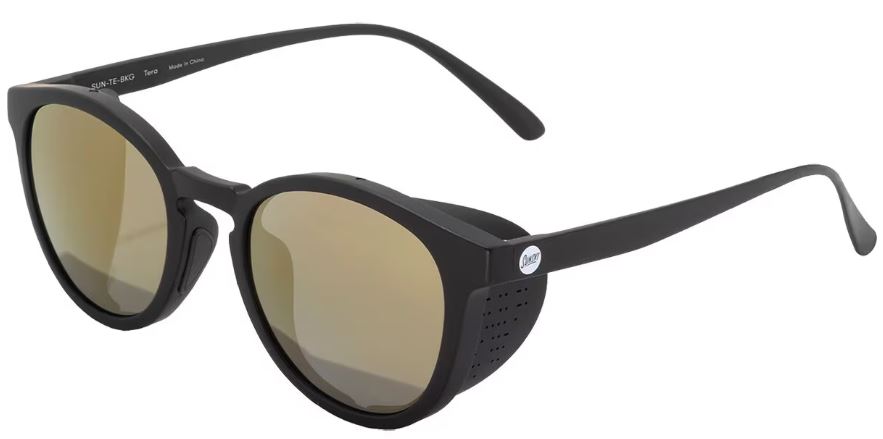 Finally, we couldn't talk about round framed glasses without brining in one-and-only Ambush round white glasses made famous by Kurt Cobain. Or as Denzel put it, these aren't sunglasses, they're "clout goggles".