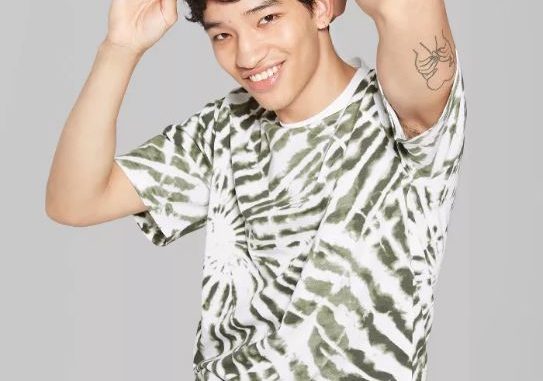 What started gaining speed in women's fashion is now moving over to the guys. Tie-dye is hitting the mainstream for men like a rainbow tidal wave.
Truth be told, there are some rules for wearing this nostalgic pattern to keep it fresh and cool, and not like you time-warped out of a Phish concert.

Interested to try this color-popping, bold print? Here's some great ways to make it polished.
SINGULAR SENSATION
In it's simplest form, tie-dye takes a single color and creates a chaotic, yet rhythmic pattern through the use of either negative space (i.e. removal of all color from certain areas) or a remove-then-replace process by introducing an entirely different color into that negative space. Sounds complex? Maybe. But in practice it's simple enough to have been done by generations of DIY crafty kids since the mid-1960s, and there are literally millions of amateur tutorials all over YouTube today.
Best way to wear? You can't go wrong with worn out jeans below and a comfy trucker jacket above. But there's plenty of other options too. Here's a great first example (and a bargain to boot!)…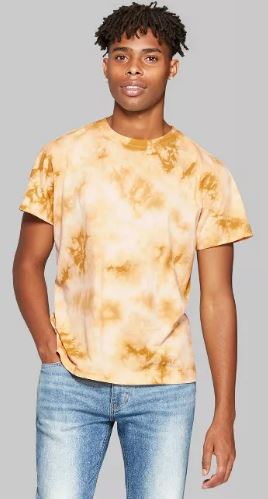 And here's a great example of the remove-then-replace version, this one by Carne Bollente..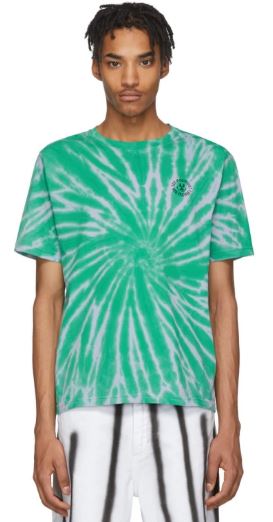 Another great pairing? Try wearing your single-color variation with a straight-leg pair of white jeans. This look is a savage combo, especially with darker blues and indigos.
DIP DYED
Next up, we have a hybrid between the full-on kaleidoscope tie-dye and the single color bleed – namely the Dip Dyed. This pattern is created when two colors are added to the garment and made to "bleed" into each other.
This sunset palette inspired tee by Jack & Jones shows how complementary hues can play nicely with each other while still creating visual interest.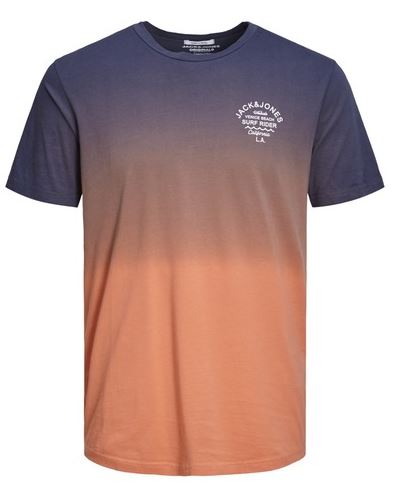 Another example of good use of colors from the opposite side of the wheel, this green and purple button down from Amiri will look amazing with your fav pair of ripped jeans.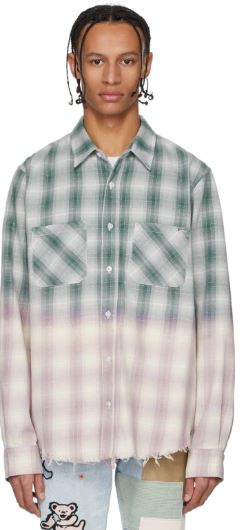 Going for vertical bleed instead of horizontal makes this tee by Noon Goons instantly interesting and perfect with your fav dark wash jeans…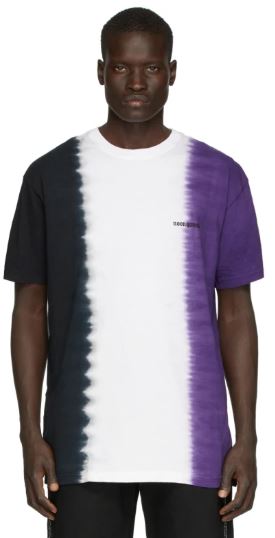 MOODY COLORED-RAINBOW
Okay so maybe just one or two notes isn't your style. The trick to rocking the full rainbow in 2020? Ease up on the neon and go more moody. Perfect example, from Wooyoungmi…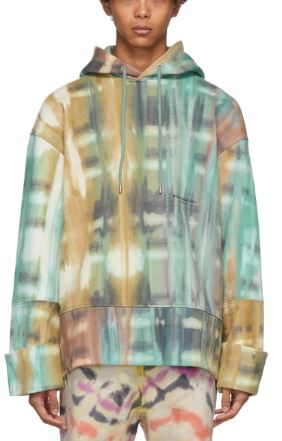 Another cool twist? Earthy, camo colors. This Original Paperbacks Tee shows off this popular palette.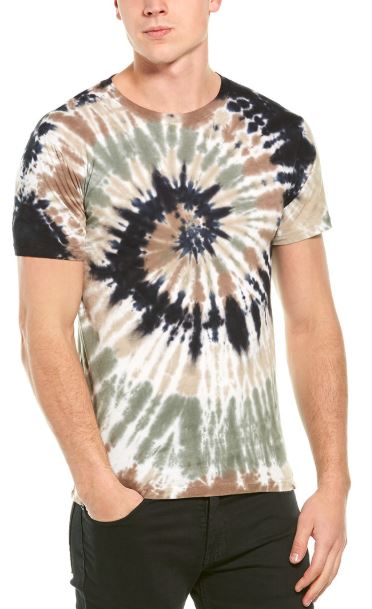 So what if you like brighter hues? Go for it. Just keep the look modern by elevating the laid-back tie-dye pattern with a more structured silhouette. The camp collar and batik pattern styling of this shirt gives instant polish to what otherwise might be too much of a color combo.