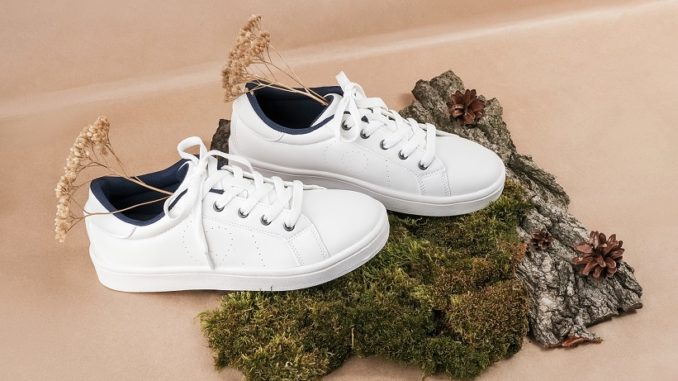 Not all eco-friendly shoes are made the same. We have our editorially tested and chosen top 10 that are good for earth and your feet.
We all want to do better by our planet, and thankfully a lot of brands understand that. Which is awesome. There are natural material made, sustainably made, post-consumer, recycled…yeah, there's a lot of option out there.

With so much to choose from, our editors decided it was high time to do a review of some of our favorites. Our criteria was simple – First, of course, they had to be actually eco-friendly (not just recycled shoelaces or what have you).  Second, they had to be quality and comfortable (as in, real reviewer feedback) and Third, they had to be stylish (because you still have to want to wear them, right?).
After quite a bit of sole-searching (bad pun there), our editors pulled together their top ten favorites for us to share with you…
FOR THE WHITE SNEAKER MAN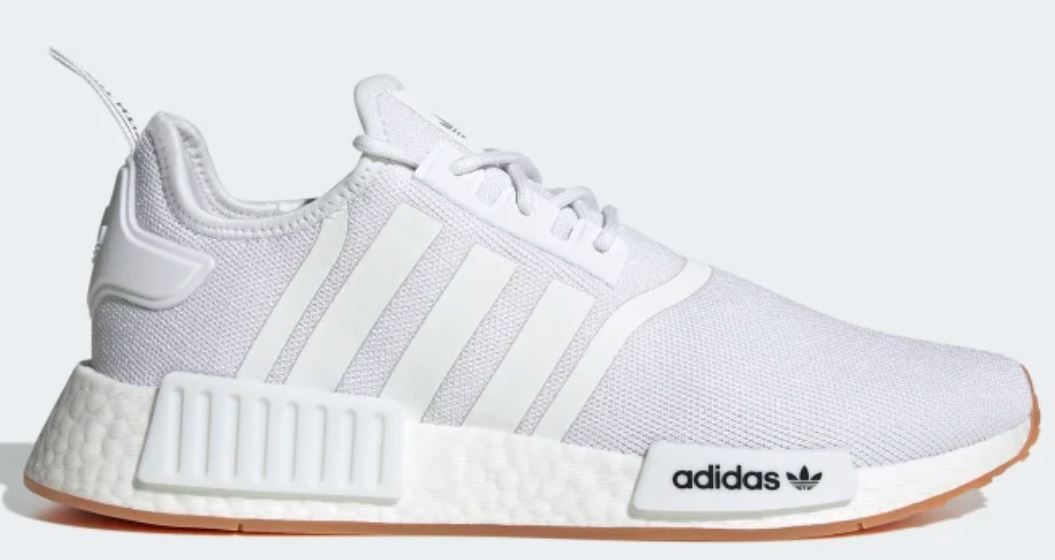 Adidas was one of the first big athletic gear brands to go eco-friendly. Their Primeblue line still remains the flagship of their recycled manufacturing process, and a huge favorite among the active and athleisure crowd. Made of high-performance recycled material, a heavy dose of which is  Parley Ocean Plastic, which makes up 75% of the entire textile used in the sneaker. And zero virgin polyester. The NMD_R1 in Cloud White is sleek and perfect for the guy who loves a white-on-white sneak look.
FOR THE LOW COURT LOVER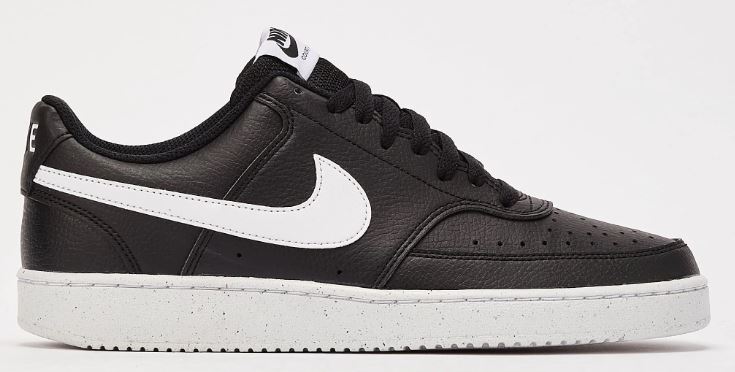 If you are in love with the classic look of the 80s basketball shoe, Nike's Court Vision Low Next Nature has the silhouette you're craving. But unlike all those shoes made in the 80s, the Next Nature is remixed with over 20% of the entire shoe made from recycled materials (including the sole and interior).
FOR THE STREETWEAR STAR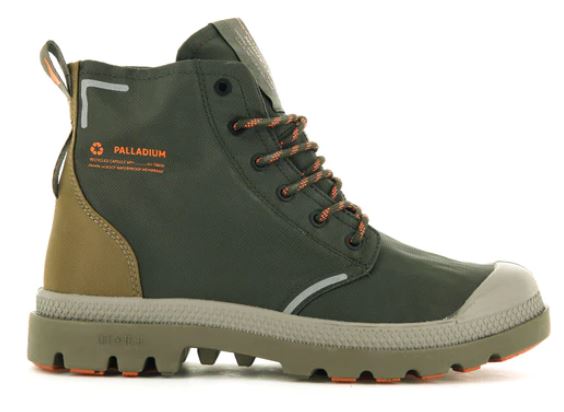 First off, can we talk about how drip these sneaker boots are? Not only will they look amazing with your baggy jeans, their makeup is equally impressive. The upper is made from 100% recycled polyester, as is the lining. The sock 85% recycled foam with 80% recycled polyester. Even the bottom and the shoe cap are eco-friendly, with 15% made from recycled rubber. Did we mention it's also waterproof? Time to kick those Timberlands to the curb.
FOR THE SLIP-IN AFICIONADO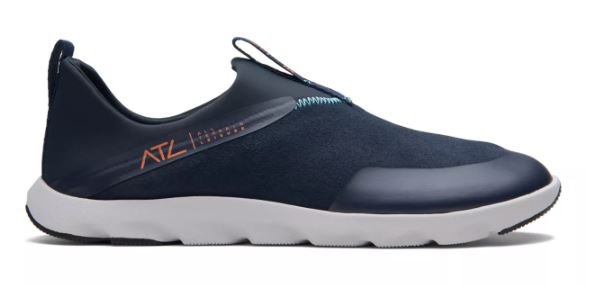 Can't be bothered with laces? These slip-ons from Clarks sustainable series are as sleek as they are comfortable. And while they're easy to slip on and off, you won't be sliding anywhere with their performance grippy soles. They're actually made to maneuver over rocky terrain quickly, so there's plenty of traction as well as cushioning for your pursuits over pavement. So what makes them eco-friendly? First, the suede used in the upper is responsibly sourced. The footbed is recycled EVA while the midsole is a bio-based EVA made from sugar cane.
FOR THE CHUNK CHAMPION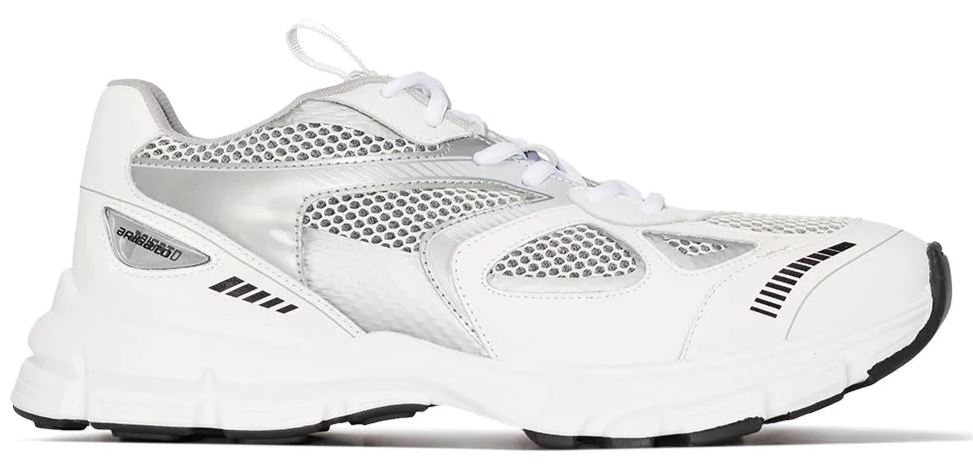 If chunky, 90s style is your vibe, then you're probably already aware of Axel Arigato. The Swedish luxury brand has made quite the name for themselves with dad-shoe inspired chunky favorites. What you may not know is the eco-friendly nature of these stout and stocky Marathon sneaker. The leather used in the upper is Leather Working Group certified with a Gold rating (that means all tanneries are audited for environmental compliance and that the working conditions in the production units are ethical and environmentally friendly). 80% of the cotton used in the shoe is certified organic by the Global Organic Textile Standard (GOTS) and the lining is a recycled polyester made of a 10% Upcycled Marine Plastic and 90% post-consumer PET from land sources.
FOR THE DARKER-THE-BETTER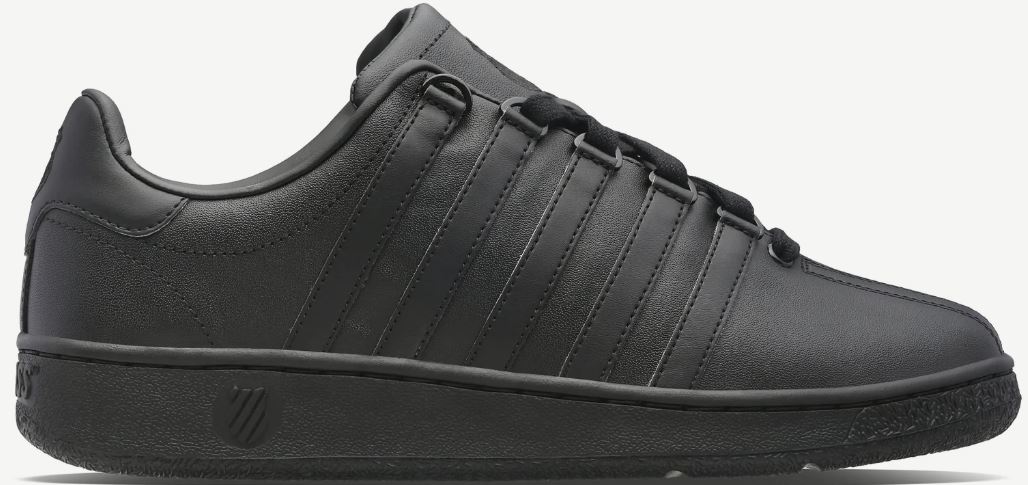 From the sunny shores of L.A. comes these black beauties by K-Swiss. The brand known as the creator of the original leather tennis shoe (circa 1966) the K-Swiss team has turned their sites on working to add more sustainability in their signature shoes. The Classic VN is made for the court, so expect plenty of bounce and lots of comfortable side to side movement support (because, tennis). This version is the 4th generation of that original '66 shoe, but with eco-upgrades including the addition of recycled PET linings and laces, recycled ocean plastics for the internal components, and bio-foam materials in the sock liner and internal midsole.
FOR THE VANS MAN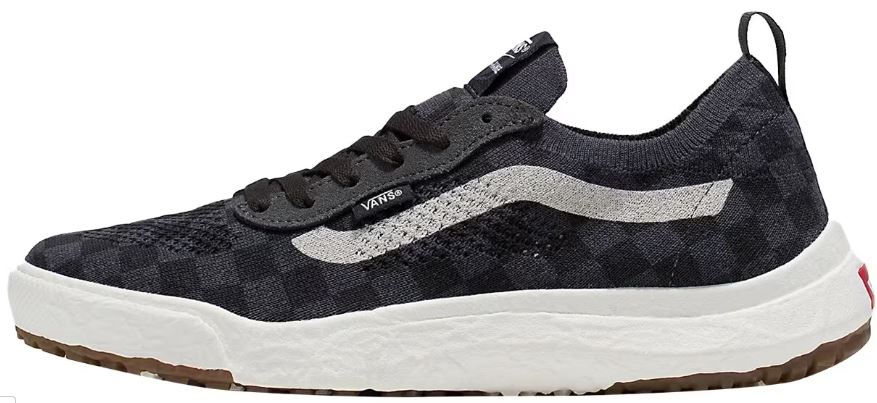 What happens when you take a legendary skateboard shoe company and collab it with an eco-conscious surfboard maker with his own cult following? You get the Ultrarange VR3. To create this shoe, Vans partnered with Pepe Rivas, who is known for using reclaimed materials in his work. The VR3 includes an EcoCush midsole (50% bio-based EVA foam from plant-based sources), as well as a one-piece knit upper made of 50% organic cotton, 36% recycled PET and 14% recycled nylon. The soles also include EcoWaffle™ rubber compound that's made with responsibly sourced natural rubber (instead of petroleum-based). All this and it even comes in the iconic checkerboard pattern. You're welcome.
FOR THE INVESTOR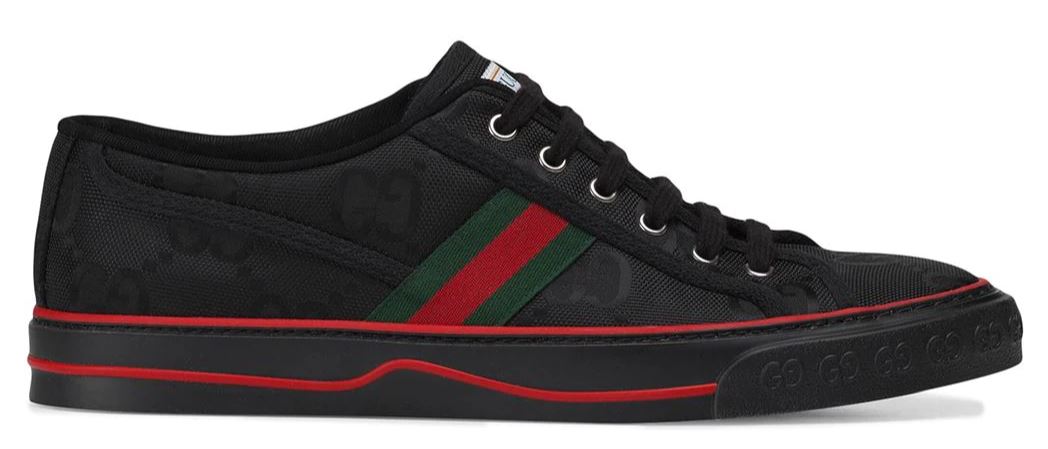 At nearly 800 bucks, this shoe by Gucci is one serious investment piece. It also comes with a whole catalog of serious sustainability. The outer GG logo'ed black nylon made from 100% ECONYL® (a nylon fabric made with recycled yarn), the green and red stripe is recycled polyester, the metal eyelets are recycled steel and the shoe sole is 20% bio-based material. Even the lining is made from sustainably sourced wood pulp. So if money is no object, but being eco-friendly is, you can join Jane Fonda, Lil Nas X, King Princess and the other celebs who have claimed a pair of these.
FOR THE MINIMALIST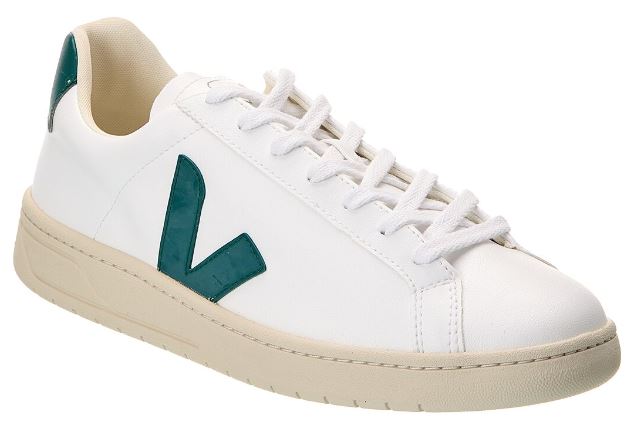 (on Sale NOW from $185)
With clean lines and clean materials, these Veja sneakers are an minimalist-loving, eco-conscious guy's dream. The Brazilian brand is well known for using sustainable and recycled materials in their shoes since 2005. The canvas and laces are made from Brazilian and Peruvian organic cotton, the soles are part Amazonian rubber, and part recycled plastic bottles.
FOR THE SNEAKERHEAD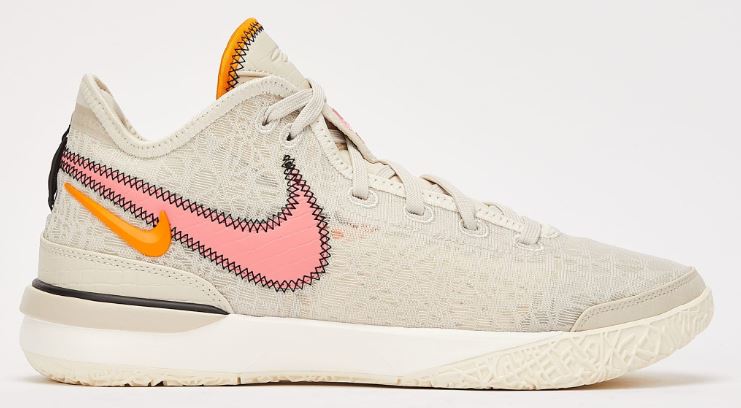 Finally, for the true sneakerhead, the new LeBron shoe is a definite to add to your collection. The multi-dimensional fabric in the upper, as well as the laces are made from over 20% recycled polyester yarn, and the shoe lace holes are rivet less, saving the need to use any unnecessary plastics or metal. Plus, do we even need to tell you how comfortable they are and cool they look. Nope, didn't think so.