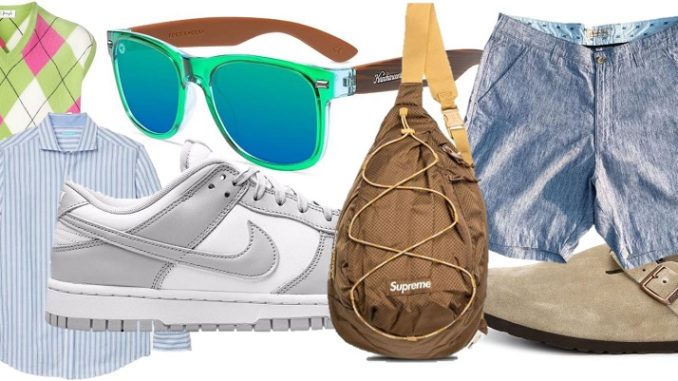 With spring rapidly approaching, it's time to start thinking about freshening up your wardrobe for the warmer months. We've got the 10 Big Basics you need.
Ah, the sweet relief of shedding bulky winter gear for something lighter, brighter and more stylish – it's here! As we start to transition from winter into spring, now is the perfect time to freshen up your wardrobe with this season's staple pieces. From upgraded basics to classic looks, this season is all about investing in key pieces that will give your look a nice refresh.

#10 – SHOW YOUR STRIPES
Okay, to say that the striped shirt was ever *missing* from anyone's wardrobe goes too far. However this season, the striped shirt, specifically the unassuming blue stripe shirt, is going beyond office-friendly and moving front and center into casual attire. Drape it languidly over a graphic tee and jeans, or kick that expected flannel shirt out of rotation and wrap this fellow around your pristine white tee and baggy cargo shorts.
Our choice from J. McLaughlin features a classic regency stripe that's just a little relaxed, making it your new wardrobe chameleon, transitioning from business casual to off-duty.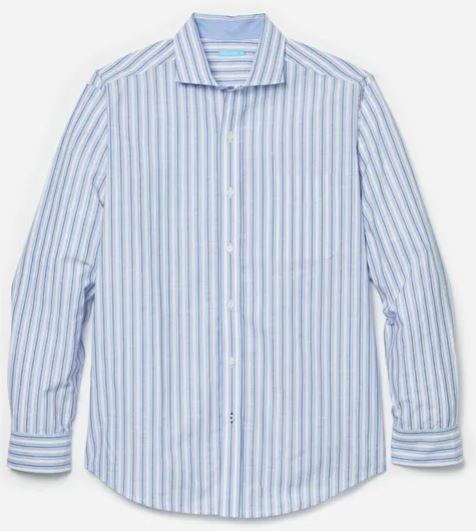 #9 – GET IN-VESTED
While the V-neck sweater vest has been making the rounds for awhile, sweater vests are getting more attention now. As a fresher take, look for pieces that take the granddaddy fabrics and give them a punk twist. Wear it with a button down on the cooler days, then swap that BDS out for a crisp white tee once the warmer climes hit.
This acid lime and pink version by Pringle of Scotland is an ideal specimen, ready for your next off-duty rotation.
#8 – LUXE-LOOKING SHADES
For the record, sunglasses should be worn year round. But as we all know, once that first warm and sunny day hits, we're all thinking about some new shades. This season's trends include chunky frames, vibrant colors and polarized (although again, proper protection should never just be a trend).
Fresh from their Latest Arrivals, these polarized Woodland shades from Knockaround check all the necessary boxes. What could be better? How about the fact that they're stylish, trendy and dripping cool for under forty bucks!? No cap, my friend.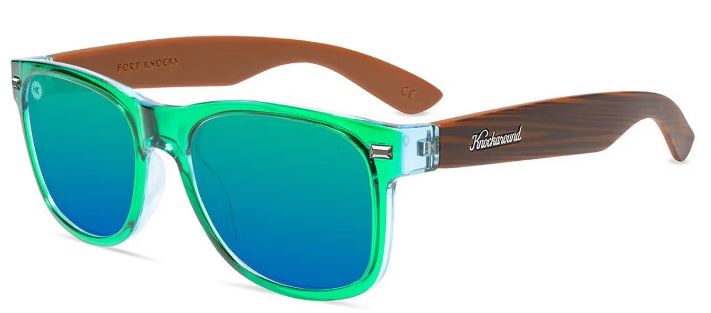 #7 – THE PERFECT POLO
There's only so many things you can do to a polo to take it from decent to extraordinary. Of those changes, pretty much all are related to fabric and fit. So if the sleeves hit mid-bicep, the collar has just the right amount of structure and it fits well in the chest but roomy in the stomach, that's a great start. Now, what if you made it from 100% premium brushed cotton and sold them preshrunk (so you know you're getting your size)?
That would be Mott & Bow's Jersey Sueded polo collection. All that and comes in four color options including the iconic charcoal gray shown below.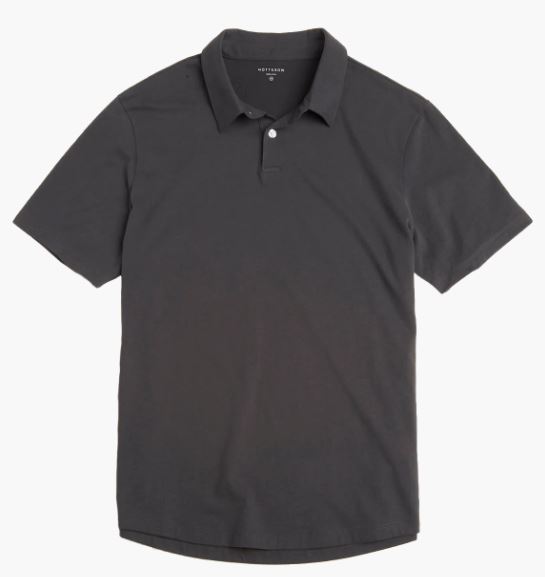 #6 – LET'S GET CLOGGING
Welcome to clog-mania. Not since 18th century England have we, as a species, been so obsessed with these fellows. From celeb-loving Crocs to classic Swedish chunky (a la Troentorp) there is plenty of variety to choose from. One brand in particular, that has literally taken TikTok by storm, resulting in surges of feast or famine, is Birkenstock.
More specifically, the suede, buckled sandal Birkenstock. So if you're looking for the "One Clog To Rule Them All" well…here it is.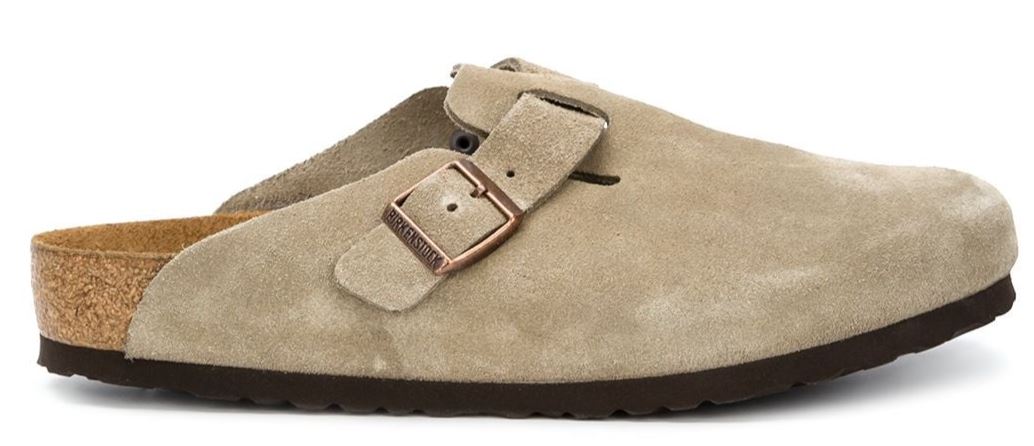 #5 – THE ELEVATED JOGGER
Don't call them sweatpants. This season's upscale joggers keep the slim cut with a tailored leg but are adding to the conversation in cargo pant-inspired colors and features that trompe l oeil us into thinking they are a trouser, such as slash pockets and a false fly.
These military green joggers from Mott & Bow look every inch the part of a structured, expensive hybrid pant, but are in fact made with super soft French terry. Perfect for casual weekend lounging as well as styling it up for your best off-duty look.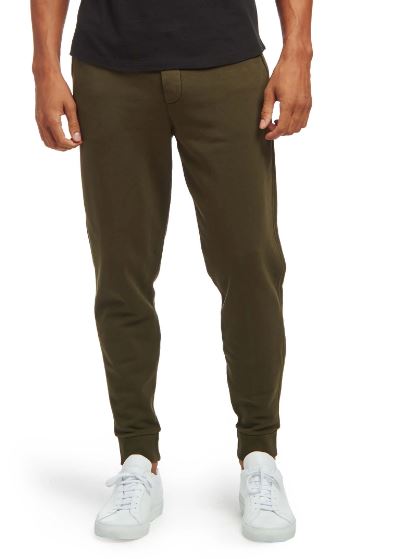 #4 – THE WHITE JEAN JACKET
Iconic blue will always be the archetypal jean jacket, but this season things are looking brighter, as in white and off-white denims taking the lead. Pair it up with this season's gray baggy jeans, or add some quiet luxury to those black leather pants. It goes with pretty much any color tee you have, and plays exceedingly well with bold pattern prints.
This version by Kilogram is a trucker style in a cut that's neither too baggy or too tailored. Just right. Plus we like the touch of minor distressing, which gives it an instant lived in look.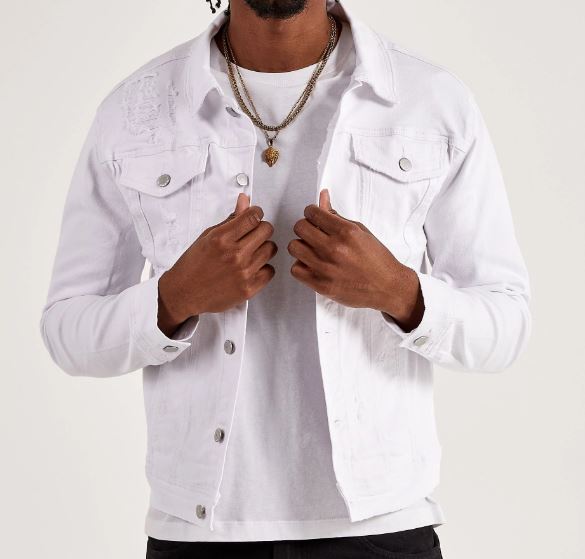 #3 – THE SLING BAG
First came the belt bag revival, then the utilitarian crossbody. Seems with every season we're craving more bag real estate and better ergonomics. Case in point, Supreme's new season sling bag. With plenty of room inside the tear drop design, and lots of pockets for housing your devices, and elastic cords up front for quick storage like your hat. The adjustable straps are thick and there's plenty of back cushioning, all of which make this sling much more comfortable than say, your last season's crossbody. Also the teardrop design distributes the weight towards your waist, keeping it in place and not sliding around as you move from side to side.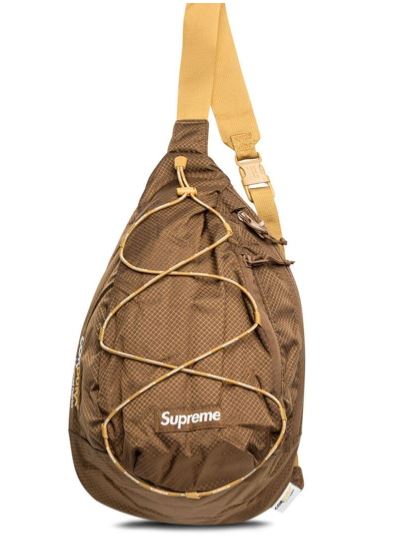 #2 – THE 9″ LINEN SHORT
This season, it's really all about choices. So yes, the under 5″ short looks to make its return again this year. But so are longer looks, like the 11″ cargo short, ripped jean short and the classy bermuda. So what's a good option as a solid but stylish staple piece for this season?
Meet the Ocean Trail 9″ linen short by Madda Fella. Made from 100% Oxford cotton that's soft, extremely durable and breathable, it's also wrinkle resistant as well as preshrunk. The classic flat front gives a clean silhouette and that 9″ inseam makes it the goldilocks length to reach for all season long.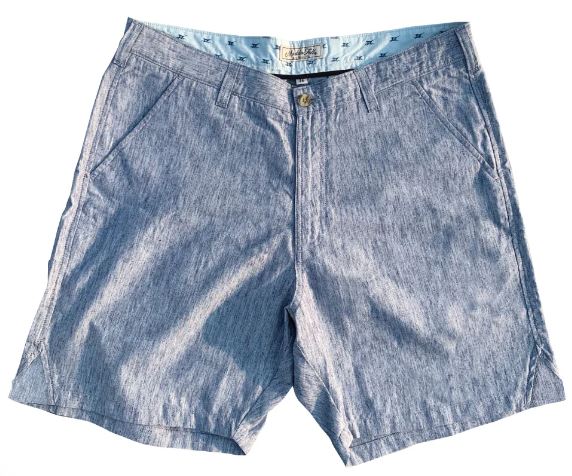 #1 – NIKE LOW DUNKS
When limited production mixes with unlimited demand (fueled by nostalgia and all things 90s+skater related) you get the return of the retro, namely the Nike Dunk. Hugely popular as a skater shoe, it rose to even greater heights when the king of streetwear, Virgil Abloh, declared his panda dunks his absolute favorite. This season we're craving the white/fog grey version which satisfies our minimalistic aesthetic and our love for vintage tees.