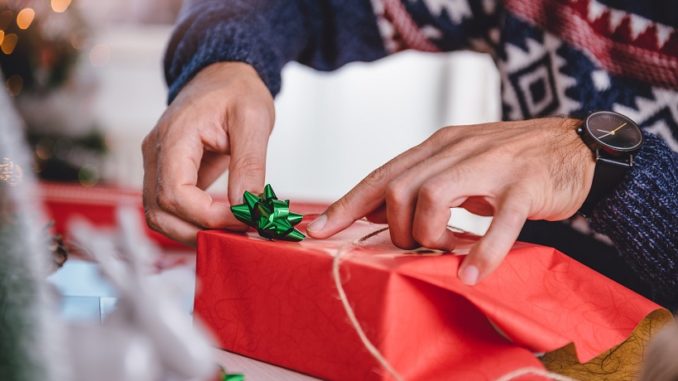 We get it, sometimes the "Most Wonderful Time of the Year" is also the craziest, busiest, most stressful…okay, we'll stop there.
So it happens that you forget that friend or loved one on your list. Or maybe someone you weren't expecting to gift this year sends an unexpected present. Or maybe you've honestly just been too busy, or strapped with too little cash (thanks 2022 inflation). Whatever the reason, we're in the final stretch of days before the holiday and you can pretty much kiss goodbye the idea that regular shipping will get your item to its destination before the 25th.

No need to go screaming in your stocking. Our editors have 12 amazing ideas for last minute gifts you can still grab online and have under the tree by Sunday. And all with a range of prices that won't strain your wallet.
With no time to waste, let's get started!
LAST MINUTE STOCKING STUFFERS
For those times when you find yourself with zero time, or maybe for individuals that you don't know all that well – the gift card can be an absolute life saver. And now that so many sites offer them online, you don't even have to rush to the store to grab them.
Here are some of our Editor's favorites…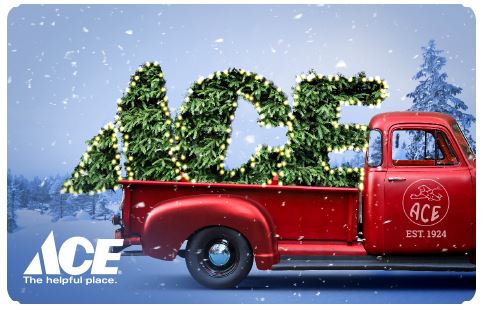 Not just for the tool friendly, there are a ton of other items sure to spark your recipient's interest including garden, decor, grills and grilling items and a ton more. You can choose your range and as an e-Gift card you don't have to fight the crowds to pick one up in person.
Whether it's surf or snow, UV protection is always important. Blenders has an amazing array of both sunglasses and snow goggles at equally amazing prices for the quality you get. Polarized, scratch and impact resistant lenses (anti-fog for the goggles), 100% UV protection, and more…in hundreds of shapes, colors and styles. Average sunglass prices range around $49 – $59 and snow goggles for $75 – $120. They also have helmets and even beanies! Feel free to choose a gift card that suits your budget.
Here's a quandary – how do you give a personalized gift to someone you may not know incredibly well? Gift them a Shutterfly card. On site they can peruse and purchase everything from photos to calendars to all sorts of décor. They choose the photo, you get the kudos…nice.
FUN FOR MONTHS TO COME
Subscription services are a great way to keep the joy of giving well past the holiday. Here's a few off  of our editors' lists that are a little fun, a little fashionable and some just a little funky…
It's not just an urban myth, flowers do make you feel more relaxed and happier! How is that? Because live cut flowers emit chemicals that trigger endorphins. You know what else makes you and your gift recipient feel good? Every flower that the Bouqs uses in their bouquets are direct sourced from farms that have been certified eco-friendly for their use of recycled water and minimal waste practices. The bouquets themselves are designed by and put together by local Artisan Florists. You can choose the monthly bouquet size: $36 for 10 to 16 stems, $48 for 20 to 32 stems and $60 for 30 to 45 stems. Then choose the frequency, such as monthly or bi-monthly and your lucky floral lover will begin receiving fresh blooms as early as January first.
Is it possible that the "reason" you're in a rush to get this person their present is because they seem to, well, have everything? If it's cool, they know about it. If it's trending, they've already got two. For this person, Bespoke Post curates limited edition and unique goods for both men and women. Because they focus on smaller, top quality, hard to find brands you're sure to delight your friend/loved one with items they don't already have, but will love. Items range from bar accessories to books, to clothing to grooming to outdoors and much more.
A welcome gift for that person in your life who loves their Craft Beer. This Club's shipments include 12 bottles of some of the most fantastic, small production craft beers from across the 50 states. Each box showcases two different breweries from two different regions in the US and includes 4 different beer styles (2 from each brewery), which change each month. These include the brewery's award-winning, flagship, or most popular beers for him to discover and enjoy. Along with each box they include 2 publications of Micro Brew News for him to learn the background story about the featured breweries that month, the beer tasting notes, recipes to pair with them and even some beer trivia! Plus bonus gifts from time to time as well. You can set him up with just a month to start, or give him a full year's worth of bragging rights and brewskies.
Got a great person who loves showing off their personality from the ground up? For a fun and affordable gift that should bring a smile to your recipient's face, the MeUndies Sock of the Month membership is a really affordable buy. You set up the membership, choose how many months and then your gift recipient can go in and start choosing their first pair. With over 24 prints and colors to choose from (and new exclusive designs being added every month) there will never be a dull foot moment. What's nice about this subscription is that your recipient gets to choose ahead of time what design they want, so there's no issue of returns (unless they change their own mind on something, in which case they can easily send them back for a swapped out pair).
Okay, so this one is for those of us with the fashionable friend who likes staying current, hates to shop but insists on "don't buy me clothes, I'd rather get them myself". Sound like an impossible feat? Not anymore, thanks to The Menlo Club. Let his clothing come to him! Set up is super easy. As the Gifter you basically choose which style fits your guy's taste (Classic, Casual, Forward, or if you can't choose between them, there is also a Mix option). Input his measurements, confirm payment and that's it. He'll start getting his first package, usually 2 items per month, and every month is different. Exchanges are easy if he decides he wants to try more styles, and he can cancel anytime. Seriously, how's that for a perfect gift? Still not sure? Check out our sister site's review HERE and decide for yourself.
Sometimes the best present to give a loved one or friend isn't for them at all. Barkbox is one of the OGs of pet subscriptions and (in our humble opinion) still one of the best. For $23 a month you can set up your loved one's furbaby to begin receiving all sorts of toys, treats and chews. Each month is a completely different theme designed to keep doggos surprised and happy.
THE GIFT OF LEARNING
Often we find ourselves in the last minute search for gifts because the person we're searching for likes to focus on learning experiences and not so much on physical items. Folks like this can be challenging, but consider the types of experiences this person enjoys. With this as a starting point, here are a few we're fond of…
2022 has been a year where many of us have had to reaccess so many things from priorities to life goals. Bettering ourselves, learning new skill sets and even embarking on new careers – all start with a desire to learn, and access to the right tools. Does this sounds like your gift recipient? Give them the gift of unlimited access to over 16,000 Business, Design & Tech Online Courses at LinkedIn Learning. Instructions are done by experts and specialists in their respective fields and can be viewed 24/7 on desktop or mobile.
Got a friend/loved one who loves to cook and looking to expand their repertoire? Sur la Table offers 90-120 minutes classes in a password-protected Zoom environment, with expert chefs that they can safely interact with directly as they cooks. Classes range from beginner to advanced and cover all sorts of meal creations including meats, vegetarian dishes, pastas, soups…just about anything you can put on a plate. Calendar sign ups are listed on the site so they can choose in advance what they'd like to try.
Need to get a gift for that friend or loved one who's obsessed with YouTube tutorials? Bring their online learning to the next level with this subscription-only, online educational site – Masterclass. Over 100+ classes across 9 categories including arts & entertainment, writing, design & style, food, business, music and more. Classes are taught by top level experts in their respective fields including celebrities, renowned designers, chefs, Hollywood directors and sports legends to name a few.
So in closing just remember, there are other options than a last minute mad run to the mall. Consider a fully online present for those last minute people on your list. And from all of us at SLHM to all of you, we wish you a happy, and safe, holiday season!