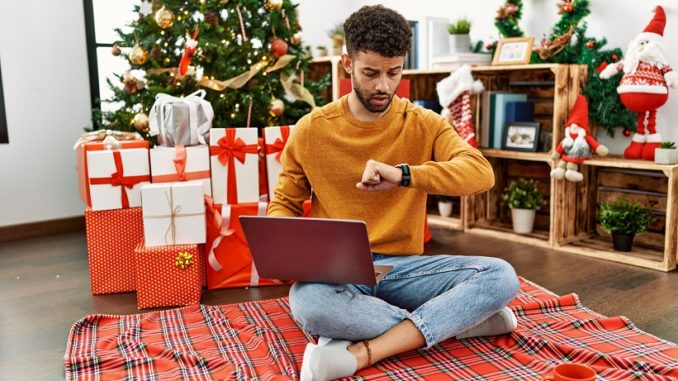 We're now down to the official last days before the holidays, and if you're still trying to find that last minute gift for that loved one, friend, acquaintance, etc…you get the picture…well, now is the time to focus.
As of today, any physical item you purchase on any site is going to have a hefty shipping charge on it to get it to its destination in time. And let's be honest, with all that's been going on with shipping delays even before we headed into the "Xmas Endgame Time", there's a good chance last minute delays may mean a barren spot under your loved one's tree where your gift should be.

Okay, enough of the bad news. Now let's talk what you can do about it.
You may not know what they have already, but you know what they're into. Skip the last minute sprint to the mall and get them something that's personable and useful. We're talking gift cards. No, not that $5 Starbucks or $20 Applebee stuff they sell at the checkout counter. These are cards to places that you'd want to receive and access to products you'd actually want to buy if your interests were similar.
So what if you're not into what they're into? We got you. Here's our Editor-approved hit list of 12 great gift cards to places based on their lifestyle.
Clock's ticking…lets go!
FOR THE WINTER SPORT WARRIOR
Whether they rip or shred, if you know this gift recipient considers the winter season a Pow Pow wonderland, here are some ideas that are quick and easy…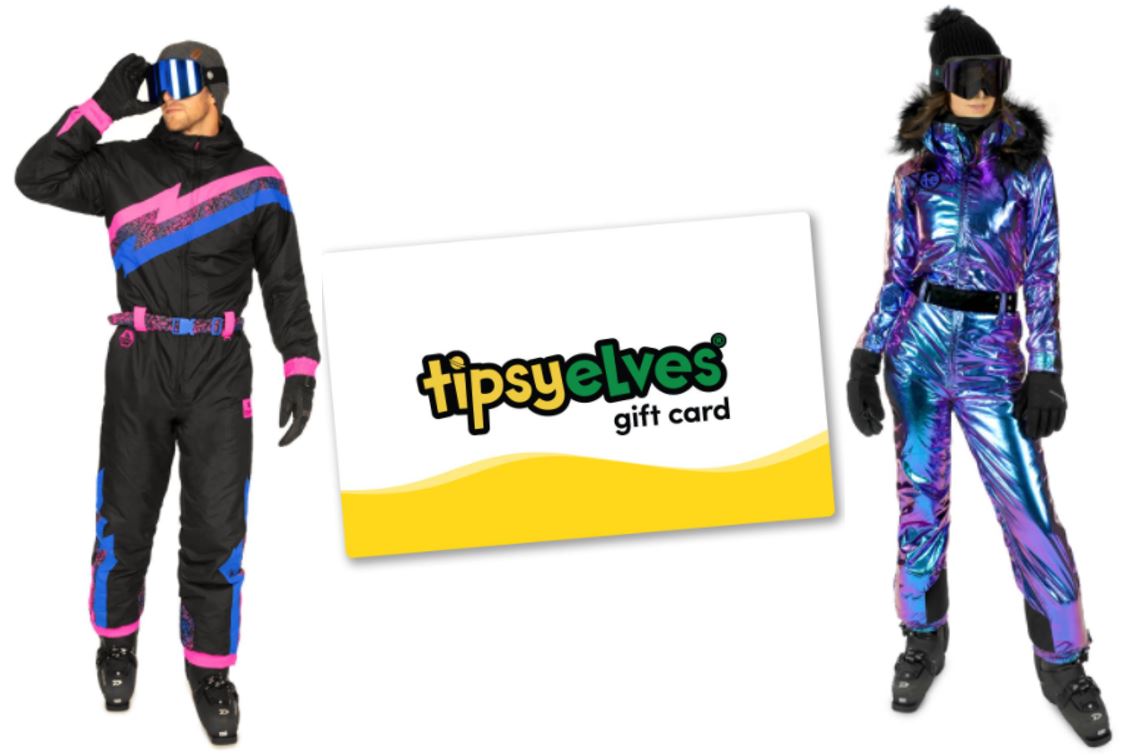 Perhaps best known for their Ugly Christmas Sweaters, Tipsy Elves has quite a cult following with their Snow Suits. With a full roster of retro, neon and all-around awesome looking suits for men and women. Be mindful that the average cost of their suits range from $200 – $400 (which is a pretty good bargain as snow suits go). Luckily their gift card policy allows for a Custom Amount option, so if your plan is to give enough to cover the full cost, you can do so.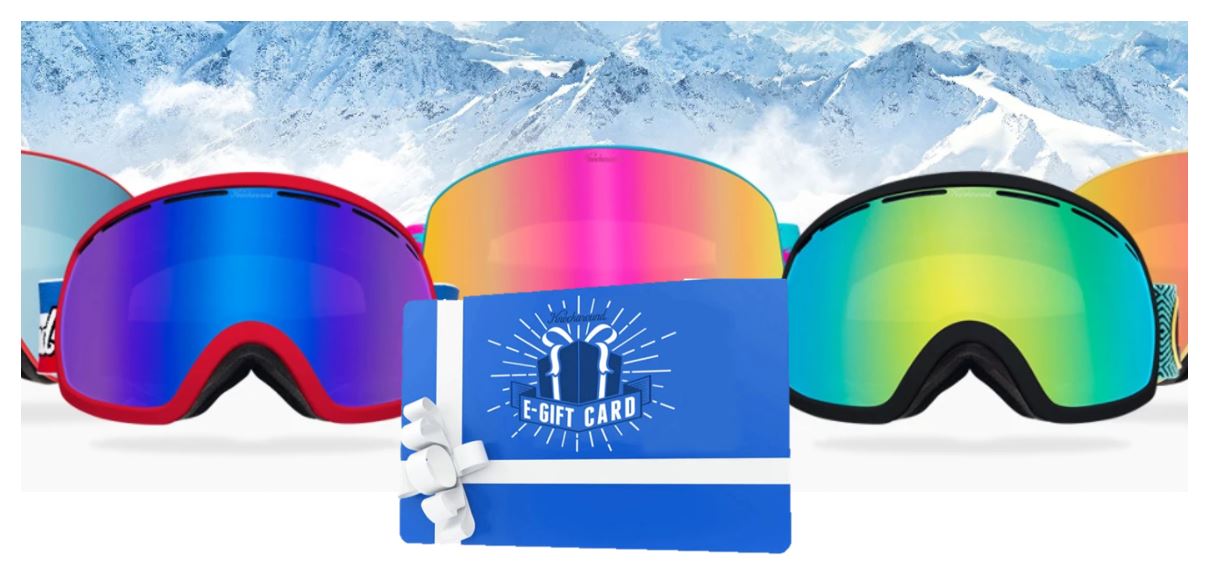 Tried, tested and loved by thousands of winter lovers, Knockaround Flyby and Slingshot Snow Goggles and Lenses range in price from $55 to $70. They're anti-fog and scratch resistant and universally compatible with all snow helmets. Plus each comes with its own hard case, making it easy for travel without incident. If you're not sure if the receiver of your gift needs one or the other, we suggest the $100, which should allow for them to have their choice of goggles, as well as a pair of their fantastic sunglasses which your loved one can wear for sun protection pre and après ski.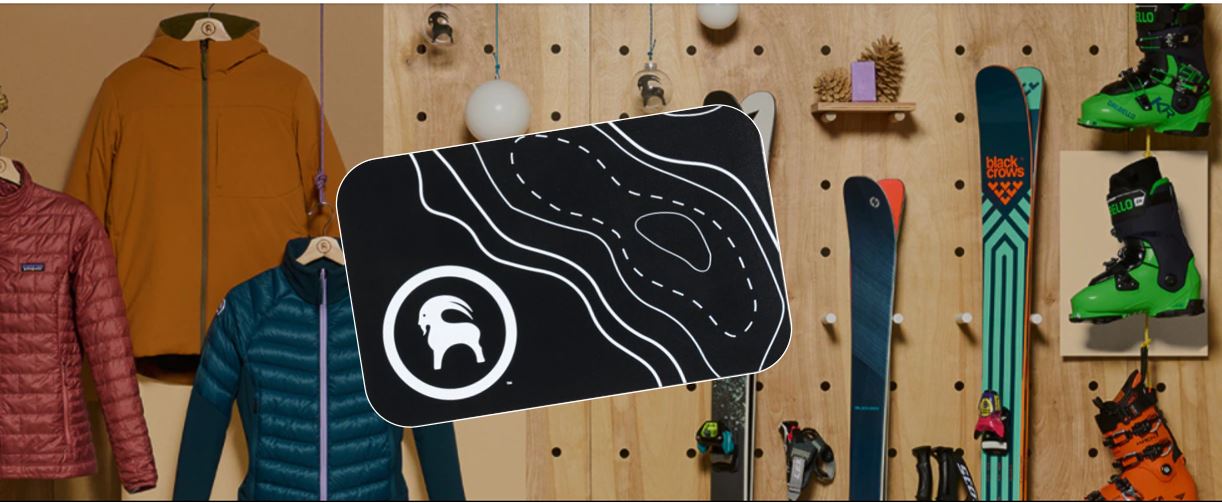 Backcountry, Gift Card $25 – $500
If you're not familiar with Backcountry, it started back in 1996 with "two guys, a stack of avalanche beacons, and a garage in Park City, Utah". Their selection of everything from skis, boards, boots and the accessories that go with them will have your gift recipient fully stocked and ready for the mountain.
FOR THE WARM WEATHER WARRIOR
Is the person you're gifting more into the warmer clime activities? Maybe its a good run, hitting the beach for some sand and surf or just kicking back to enjoy a great starry night after a long hike.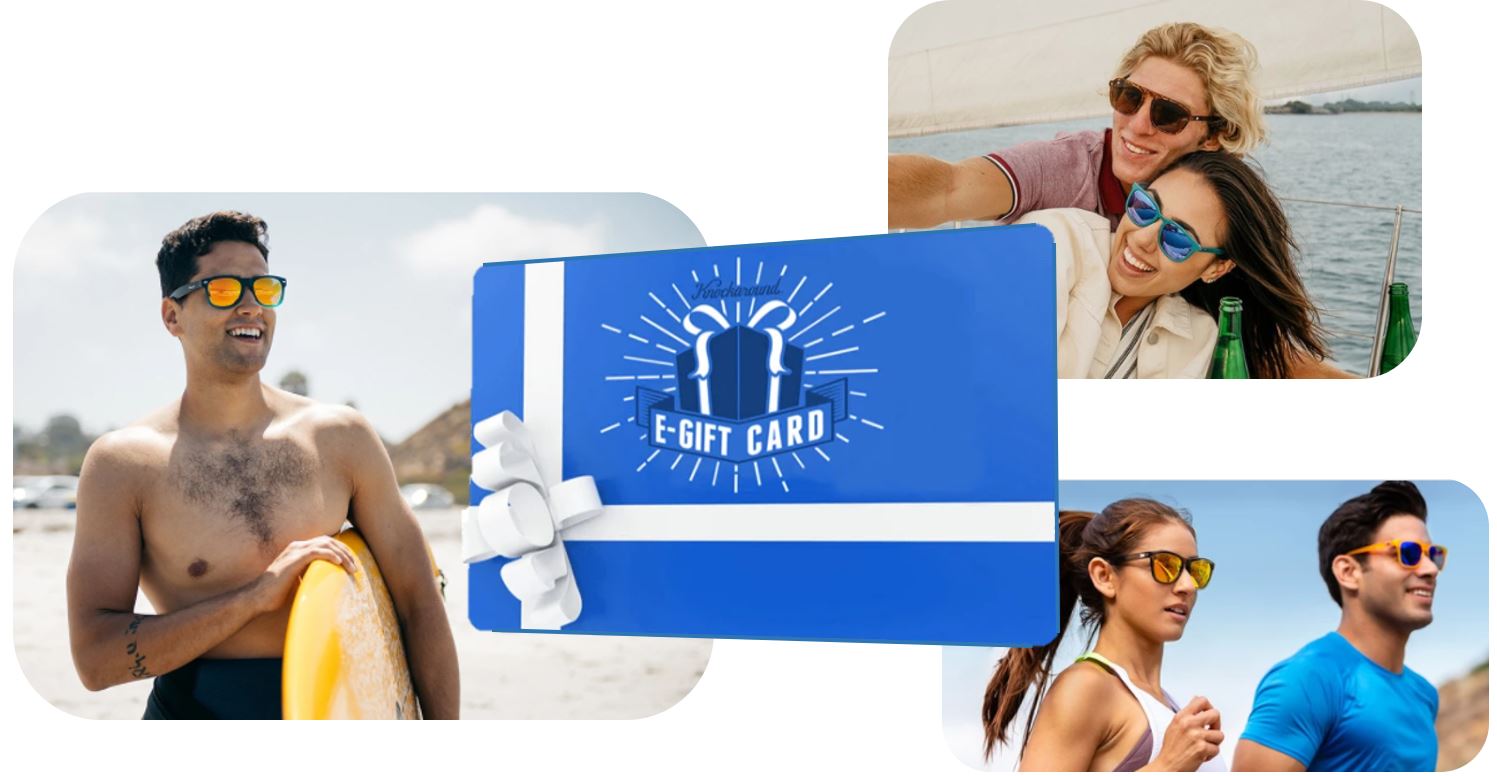 Fun fact: If you want to see a man cry, watch him as his $200+ pair of sunglasses goes for an ocean swim or a tumble off a mountain…never to be seen again. This is why most active people try to keep a rotating roster of glasses that don't break the bank but still look good. Unfortunately many of these same folks find frustration with those cheaply-made, fit-funny, why-did-I-buy-these-on-amazon sunglasses. Let's let them in on a little secret – there is a company here in the good old US of A that makes quality glasses that look good, feel great and can be had for under three figures. We're talking about Knockaround, a San Diego based sunglass company that's been producing well-made, affordable glasses since 2005. They have hundreds of styles for your gift recipient to choose from; literally thousands if you count their custom option which allows you to choose frame, right & left arm colors as well as lens color/style. All this and most options are under forty bucks.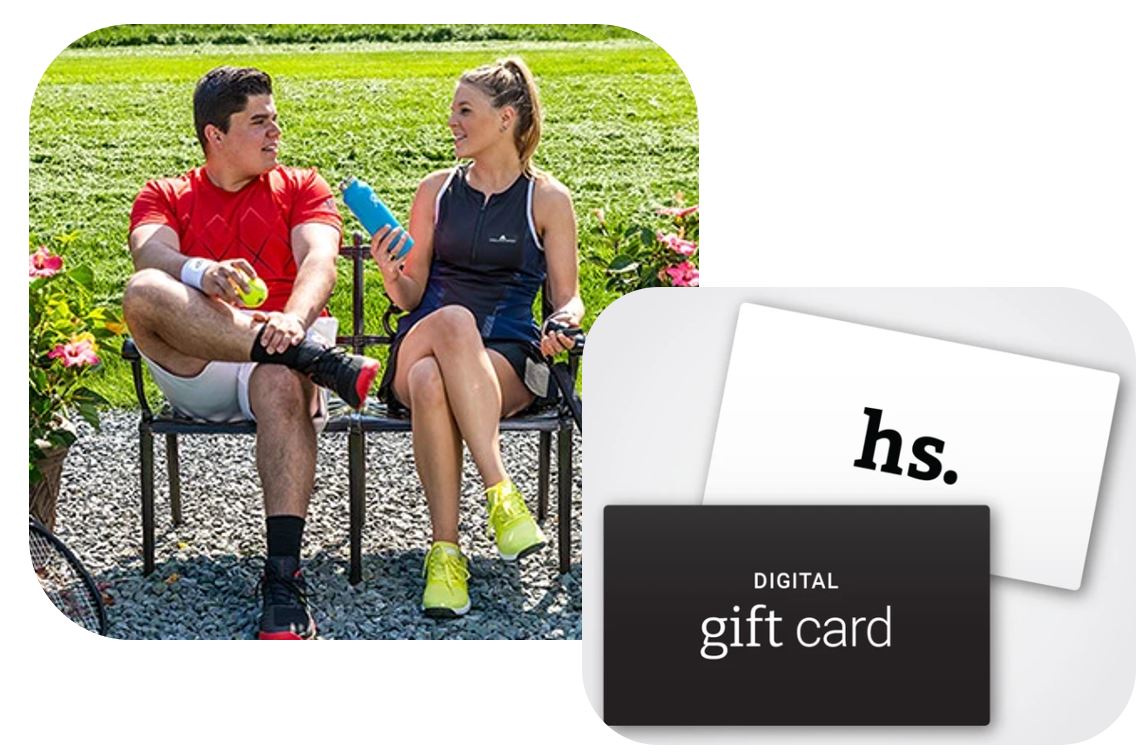 Tennis, pickleball, racquetball or squash – if there's a racket involved, a gift card to Holabird is a great choice. Not only do they sell all manner of premium brand rackets, racquets, paddles & such, they also have a huge selection of men and women's clothing, shoes and all sorts of sports accessories…oh yeah, and balls.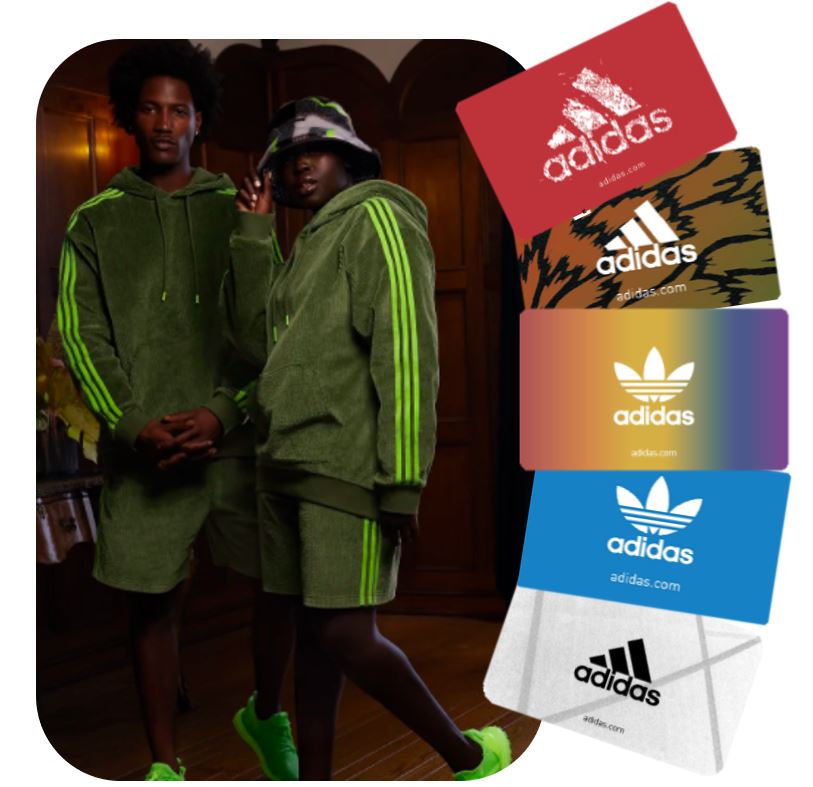 For the focused athlete, to the street fashion lover, adidas has something to crave. You really cannot go wrong with any dollar value here, as there are price ranges all over for shoes, clothing, accessories and all things in between.
FOR THE FOODIE
Baking guru, BBQ Pitmaster, charcuterie champion…if creating and/or consuming something scrumptious is their passion there are a lot of options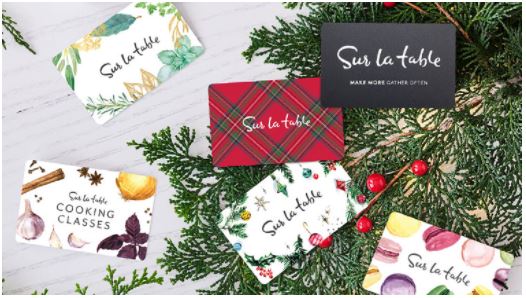 In addition to being able to purchase top notch cookware, bakeware, cutlery and small appliances, recipients of a Sur la Table gift card can also use it to join their top-rated, in-store or online cooking classes. Whatever they decide this option is a great way for new and seasoned chefs to feel more at home in their kitchens.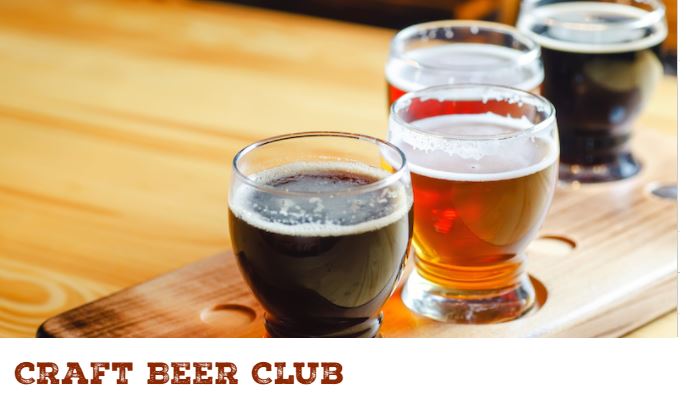 Has this person ever described in detail the difference between a Belgian White and a German Weißbier? If craft beers are what they crave,  the Craft Beer Club's shipments of the most fantastic, small production craft beers from across the 50 states will definitely be a welcome gift. Prices range from $45 for a month of craft beers, all the way up to a 12 month for $500. The gift announcement card is sent digitally and let's the recipient know when they should expect their shipment.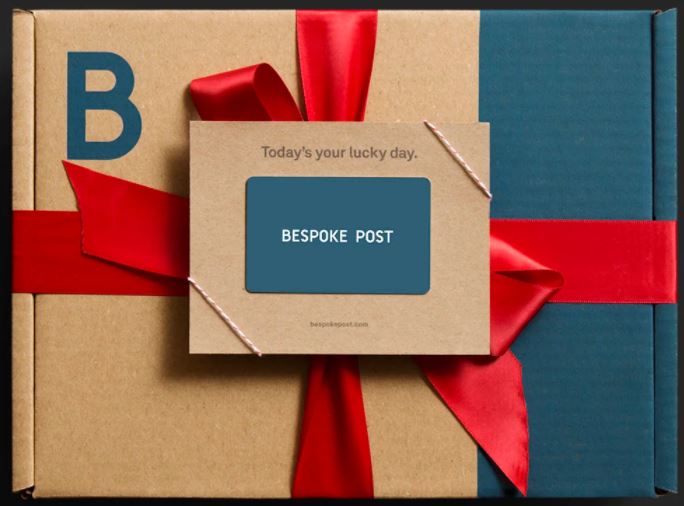 Is it possible that the "reason" you're in a rush to get this person their present is because they seem to, well, have everything? If it's cool, they know about it. If it's trending, they've already got two. For this person, Bespoke Post curates limited edition and unique foodie goods for both men and women. Because they focus on smaller, top quality, hard to find brands you're sure to delight your friend/loved one with items they don't already have, but will love. Items range from bar accessories to books, to clothing to grooming to outdoors and much more.
FOR THE FUR PARENT
Sometimes the best present isn't for the person at all. This is especially true for pet lovers. That furry, scaly, feathered pet is the living embodiment of their spirit animal. So, if you're not sure about what to get them…getting something for their pet is a safe bet.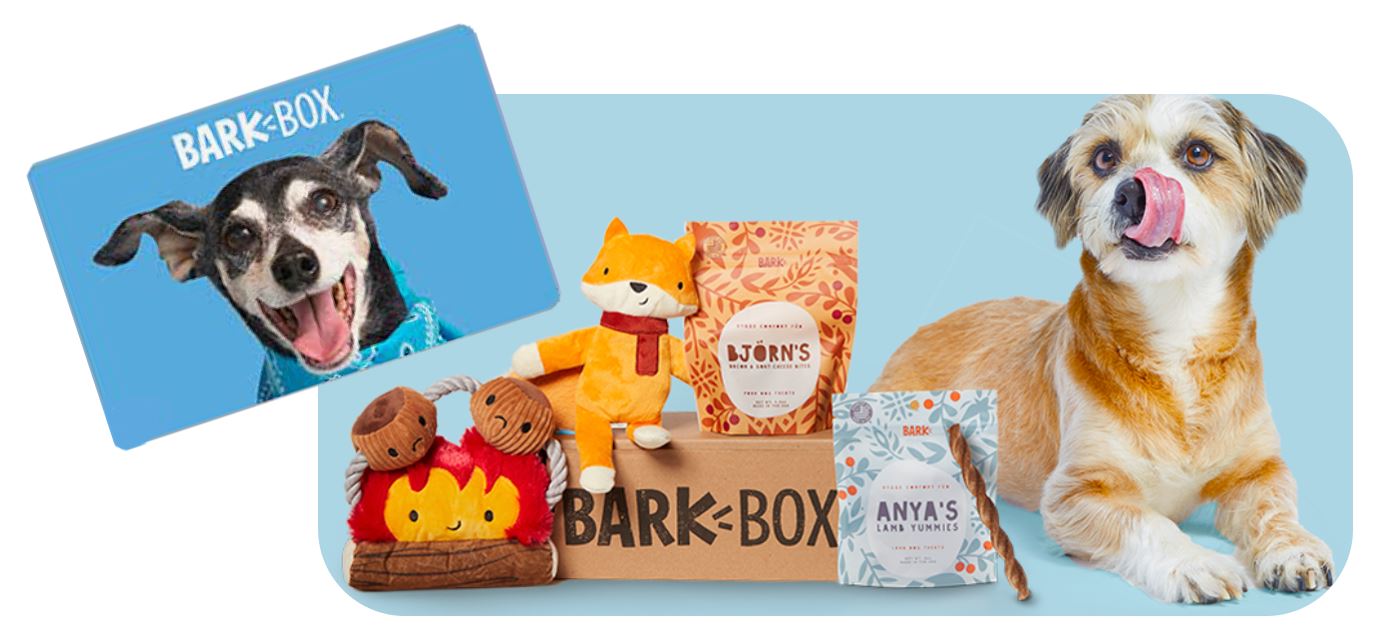 If your gift recipient is one of the 63 million households in the US that has a dog, this is guaranteed to get their tails wagging. You can gift them enough for a single box at $35, all the way up to a full year of boxes for $276. They'll receive an e-gift card in the chosen amount and then let the good times roll.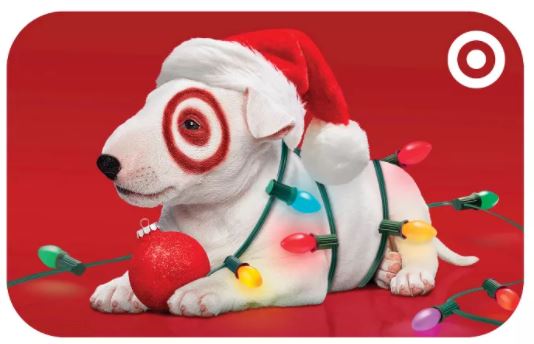 While most of us think of Target as our go-to place for clothes and homewares, this store has an incredibly robust pet section for everything from doggos to birds, reptiles and fish. Plenty to choose from, this is a great go-to.
Another great avenue that many folks don't think about for pet items. QVC also has robust pet supplies, gifts, treats and food category for animals ranging from Dogs and Cats to Rabbits, Chickens, Goats and even Horses. It's a little unexpected, but your animal lover will thank you.
That's our list. To be clear there are many more options out there and we here at SLH give you this last-minute gift giver advice – it's never too late to give a gift that has meaning and will be useful for those who receive it. Focus on what they love and you won't go wrong. Happy Holidays!