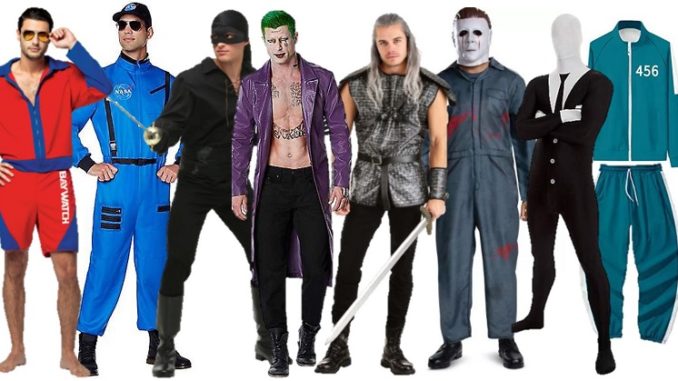 These days, Halloween is more about the celebration of self-expression and pretend, with a little spooky thrown in. Costumes can be funny, sexy, scary, or anything in between. You can make them yourself, or grab a cool, premade one for very little dough.
If you're into the DIY costuming, we've got a few great ideas. If you're way too time-committed for coming up with your own stuff? Hey, we hear you, and this article is for you too.

TRENDING NOW COSTUMES
Pop Culture costumes tend to be the most popular. If you're heading to an event and you're not 100% certain of, say, the tolerance of the "what's considered too much or too scary" ratio, a stream-worthy costume is your best bet.
Unless you've been living under a rock with zero wifi, you must be aware of Squid Game. This South Korean show on Netflix makes Hunger Games look like The Great Lollipop Adventure. 456 costumes are selling out fast, so if Gi-Hun is your new spirit animal, grab this look now…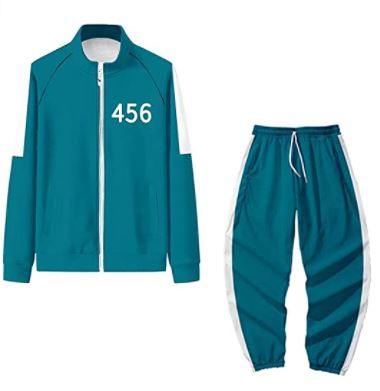 Make sure your party is never 'declawed'. This easy to wear costume is pure pop culture, and we appreciate how the designers added a little extra fun (look closely at the beverage's name and "flavor").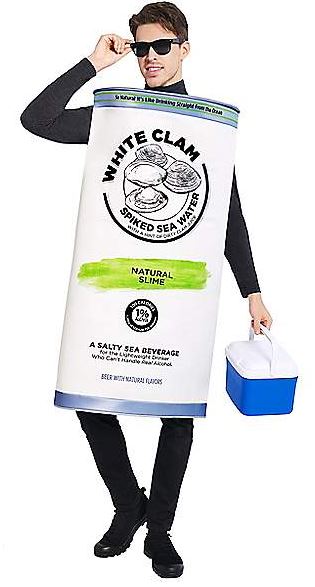 Some people call him the Space Cowboy…but we'll just call him Jeff. Yup, apparently 2021 saw billionaires going into space as a thing. What can we say? Grab your hat and your champagne bottles!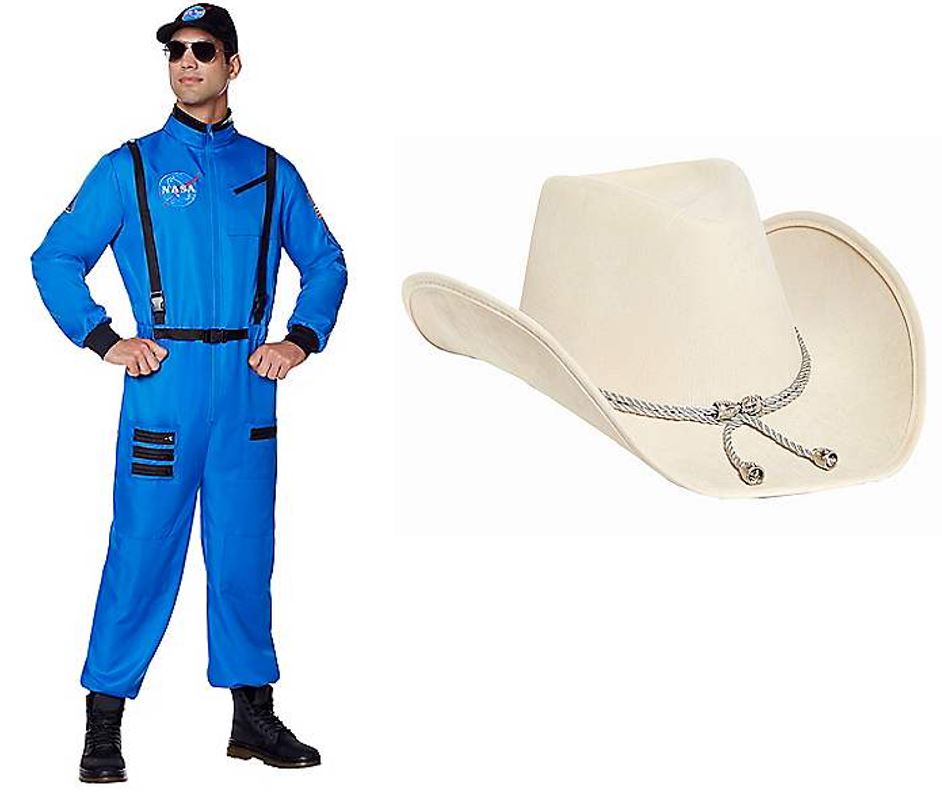 This next costume may resemble someone who certainly did not drive a hot-dog shaped car into a storefront. Zach and Tim fans will get it immediately…for everyone else, well, we think you should leave…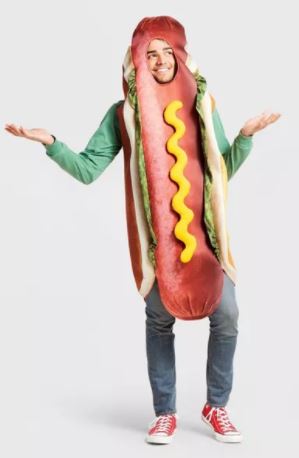 This costume works great both as a solo outfit or as part of a group costume with you and your bro-squad. Whether you choose to be Rabbit, Thorny, Mac or Foster, you'll be recognized for sure the moment you yell out "Hey Farva, what's the name of that restaurant you like to go to?". Up the ante by bringing your own bottle of Maple Syrup, but just make sure not to get too crazy on that stuff…y'all hear us, Meow?

EASY DIY COSTUMES
Okay so maybe you're flush with imagination but not so much on the funds? These quick DIY costumes are perfect for you.
Got a pretty good set of pecs? You've got the makings of an easy yet iconic costume…namely the now-infamous young Dwanye Johnson sporting the best the 90s had to offer. All you need is a black turtleneck, some gold chain (the bigger the better) and a fanny pack. Whether you wanna do the "do"? Well, that's up to you…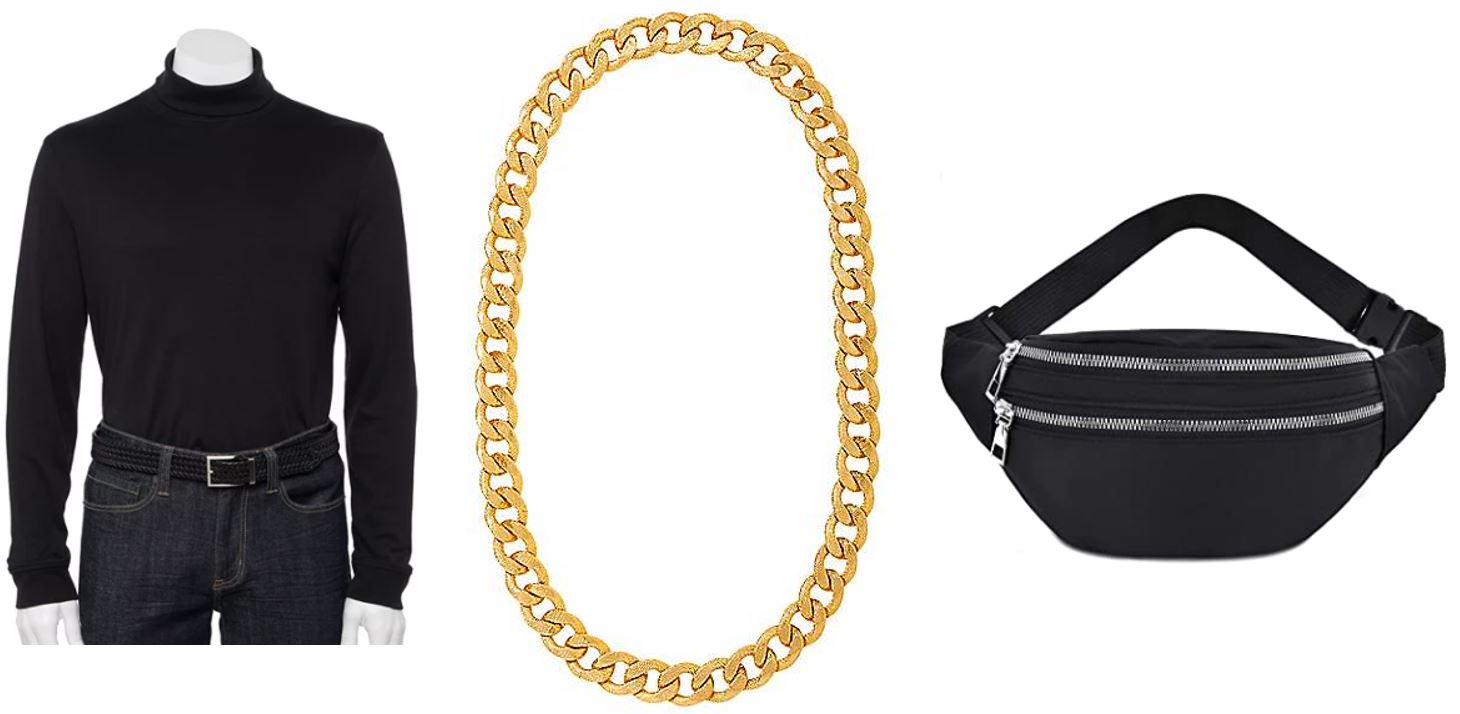 Maybe you'd rather remind the world that it's filled with happy little clouds? Channel plenty of positive mood and let others bask in your calming presence as the one and only Bob Ross. This outfit couldn't be simpler. A curly wig and beard combo (we found ours at Spirit for just twenty bucks), a light blue button down and a small painter's palette set. We found one at Target for only four bucks…or you could put that leftover pizza box to good use and cut out your own "palette" for free (there are no judgements here in Bob-land).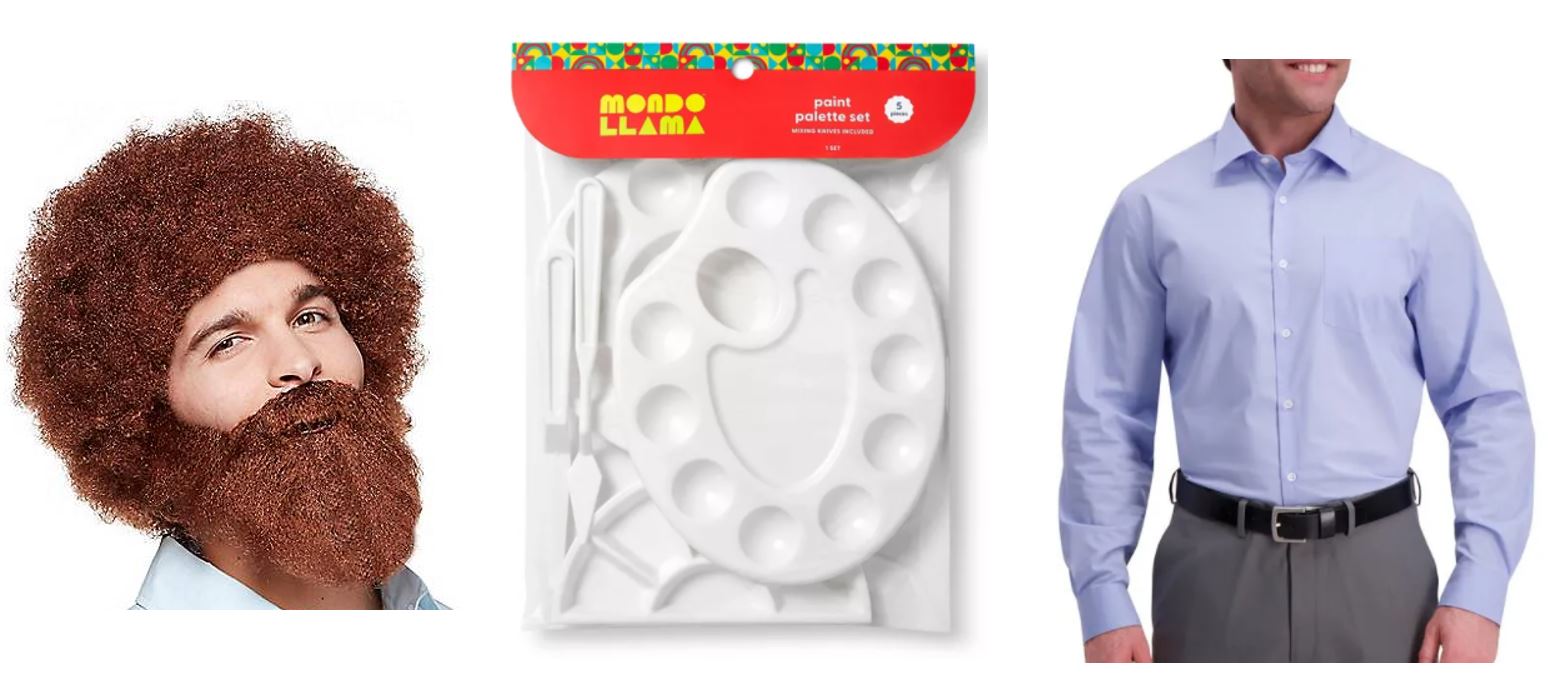 Or forget the chi and channel your inner Ye. Rock your party in Kanye's all-red 'Donda' event look. Pair some fiery red sweats with an equally red jacket – extra points if it's puffy. The closer they match the better. Then go full boss level with some light toned panty hose for your head. Congratulations, you are now a music god.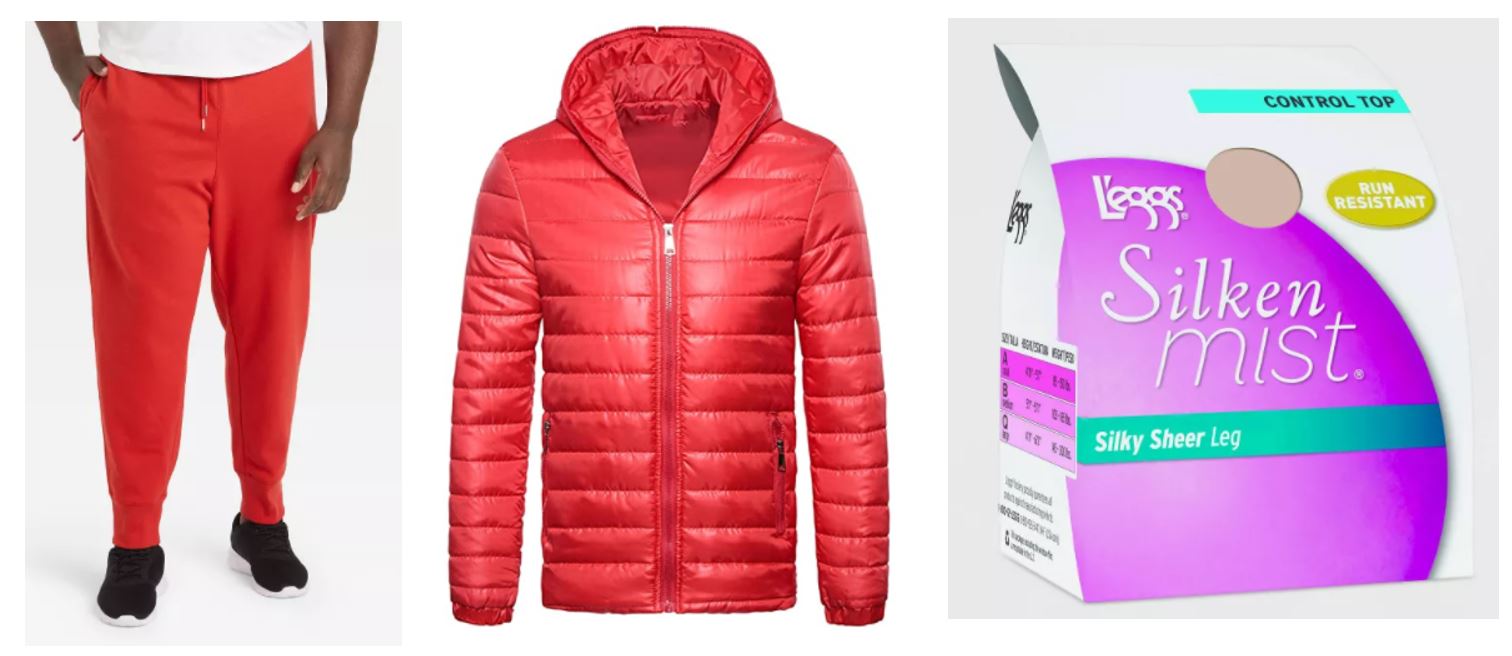 Make yourself the god of mischief with just a few simple pieces. Grab a cheap brown jumpsuit (we found this one on Shein for 18 bucks) then add a brown wig. Only thing left is to get crafty with some orange tape, cut out a few block letters to spell out TVA and through the power of illusion, you're now a Loki…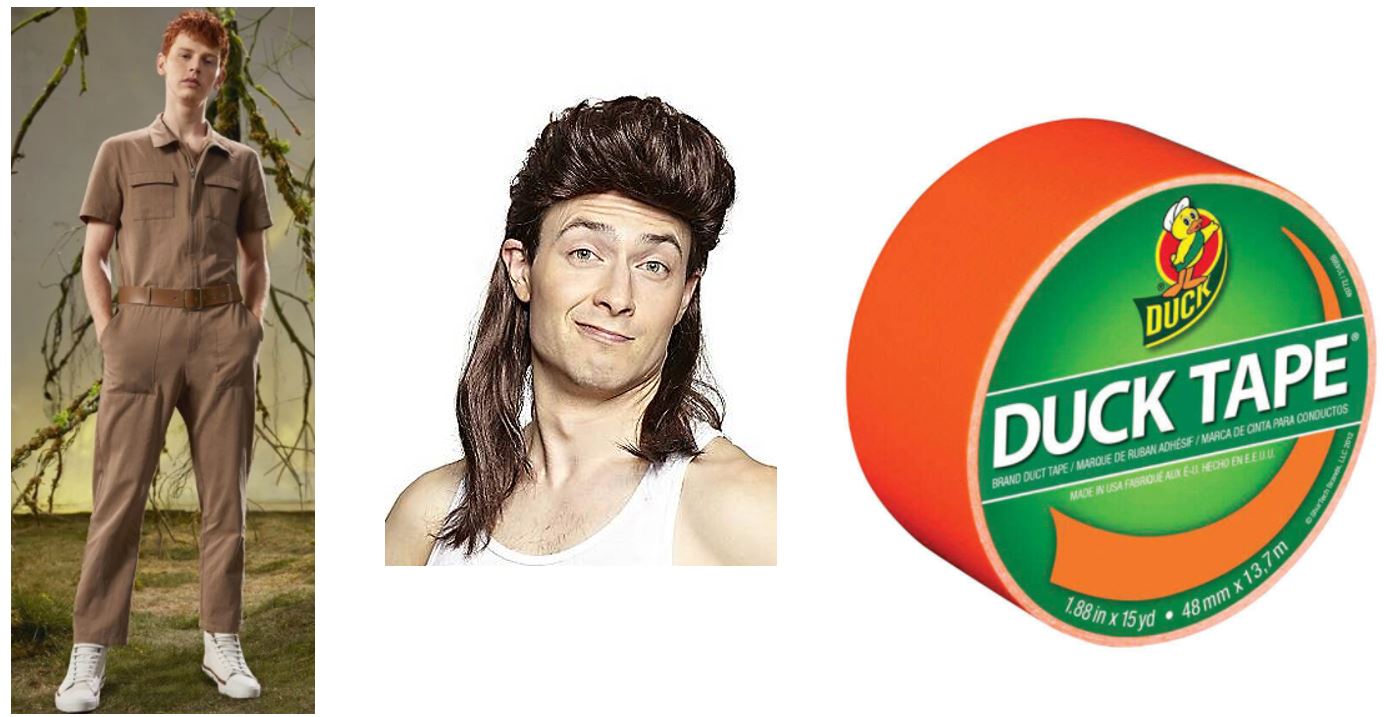 Be everybody's feel-good guy this year with a few quick pieces. Ted Lasso's outfit can be done with the addition of three items. A blue and white track jacket, that ever-present coach whistle and of course, you can't forget that stache. Go forth and regale your companions with your best Lasso inspirational quotes!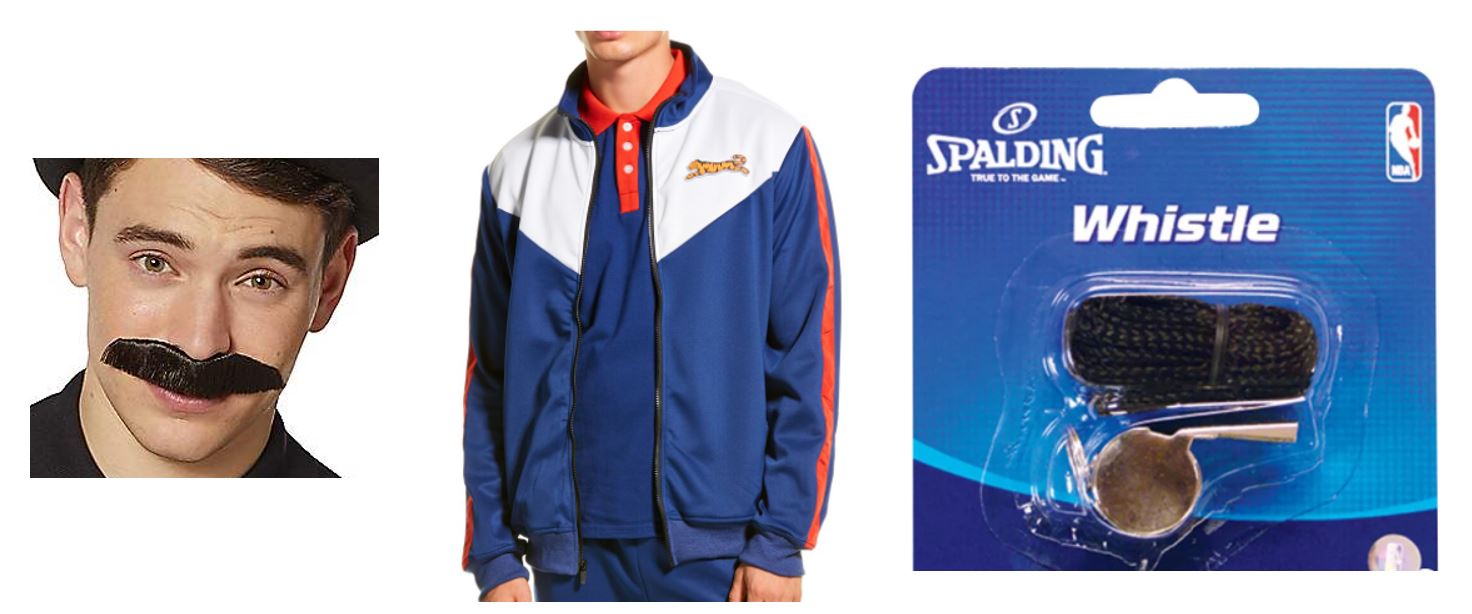 SEXY COSTUMES
If your #goals for going to your next Halloween event is to score something more than candy, then you'll want to focus on a costume that reads the room right.
Our first costume option is a classic for a reason. When it comes to beachy-cool, no one beats the Hoff. That's the spin-off of the lifeguard look, otherwise known as the Baywatch look. Grab yourself a pair of inexpensive aviators and you're ready to perform mouth to mouth as needed.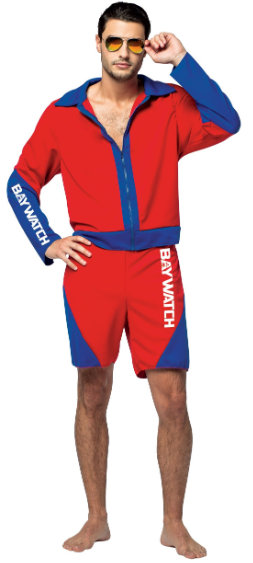 Our next option is as easy as jacket-and-go. Embrace your inner Fangs with your very own Southside Serpents jacket. Add your own favorite party jeans and a just-right white tee and you're golden. Bad boys are pretty damn sexy, after all…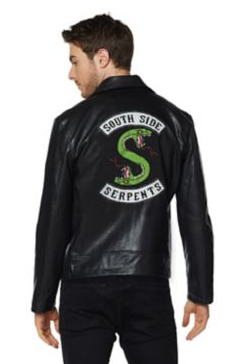 Speaking of bad boys…here's another great one that's sure to get attention. A far cry from the classic thin-striped suit, Joker in Suicide Squad was hot. This quick costume combo from Spirit comes with just about everything you need, including make up, tattoos and temporary green hair gel. Just add your fav dark jeans.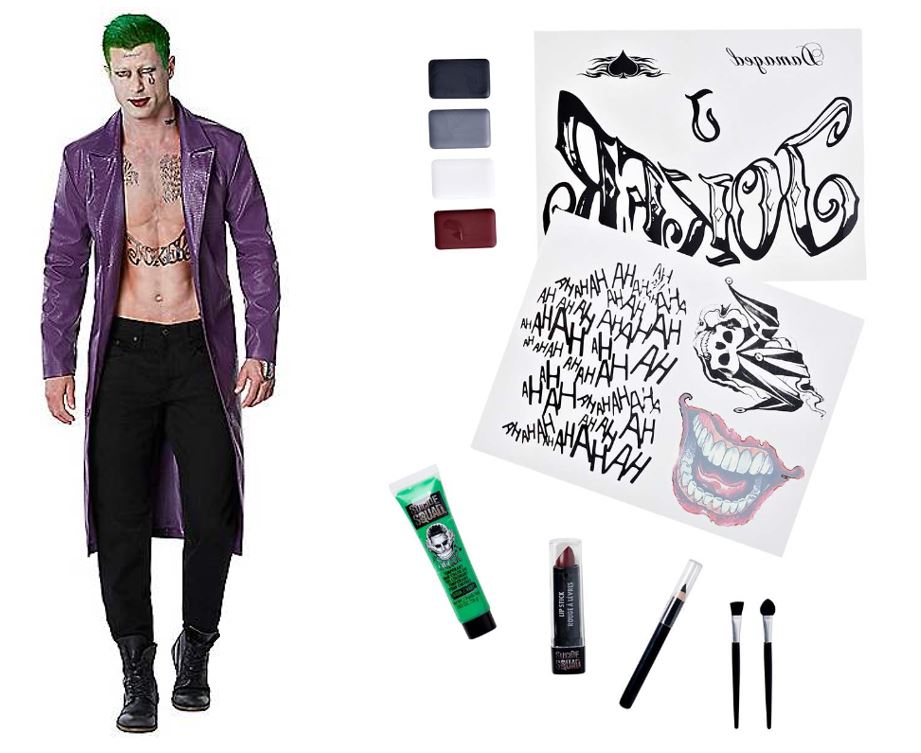 Feel like tossing a coin to your Witcher? With the much anticipated second season of The Witcher coming out, this costume has great timing. Get your Geralt on and go looking for your Yennefer. And don't forget that all-important, monster-slayer wig to complete your outfit…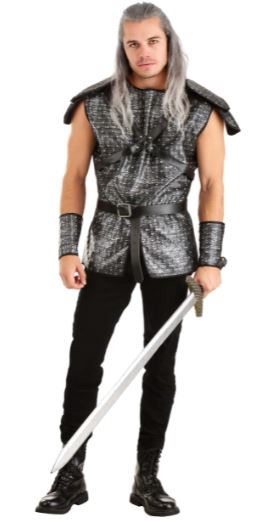 The man in black, the dread Pirate Roberts…or as we all know him to be, Wesley from The Princess Bride. Show your sword buckler style as you storm the castle and rescue your fair Buttercup with those resounding words…As You Wish…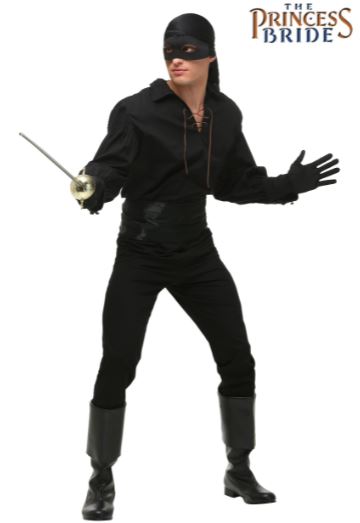 SCARY (BUT NOT TOO SCARY) COSTUMES
There's always plenty of opportunity to scare the living crap outta people during Halloween. One could argue, being scared at some point on Halloween is, well, kind of the point. But there are levels you can go to in order to hit that perfect balance of scary, but not "rolling-eyeballs-who-invited-this-psycho-to-the-party" scary.
We dare you to say his name five times. Candyman 2021 lived up to the hype and some. Based on a short story by Clive Barker, this version written by the amazing Jordan Peele has become an instant classic and will be in everyone's Halloween horror movies rotation for years to come. The costume itself is pretty straightforward…though the gravely voice is not included. Oh and don't forget to fill your pockets with treats before hitting the party, so you can offer those brave enough to take candy…from the Candyman.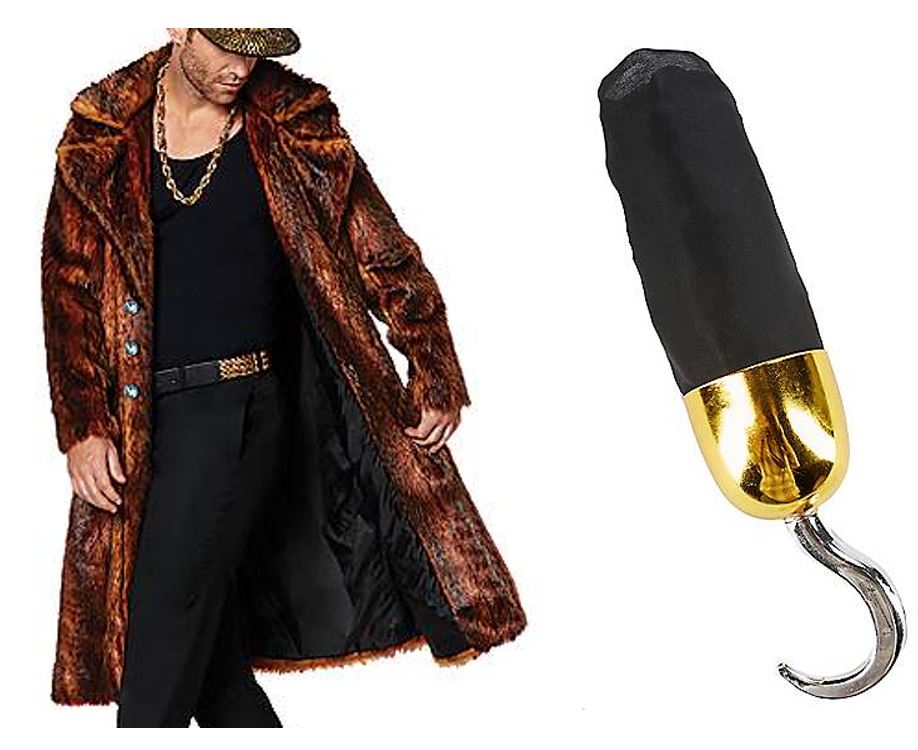 For all you Creepypasta fans out there, here's a fantastic outfit for you…the Slenderman himself. Show the rest of those urban legends who's boss with this costume

This next one requires a little bit of work from you, but trust us, you will be the talk of the party if you do this one right. The main crux of this look is the clear rain jacket. Grab some fake blood and splatter with abandon. Underneath wear your favorite thrift store suit and add an Axe prop for good measure. Really wanna go over the top? Pass out some business cards with the name Patrick Bateman…which you can get on Zazzle for $22.15 (set of 100).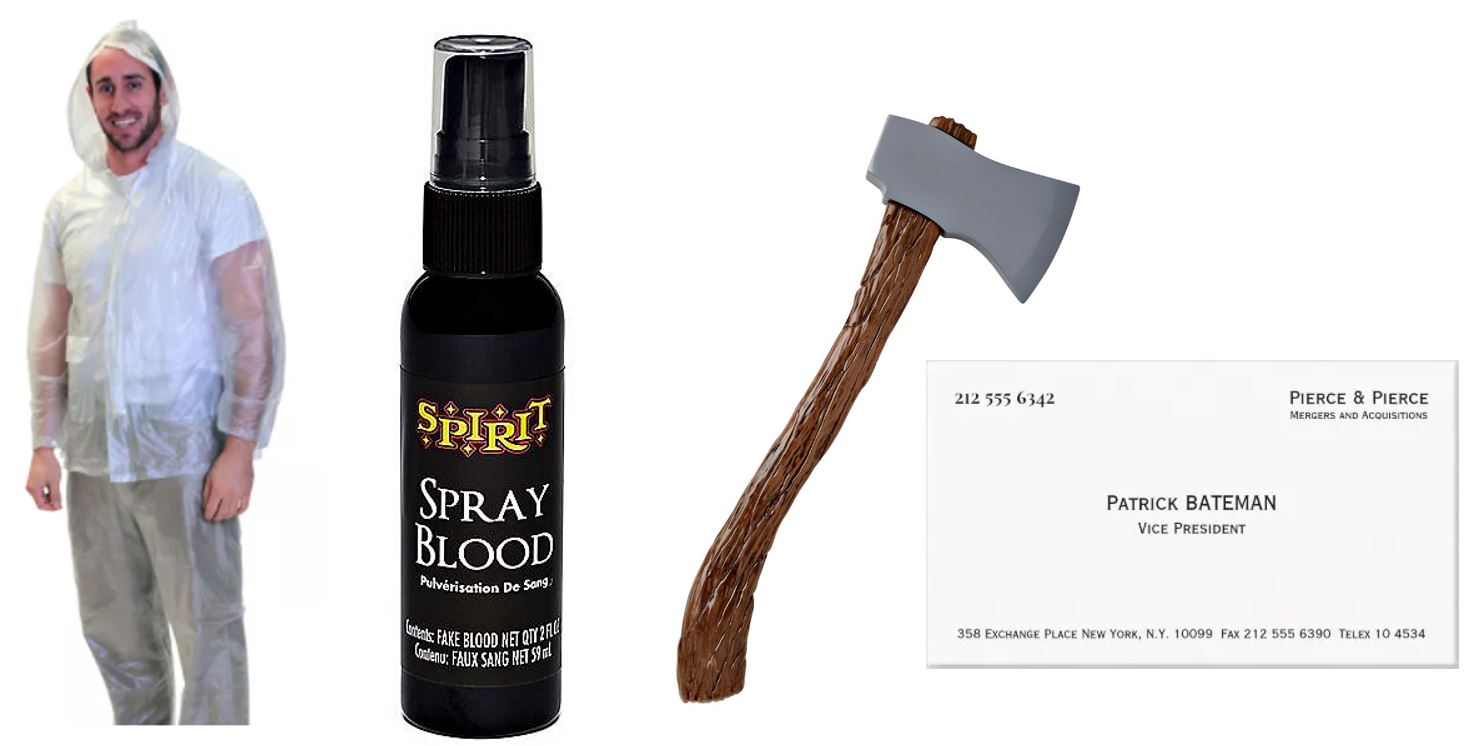 Take things old school with one of the OG of all slashers, Michael Myers. Instantly recognizable at any location, you're sure to have any easy time parting your way through the crowd in this costume. He doesn't even need the prop knife…but for eight bucks, why not add a little stabby-stabby?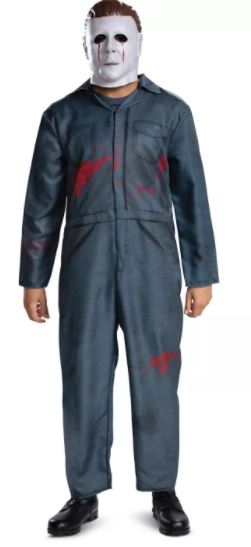 If your event is going to be inside/outside, or if you know the hosts are going for some dark and atmospheric lighting, give your fellow party goers a show of dystopian proportion. This LED light up Purge mask + a black hoodie is your one-and-done costume that's both easy and memorable.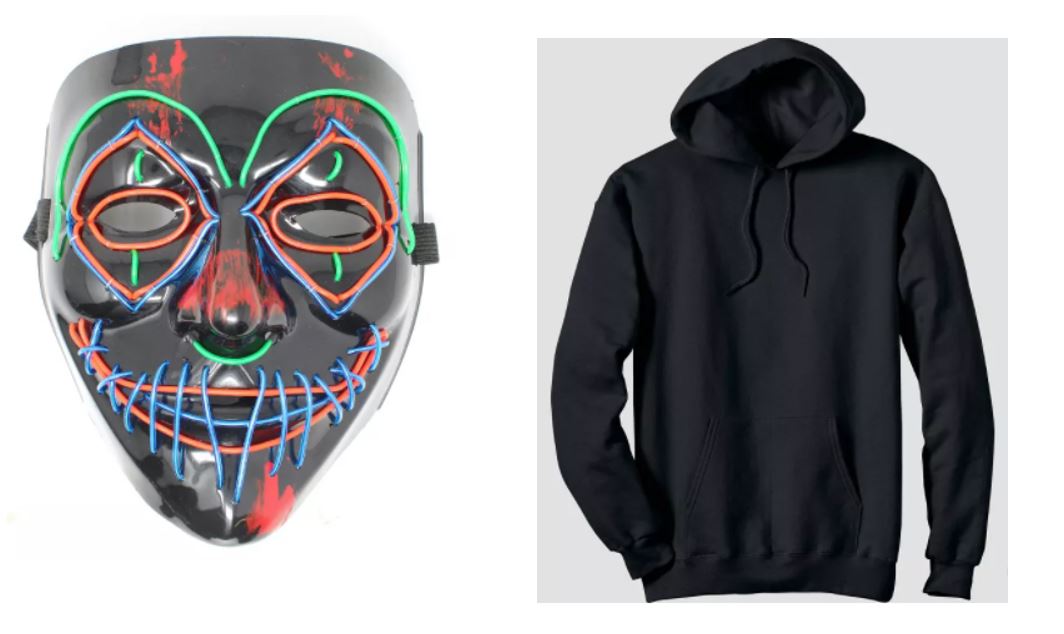 We hope you find our costume curation inspiring and bold. Whether you go with one of our brands, or if you go with your own spin-off, we wish you a happy, and wicked, Halloween!