It's not rocket science…okay, well, let's agree to say it's a different kind of rocket science. The point is, there is a right way to avoid certain kinds of chafing and general discomfort with your day to day wear, and that starts with your undergarments.
Choosing the right underwear is like choosing your perfect wingman, as in – needs to be there when you need him, doesn't cramp your style, makes you look attractive and helps you keep your confidence in all circumstances.

There are four main types of under garments these days, and each has their place with the right type of guy. By right type, we're not talking personality, we're talking body type. We're also not talking size per se, as in a S, M or L sort of thing. We're going to look at the 5 main body types of guys and how for each there's a good, better, best and "that's a negative ghost rider" in the form of Boxers, Boxer Briefs, Trunks and Briefs. So let's get started…
THE HUSKY FELLA
So we're starting off with this type because it's the one that benefits the most from upgrading to the right type of underwear. The more weight you've packed on, the more likely you've been dealing with the sweats, chafing, maybe even sores, all caused by too much, too little or the wrong type of fabric aggravating everything from your thighs, butt, crotch, or the whole damn package. So what do you do? Usually you try to go "roomier", and that means boxers. While it may sound counter-intuitive, that's a wrong move. All that fabric just adds to the rubbing and chafing and well, often to the dreaded swamp crotch. Not a good look on anyone. So maybe you swear by briefs, the tried and true friends you wore before your first peach fuzz. Step away from the tighty-whities, sir…because not only are their lack of coverage going to increase the surface area of skin-rub-to-fabric, they're also going to do zero in bedroom cred department.
The solution? Well there are two. Best in class for you is the Boxer Brief. With its good thigh coverage and streamlined fit, it gives you the same anti-fabric protection of the boxer but without all the extra material causing that heat sink in your pants. Like a good brief, it also offers a much better level of support for your package. The runner up? That'd be a good pair of trunks, but only if the fabric is high quality, otherwise that shorter inseam will keep riding up. Here's a few tried & tested that get our Editorial approval, plus high scores by literally hundreds of reviewers…
GOOD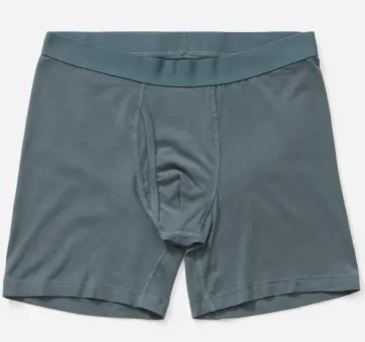 With a 4 inch inseam this newest edition to the Everlane Uniform collection boasts a 93% Supima cotton material. It's close leg fit and full front support ensures everything stays put. It's earned a 4.7 star review from the guys who wear them. If you're a guy who prefers a longer leg, these will keep you in comfort all day long.
BETTER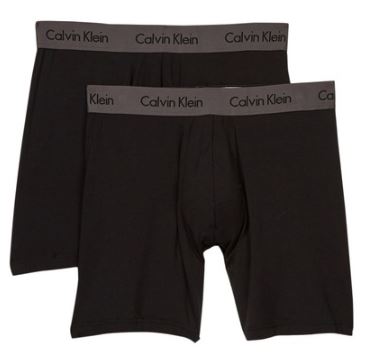 From A$AP to Samuel L. Jackson, CKs are pretty much a forever hip brand (gives a whole new meaning to the 'what's in your wallet' phrase now doesn't it?). Best known for their boxer briefs (looking at you, Mark Wahlberg) these classics have been consistently getting solid reviews everywhere from Amazon to HisRoom buyers. A 4.7 Amazon star rating, to be precise. Guys describe them as fitting perfectly and breathing easy. Added bonus, lots of praise for its discreet logo, which for some guys is a real deal breaker.
BEST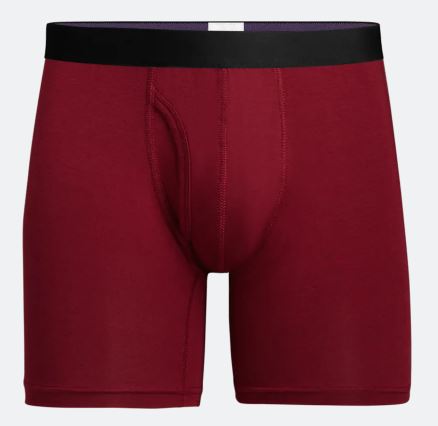 These boxer briefs by MeUndies are the gold standard of boxer briefs. 92% Micro Modal, which makes them 3x softer than cotton and more breathable. They come in over 33 colors and in sizes up to 4XL, and has a soft, flexible no-roll waistband. Individually they're $24 but if you join the MeUndies Pair of the Month Club, the price goes down to $16 (that's in addition to the Free Shipping). Added bonus, they're guaranteed Ethically sourced and made with Low Impact Dyes. With over 750 reviews, they've earned an overall 4.7 rating with customers.
THE SWOLE GUY
On the flip side, we've got our Swole guy. Where the Husky type looks more oval, you, my friend are a perfect inverted triangle. You're in the gym every day, working that body towards Adonis status, and it shows. In all fairness, you're not without your own challenges. Finding shirts that fit those guns can be a bit of a shooting match, and while you would think modeling things down below would be an easy trick, there are definitely some silhouettes to avoid. First off, boxers are a definite no go for you too. Why? Think about it, all those hours doing power squats – wasted in a sea of billowy fabric. Trunks are also on your lower end of options. Surprised? Well, this is mostly because of where they hit on the upper area of the thigh. Many guys with muscled thighs report that trunks have them feeling like "you've got giant circulation-cutting rubber bands around your legs". Not good.
Boxer briefs, with their longer inseam are a much better choice, so they're our runner up. Not only do they offer the good support you want but they show off your definition while giving you coverage. Your best option though, are going to be briefs. Simply put, if you've got it, you can damn well flaunt it. Briefs offer you the support you need with the freedom your developed legs are craving. Just ask Superman.
With briefs having been around a good long time now, there are plenty of great brands to choose from. These have made the top lists just about everywhere, including with us…
GOOD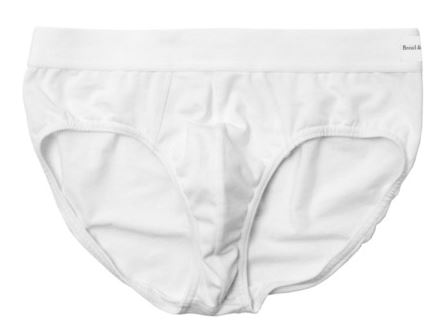 Made of organic cotton, these briefs are described by reviewers as "ultra-comfortable". A double ply contour pouch keeps things centered and covered elastic at the leg openings keep the hem from riding up. Reviewers love these for their Goldilocks sizing…not too skimpy, not too loose, these will fit your boys just right.
BETTER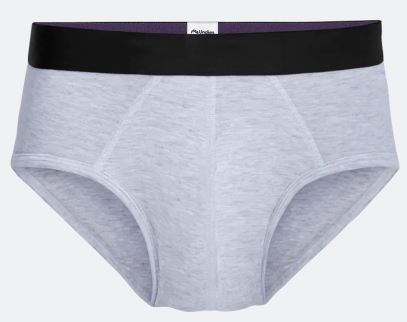 With sizing up to 4XL, these briefs are 92% MicroModal, so they're silky smooth and breathable like cotton. Unlike cotton though, it doesn't trap perspiration. Need we say more? Okay, these briefs are designed to lay flat across your butt (no wedgies here) and a well proportioned pouch that offers excellent support and slippage protection for your jewels. Plus they come in a bunch of quirky designs and cool colors. Add a no-roll waistband and you'll understand why it rates 4.5 stars on just about everyone's review.
BEST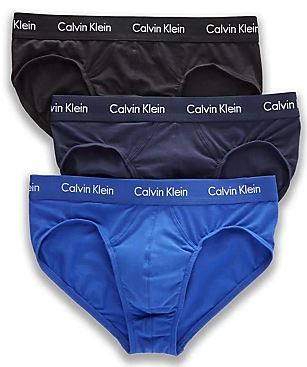 When you get 4.7 stars out of over 500 reviewers, you get our attention. Made from super-soft stretch cotton blend, they've got a microfiber elastic waistband that stays snug but not pinching. Same for the leg openings. Several hundred happy customers claim they have the right amount of stretch without sagging, and keep the boys in place throughout the day. One even happier reviewer put it "I'm most happy with how my girlfriend likes the way they accentuate the family jewels". Happy days indeed, bud.
FIT MAN
Moving on, we're going to address the Fit man. AKA, well…Regular Joe. You take good care of yourself, stay active but not much of a gym rat. You're more about the cardio than the heavy lifting. You've got a decent muscle mass to fat ratio but where Swole guy looks like an inverted triangle and Husky man is an oval, you're more of a rectangle.
For you, the name of the game is…what makes you comfortable. No really, any of these four types would work okay for you and in your case its more about what you're wearing than anything. You've got enough leg definition that briefs should look alright and trunks won't feel like you're being pinched to death. In terms of best for you, it's a dead heat between Boxer briefs and Boxers. If you're feeling the desire for a little more support, grab your BBs. If not…have at those Boxers and have some fun. Here's our top picks…
GOOD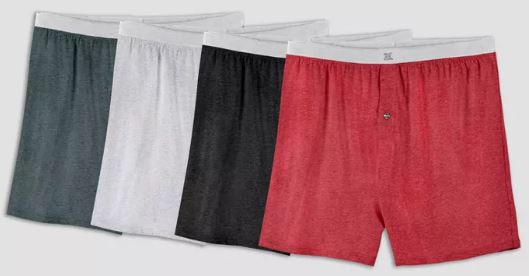 100% jersey fabric feels as soft as your favorite tee. The soft stretch waistband offers no pinching and the relaxed fit will have you in all day chill mode. Button fly and tagless, these are a classic for reason. They're a solid 4.2 stars overall from over 3,500 reviewers.
BETTER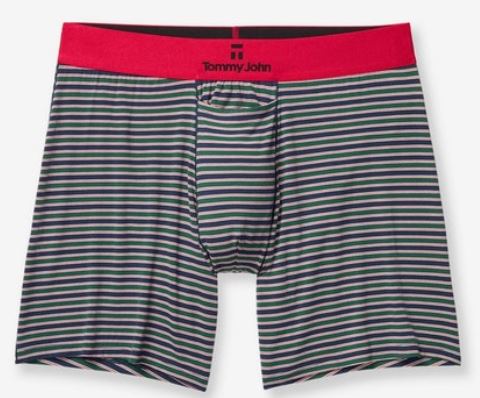 Tommy Johns rose to popularity with the kangaroo pouch, which gives probably the best support you'll find in traditional boxer. That said, there's nothing old fashion about it's 90% non-pilling micro modal fabric. Kevin Hart is a fan. So is Howard Stern. Comes in 17 color options including some pretty fun prints. Quick note, while these guys may look like they'd be okay for exercise, they're not recommended. Also bear in mind they are a machine wash cold only kinda garment.
BEST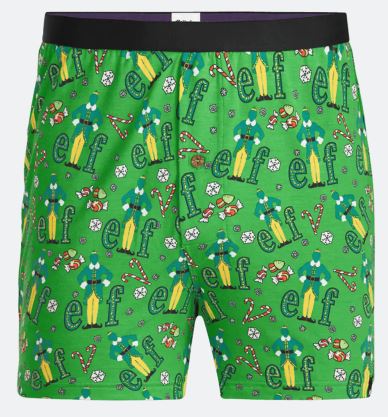 Boxers are about freshness, freedom and fun. This version from MeUndies are all that & more. The durable flatlock stitching add a touch more support than you're probably used to, but the MicroModal fabric keeps you breathing light. With almost 500 reviewers, these boxers get solid high marks – 4.8 overall star rating! One reviewer stated "I have a really tough time finding comfortable boxers. That has changed with these! I don't even notice them during the day! That's when you know they are comfortable."
Also, did we mention they come in Star Wars, Dinosaurs and about 25 other prints including ELF? We're talking ELF here people! You're welcome.
THE THIN MAN
The word is Ectomorph, but if you've got this body type you already know the definition. Sorry, bad pun there. With smaller joints and leaner muscle mass, your limbs tend to look all that much longer. Putting on weight and keeping on muscle is a tough grind with that fast metabolism. On the flip side, skinny jeans and the slim-fit suit was made for you, my man. That is as long as you stay on top of fitness and away from the dreaded "skinny chest but with a muffin top" look, which BTW looks good on no one. Okay, we digress…
It's pretty obvious that boxers are on your NWIH list here. All that material will make your legs look like stilts. Also on the "not your best look" list – boxer briefs. No really. Why? Same reason as the boxers but through opposite means. The longer material and tighter fit will bring out every bit of stringiness in those legs. Like a skinny kid in bike shorts…don't be that guy.
So what are your positives? Briefs are a solid runner up, especially if you're a thin guy on the shorter side (around 5'4″ or under). They have just enough material to help lend a little bulk to your legs and buttocks. Your best undergarment though, is trunks. Not only do they give structure and bulk to your thinner legs, but they support and accentuate your package. Plus if you're lanky looking, having a little extra material will help shorten and thicken your legs, creating the illusion of muscle bulk. Here are some excellent choices we, and a helluva lot of others, like very much…
GOOD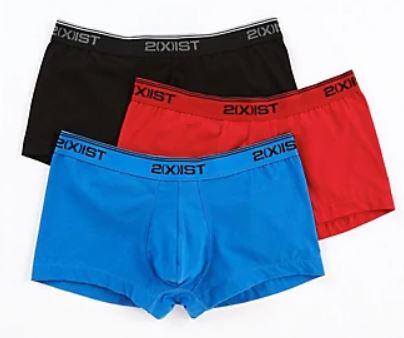 With a perfect modern square cut, these cotton-microfiber blend trunks by 2Xist have made just about everybody's top list. With a smooth fit, seamless backside and well supported pouch, reviewers state these trunks are an absolute must for skinny jeans or shorts.
BETTER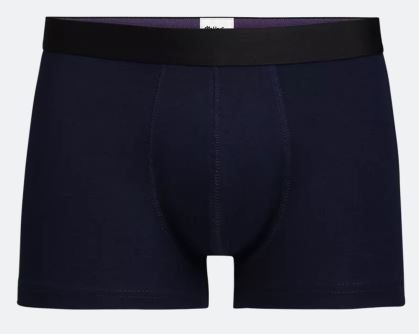 These trunks check all the boxes. Short in the legs, they're breathable (92% MicroModal) and moveable. With over 600 reviews, customers give these guys a solid 4.5 overall rating. They run true to size, be it S or all the way up to 4XL and just in case you're not sure, they have a 90-day money-back guarantee. As one reviewer said "They are the most comfortable pair of underwear I've ever worn…They don't bunch up and keep everything in place without feeling snug. I will be restocking my underwear drawer from now on".
BEST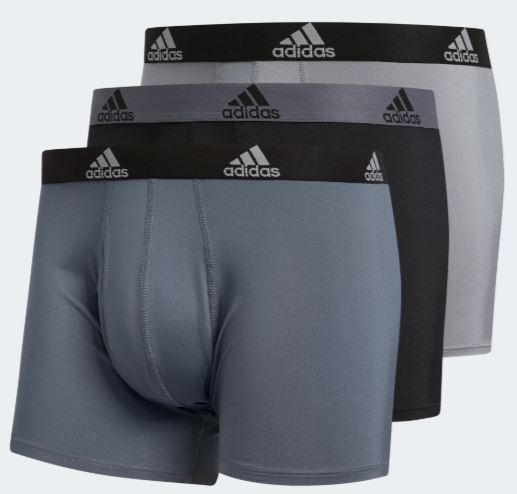 Made to be performance trunks, they're made of quick dry, stay put fabric called Climalite (natch). With a slightly longer leg, these trunks are perfect for the guy who wants a hybrid length of not quite boxer brief but not standard trunk. Soft stitching and tagless to keep any itching potential down. No wonder it has a solid 4.5 star review from over 2 thousand guys.
THE WIDE HIPS MAN
Lastly, we come to our Wide Hips guy. There's a fair number of guys out there with with this body type and it's  pretty easy to confirm if this is you. As the name implies, the hips tend to be larger in look and proportion, while your shoulders tend to range toward slumped. Weight tends to accumulate around those hips and also the butt. Think Bradley Cooper, Ron Artest or any of the Jonas brothers.
In many ways, this type is similar to the Husky Man, especially with briefs, but unlike our Husky brothers, trunks are no good for you. In both cases, that lack of material will only accentuate the larger frame down below, and make your shoulders look even smaller. For you, my friend, your best bet is also the boxer brief, but your runner up is the boxer. Both these silhouettes are going to help bring you back into proportion. Boxer briefs will create the illusion of a smaller hip area while boxers will help reduce the look of your larger legs.
Have a look above at our picks for the Husky guy and Fit guy for your inspiration.
So that's it. Did we hit the nail on the head? Give us a shout out if you agreed, disagree or just plain enjoyed learning more about this.