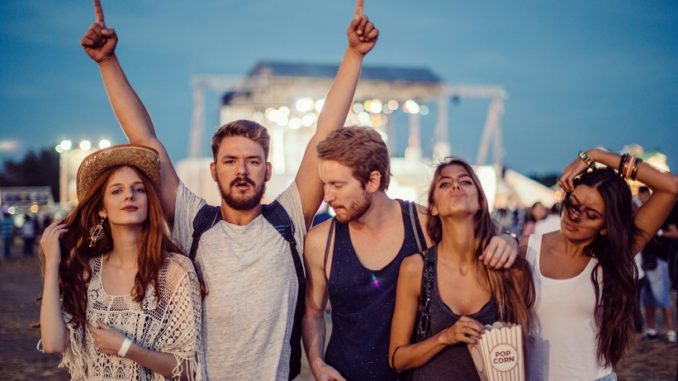 You're gonna get sweaty and you want to be comfortable, but that's no excuse for phoning in your festival look. We'll show you 7 must-haves that will show your flex, not your frump.
Festival season is upon us, and with it comes our opportunity to enjoy good tunes and look good while doing it. Music is an art form, and so too is a cool, casual curated look.

#7 – STYLISH SUNNIES YOU'RE WILLING TO LOSE
You read that right. Sunglasses are to festival goers as guitar picks are to that bassist who loves to shred. They're functional and make you look good, but there's a pretty good chance you're gonna lose them. Seriously. It's the number one item people lose at festivals (remember when Lenny Kravitz took to social media begging folks to help him find his after a show?).
To be clear though, that doesn't mean settling for those cheap AF looking five buck specials. This article is about looking stylish and there are plenty of brands out there that make great shades at decent prices that won't have you crying if they fall victim to the pit.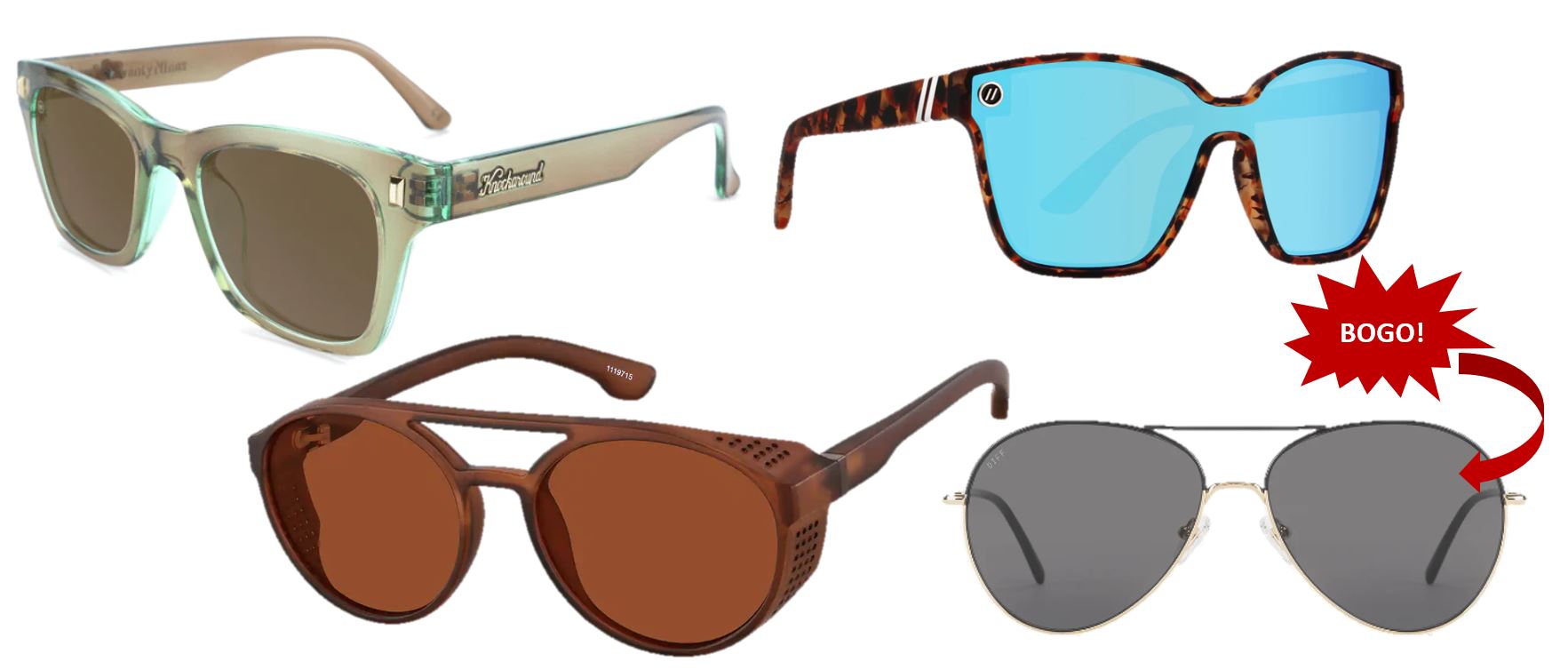 From Left to Right:
#6 – BEATER SHOES
Much like your shades, you don't want to wear your best shoes. They're going to get muddy, scuffed up and stepped on, so leave your Common Projects at home.
What you do want is a good pair of beater shoes. These can be sneaks, slip-ons, boots…whatever you know you can wear all day in comfort. As for sandals or flips, while comfy, these are also best left for the hotel or the campsite. Otherwise, at best you'll have dirty hobbit feet in under an hour, at worst, you'll find just how much *fun* it is to have Dr. Martens land on your bare toes. Oh, and as much as we love our white sneaks, we don't recommend them (again, for obvious reasons).
Here's our take on some favorites that look festive, feel comfortable and are easy to knock the dust off…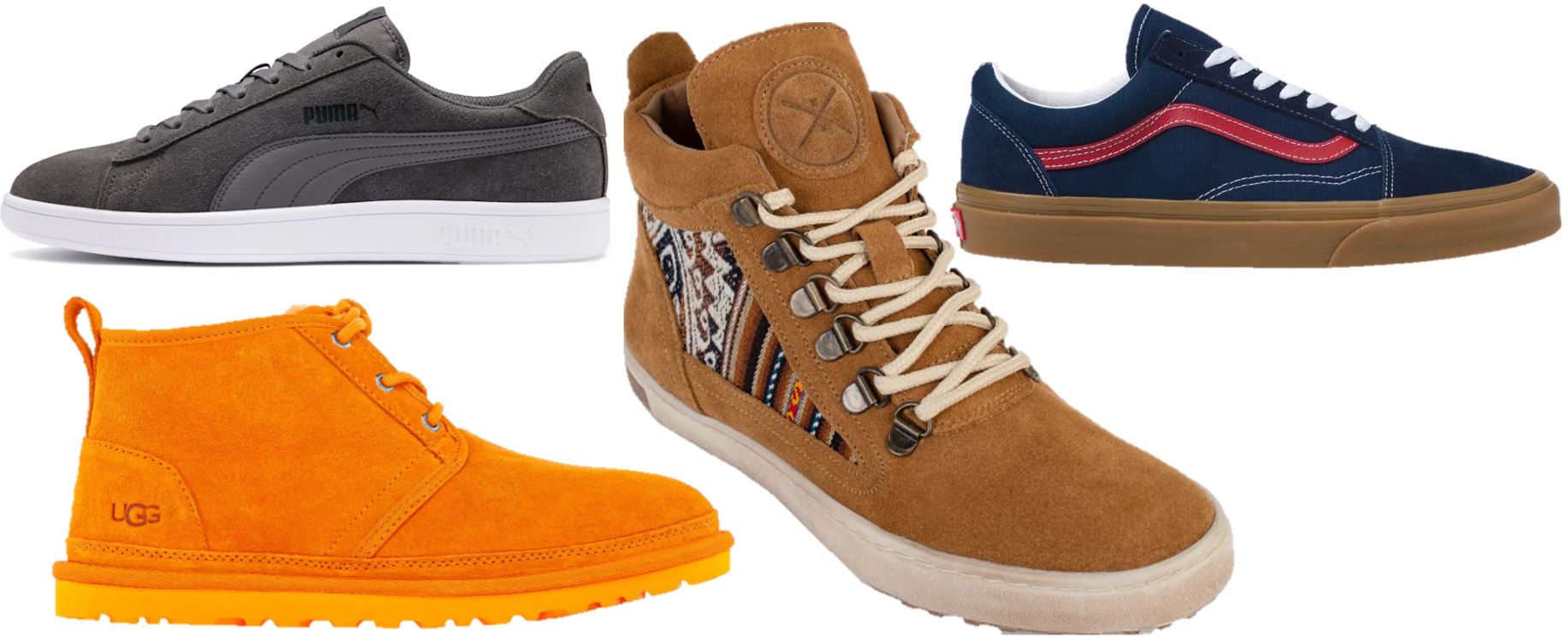 From Left to Right:
#5 – HEAT-SEEKING HEADGEAR
Sunnies do wonders to protect your eyes but for all day fun-in-the-sun, you'll be glad you brought some headgear for that noggin. Bonus, a cool chapeau is also a great place to tuck those wind-whipped, sweaty tendrils into, to keep them out of your face. Options can include the quintessential ball cap, buckets or the various incarnations of the cowboy, fedora, or even the odd floppy (hey, if Chris Pine can do it).
Here's some options ranging from moderately minimal to extroverted delight…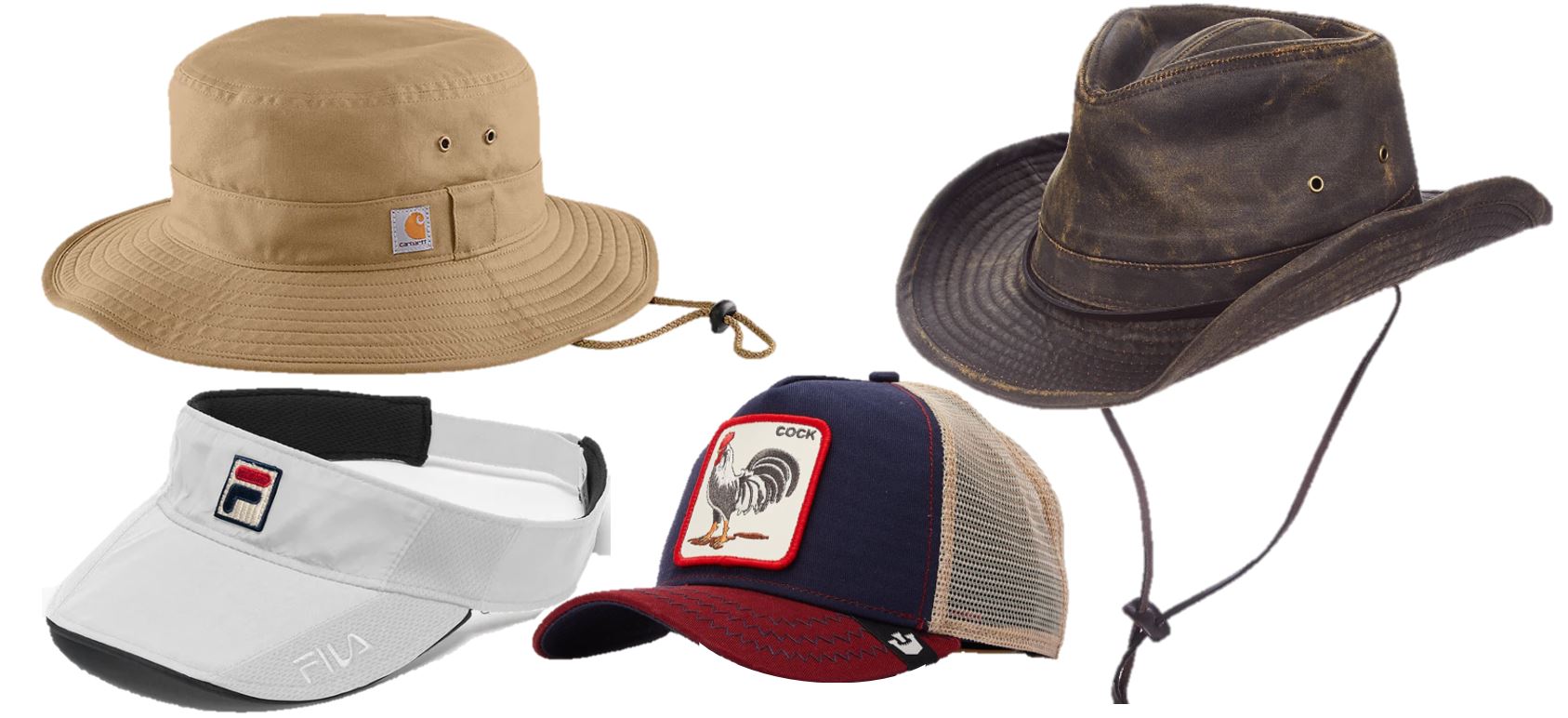 From Left to Right:
#4 – WHEN IT RAINS, IT POURS
Honestly, you have to expect it. This is the time of year when summer showers can come out of nowhere and last for hours. Even if the weather gods are kind and the deluge happens overnight or early morning, there will be mud and the occasional downpour to contend with.
So unless you're 100% sure of zero precipitation, best to bring some options to contend with mother nature.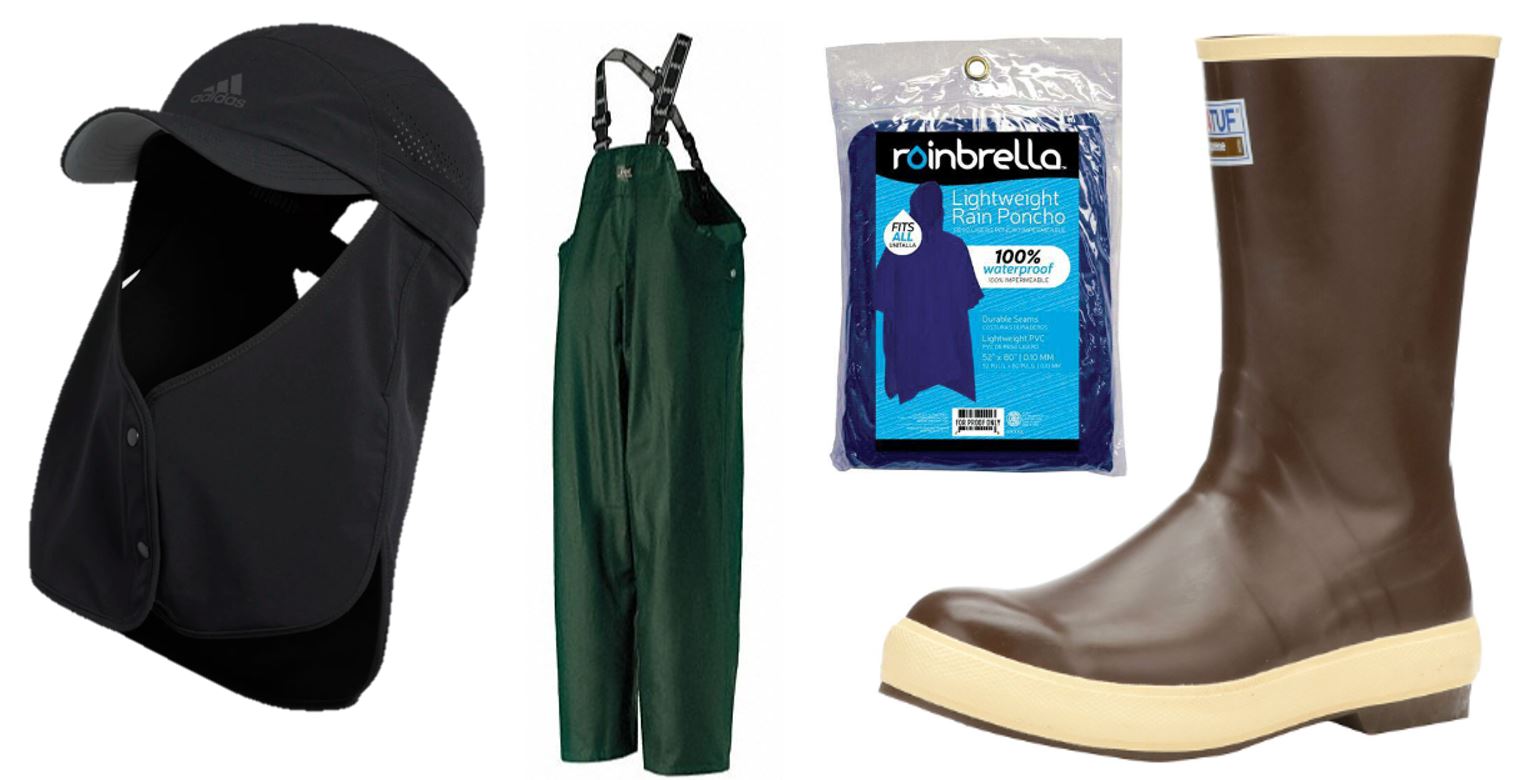 From Left to Right:
#3 – THE LOOSE TEE
Whether you go plain, faded or graphic, you don't want an uncomfortable fit to hinder your dance moves. The classic short-sleeve is always welcome but if sleeveless is calling your name, rest assured that's also a popular choice.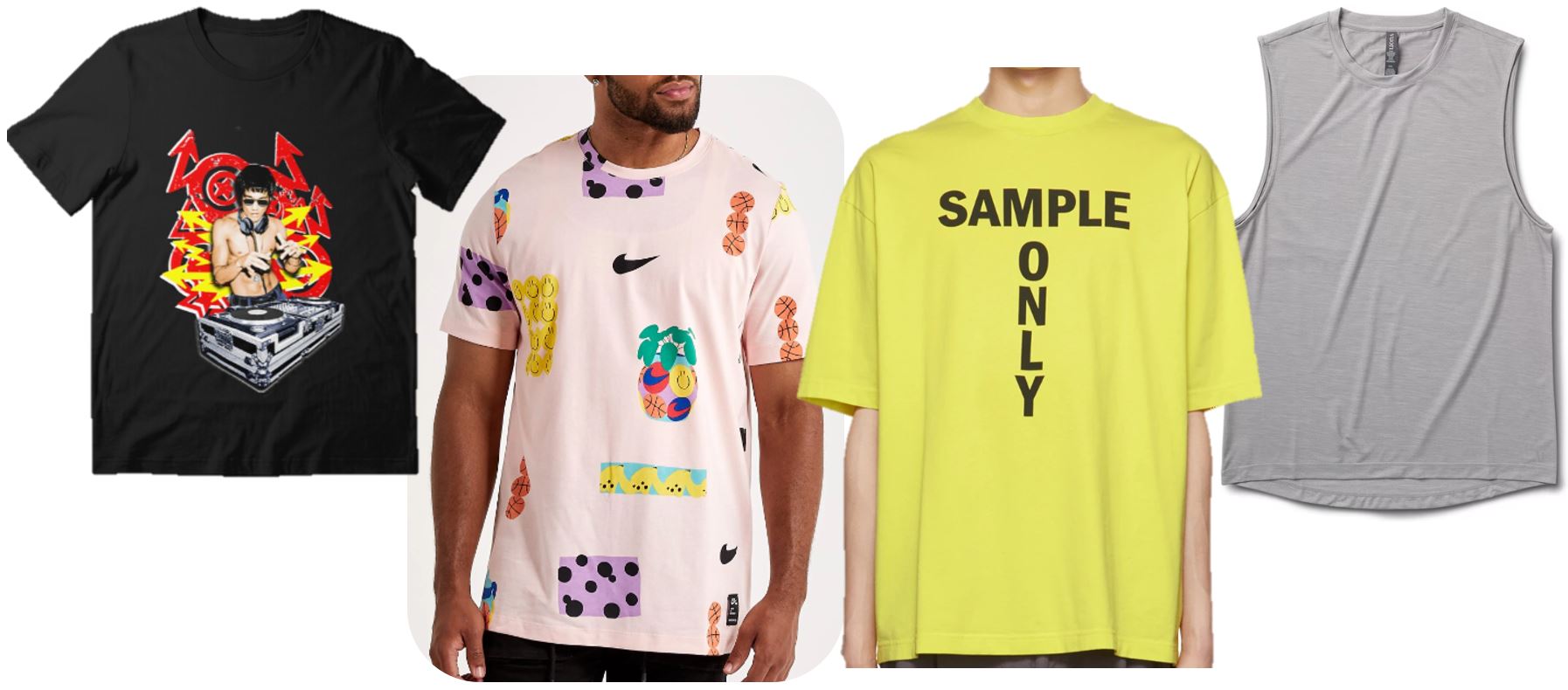 From Left to Right:
#2 – BRASH BOTTOMS
Festival time is not a time to be timid. Whether you choose pants or shorts, have fun and go a little crazy. Colorful prints, florals, bold colors…all are welcome.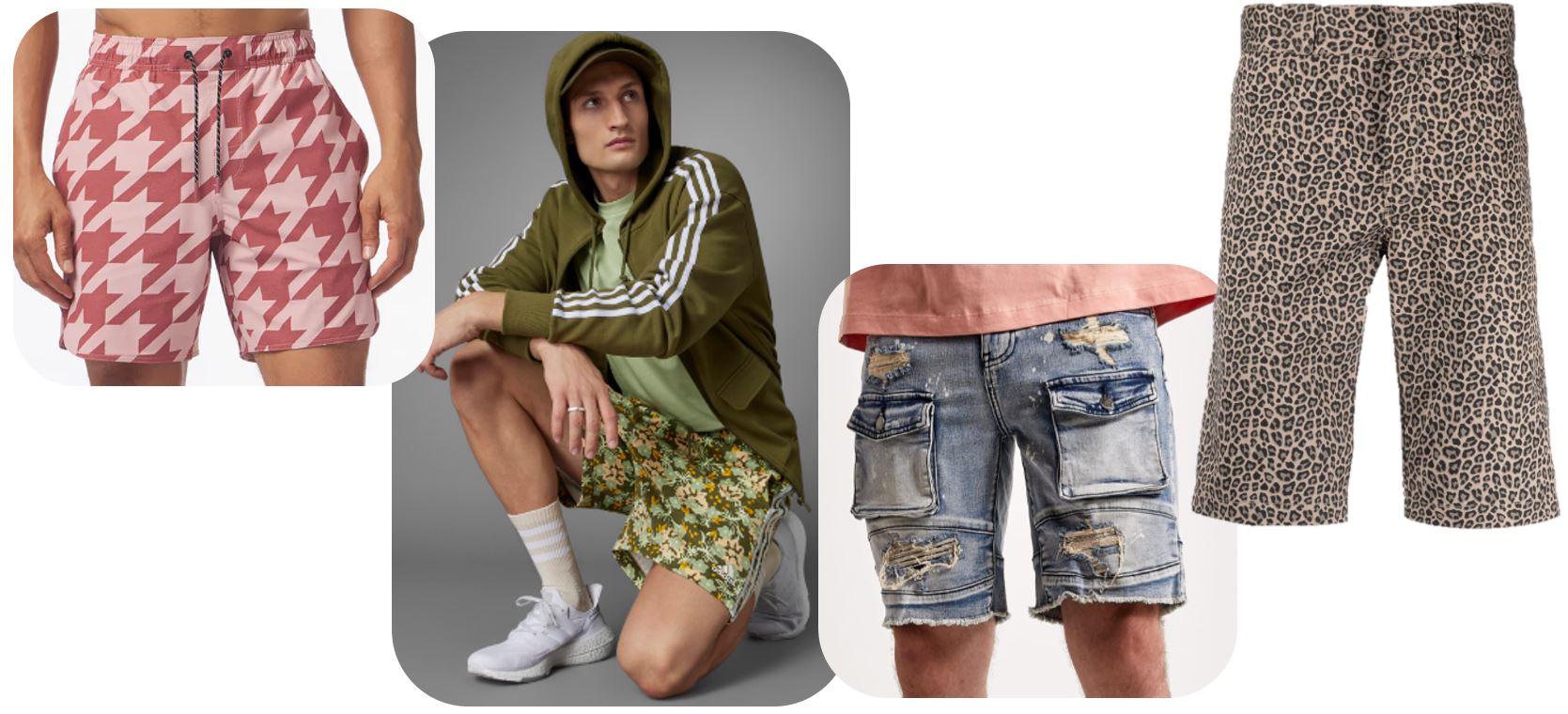 From Left to Right:
#1 – BOLD ACCESSORIES
And as for our number one? They don't call it a festival so you can wear a bunch of boring stuff. Even if your fit is fairly lowkey, get in the spirit of things with accessories that access the fun. Get bold with your jewelry with some cool shapes, neon brights and boho-inspired pieces. Want to really take things to boss level? Experiment with some temporary ink. No, we're not talking about those low quality ones that look like a scratch and sniff. For quality temp tats that look like the real thing and will last the whole festival, check out Inkbox. These guys are our Editor's Choice for making your music festival look really sing. For over half a decade they've been working and collab'ing with real artists from 4YE to Gorillaz, Kandy Muse to Rupi Karu. There's tens of thousands of designs to choose from – here below we pulled some of our favorites but they have an entire category of festival tattoos.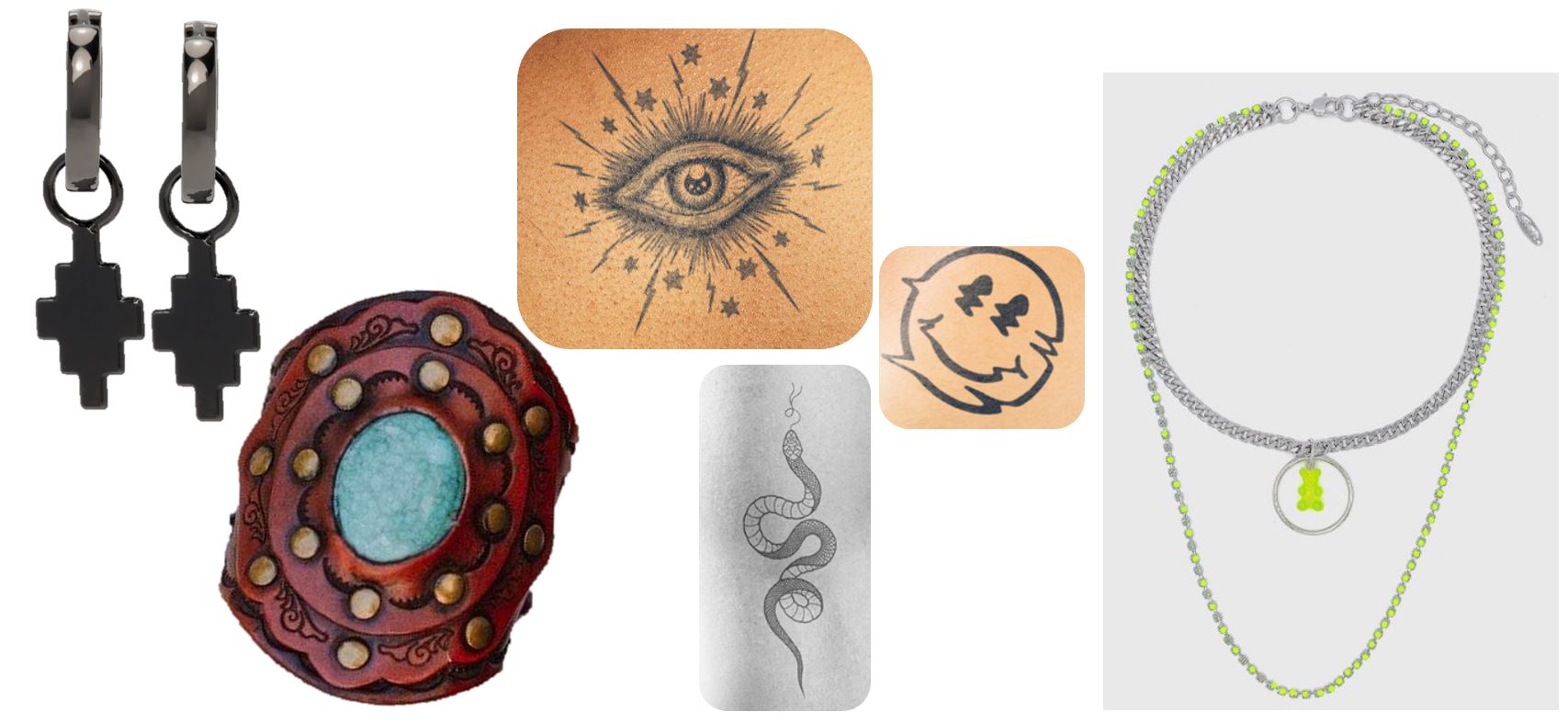 From Left to Right: