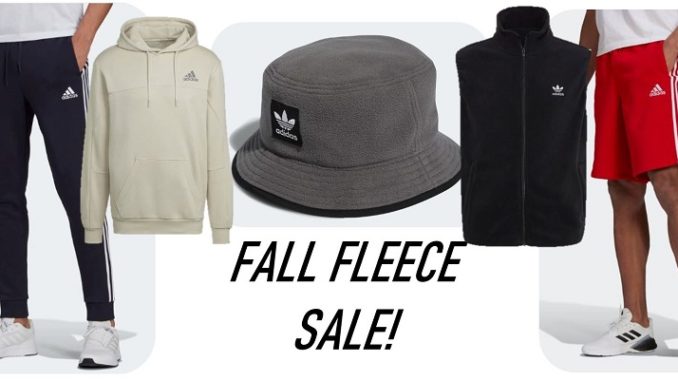 With the weather getting cooler, it's time to start layering up. So when our Editors got wind of an upcoming adidas sale on tons of favorite fleece items, we knew we had to check it out.
What we found were a ton of items, from great staple pieces to new season items perfect for freshening things up. Of course, we wouldn't leave you out in the cold…check out our Editors fast 5 favorites from the sale…

#5 – STADIUM WEIGHT HOODIE
With an easy fit that's not too big nor too small, this hoodie is perfect for throwing over your tee on those brisk days, as well as ideal under that winter jacket when the temperatures really start to dip. Comes in a few color options but this stone winter white version is our pick.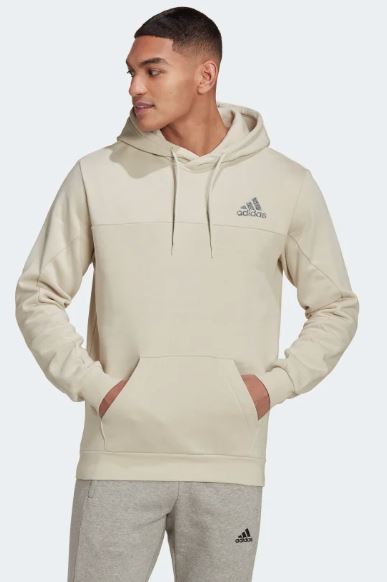 (on Sale NOW from $60)
#4 – FRENCH TERRY 3-STRIPE PANTS
If you don't already have a pair of these iconic pants, now is the time to grab a pair in the one-and-only adidas Legend ink blue. Nicely tapered legs and the ankle length cuff gives these a modern look you can use to pull together everything from off-duty to weekend date casual.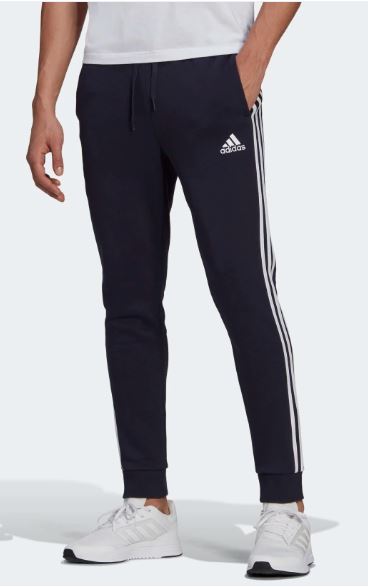 (on Sale NOW from $50)
#3 – THE FLEECE VEST
Another great staple piece. Made of medium weight performance fleece, this logoed vest in goes-with-everything black can be layered up or down, which is perfect for those fickle fall days when the weather seems to change every 5 minutes.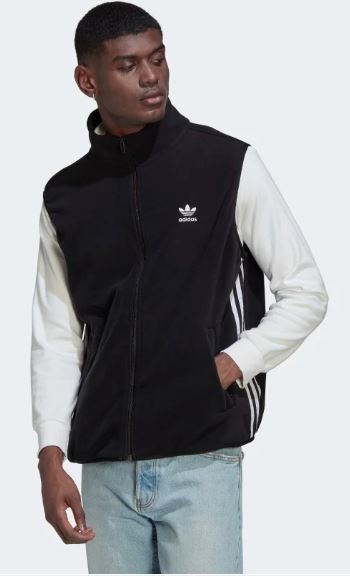 (on Sale NOW from $70)
#2 – THE 3-STRIPED LONG SHORT
Whether you get this to pull out on those random warm days that can happen in fall, or you buy it to store away until springtime – these fleece shorts are a worthy purchase. Long length to just above the knee and in the archetype adidas red.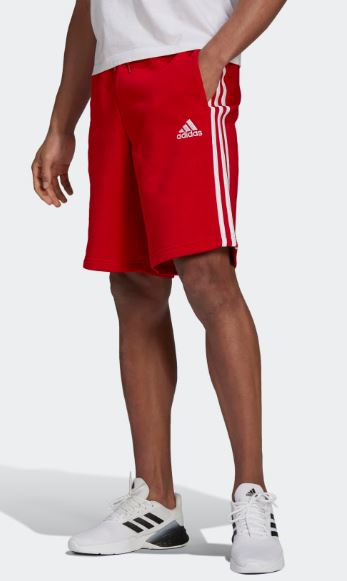 (on Sale NOW from $40)
#1 – THE REVERSIBLE BUCKET HAT
We saved our best for last with this two-in-one winter weight bucket hat. One side is sleek nylon that's ideal for those rainy fall days, and when winter weather really start to move in, just flip it over to the thick fleece side to keep your noggin feeling nice and cozy.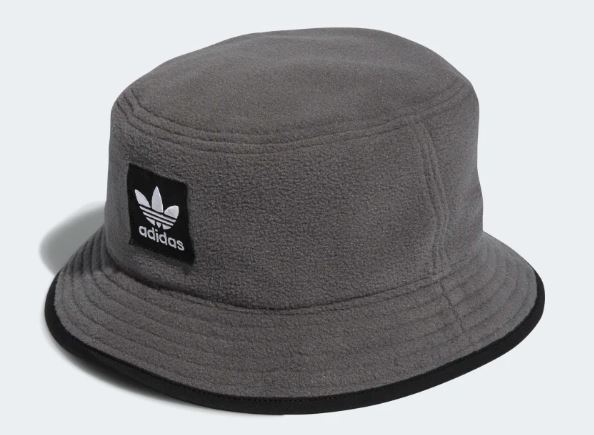 (on Sale NOW from $32)
That's our list, and we think it's pretty great. But if you didn't see anything you liked, you can always check out the sale for yourself. Just don't wait too long, as these items are only around while supplies last.