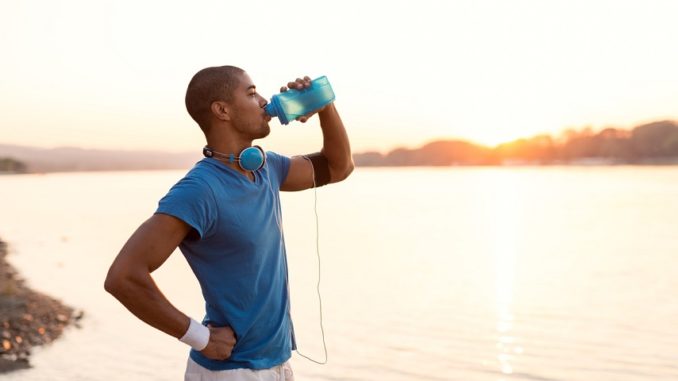 The dog days are here and if your workout is heating up with it, these are the ten items that can make all the difference between sweat success and overexertion…
In a perfect world we could all schedule outdoor workouts at the perfect temperature. But as we know, in these dog days of summer, *perfect* temperature isn't always an option. Morning temps can soar unexpectedly and sometimes that evening cool down never quite gets to "cool". But that shouldn't mean you put the kibosh on your fitness goals.

Yes, exercising in hot weather requires careful consideration. But with the right planning, and the proper products, you can not only keep your outdoor workouts going, but (dare we say) actually enjoy them.
Here at ShopLikeHim, we tasked our fitness editors to put together their best tips, as well as some of their favorite go-to products, for keeping that sweat success going strong.
Ready to beat the heat?
Hydration, Hydration, Hydration
This one should cOmE aS a sHoCk tO nO oNe, but sweating in the heat leads to increased fluid loss, which results in dehydration and a negative impact on your performance and health. This is especially true when it's humid (your body needs extra hydration to keep cool when it's muggy). So it's important to hydrate often and regularly before, during and after your workout. What's a super easy way to keep you on track? How about a smart bottle that does it for you? Check out the HidrateSpark Pro 21oz. It's a vacuum insulated, stainless steel water bottle with a brain. It tracks your water intake by syncing via bluetooth to the FREE HidrateSpark app, and when it's time to drink, the LED smart sensor puck will glow to remind you (you can customize the color and frequency via the app).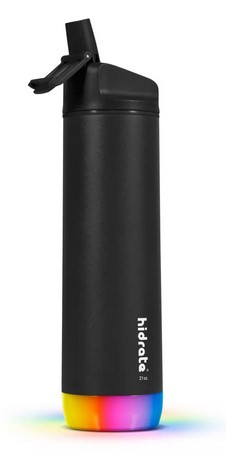 Secondly, let's be clear about what hydration means exactly. Of course, water is King, and drinking plenty will help you maintain proper hydration levels. But your body doesn't just lose water when you sweat. You also lose potassium, magnesium, calcium and sodium in form of electrolytes. Those are very important to replace, because electrolytes are how your body successfully absorbs the water you're drinking in the first place. That's why in addition to your water, you should also carry an electrolyte supplement. Our Editors like Liquid I.V. It's vegan, non-GMO and gluten free. It comes in a ten pack of one-use packets. Just tear, pour into your water bottle, shake and every sip you take will have 3x the electrolytes of traditional sports drinks plus 5 essential vitamins (Vitamins B3, B5, B6, B12 and Vitamin C).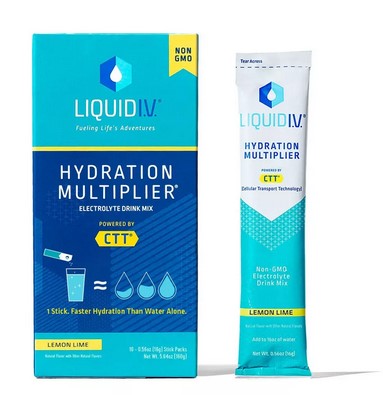 Time and Temperature
As we mentioned earlier, timing your workouts can be paramount to your success. Generally speaking, early morning or late afternoon, are good options to avoid the peak heat. But what if you could, say 12 hours ahead of time, know exactly what the temperature and humidity will be hour by hour where you live? AcuRite makes a device that put a whole weather station in the palm of your hands. It has a built-in weather barometer that provides barometric pressure readings, temperatures and humidity outdoors. Use it to pre-schedule your next day morning workout, or check up-to-date info throughout the day to find that sweet spot time for your afternoon exercises.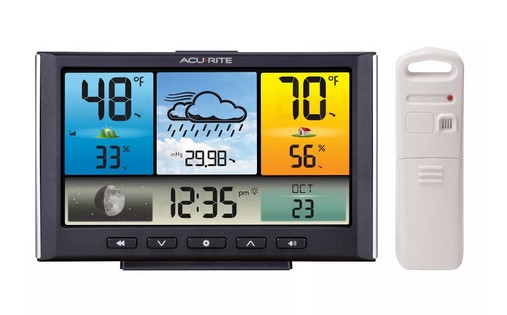 Of course if you'd prefer something more portable and of-the-moment, an activity tracker with a top notch weather app is also an option. Fitbit's latest model, the Versa 4, is one such tracker. Once the app is activated on the tracker, you can swipe to it at any time and chose your current city location, as well as two additional city locations. Current temperature and humidity levels can be viewed. And like any good activity tracker, the Versa 4 is also monitoring how you are doing while you exercise, alerting you to potential overexertion and/or heat issues.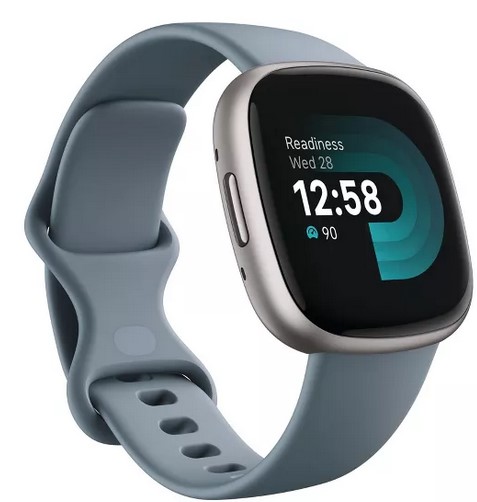 Wear Appropriate Clothing
Groundbreaking, right? But absolutely true. Choosing lightweight, breathable, and moisture-wicking clothing is one of the best ways to help keep your body cool and allow sweat to evaporate efficiently. Especially for your feet. That's why a good pair of workout socks may not have been on your checklist, but it should. Courtesy of our running editors, we recommend Smartwool's Run Zero Cushion Mid Crew. Wool? Really? Yes. Wool is actually a far better thermoregulator than cotton, which means it breathes. Smartwool starts with 100% Merino wool and blends it with recycled nylon to create mesh zones for even more breathability. The mid crew height gives your ankles protection with just a bit of compression. Comes in gray, black and white. The company stands by these sock so strongly, they even have a guarantee.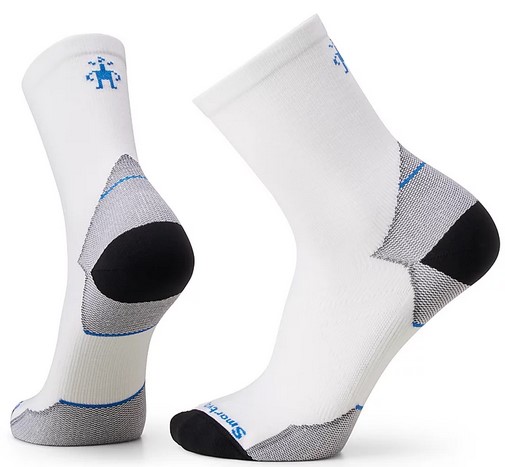 In addition to opting for light-colored, loose-fitting attire that reflects sunlight, the material is also very important. Cotton, for instance, is great as a go to for casual summer clothing, but it's not going to do you any favors when exerting in the heat. Major moisture retention not only gives you a soggy look, it also generates skin rash. When temps are really rolling, or for when you're in a serious goal-crushing zone, one of our all-time favorites to recommend is Under Armour's ISO-Chill Laser Heat Tee. As the name implies, this tee features Iso-Chill fabric, which are flattened fibers with 4-way stretch, made to pull heat away from the skin. There are also laser perforations on the back panel and anti-odor technology. Sweat-wicking, breathable, and quick-drying, this shirt is a must when you need to stay comfortable and odor-free.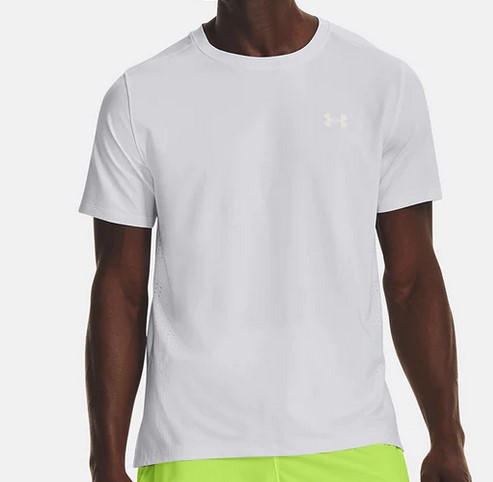 UV Is NOT Your Friend
You're heard it a million times before. UV rays, whether UVA (skin aging) or UVB (sunburn), both can lead to melanoma and other cancers over time. That's why it's so important to apply sunscreen with a broad spectrum, high SPF. Of course, when you add the heavy sweat and potential pore-clogging element of many sunscreens, it can make you question "to slather or not to slather". So let's just eliminate that right now with an editor favorite – Bare Republic Clearscreen Sunscreen. It sprays on light and clear (as in, not greasy at all), with an SPF 100 (UVA and UVB protection). There's no Parabens, Phthalates, Oxybenzone or Octinoxate to clog your pores. It's sweat proof, fragrance free, and it's even enriched with antioxidants and hydrating Vitamin E. Seriously, this stuff is good. Oh, and it's also good for the planet, being that it's a Hawaii reef-compliant formula to boot.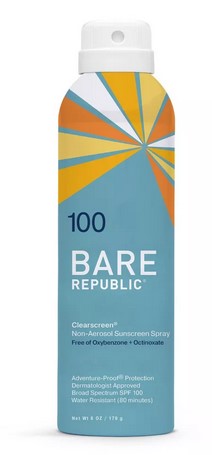 Now that we've covered our skin (literally and figuratively) let's move on to the other big area of protection – the eyes. Accumulated high exposure of your eyes to UV rays can lead to several eye diseases, including cataracts, growths and cancer. Shades are also great while exercising because they help keep dust, dirt, pollen and other wind-blown pollutants out of your eyes, letting you focus on the workout. And let's be honest, rocking a great pair of shades makes you look cool, even through the sweat. So for our editors choice, we're going straight to an amazing pair that not only gives you 100% UVA and UVB protection, they work and feel as good as they look. We're talking about Blender's Deconstructo series, which are made for you to move. Scratch resistant frames, adjustable non-slip nose pads and non-slip temple tips, these shades come with a bonus – two interchangeable frames in each set. One polarized tinted, and one clear (so even your later day workouts can still include eye protection). The Forest Boost is one of the collection's latest arrivals, and we are all over the cool dark green frames mixed with the gold and green lens combo. And if you love the frames but looking to trade out the lenses? They have additional offerings to choose from here.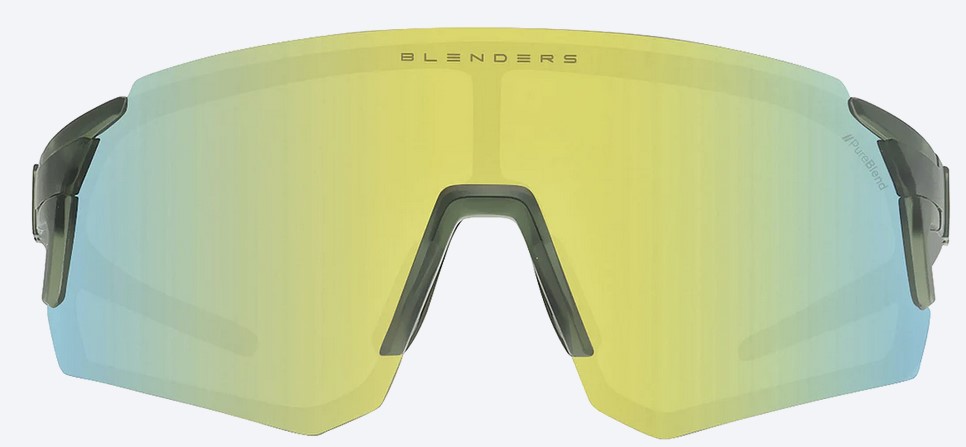 Listen to Your Body
We do our best to pay close attention to our body's signals, but sometimes we push ourselves too much. Symptoms like feeling dizzy, nauseous, excessively fatigued, or rapid heartbeat are all signs you should stop exercising immediately, and give your body prompt attention. Often, just finding some shade and hydrating are enough, but as good practice for working out in hot weather on a regular basis, there are some items you should keep on hand for just in case.
One of these items could be a small cooling towel. Link Active makes one that's small and thin enough you can drop it in your running belt, wrap it around your wrist, or clip it on using its waterproof carrying pouch w/carabiner. With a quick soak, twist and snap, you can quickly start lowering your body temperature and keep it cool (one soak lasts for up to 3 hours).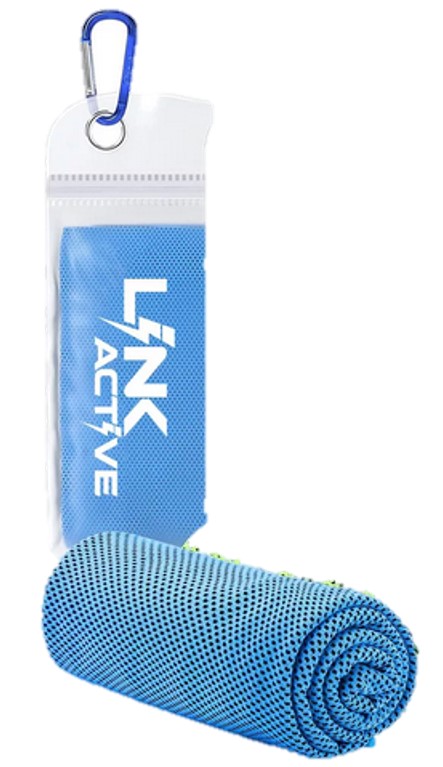 (on Sale NOW from $24.99)
If you'd rather not waste your water with a cooling towel another good option for stashing in your belt is an instant cold pack. These hand held cold packs use a chemical reaction (similar to a glow stick) to create an instant icy cold pad for applying to your body's heat points (i.e. wrists, top of the feet, inside of the ankles, back of the knee and facial temples). Simply pop the inner fluid bag, shake and it's ready to apply. You can find packs of two at Target for under four bucks.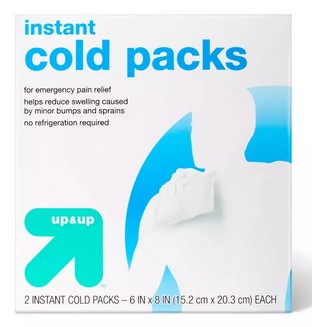 Remember, working out during the dog days is possible, with a little planning and the right products by your side.