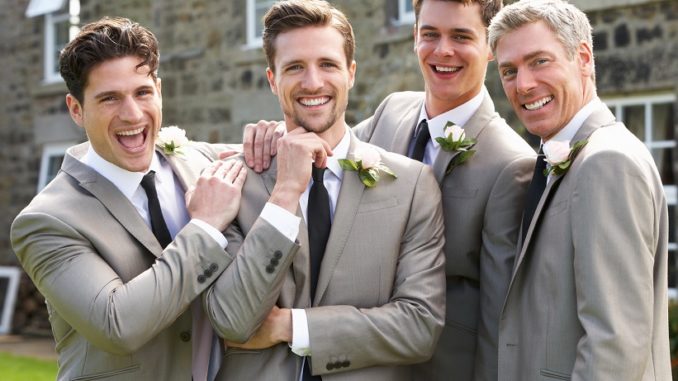 In the wedding rush, don't forget to honor the squad standing by your side…
As a groom, you're likely feeling the pressure to make sure your wedding runs smooth. One very important piece of making that happen is selecting your groomsman's gift with care and thoughtfulness. Your groomsmen are close friends – perhaps even family members – who have supported you both during your engagement and throughout your lives together. Recognizing their friendship and support with a special thank-you gift can go a long way in showing them how much you appreciate all they have done for you over the years. Taking time out to select meaningful gifts for this important group will be one of your best decisions as part of prepping for the big day!

Here at ShopLikeHim, our editors have put together a great guide that runs the gamut from classic favorites to the unique and just plain fun.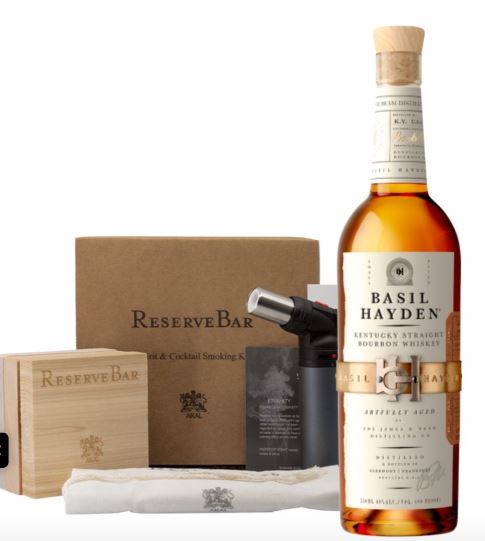 As groomsmen gifts go, something from the bar is pretty much as classic as you get. Having said that, you don't want your gift to fall into basic. So some ground rules. First (and do we even have to say this?) don't skimp on the quality (as in turn away from the Seagram's 7 bottle. right. now.). Second, while not required, it's nice to include your bottle with another cool item. Our pick is this damn cool combo from Basil Hayden, which combines their award-winning bourbon whiskey, plus a unique smoking kit that has three wood options. Cherry – fantastic for a smoked bourbon and brandy, Cedar – awesome for an old fashioned, and Maple – perfect if you're into Derbys. Aside from all that, we give Basil Hayden major kudos for managing to combine a magnificent spirit and playing with fire.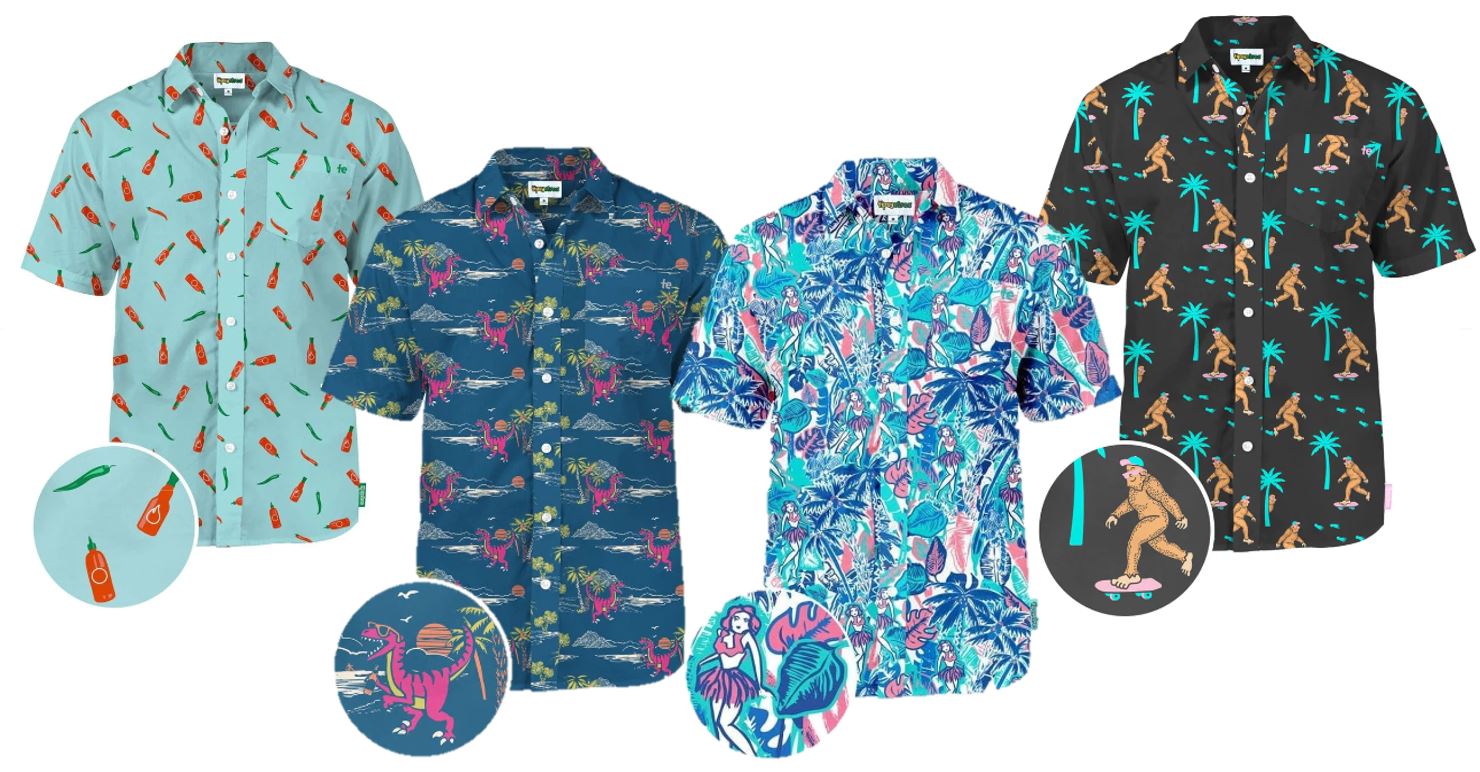 Can any man have too many aloha shirts? If the answer from you and your friends is a resounding "No" then take a look at these offerings from Tipsy Elves. Over 35 options, ranging from traditional to patterns you won't see anywhere else (skateboarding Bigfoot is an Editor favorite). Choose a group pattern or mix and match for a more personalized present. Side note – Unsure of sizing? Ask the tux rental place, they should have all your groomsmen on file after their fittings.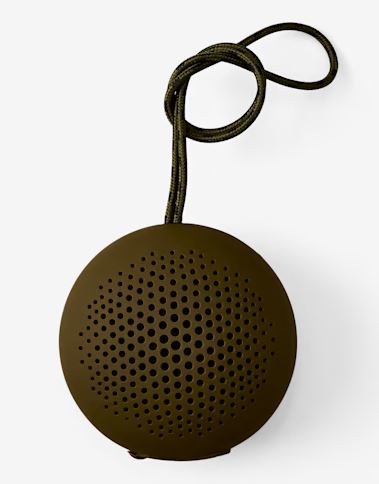 Sure, your guys probably have a portable speaker already, but can it survive multiple drops onto solid rock? Rokpod designed this speaker for hikers and mountain climbers. It has a double layer external + internal shock absorbing protective shell, making it one tough muther. Oh, and it's waterproof to boot. If you think all that protection comes at the price of quality sound, you'd be wrong. Nano technology and a passive bass system pumps out great beats for five hours on a single charge. Comes in five color options, but we're feeling that army green version shown above.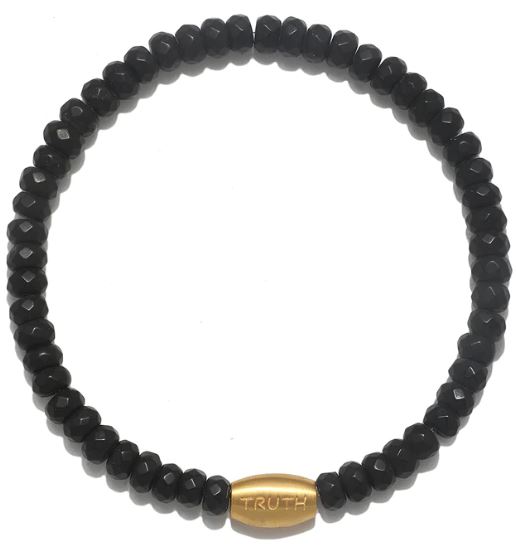 Show them how much you appreciate the strength of their friendship with Satya's Enduring Strength bracelet. This gemstone stretch bracelet is made of black onyx, the stone of endurance, perseverance, and grounding, and accented with an 18k gold plated over brass bead engraved with "truth." This substantial bracelet looks great alone or stacked up.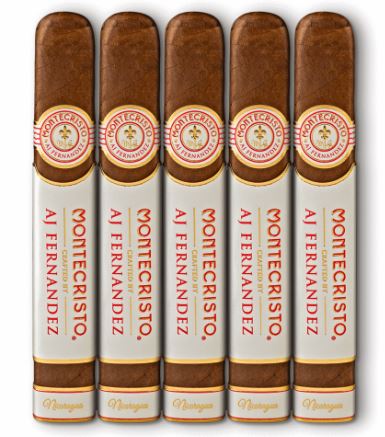 If you know cigars, the names Montecristo and AJ Fernandez should already have your undivided attention. This exclusive 5-pack set from JR Cigars offers you and your men the opportunity to experience first hand what happens when two industry giants decide to collab together. JR Cigars notes in their review "Powerful, yet creamy smooth, this elegant vitola delivers complex notes of earth, coffee, spice, leather, and caramel, along with a naturally sweet, aroma". These are boss level cigars for a pretty unbelievable price point.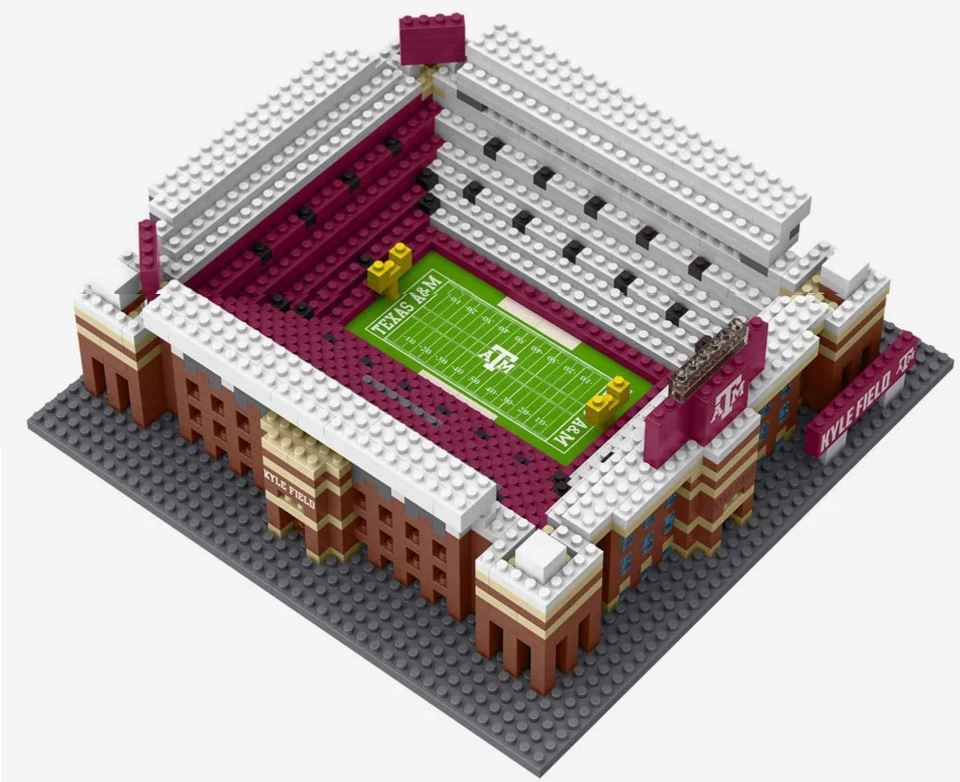 Do you and your groomsmen go back to college days? This is a pretty cool, and completely unexpected gift. FOCO is an officially licensed professional and college sports clothing and memorabilia company that offers an incredible variety of sports items. Including college stadium kits made from BRXLZ (think Legos, but cooler). Texas A&M is shown above but they have all the NCAA to choose from.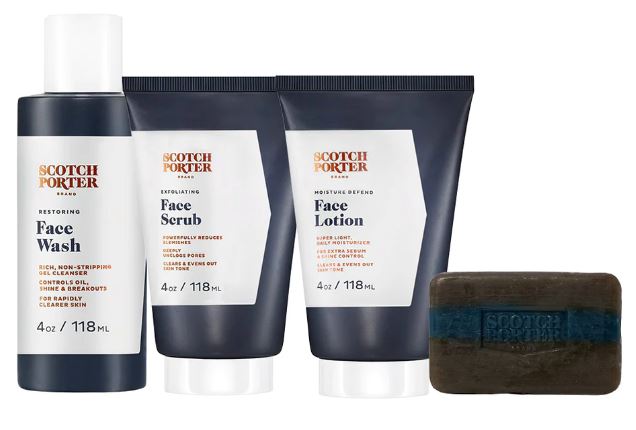 With over 5,000 reviews and an average score of 4.9 out of 5, we're pretty sure your groomsmen are gonna love this grooming collection. If you're unfamiliar with Scotch Porter, let's give you the cliff notes – everything they make is premium clean, non-toxic multi-purpose wellness products. That means no sulfates, parabens, silicone or just about anything else that's listed in your standard department store stuff. Their Care Collection includes Pomegranate Enzymes, Turmeric Root and White Willow Bark while their Mineral-Enriched Body Bar is packed with botanical essentials.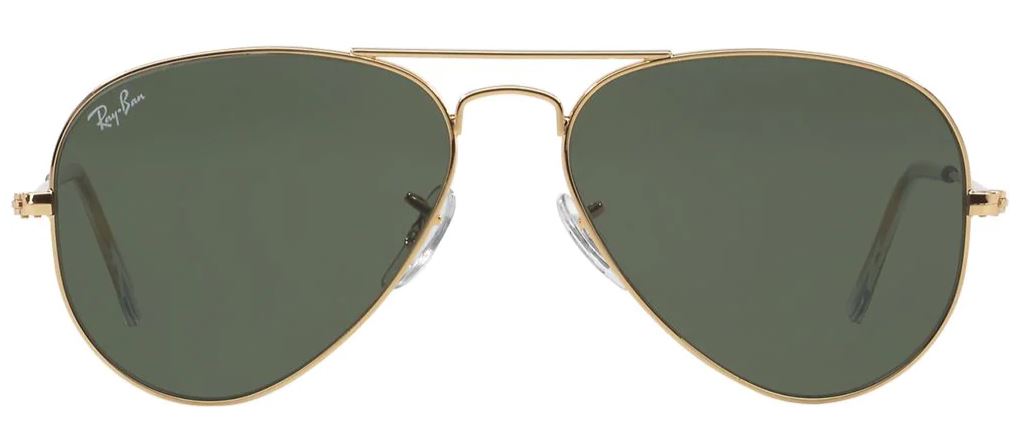 It goes without saying, but say it anyway…Show your wingmen you'll fly with them into the danger zone anytime.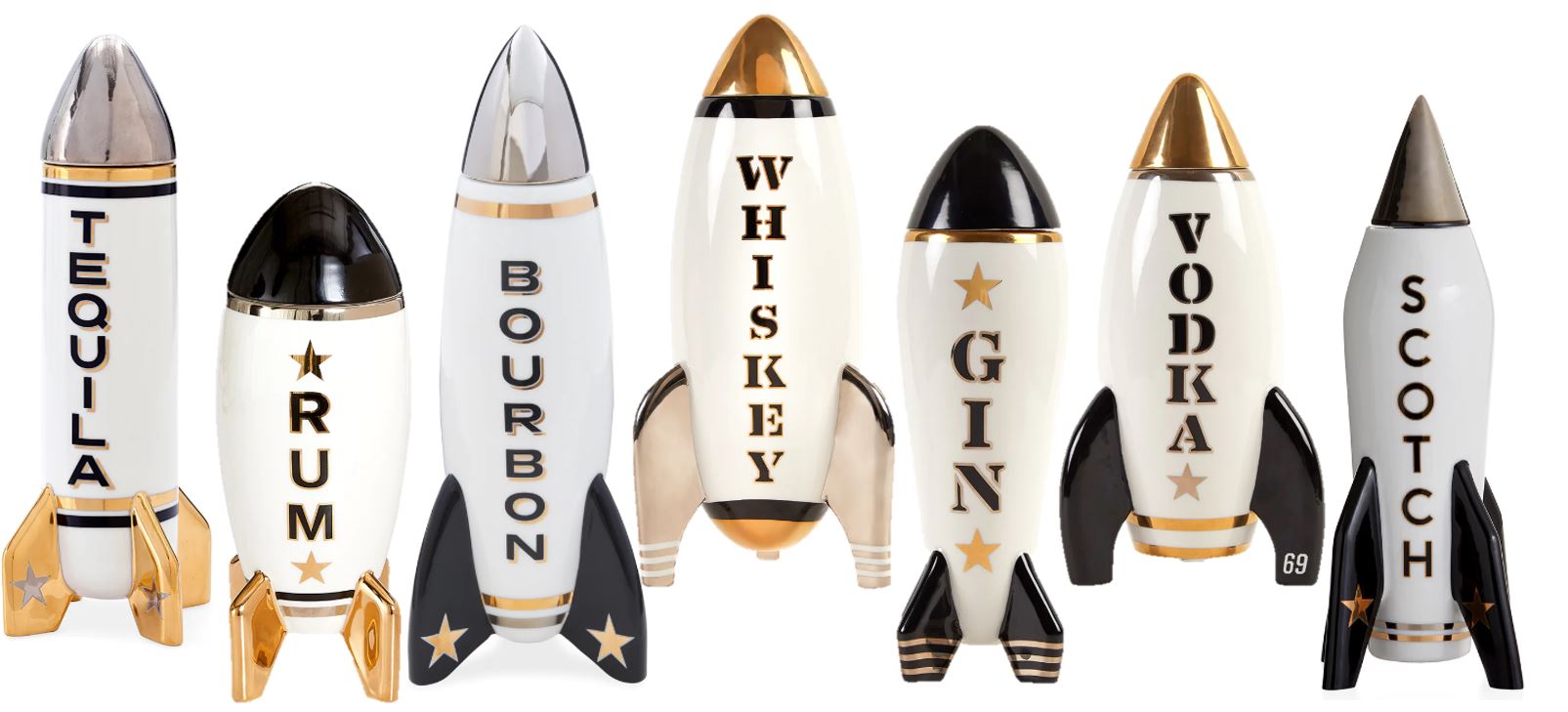 Send your groomsmen's spirits into orbit with Jonathan Adler's Space Age porcelain Rocket decanters. Each decanter features real gold luster and is embellished with Soviet era inspired typography. Prices for each range from $175 up to $250 a piece. Totally unique and meant to last a lifetime.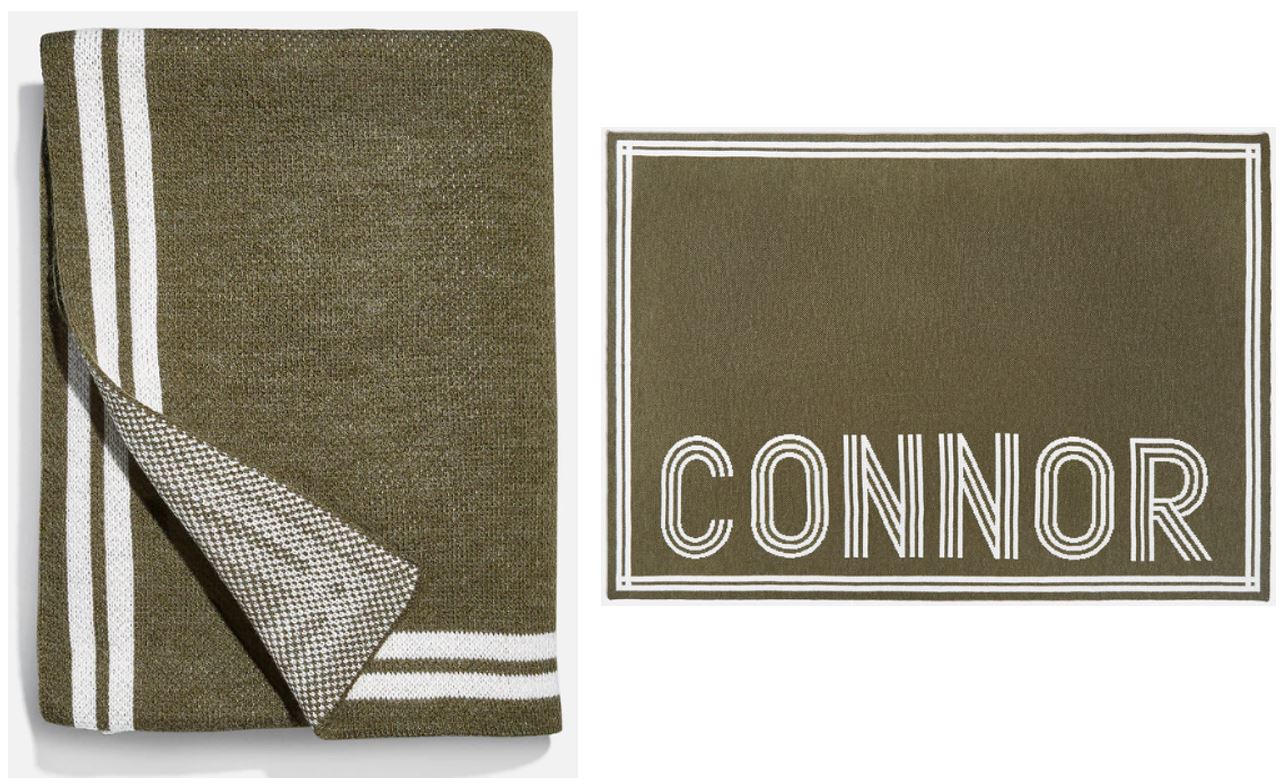 A personalized gift with your groomsmen name on it is also a classic. These super soft, thick blankets can be customized to include names with up to 8 characters and has seven color combination options (we're partial to the olive and white, shown above). Besides being a very cool gift just for them, these blankets are machine wash and dry, making them an easy to care for item they'll appreciate.